The much awaited FIFA 21 Ultimate Team Web App went live today and the millions of fans can start building their dream teams and trade their favorite players.
If you login to your account right now, you will be able to choose your starter pack, kits, crest and loan player. If you're a returning FUT player, you will be eligible for loyalty packs depending on how much time you spent playing last year.
Also with the release of the Web App, EA Sports announced the first FIFA 21 Team Of The Week featuring in-form players like Ben Yedder, Ansu Fati or Andrés Iniesta :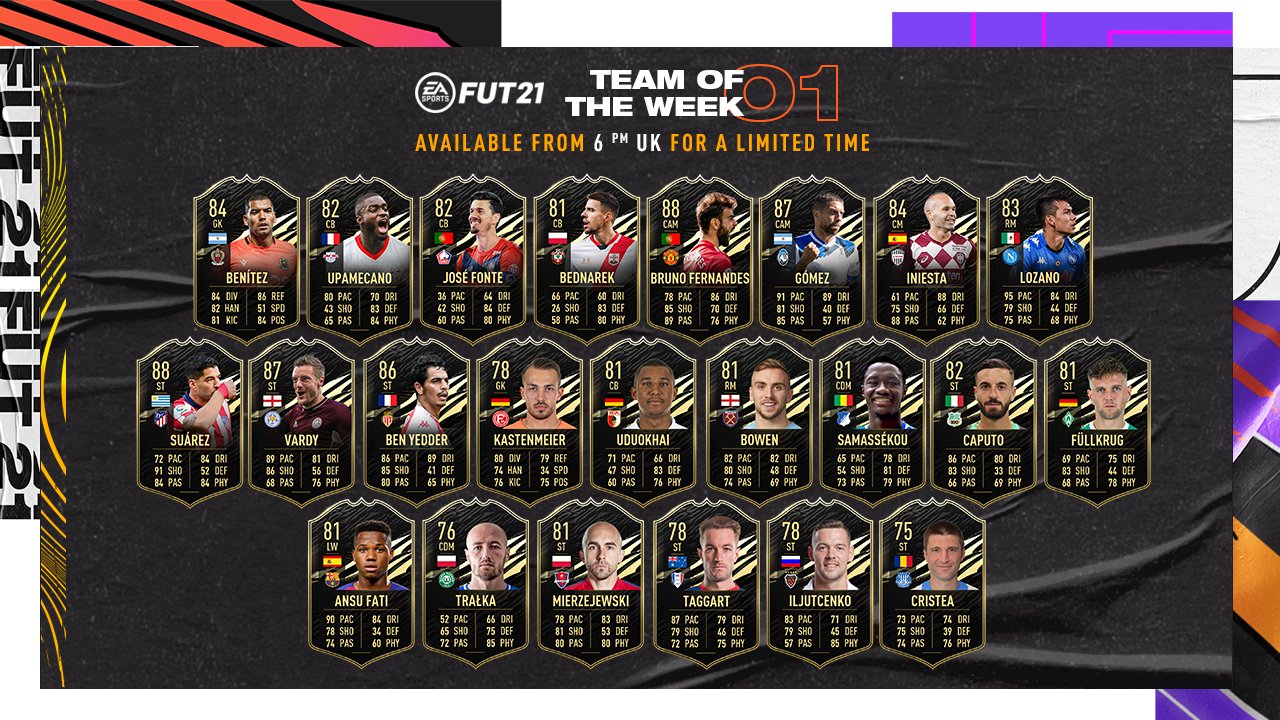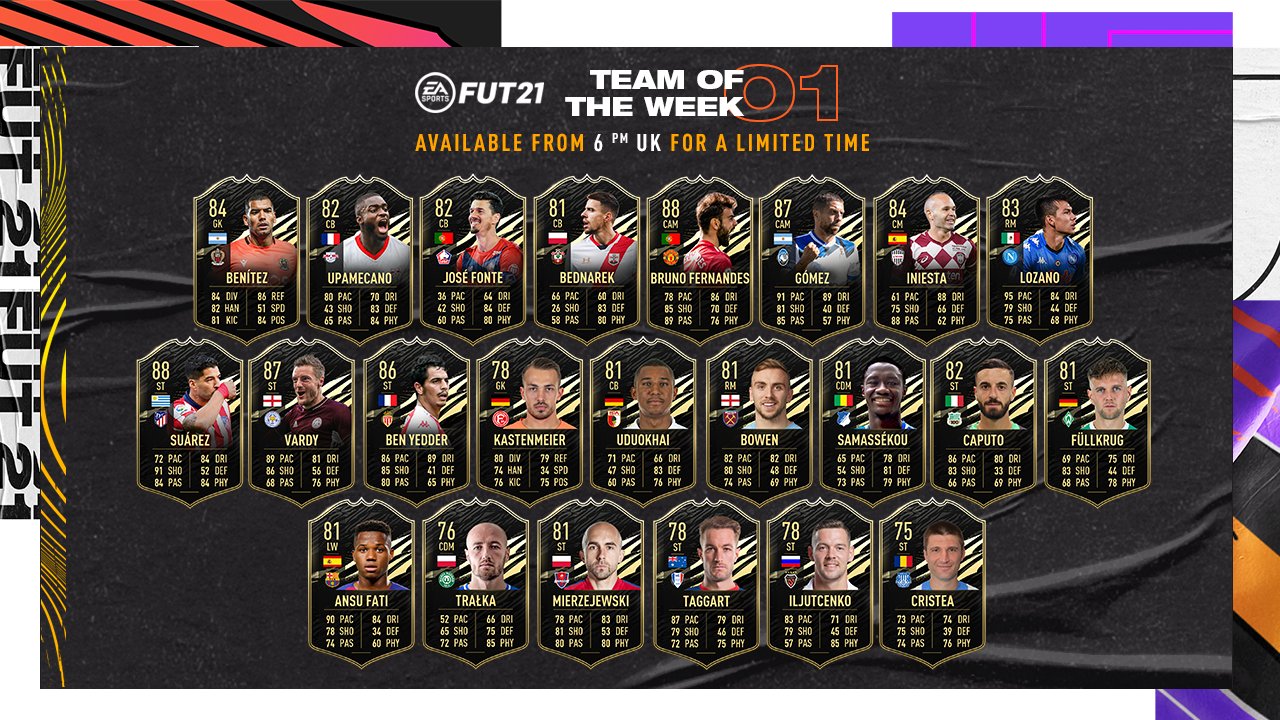 If you're looking to get one those in-forms we recommend to avoid buying packs with FIFA Points or coins and instead start investing your coins in the transfer market by learning how to trade. You can earn packs however by completing the available Squad Building Challenges (SBCs) and Season Objectives.
If you are subscribed to the EA Play service you will able to play FIFA 21 for 10 hours as of tomorrow at 4PM UK and start completing some of those Objectives. Also playing five Division Rivals matches will get your Division placement and an instant coins rewards that can reach up to 100.000 coins!
For more new please follow us in twitter.