The 2021 UEFA European Under-21 Championship will kick off soon and we will have the opportunity to see the brightest and most talented young footballers that Europe can offer at work. This year's edition will feature 16 national teams with Hungary and Slovenia qualifying as co-hosts of the tournament. Due to the global pandemic and the reschedule of Euro 2020, the Under-21 Championship will be split in two phases; the group stage will take place from 24 – 31 March 2021, and the knockout stage, which would be played from 31 May – 6 June 2021.
Since 1978, the tournament has been a great opportunity for scouters to find the next stars of European football and in this post we will do the same by taking a closer look at 5 underrated players that could make the next big step in their careers at the end of this tournament.
Ivan Oblyakov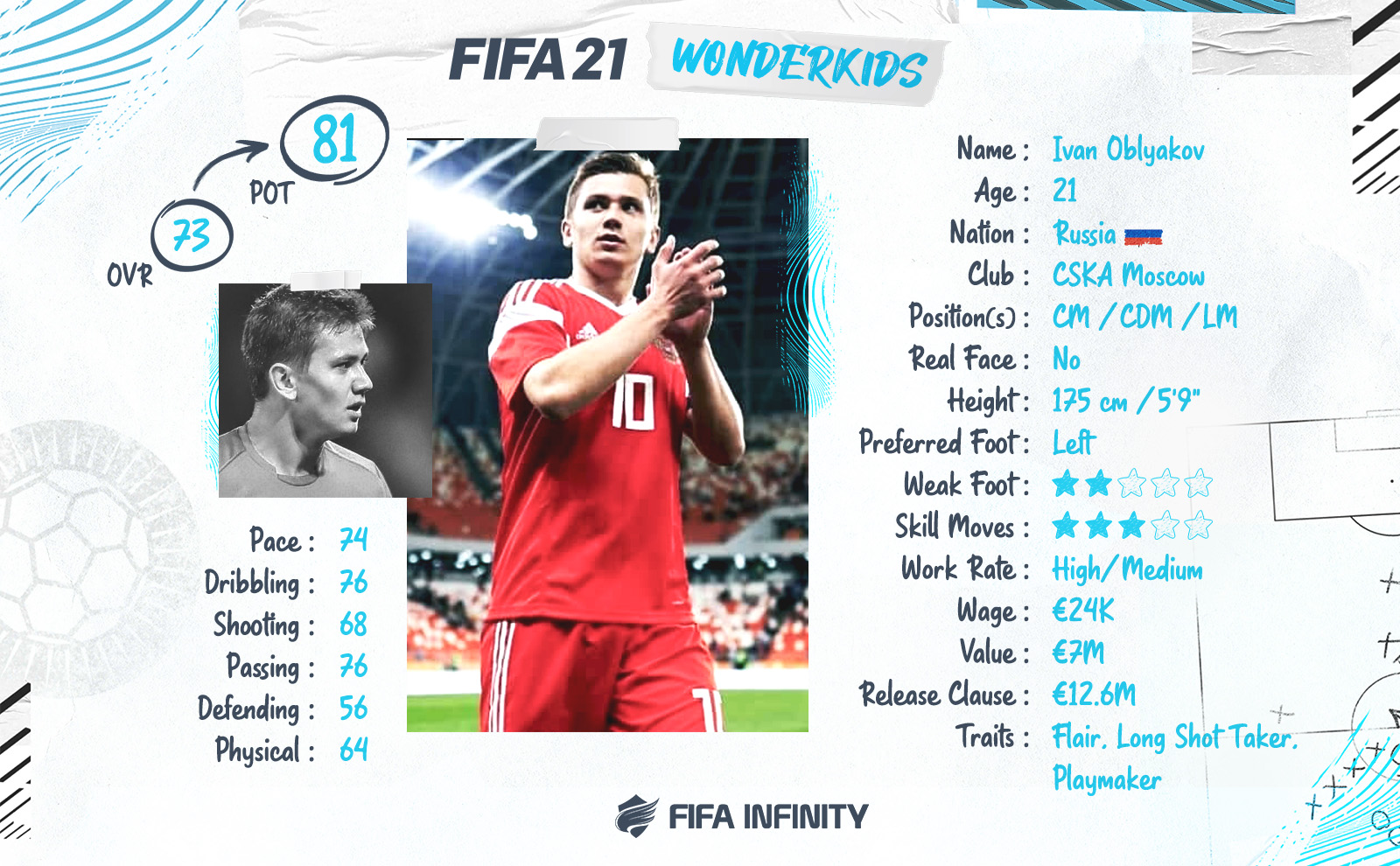 Ivan Oblyakov is the first player on our list. The 21-years old Russian midfielder is currently playing for CSKA Moscow and has already made a total of 71 appearances for the Red-Blues since joining them back in 2018. A versatile and intelligent player, he is considered the future playmaker of the Russian national team. In the U21 Championship group stages, Russia will take on Iceland, France and Denmark so be sure to keep a close eye on Oblyakov during those matches. In FIFA 21 he is 73 rated and has a potential of 81.
Ísak Bergmann Jóhannesson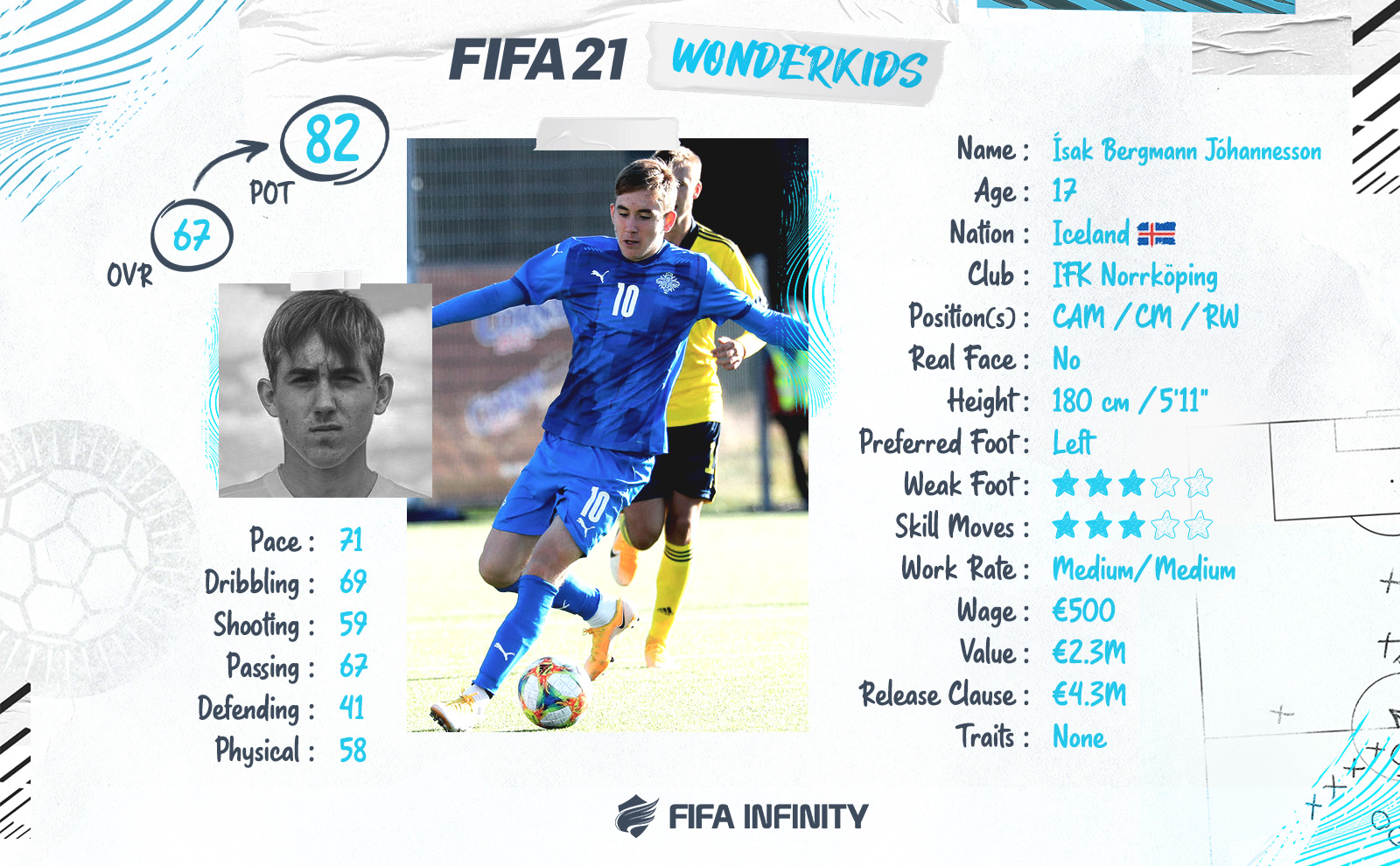 The next player on our list comes from the far north of Europe, more exactly from Iceland. Son of the former professional football player Joey Guðjónsson, Ísak Bergmann Jóhannesson is a gifted 18-years old midfielder that is currently playing for IFK Norrköping in Sweden. The Icelandic made his debut in professional football in 2018 at only 15-years old for ÍA with his father managing the club at the time. Although he will represent the U21 team, he already made his debut for the senior national team in a match against England in 2020.
Playing in Group C, Jóhannesson will face the first player in our list, Oblyakov, in a direct match and it will be interesting to see which of the two playmakers will perform better. He's currently 67 rated in FIFA 21 and has a potential of 82.
Radu Drăgușin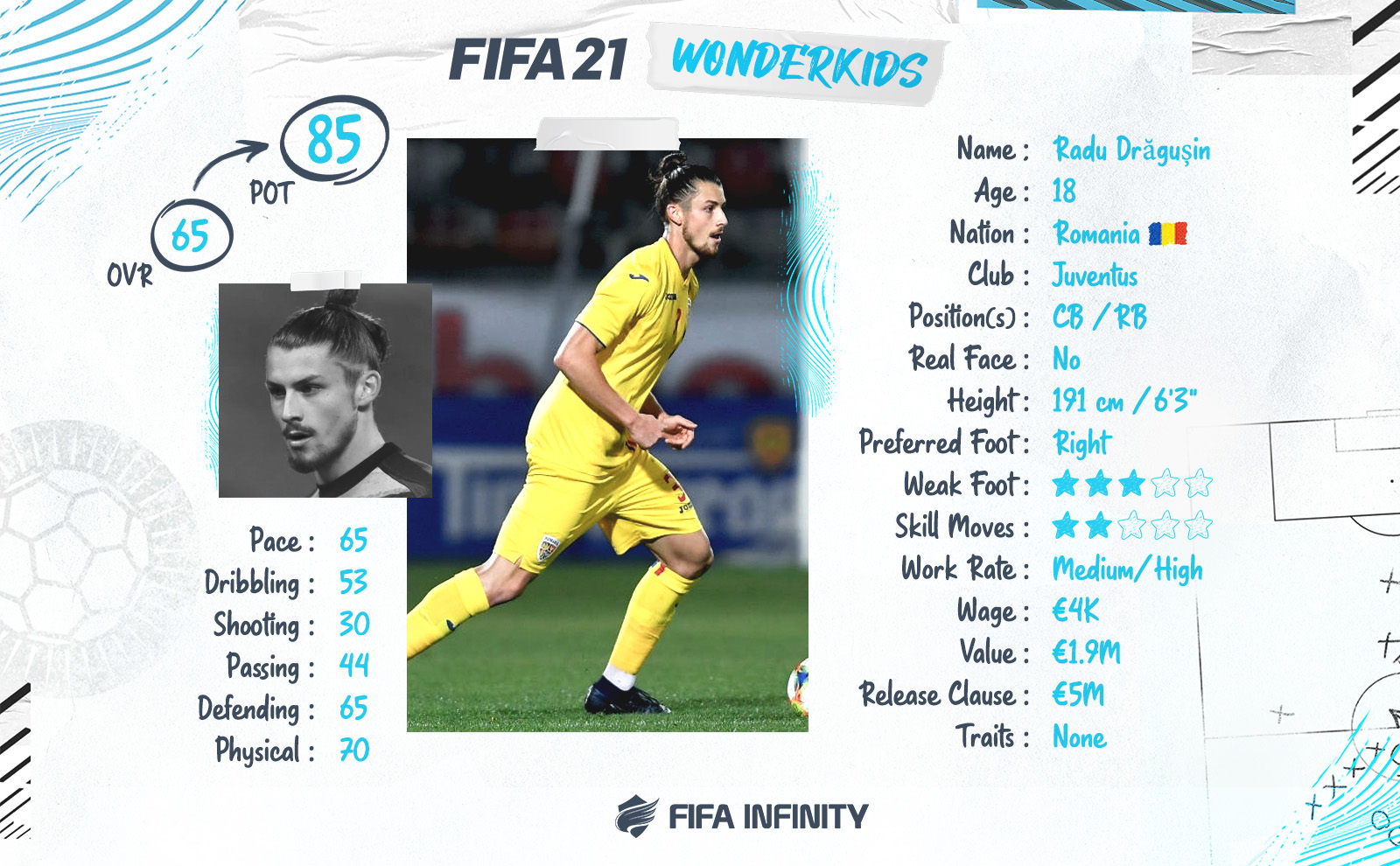 We move on to another gem of a player that comes from Romania. The 18-years old center back Radu Drăgușin is viewed as the next big thing in his home country and rightly so. A tall and physical individual, the young defender made his debut for Juventus last year in a 3-0 victory against Dinamo Kiev in Champions League. He made three more appearances since then for the first team and is currently rumored to be Chiellini's heir following the alleged retirement at the end of this season.
Drăgușin will face some tough opponents at Under-21 Euro 2021 as Romania makes part of Group A with Netherlands, Hungary and Germany. In FIFA 21 he is 65 rated and has an outstanding potential of 85!
Mikkel Damsgaard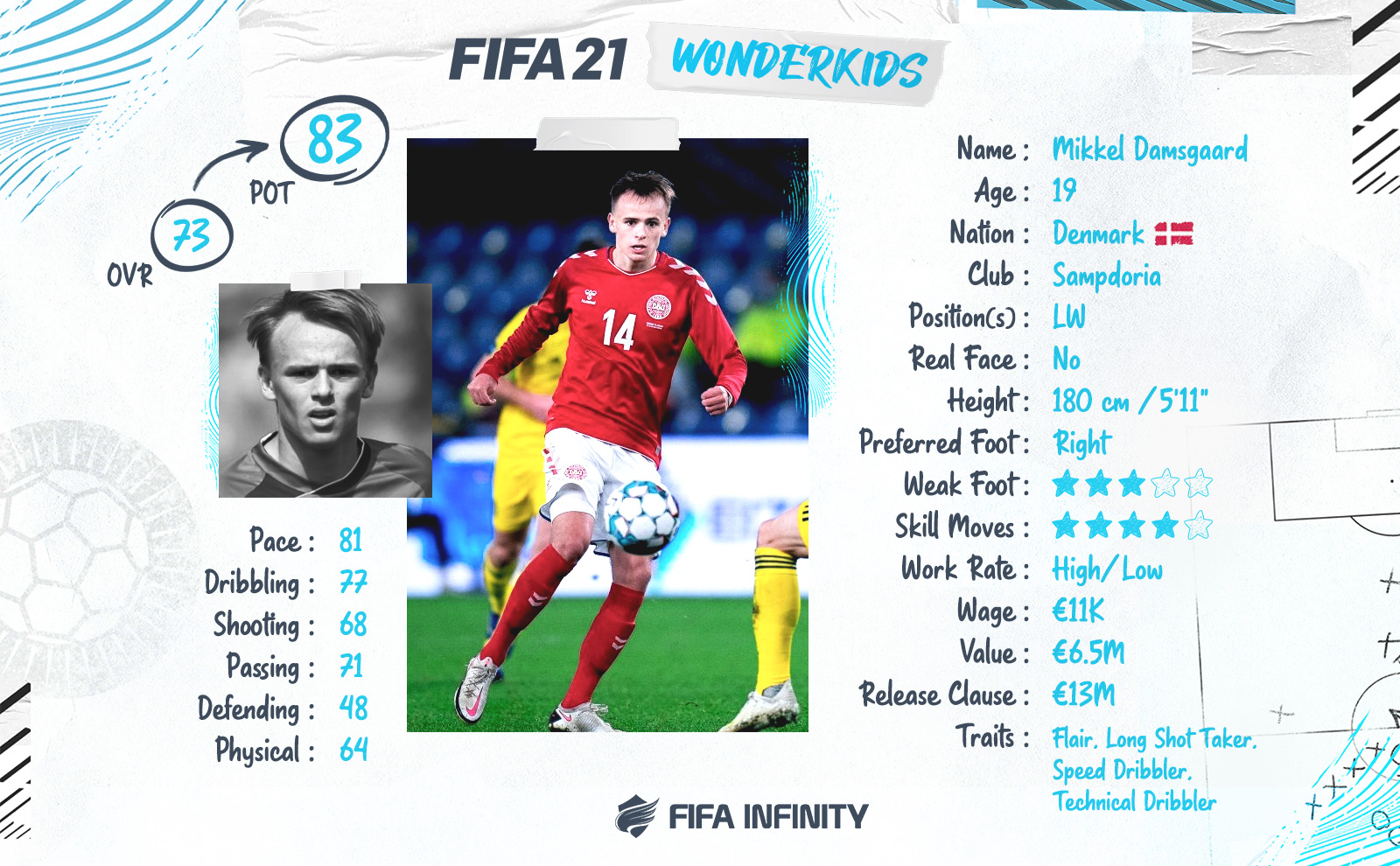 Our next player is the Danish wonderkid, Mikkel Damsgaard. The 20-years old winger is currently playing in Serie A for Sampdoria for which he already made 22 appearances. He made his professional debut at 17 for Nordsjælland back in 2017 and managed to score 13 goals for the Danish club before moving to Italy. He is widely regarded as one of the future key players for Denmark and we believe that he will prove his worth at this tournament. Denmark is in Group C, so Damsgaard will face the first two player presented in this article, Jóhannesson and Oblyakov. His current FIFA 21 rating is 73 and his potential is numbered at 83.
Kevin Rüegg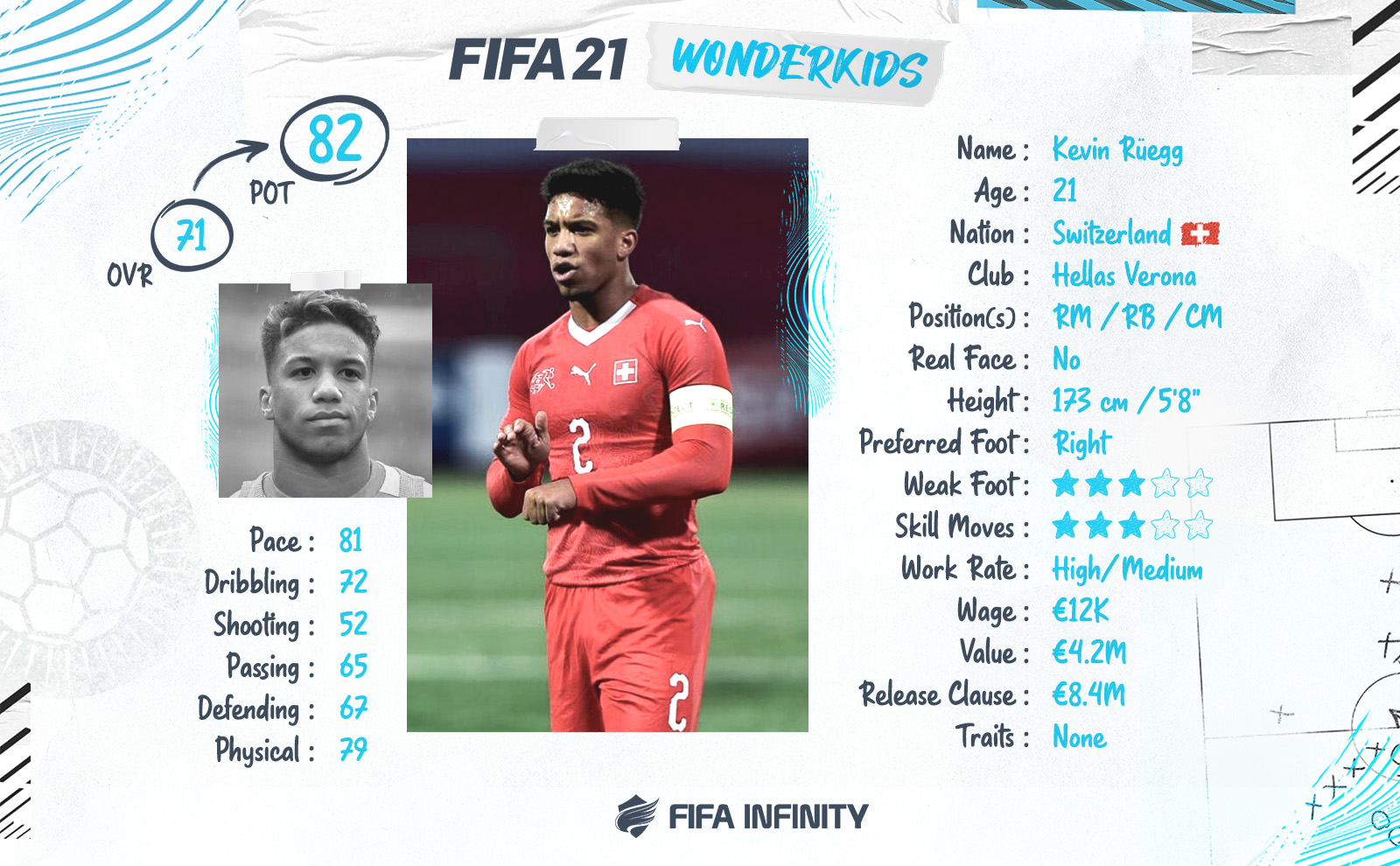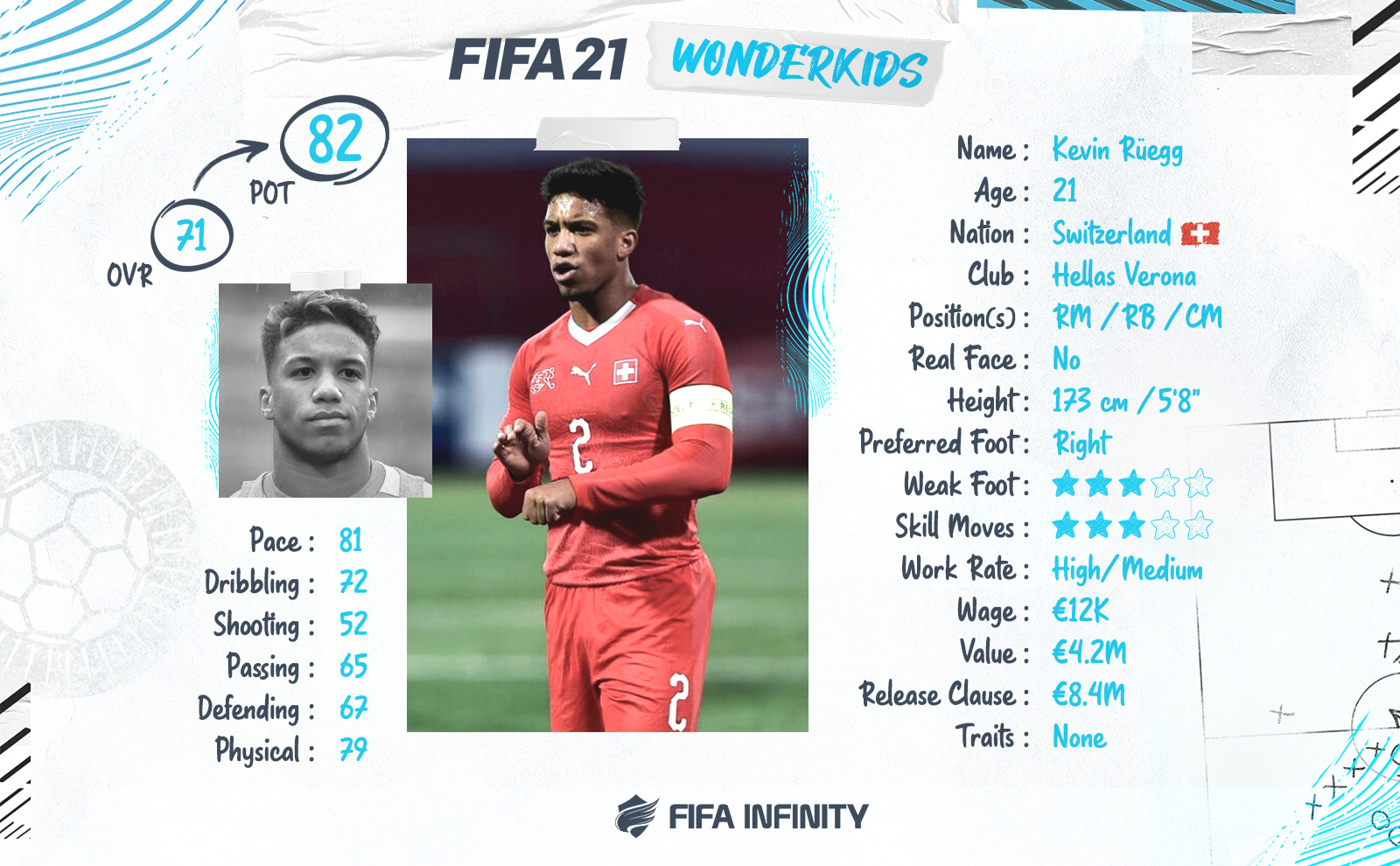 The last player on our list is the young Swiss, Kevin Rüegg. He made his professional debut for FC Zürich back in 2017, after 107 appearances for the Swiss club he transferred to Hellas Verona at the start of this season. Thanks to his stamina and work rate, he can cover the right flank of the pitch in both attack and defense. We think Rüegg's talent and hard work on the field will have a major impact in Switzerland's matches as they will face some really difficult opponents such as England, Portugal and Croatia. In FIFA 21, the Swiss is 71 rated and has a potential of 82.
Those are our underrated bets for Under-21 Championship. Who do you think will have the biggest impact at this tournament? Please let us know in the comments.