Ligue 1 is known for producing young bright prospects year in, year out. However, with youngsters such as Mbappe blowing our minds every other matchday, these players could go unnoticed. That's why in this article we will shed light on some Ligue 1 wonderkids you need to try in your FIFA 21 Career Mode.
Joris Chotard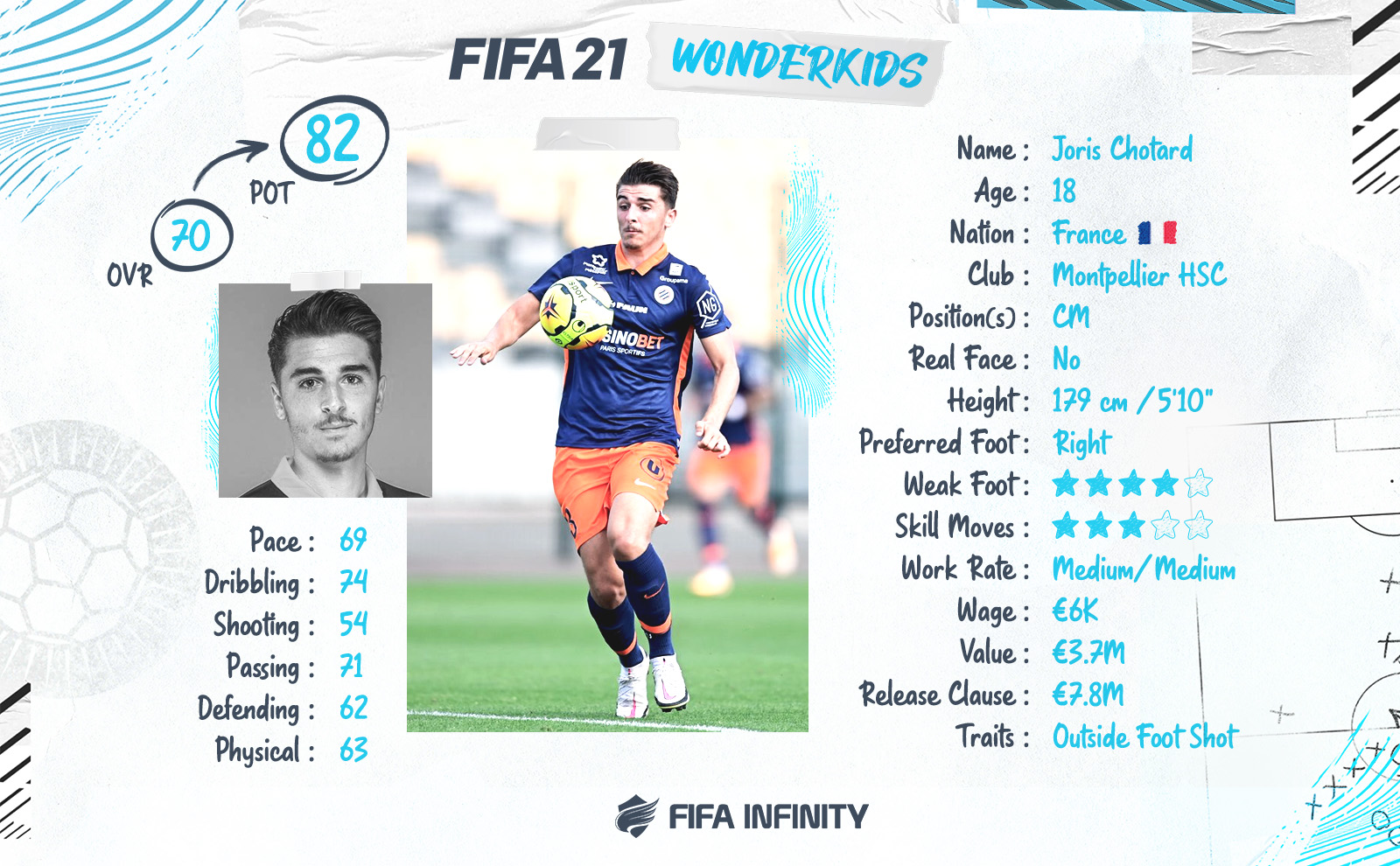 To start us off we take a closer look at the teenage Frenchman Joris Chotard. The young midfielder came through the ranks of Montpellier and earned his place in the first-team squad. At only 18 he signed his first professional contract and made 20 appearances in Ligue 1 in his debut season, he went and made 9 more appearances in his next season. The central midfielder is known for his awareness, work rate, and anticipation making him great on and off the ball. He has a starting overall of 70 with a potential rating of 82.
Lucas Gourna-Douath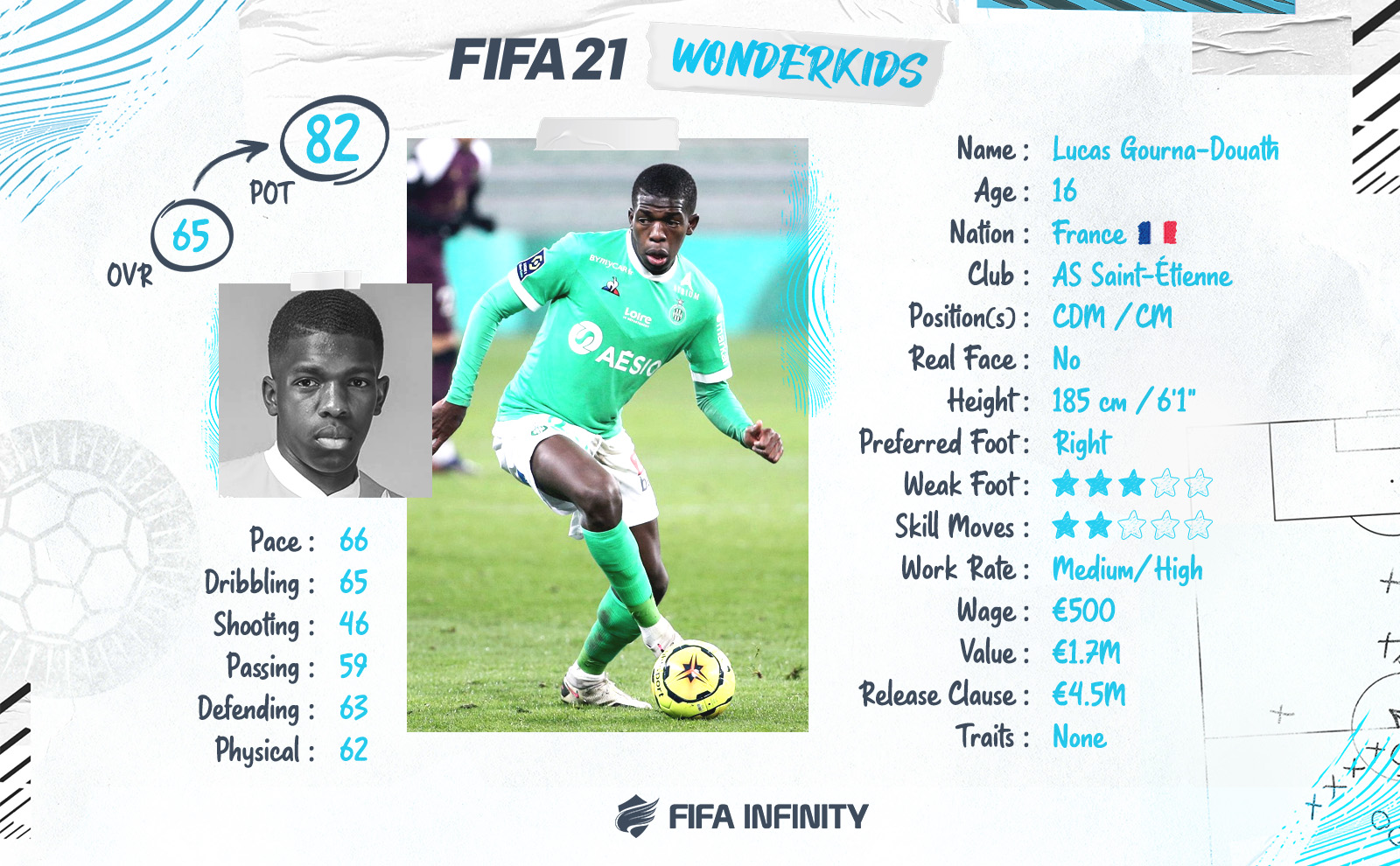 Dubbed as 'the young Pogba' no pun intended, the 17-year-old made his first-team appearance in September and has impressed since then. He made a total of 30 appearances, 17 of those coming off the bench. He is a great passer of the ball and is consistent in making the right defensive decisions. This has the European greats watching closely, with rumored interests from Chelsea, AC Milan, and PSG. The bookmakers have linked those clubs with various players this summer, and it could be worth checking the latest betting promotions to see where value can be found.
His physicality will prove valuable for your career mode midfield. The young Frenchman's rating starts at 65 with a potential rating of 82.
Dion Moise Sahi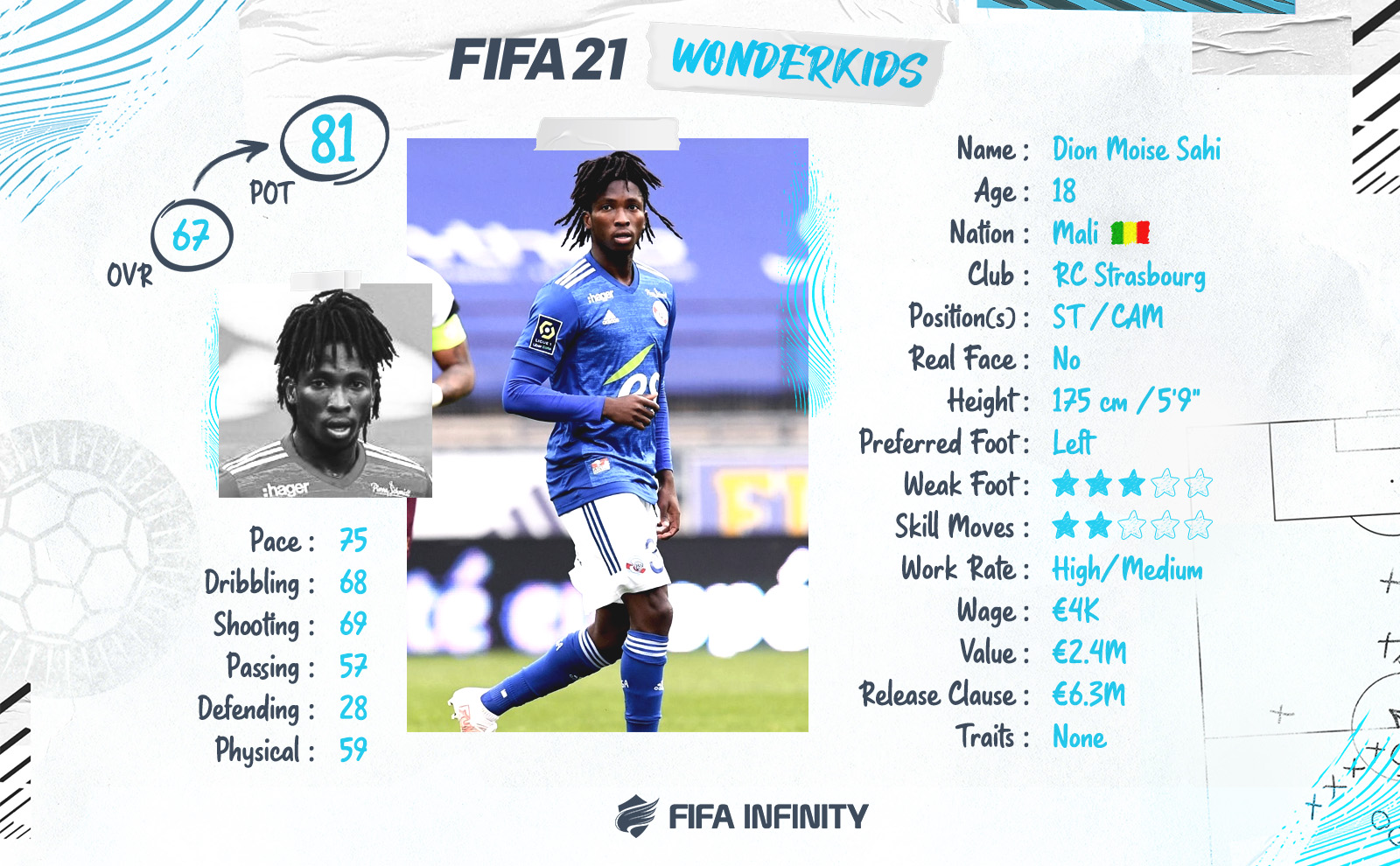 Featuring as the only striker on our list of Ligue 1 wonderkids is Dion Moise Sahi. The 18-year-old Malian is a product of Afrique football Elite, a football club in Mali. He signed for Strasbourg's reserve side in January 2021 and went on to make his first-team appearance on 4th April 2021. Even with his limited playtime, he has shown great promise and has a goal to show for it against the Ligue 1 giants, PSG. With 74 acceleration and 75 sprint speed, he will be a handful for slow defenders. He has decent finishing to complement his athleticism. His rating starts at 67 with a potential rating of 81.
Isaac Lihadji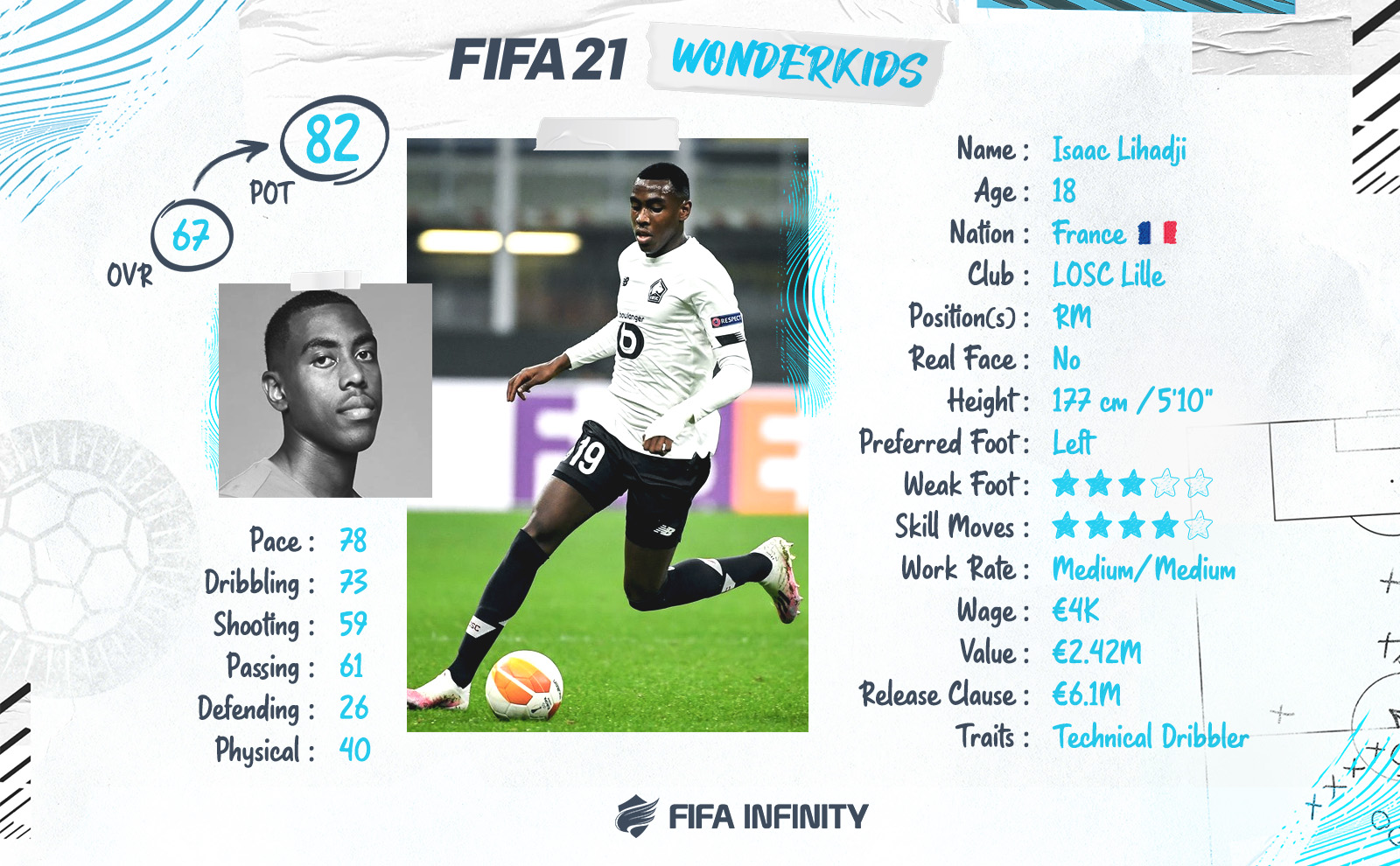 Explosiveness, trickery, and pace are the best ways to describe this French prospect. The 18-year-old made his professional debut for Marseille in September 2019. A year later he made a move to join the 2021 Ligue 1 champions Lille OSC. He has made 15 appearances for Lille in the 20/21 season, the majority of them being off the bench. He is definitely one to watch for the future. He loves taking on defenders and would win a foot race even against pacey defenders. The right midfielder has an overall rating of 67 with a potential rating of 82.
Florent Da Silva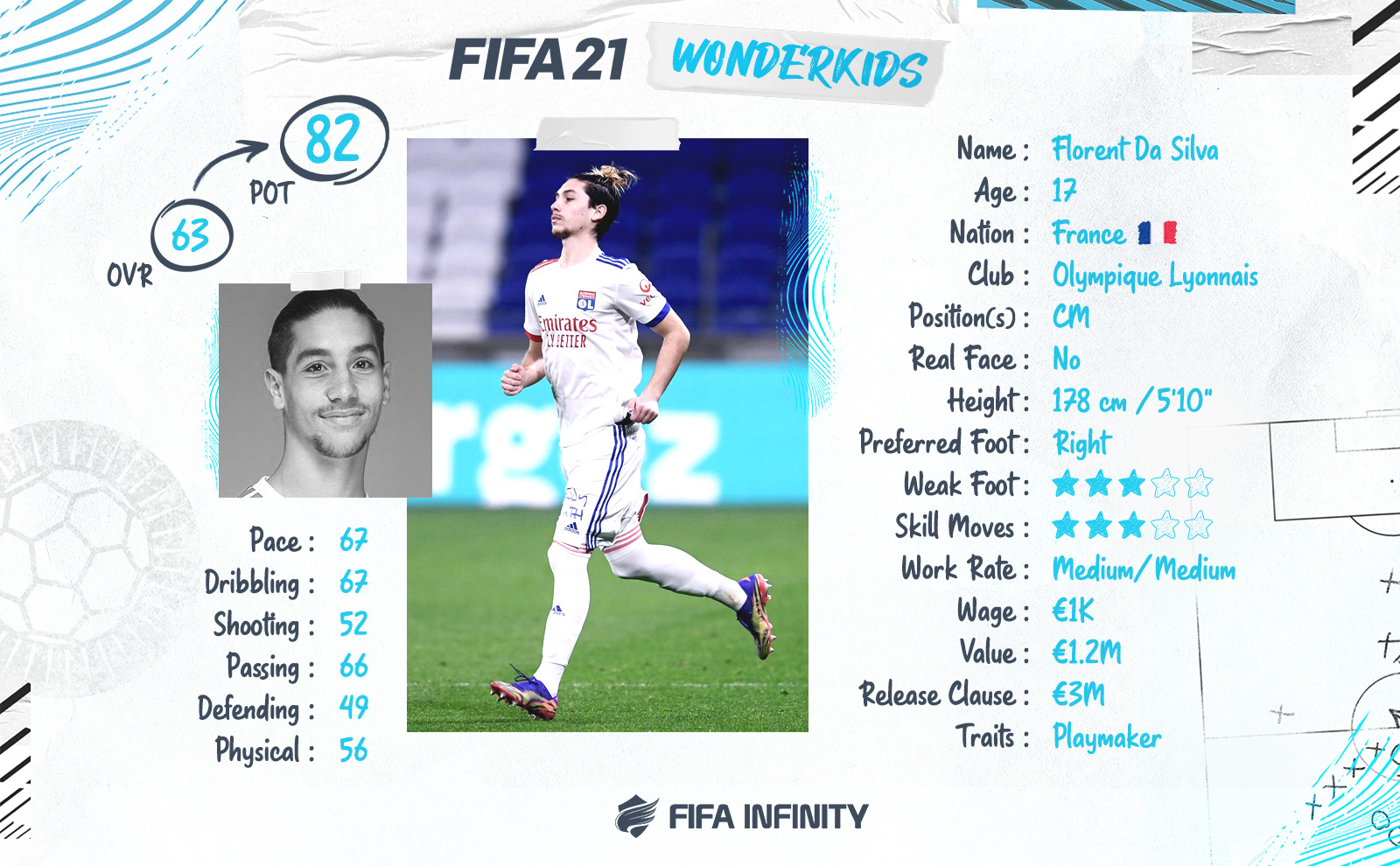 To close off our list, we shed light on yet another young talented Frenchman, Florent Da Silva. The teenager was in the US Meyzieu academy for a year until he moved on to join the Lyon academy in 2010. He finally made his professional debut in February 2021 when Lyon beat Strasbourg 3-0. His creativity and clever off-the-ball movements makes him a great playmaker. And with a potential rating of 82 from his starting rating of 63 makes him one to watch.
From young midfield maestros to attackers, Ligue 1 is truly a honey pot for young talent. We hope that these additions can spice up your career mode endeavors while adding value to your team. Have fun developing these gems into superstars of your team.