FIFA 21 has a huge global audience. Every week, millions of players around the world grab their controls, from PS5 to XBOX Series X (and even PC), and enter the land of EA Sports.
Generally, there are three types of FIFA 21 players. Firstly, there are the 'casuals', who only play for fun. Maybe they play career mode, or just enjoy playing friendly matches every couple of weeks.
Secondly, there's the competitive demographic, who play FIFA religiously and are deeply invested in the game. They play over 100 games a week, and never miss a FUT Weekend League (unless there's an absolute emergency, but even then, they will find time to play).
Lastly, the pros, who play FIFA 21 as a full-time job. Everyone wants to play like a pro, even the casuals. The great part about FIFA 21 is that it is highly skill-based (and not 'pay to win), meaning that you can easily improve through time and practice until you eventually reach the standard of a pro player. Here are some tips to help!
Watch FIFA eSports
FIFA eSports is a great source of learning for aspiring FIFA players. The best players from across the globe (like FNATICTEKKZ) take part in FIFA esports – they're truly the best in class. By watching these competitive games, you will witness firsthand the tactics and meta skills that pro players use to get results.
According to Statista, as of 2021, the global esports market is valued at slightly above 1 billion (yes, 1 billion) U.S. dollars, and will likely surpass 1.5 billion dollars by 2024. This is staggering for a market that was relatively unknown not too long ago. So, you can expect to see the competitive FIFA universe to continue growing.
Focus on Custom Tactics
Custom tactics are key to winning games.
Some people assume that all they need to do with custom tactics is set their defense to 'drop back' with zero depth, and their attack to 'fast buildup' and 'constant pressure' – although this can work, it's lazy FIFA. Instead, you should entertain other custom tactic choices, such as overlapping wing-backs (which helps to break down stubborn defenses) and even long ball, which is great for when you have a target man.
Unique 4231 Guide: Integrating Muller's Raumdeuter Role and Klopp's Dortmund 4231 from FIFA
Learn from expert players on YouTube
There are plenty of expert players you can learn from on YouTube, like Nepenthez, BorasLegend or Ovvy. Make sure to check out their videos.
Optimize pace and short passing in the final 3rd
Pace and short passing in the final 3rd are key, particularly on FUT. Make sure to use high-pace players that you can afford, even if their other stats, like aggression and shooting, are low. It's all about pace.
Use jockeying to defend tight leads
Every FIFA player knows the feeling – you're 2-0 up, and it's the 65th minute. You should be comfortable, but you're not, because leads can be easily lost on this game. Therefore, you need to know when to drop back and use jockeying (L2 on PS5, LT XBOX) to keep disciplined control of your players.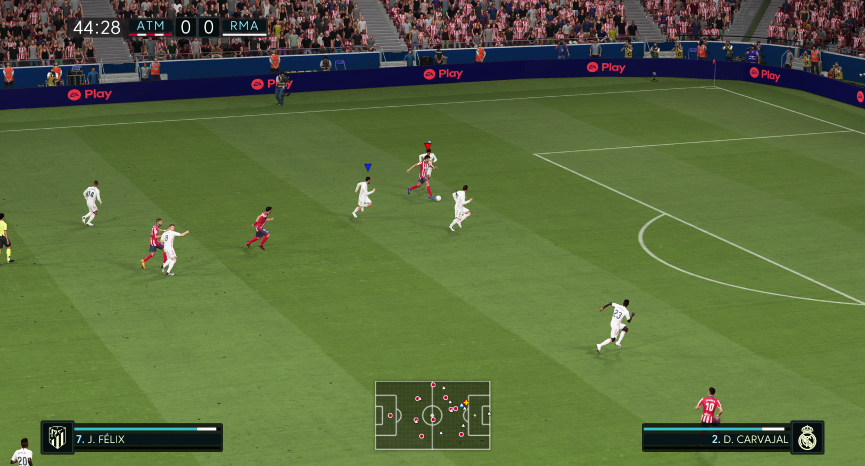 Finally, don't rage
Raging when you concede or lose a game will blow your concentration and momentum – don't let it happen! Take regular breaks and remind yourself that, no matter how well you play, you can't win every game.