Two new TOTSSF squads are now live in FIFA 20 Ultimate Team featuring the best players of this season from the Dutch Eredivisie and the Chinese Super League .
Here are the players who made the cut in their respective teams:
Eredivisie TOTSSF
CAM: Ziyech 96
LM: Promes 95
CDM: Van De Beek 94
LW: Idrissi 94
LB: Tagliafico 93
CB: Blind 92
RB: Dumfries 90
ST: Dessers 89
CM: Midtsjo 89
CDM: Koopmeiners 88
GK: Bizot 88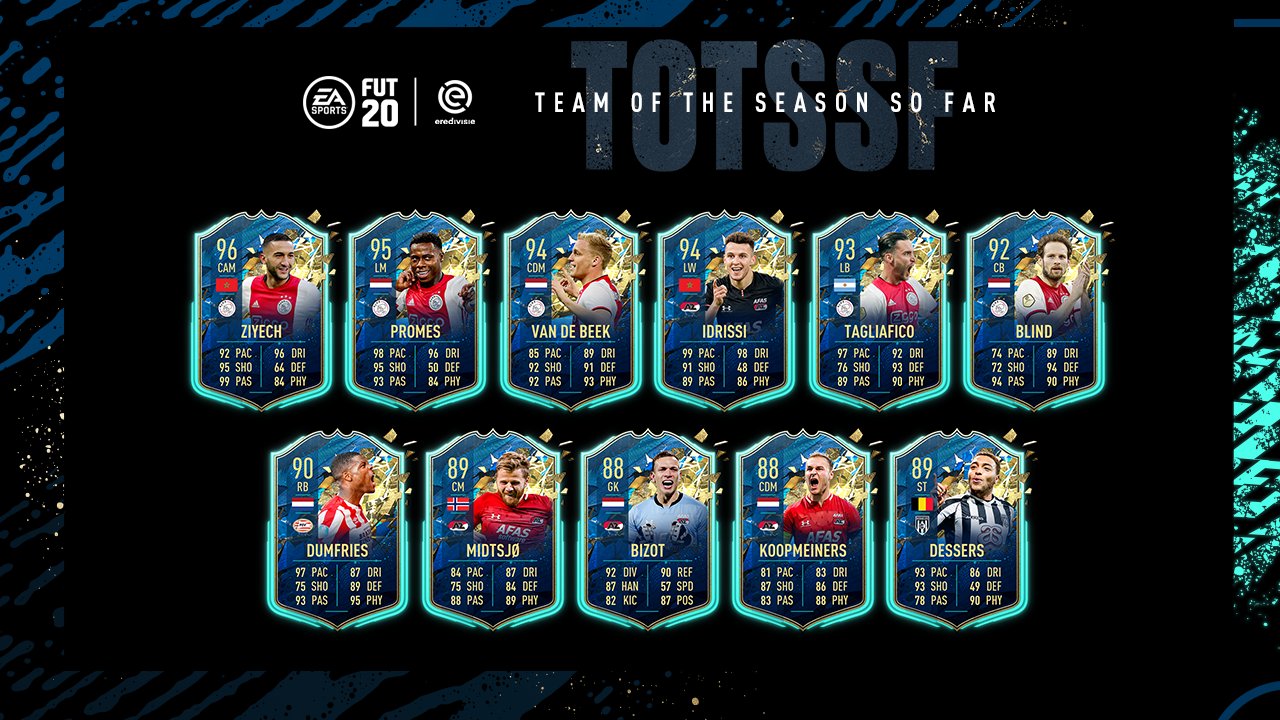 Chinese Super League TOTSSF
CM: Paulinho 95
RW: Hulk 94
CM: Renato Augusto 94
CM: Oscar 93
ST: Zahavi 92
ST: Alex Teixeira 91
ST: Johnathan 91
CB: Kim Min Jae 88
RB: Tang Miao 86
GK: Liu Dianzuo 84
CB: Li Ang 84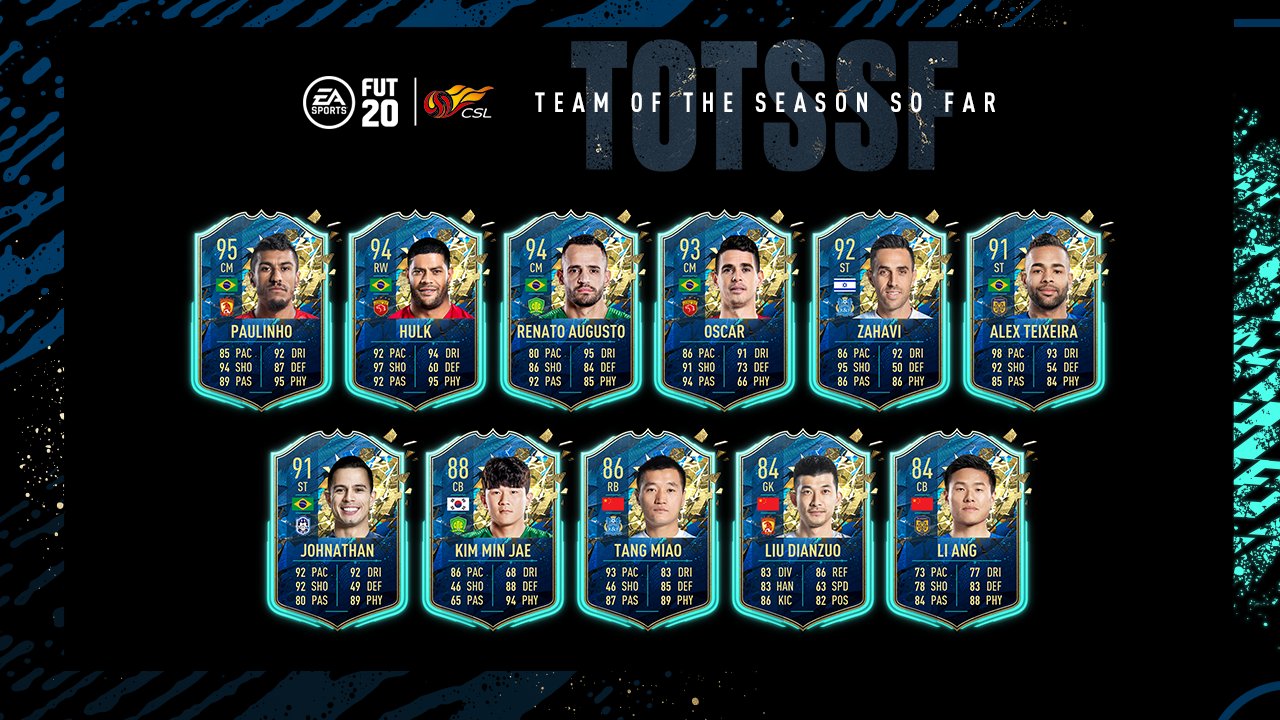 Both teams will be available in packs until this Friday, May 29th.
An additional 12th player for each squad is available in-game like TOTSSF Elkeson 90 that can be unlocked via SBC by completing these requirements:
Minimum of one CSL player
Minimum of one TOTSSF, TOTW or TOTW Moments players
Minimum Squad Rating of 83
Minimum Team Chemistry of 75
The cheapest solutions for this SBC can be found here.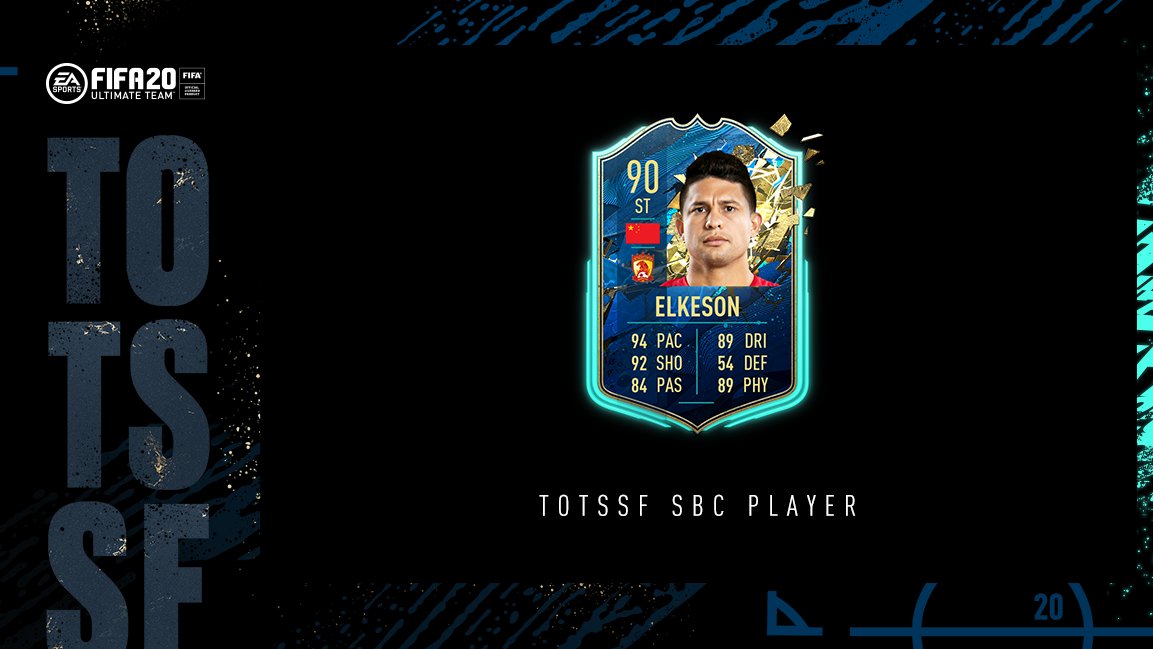 Or you can give it a try and complete the following Objectives for TOTSSF Martinez 91:
Justified defense: Assist in two separate Squad Battles matches on minimum Professional difficulty (or Rivals) using players with 77 Defense minimum.
Ajax architect: Assist and score in four separate Squad Battles matches on minimum World Class (or Rivals) using Ajax players.
Eredivisie enforcer: Assist with a through ball in three separate Rivals matches using Eredivisie players.
Argentine anchor: Score a finesse goal in four separate Rivals wins using Argentinian midfielders.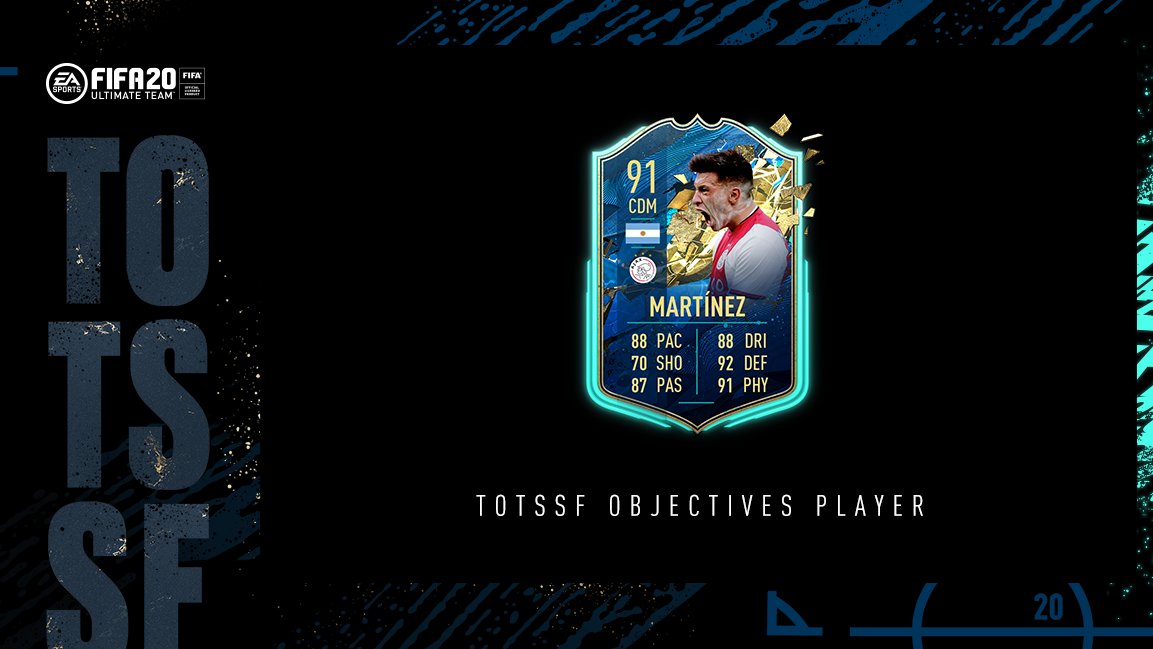 Following the release of these two squads, there are five TOTSSF left out of the 16 initially announced. Most probably, next Friday we will see the release of Ligue 1 TOTSSF.
For more news and updates on this promo please follow us on twitter!