The highlight of this week in FIFA 17 is the return of FUTTIES in Ultimate Team that you can read more about in this post.

The first round of FUTTIES nominees features the Favourite CB category with Bailly, Smalling and Umtiti up for voting. Remember that you can vote them only by completing their SBCs:
– Eric Bailly
– Chris Smalling
– Samuel Umtiti

The first batch of summer transfers has been released in FIFA 17 Ultimate Team with some of the high rated transferred players like Lacazette or Salah being available as Marquee Transfers SBCs:
– Alexandre Lacazette [Loan]
– Corentin Tolisso [Loan]
– Mohamed Salah [Loan]
– Bernardo Silva [Loan]
You can check all the summer transfers here.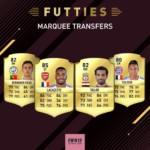 Moreover the first two End of an Era SBCs were released featuring Totti and Kuyt:
– Francesco Totti
– Francesco Totti [Loan]
– Dirk Kuyt
– Dirk Kuyt [Loan]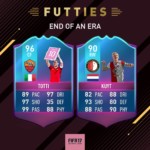 With the release of TOTW 42 we have the next in-forms available in packs this week:
Starting XI
GK: Oscar Jansson – Orebro SK
CB: Alexander Callens – NY City FC
CB: Thomas Rogne – IFK Göteborg
RB: Matt Polster – Chicago Fire
CM: Ki Hun Yeom – Suwon Bluewings
CAM: Blerim Džemaili – Bologna
RM: Héctor Villalba – Atlanta United
RM: Yu Kobayashi – Kawasaki Frontale
LM: Yoshimar Yotún – Malmö FF
ST: Nemanja Nikolić – Legia Warszawa
ST: Dong Gook Lee – Jeonbuk FC
Subs
GK: Anders Kristiansen – Sarpsborg
RB: Kristoffer Haraldseid – FK Haugesund
RM: Marlon Hairston – Colorado Rapids
CAM: Nahir Besara – Östersunds FK
LM: Gabriel Somi – Orebro SK
CM: Robert Benson – Dundalk
ST: Hiroyuki Abe – Gamba Osaka
These in-forms are available in packs from July 5th – July 12th! You can view this TOTW in more details on FUTHead or EASports.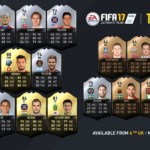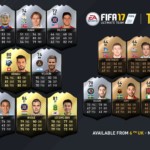 Beside all FUTTIES SBCs available this week, there's also a new Marquee Matchups SBC available which is rather cheap to complete and the rewards are great.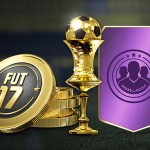 This week's FIFA 17 Single Player Tournament is called "Friendly Tour":
FRIENDLY TOUR

Squad Requirements
18 bronze/silver players with a minimum of 2 leagues in your Starting XI
Rewards
1,500 coins
Difficulty
Professional
Tournament Schedule
Begins: 06/07/2017 – Ends: 13/07/2017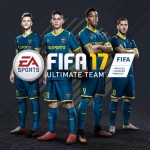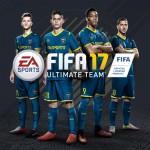 For the monthly FUT Champions Club in-game reward, all eligible FUT Champions Club members will receive for the month of July, one TOTW 84+ Pack! This pack guarantees one untradeable TOTW in-form player with an OVR rating of 84 or higher.
The Pack will be delivered to your FUT Account by August 11, 2017!

New to FIFA Mobile, EA Sports are giving everyone the opportunity to upgrade Player Items from earlier Programs with the new Retro Stars Program. Use Fame, Throwback, and Talent Tokens to upgrade these older Player Program Items with upgraded stats and a new OVR.
Three New Retro Stars Players Featured Each Week
Every Tuesday evening through the summer (exact go-live time will vary), EA will feature three Player Items from earlier Programs (eg. Football Freeze, Scream Team, Carniball, etc…) and give everyone the opportunity to take the original Player Item and complete a Plan to get an upgrade version of that Item.
Each Upgrade Plan will need a set number of Fame, Throwback, and Talent Tokens to complete. You can earn these by completing the corresponding Live Events or find them in specially marked packs. Retro Star Live Events will let you replay some of our earlier themed Live Events, such as our "Light the Christmas Tree" Event. As always, make sure to check in-game to see the specific requirements for each Item.
Most player items we feature in Retro Stars are available to get from the market but you can also complete a Plan to receive the original Player Program Item. The three Retro Star Players available each week can only be upgraded during the time we feature them. EA Sports will refresh the Retro Stars Program with three new players every week.

EA Sports are celebrating American Independence with a limited-time 4th of July Program in FIFA Mobile.
The 4th of July Program is simple, use Stripe Tokens to unlock our five 4th of July Players or Star Tokens. Then, use Star Tokens and the five 4th of July Players to unlock a special 97-OVR Player. You can find Stripe Tokens and 4th of July Players in specialty marked Packs.
All 4th of July Players offer a boost to other American's Speed; they also offer a +1 boost to Positioning for All Players. While the Program Master gives a +7 to Strength to all American Players and a +4 Heading to all other Players. All 4th of July Players are available to buy or sell on the Market.
The 4th of July Program runs until July 10!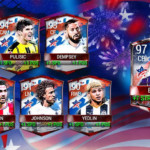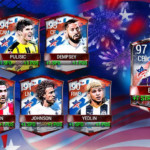 The third FIFA Mobile Community Team of the Week is now available in plan, packs, and live event featuring Keita as the spotlight player: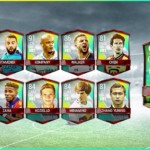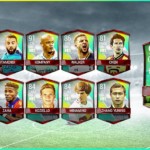 June's Player of the Month in FIFA Mobile is Luka Modric that you can get by completing his plan.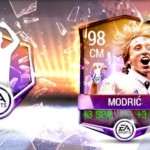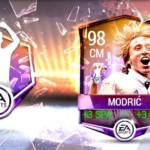 That's all the FIFA 17 news for this week folks, be sure to stay tuned as next week we will release the third part of the FIFA 18 news roundup series!