FUTTIES is in full swing and more content has been released this week in FIFA 17 including the FUTTIES SBC of your favourite CB won by Chris Smalling: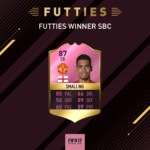 Moreover, the FUTTIES SBCs nominees for the favourite GK category were unveiled this week featuring Butland, Trapp and Begovic with the first one winning the poll and having its winner SBC released.
Now you can vote by completing the FUTTIES SBCs nominees of your favourite RM/RW featuring Bellarabi, Lucas and Sane.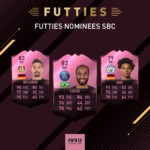 After the release of Totti's and Kuyt's End of and Era SBCs, this week EA Sports dropped another two legendary SBCs, this time featuring Xabi Alonso and Philipp Lahm:
– Xabi Alonso
– Xabi Alonso (Loan)
– Philipp Lahm
– Philipp Lahm (Loan)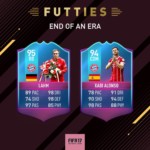 If you checked the FUTTIES announcement post you would already know that EA Sports planned the return, for a limited time, of the most popular SBCs released this season and this week we have the following "Best Of" SBCs:
– FUTMas – Fernandinho (Loan)
– Premium – El Shaarawy (Loan)
– PL POTM – Ibrahimovic (Loan)
– FUTMas – De Rossi (Loan)
– PL POTM – Sterling (Loan)
– El Rondo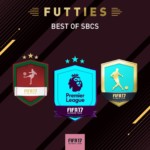 Another batch of Summer Transfers went live this week in FIFA 17 Ultimate Team which included the release of another 4 Marquee Transfers SBCs featuring Rudiger, Rooney, Lukaku and Pepe.
You can check all FUT 17 summer transfers here.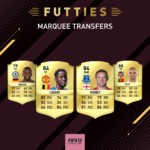 TOTW 43 was released this week in FIFA 17 Ultimate Team featuring only four gold in-forms:
Starting XI
GK: Leandro Castellanos – Ind. Santa Fe
CB: Per Karlsson – AIK Fotboll
RB: Vegar Eggen Hedenstad – Rosenborg BK
LB: Shintaro Kurumaya – Kawasaki Frontale
CM: Anders Christiansen – Malmö FF
RM: Arturo Alvarez – Chicago Fire
LM: Ricardo Lopes Pereira – Jeonbuk FC
LM: Simon Lundevall – IF Elfsborg
CF: Sebastian Giovinco – Toronto FC
ST: Clint Dempsey – Sounders FC
ST: Josef Alexander Martínez – Atlanta United FC
Subs
GK: John McCarthy – Philadelphia
CB: Yeong Bin Kim – GwangJu FC
RB: Luis Manuel Orejuela – Deportivo Cali
LB: Marc Ludden – Galway United
RM: Kento Hashimoto – FC Tokyo
ST: Pa Dibba – Hammarby IF
ST: Björn Bergmann Sigurðarson – Molde FK
These in-forms are available in packs from July 12th – July 19th! You can view this TOTW in more details on FUTHead or EASports.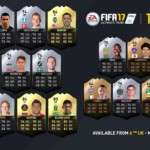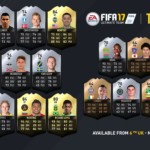 There are four new MOTM items in FUT 17 featuring Morris, Hernandez, Blake and Urena.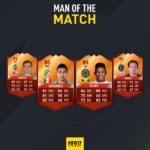 Beside all FUTTIES SBCs, there's also a new Marquee Matchups SBC available in FIFA 17 which rewards you 1 Ultimate Scream Player.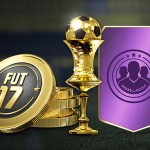 A new Single Player Tournament is available in FIFA 17 Ultimate Team:
Summer Showdown

Squad Requirements
18 Gold players with max. 3 leagues in your Starting XI and a min. of 85 chem.
Rewards
3,000 coins
Difficulty
Professional
Tournament Schedule
Begins: 13/07/2017 – Ends: 21/07/2017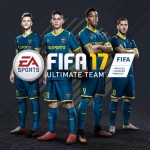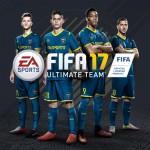 A few content updates got released this week in FIFA Mobile:
EA Sports are celebrating la Fête nationale with a special weekend promo in FIFA Mobile. With over 20 French Players available, find them or necessary Tokens in specially marked packs. You can also play and win VS Attack Matches to get other Tokens to help you unlock extra Bastille Players.
24 Bastille Players Available to Find
This Program features 24 French players and there are two ways to get them. Find them randomly in special French Celebration Packs from the store. Claim your free French Celebration Pack which has one a Base Elite French Player and your first Fête Nationale Token.
You will need Fête Nationale Tokens to unlock extra Bastille Day Players. You can find Fête Nationale Tokens in French Celebration Packs or by collecting 14 Juillet Tokens. Earn 14 Juillet Tokens by winning matches in VS Attack.
While the Bastille Day Program is running, every win in VS Attack will reward you with the standard VS Attack Victory Token and a 14 Juillet Token. Use 14 Juillet Tokens to earn a Fête Nationale Token. Collect enough Fête Nationale Tokens to earn a random Bastille Player. 14 Juillet Tokens are only available by playing and winning matches in VS Attack.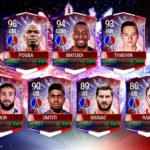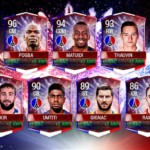 Last week we presented the Retro Stars Program in FIFA Mobile, every week EA will feature three Player Items from earlier Programs and give everyone the opportunity to take the original Player Item and complete a Plan to get an upgrade version of that Item.
This week's Retro Stars are Renato Sanches, Walker and Ciman!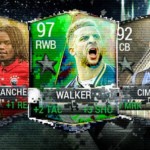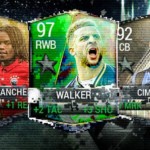 This week's CTOTW is live in FIFA Mobile with the new in-form players available in plans, packs, and live events: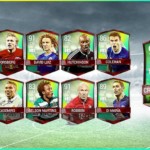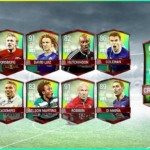 That's all the news we have for this week, more to follow next week!