This week we had the best TOTW of this season released in FIFA 17 Ultimate Team featuring the likes of Lukaku, De Bruyne or Lionel Messi:
Starting XI
GK: Roman Bürki – Borussia Dortmund (Germany) – Switzerland
CB: Diego Godín – Atlético de Madrid (Spain) – Uruguay
LB: Domenico Criscito – Zenit St. Petersburg (Russia) – Italy
LB: Sead Kolašinac – FC Schalke 04 (Germany) – Bosnia and Herzegovina
CM: Kevin De Bruyne – Manchester City (England) – Belgium
CAM: Javier Pastore -Paris Saint-Germain (France) – Argentina
RM: Juan Cuadrado – Juventus (Italy) – Colombia
CDM: Casemiro – Real Madrid (Spain) – Brazil
ST: Romelu Lukaku – Everton (England) – Belgium
ST: Anthony Modeste – 1. FC Köln (Germany) – France
RW: Lionel Messi – FC Barcelona (Spain) – Argentina
Substitutes
GK: Tom Heaton – Burnley (England) – England
RB: Craig Dawson – West Bromwich Albion (England) – England
CM: Zlatko Junuzović – Werder Bremen (Germany) – Austria
ST: Alejandro Gómez – Atalanta (Italy) – Argentina
ST: Diego Rolán – Girondins de Bordeaux (France) – Uruguay
ST: Lasse Vibe– Brentford (England) – Denmark
LW: Lorenzo Insigne – Napoli (Italy) – Italy
Reserves
RWB: Filipe Morais – Bolton Wanderers (England) – Portugal
CAM: Barry McNamee – Derry City (Republic of Ireland) – Republic of Ireland
ST: Adem Büyük – Kasımpaşa (Turkey) – Turkey
ST: Ignacio Scocco – Newell's Old Boys (Argentina) -Argentina
ST: Kylian Mbappe Lottin – AS Monaco (France) – France
These in-forms are available in packs from March 22nd – March 29th – ! You can view this TOTW in more details on FUTHead or EASports.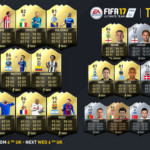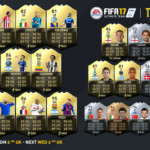 Bossut, Ghoddos and Holmberg are the latest players to join the MOTM club in FUT 17.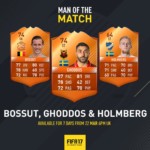 We had two new league SBCs released this week in FIFA 17 including a new set of Marquee Matchups SBC: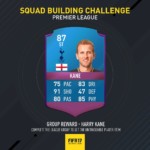 The single player tournament of this week in FIFA 17 is called "Club Cup" and the requirements for it can be found below:
Club Cup

Squad Requirements
11 players from 11 different clubs
Rewards
OFFLINE: 1,500 Coins
Difficulty
Professional
Tournament Schedule
Begins: 24/03/2017 – Ends: 31/03/2017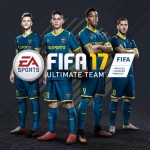 There have been some schedule changes to the Season 2 Regional Finals of FIFA 17 Ultimate Team Championship!
The Rest of the World Regional Final has been relocated to Vancouver and will be held on Friday, April 21, one day before the Americas Regional Final that will occur on April 22.
The remaining schedule of events is as follows:
Rest of the World Season 2 Regional Final: April 21, 2017 in Vancouver, Canada
Americas Season 2 Regional Final: April 22, 2017 in Vancouver, Canada
Europe Season 2 Regional Final: Saturday, May 06, 2017 in Madrid, Spain
Ultimate Team Championship: May 20 & 21, 2017 in Berlin, Germany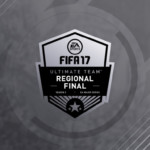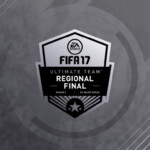 EA Sports announced these week that there will be some changes to several Plans and Programs in FIFA Mobile, here is their official statement:
"Over the next 2-3 weeks, we will be modifying, adding or removing a few Plans and Programs to FIFA Mobile and wanted to give you the head's up.
One of the Programs we are expiring/removing is Team of the Year (TOTY). Over the last month, the number of people actively working on or completing these Plans has dropped drastically and we want to free up some space for new content we have planned for this spring. If you are close to completing any of these Player Plans, you will have another week to do so before they disappear.
We have a series of new Player Items being added for several of our Programs including Scouting, Veterans, GameChangers, and Rookies. Additionally, we are also updating the Team Hero Plans to offer new players for all the clubs involved (new Heroes with upgrade stats). These will go live at different times over the next 2-3 weeks, so be one the lookout for these new Player Items.
Lastly, we will be moving the Attack Mode Plans from the Attack Mode Tab. Rather than have a dedicated Tab for Attack Mode, all related Plans will exist in the Players Tab. The announcement on who the April Attack Mode Master Players are will happen on or before March 31."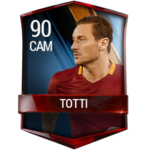 The World Qualifiers program is back for FIFA Mobile, with five new players to unlock and upgrade.
Like in the first round of World Qualifiers back in November 2016, there will bw a series of Live Events, Packs, and Plans where you can earn Tokens necessary to complete the new Country Player Plans. Some Packs and Plans will be specific to Round 2 Players but you will still be able to complete Round 1 Plans to earn the necessary Master Key Tokens.
Round 2 Players
Unlike the first round, the five Round 2 Players can not only be unlocked but can also be upgraded by completing Plans. Complete a player's initial Plan to unlock an 88-OVR Untradeable version. Then, complete their Upgrade Plan to unlock a 94-OVR Tradeable version of that Player.
Each World Qualifier Player adds boosts to others on your squad from the same nation.
Master Key Tokens
If you are wondering what are the Master Key Tokens you can now see what they're used for:
You will need to collect all 15 Master Key Tokens to unlock our World Qualifier Master Player. You got five (5) Tokens in November during our first round of World Qualifiers (these players are still available to unlock). You unlock a further five (5) Tokens by completing the Round 2 Upgrade Plans (the 94-OVR versions), with the last five (5) Tokens earned when you complete the third round of World Qualifiers during the next round of World Qualifier Matches in June.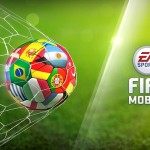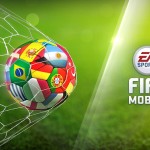 Like announced last week, EA Sports will now release regular TOTW on FIFA Mobile just like in FIFA 17 and next you can see who made it TOTW 3:
GK – Yohann Pelé – Olympique de Marseille (France)

Pelé had a clean sheet as Marseille draw at Lille 0-0.

LB: Konstantinos Stafylidis – FC Augsburg (Germany)

Stafylidis scored for Augsburg as they drew with Freiburg 1-1.

CB: Diego Godín – Atlético de Madrid (Spain)

Godín opened the scoring for Atlético Madrid as they beat Sevilla 3-1.

CB: Emiliano Moretti – Torino (Italy)

Moretti had an assist and was solid in defense as Torino played Inter to a 2-2 draw.

CB: Jean-Sylvain Babin – Real Sporting de Gijón (Spain)

Babin scored the go-ahead goal as Sporting Gijón beat Granada 3-1.

CDM: Casemiro – Real Madrid (Spain)

Casemiro scored the winning goal as Real Madrid beat Athletic Club 2-1.

CM: Blerim Džemaili – Bologna (Italy)

Džemaili scored twice in Bologna's 4-1 victory against Chievo.

CM: Kevin De Bruyne – Manchester City (England)

De Bruyne was solid in midfield and help set-up a goal as Man City and Liverpool played to a 1-1 draw.

CAM: Javier Pastore – Paris Saint-Germain (France)

Pastore assisted on both of PSG's goals as they beat Lyon 2-1.

ST: Romelu Lukaku – Everton (England)

Lukaku had two goals and an assist in Everton's 4-0 win over Hull City.

ST: Alejandro Gómez – Atalanta (Italy)

Gómez scored twice and had an assist as Atalanta beat Pescara 3-0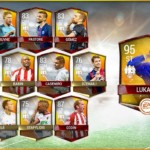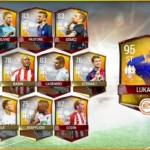 Ibisevic, Altidore, Cahill, William Carvalho and Karsdorp are this week's Impact Players in FIFA Mobile: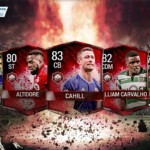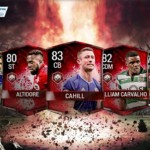 February's potential winners of the Premier League Player of the Month trophy have been revealed and they are:
– Boruc
– Lukaku
– Wijnaldum
– King
– Sakho
– Redmond
You can vote your favourite here.
The winner will be announced next week and will receive a POTM item in FIFA 17.
Be sure not to miss Ronaldo's rabona lob, Ben Arfa's flick and volley or Welbeck's scorpion in Round 10 of Goals of the Week:
Also be sure to note down March 31st as it's FUT's 8th Birthday and EA Sports have a lot of surprises in store for us for next week to celebrate the birthday of the most popular game mode of the FIFA series.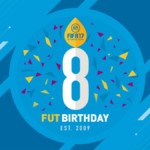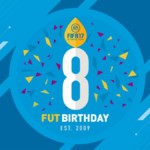 See you next week with more news and FUT Birthday event!