The final batch of Ratings Refresh has been released this week featuring upgraded and downgraded players from Rest of the World leagues like Russian Premier League, Liga NOS or Eredivisie.
For more details on these new upgrades/downgrades please check this post.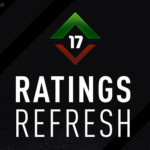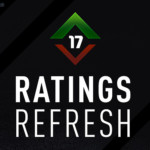 EA Sports also dropped a new batch of transfers in FUT 17 on March 1st with the likes of Kim Kallstrom, Maxi Moralez or German Denis joining their new teams.
For the complete transfers list please check this page.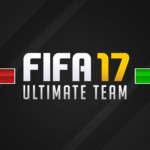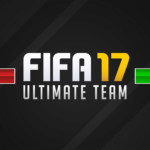 Below you can see who made it in the latest FIFA 17 TOTW:
Starting XI
GK: Geronimo Rulli – Real Sociedad (Spain) – Argentina
LB: Alex Sandro – Juventus (Italy) – Brazil
RB: Nelson Semedo – SL Benifica (Portugal) – Portugal
LB: Patrick van Aanholt – Crystal Palace (England) – Holland
CM: Cesc Fabregas – Chelsea (England) – Spain
CM: Marco Verratti – PSG (France) – Italy
LM: Memphis Depay – Olympique Lyonnais (France) – Holland
CM: Idrissa Gueye – Everton (England) – Senegal
ST: Robert Lewandowski – Bayern Munich (Germany) – Poland
ST: Harry Kane – Tottenham Hotspur (England) – England
CF: Radja Nainggolan – Roma (Italy) – Belgium
Substitutes
GK: Etrit Berisha – Atalanta (Italy) – Albania
CB: James Chester – Aston Villa (England) – Wales
CM: Naby Keita – RB Leipzig (Germany) – Guinea
CAM: Jens Toornstra – Feyenoord (Holland) – Holland
CAM: Adrian Gonzalez – SD Eibar (Spain) – Spain
RW: Susaeta – Athletic Club de Bilbao (Spain) – Spain
ST: Serge Gnabry – Werder Bremen (Germany) – Germany
Reserves
GK: Connor Ripley – Oldham Athletic (England) – England
CB: Mattia Caldara – Atalanta (Italy) – Italy
RW: Jota – Brentford (England) – Spain
ST: Jakub Sylvestr – Aalborg BK (Denmark) – Slovakia
ST: Conor McAleny – Oxford United (England) – England
These in-forms are available in packs from March 1st – March 8th! You can view this TOTW in more details on FUTHead or EASports.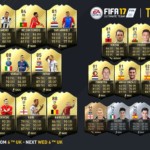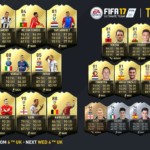 Loads of new Squad Building Challenges have been published this week featuring two new league SBC as well:
– Edinson Cavani Milestone
– J1 League
– Calcio A
– Bronze Upgrade
– Silver Upgrade
– Gold Upgrade
– Marquee Matchups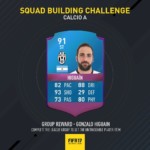 There are 11 new MOTM items available in FIFA 17 Ultimate Team right now featuring Thiago, Mitroglou, Hradecky, Krul, Milinkovic-Savic, Pawlowski, Hernani, Baker, Formella and Ibrahimovic.
For this week's Single Player Tournament in FUT 17 we have the next tourney:
Crazy Gold

Squad Requirements
18 Gold Players
Chemistry: Min. 85
Team Rating: Max. 4 Stars
Rewards
OFFLINE: 1,500 Coins
Difficulty
Professional
Tournament Schedule
Begins: 03/03/2017 – Ends: 10/03/2017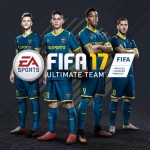 The MLS March to Soccer Challenge event consumed this week in New York where 8 MLS teams, each represented by a professional fifa player, competed for the place that will take them to Americas Season 2 Regional Final of the FIFA Ultimate Team Championship Series on April 8th.
After a heated final, Portland Timbers l Marsbars11 l had the best on San Jose Earthquakes Ghost Buster664 and managed to reserve his ticket for Vancouver.
If you wish to see how the final game went down then please click here.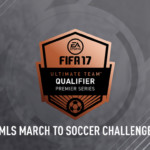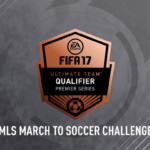 It's that time of the month again where you get to vote for the best player of the previous month in Premier League.
For Februrary's Permier League POTM the nominees are:
Kane
Lukaku
Gabriel Jesus
David Silva
Mcauley
Jakupovic
You can vote for your favourite right here. The winner will be revealed next week and will receive a POTM item in FIFA 17.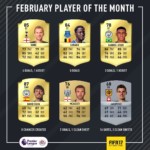 After a successful Season 1 of Attack Mode on FIFA Mobile, EA Sports announced the next Season 2 that will bring more features and updates thanks to the feedback of users.
Reducing the length of Season 2 to 15 Days
EA Sports like to consider Attack Mode as an ever-evolving program that could be adjusted based on player participation. Initially thought that 28 days was the ideal length of time for a season, the statistics proved it wrong. After viewing the data, EA noticed that most hardcore Attack Mode Players were reaching FIFA Champion Status in a matter of days with others reaching it after about a week.
By cutting the length of Season 2 to only 15 days, they think this will appeal to those who most engage with the mode. Additionally, by now allowing us to have two Seasons take place in a month, the rewards you get for participating will feel much more meaningful.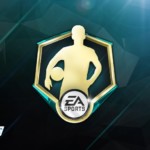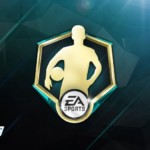 Changing the Rewards and how we issue them
When EA Sports began issuing Pre-Season Tokens and the first round of Season 1 Tokens, they noticed there was a lot of confusion from people with regards to the Reward Packs. In some cases, people accidentally used their Season 1 Tokens to complete Fan Favorite Plans or used their Tokens early to unlock certain player rewards thinking they would get more than the 130 that they announced you'd get by the end.
Because of this, they've changed a few things about Reward Packs and Season Master Players.
Reward Packs will now only grant Player Items
When you get promoted in Attack Mode, you will no longer receive Season Tokens. Instead, you will be grant with a Reward Pack that has a set amount of Player Items. The higher the division you are, the better the reward you get. These Reward Packs will feature Base Player and/or Attack Mode Fan Favorite Items.
When a season ends, there will still be End of Season Reward Packs. Based on where you finish a season of Attack Mode, these will include a certain number of Player Items as your reward and an End of Season Token.
End of Season Tokens
Instead of collecting 88 Tokens to redeem the Legendary Division Master Token, EA are simplifying this process so that each Division Master Player requires a certain Token, which they will issue in your End of Season Reward Pack.
Depending on where you finish the Season, you will get a Token.
Reach Pro 1, World Class 3, or World Class 2 to receive a Pro Token
Reach World Class 1, Legendary 3, or Legendary 2 to receive a World Class Token
Reach Legendary 1 to receive a Legendary Token
Reach FIFA Champion to receive a FIFA Champion Token
Based on this, the Token you receive can be used on specific Attack Mode Master Player Plans:
Use the Pro Token in the Pro Division Master Player Plan
Use the World Class Token in the Pro Division OR World Class Division Master Player Plans
Use the Legendary Token in the Pro Division OR World Class Division OR Legendary Division Master Player Plans
Use the FIFA Champion Token in the Pro Division OR World Class Division OR Legendary Division OR FIFA Champion Master Player Plans.
Each Master Player now requires Two Tokens to unlock
Each Monthly Attack Mode Master Player Plan will require two Tokens to unlock. Additionally, there won't be an extra Token for reaching FIFA Champion anymore as it did for Pre-Season and Season 1.
The Monthly Attack Mode Master Player Plans will be available for 45 days, so you can hold your Tokens until the last minute before redeeming them on this month's Attack Mode Master Players.
EA Sports will introduce four new Attack Mode Master Players at the start of April, so there will be a period at the beginning of a month where you can redeem your Tokens on up to nine (9) different players (March's four Master Players, April's four Master Players, and the Attack Mode Master Griezmann).
FIFA Mobile also revealed the latest in-forms of this week:
Gold In Forms
GK: Felix Wiedwald – Werder Bremen (Germany)

Wiedwald had five saves in Bremen's 1-2 win over Wolfsburg.

CB: Mattia Caldara – Atalanta (Italy)

Caldara scored twice as Atalanta upset Napoli 0-2.

CB: Gabriel Mercado – Sevilla FC (Spain)

Mercado had a goal as Sevilla came from a goal down to beat Betis 1-2.

CB: Martín Mantovani – CD Leganés (Spain)

Mantovani scored a goal in Leganes 4-0 win over Leganes.

CB: Cristian Zapata – Milan (Italy)

Zapata had a fine game in defense as Milan beat Sassuolo 0-1.

CM: Thomas Mangani – Angers SCO (France)

Mangani had two assists as Angers beat SC Bastia 3-0.

RM: Güray Vural – Kayserispor (Turkey)

Vural had a goal and two assists in Kayserispor's 2-4 win over Rizespor.

LM: José Izquierdo – Club Brugge (Belgium)

Izquierdo scored the third goal in Club Brugge's 5-0 win over Zulte-Waregem
Elite In Forms
RW: Jota – Brentford (England)

Jota scored three times, including twice in injury time, as Brentford beat Rotherham United 4-2.

ST: Harry Kane – Tottenham Hotspur (England)

Kane had three goals and an assist in Spurs 4-0 win over Stoke City.
Master Elite In Form
ST: Robert Lewandowski – FC Bayern München (Germany)

Lewandowski scored three goals in Bayern's 8-0 win over Hamburger SV.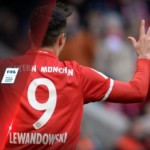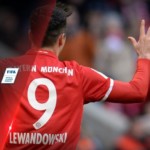 This weekend you will have the chance to get five MLS Limited Edition items through packs and plans featuring Howard, Piatti, Giovinco, Dos Santos and Bradley.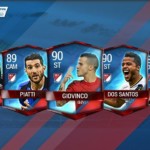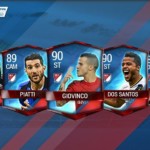 Alex Telles, Lemos, Guardado, Mario Fernandes and Muriel are this week's Impact Players in FIFA Mobile.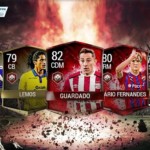 And the MOTM of this week in FIFA Mobile is Thomas Muller after his performance in the 8 – 0 win against HSV.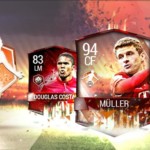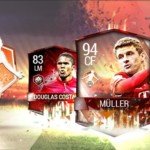 Five players from AS Monaco and their official eSports player Sneaky took part in the AS Moanco FIFA 17 Pro Player Tournament to see which one of them is the best at FIFA 17:
Thanks once again for checking our news posts and we'll see you soon with more FIFA 17 news.