After the chemistry glitch discovery in FIFA 16 last week,  EA Sports posted the following message a few days ago on the official FIFA forums regarding the glitch:
Our development teams have continued to investigate the reports of potential chemistry and fitness inconsistencies within FIFA Ultimate Team in FIFA 16, and we want to provide you with an update.
Our work has shown that there appear to be some differences in how fitness and chemistry apply to some FUT items. The differences appear to be the same for all FUT fans, but only applying to some FUT items, so we're making some changes to ensure the attributes are being applied consistently across all items in the game.
To do that, we're working on a title update for FIFA 16 on PC, Xbox and PlayStation platforms, and will be deploying it as soon as possible. We'll continue to keep you updated on timing.
We appreciate the help from the FUT community and ongoing dialogue across channels like YouTube, the forums, and r/FIFA. We hear you and your interest in better understanding how FUT works, and as we move towards the launch of FIFA 17, we will be sharing more about the deeper mechanics of Ultimate Team.
We'll be in touch again when we know the target date for the upcoming FIFA 16 update. Thank you.
The good thing is that EA Sports acknowledges the chemistry glitch and that a title update will be released very soon to address it.
The bad thing is that they treat this glitch as a very small issue when actually it is very serious since they have basically sold us a broken game with a faulty chemistry system for the last 4 years.
Do you think EA Sports will pay for their mistakes or will they move on as nothing happened?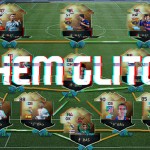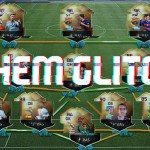 Thanks to the on going Festival of FUTball, another classic heroes team made its debut in FIFA 16 Ultimate Team, after the Classic Americas International Heroes, we now have the Classic European Heroes as well:
Starting XI:
GK: José Reina – Spain
LB: Ashley Cole – England
LB: Fábio Coentrão – Portugal
LB: Philipp Lahm – Germany
RB: José Bosingwa – Portugal
CDM: Andrea Pirlo – Italy
CM: Frank Lampard – England
CM: Steven Gerrard – England
CF: Francesco Totti – Italy
ST: David Villa – Spain
ST: Fernando Torres – Spain
Bench:
LB: Yuriy Zhirkov – Russia
RB: Hamit Altintop – Turkey
CDM: Xabi Alonso – Spain
LM: Wesley Sneijder – The Netherlands
RW: Alan Dzagoev – Russia
ST: Semih Sentürk – Turkey
ST: Mario Balotelli – Italy
These in-forms are available in packs from July 1st – July 8th . You can view the team more detailed at FUTHead or FUTWiz.
Following the Copa America 2016 final and the EURO 2016 Round of 16, the following iMOTM cards have been released in FUT 16:
In addition to the in-forms above, TOTW 42 is available in packs featuring the next player items:
Starting XI
GK: Brian Rowe – LA Galaxy (MLS)
LB: Waylon Francis – Columbus Crew (MLS)
CB: Matt Hedges – FC Dallas (MLS)
RB: Sean Franklin – DC United (MLS)
CDM: Roland Alberg – Philadelphia Union (MLS)
LM: Kevin Molino – Orlando City SC (MLS)
LM: Kekuta Manneh – Vancouver Whitecaps (MLS)
CAM: Diego Valeri – Portland Timbers (MLS)
ST: Yang Dong Hyen – Pohang Steelers (K League)
RW: Lamar Neagle – DC United (MLS)
ST: Lee Dong-Gook – Jeonbuk Hyundai Motors (K League)
Substitutes
GK: Micheál Schlingermann – Sligo Rovers (Rep. of Ireland)
RB: RJ Allen – New York City FC (MLS)
CAM: Patrick McEleney – Dundalk FC (Rep. of Ireland)
LW: Sim Dong Woon – Pohang Steelers (K League)
ST: Chad Barrett – San Jose Earthquakes (MLS)
ST: Jung Jo Gook – Gwangju FC (K League)
ST: Dom Dwyer – Sporting KC (MLS)
These in-forms are available in packs from June 29th –  July 6th . You can view the team more detailed at FUTHead or FUTWiz.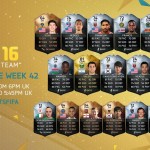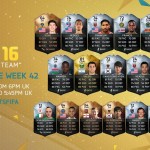 The newest Festival of FUTball tournament is dedicated to Germany and bellow you can find all the details on how to participate in the tournament and what are the rewards:
Die Mannschaft Cup
Squad Requirements:
– 18 players from Germany in the squad's Starting 11 and Subs
Rewards Online:
– 1st Win: 5,000 coins & 1 Mystery Pack (Untradable)

Rewards Offline:
– 1st Win: Premium Coins Pack (At least 2,000 coins)

Offline Difficulty: Professional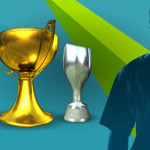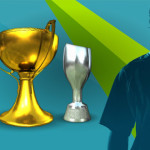 In case you didn't knew, tomorrow is the last day to cast your votes for the 2016 AT&T MLS All-Star Squad that will play against Arsenal on July 29th. You can vote for the players online here or by scoring with the following players in any game modes of FIFA 16:
ACCAM, David [CHI]
ACOSTA, Luciano [DC]
ADI, Fanendo [POR]
ALTIDORE, Jozy [TOR]
AMARIKWA, Quincy [SJ]
BARNES, Giles [HOU]
BRUIN, Will [HOU]
DEMPSEY, Clint [SEA]
DOYLE, Kevin [COL]
DROGBA, Didier [MTL]
DWYER, Dom [SKC]
ESPINDOLA, Fabian [DC]
GASHI, Shkelzen [COL]
GIOVINCO, Sebastian [TOR]
GRELLA, Mike [NY]
IGBAONANIKE, Kennedy [CHI]
KAMARA, Kei [NE]
KAMARA, Ola [CLB]
KEANE, Robbie [LA]
LARIN, Cyle [ORL]
LE TOUX, Sebastien [PHI]
MARTÍNEZ, Juan "Burrito" [RSL]
MELANO, Lucas [POR]
MOLINO, Kevin [ORL]
MORRIS, Jordan [SEA]
MOVSISYAN, Yura [RSL]
ODURO, Dominic [MTL]
PEREZ, Blas [VAN]
PLATA, Joao [RSL]
SABORIO, Alvaro [DC]
SAPONG, C.J. [PHI]
SHELTON, Khiry [NYC]
SOLIGNAC, Luis [COL]
URRUTI, Maxi [DAL]
VILLA, David [NYC]
WONDOLOWSKI, Chris [SJ]
WRIGHT-PHILLIPS, Bradley [NY]
ZARDES, Gyasi [LA]
Note that the players who will get in the MLS ALL-Star squad will also feature in the MLS TOTS Squad as well in FIFA 16!
If you took part in the MLS More than a Vote tournament in FIFA 16 last week, you also participated in a sweepstakes! For more details on this please click here.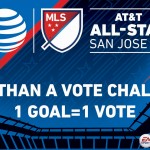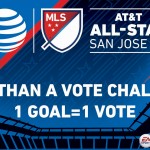 Thank you for checking out our news post and we will wait for you as usual, next week, for more news.