With the recent speculations circulating the internet that the Champions League will be in FIFA 16, PES community manager Adam Bhatti took the time and confirmed via twitter that the UEFA Champions League license is exclusive to PES for many years to come as well the Europa League, Copa Libertadores and AFC Champions League.
You can read the discussion between the fans and Adam regarding the licenses bellow: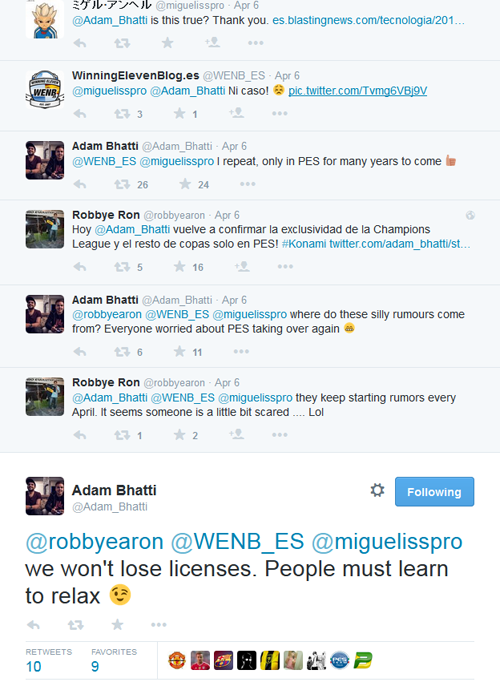 **UPDATE**
Konami announced on their website that they have officially extended their agreement with UEFA for three more years retaining the exclusive licenses over Champions League, Europa League and UEFA Super Cup. You can check the announcement here!