As a football gaming aficionado, transitioning from FIFA 23 to FC 24 brings a fresh wave of excitement. Both titles are prestigious, but FC 24 introduces novel features, enhancing gameplay, graphics, modes, and overall user experience.
In this article, we will compare and contrast the main differences between these two versions and how they affect the overall experience of playing soccer on a virtual pitch. By the way, if you're interested in low deposit casinos, you might want to check out some online platforms that offer affordable options for gambling enthusiasts.
Gameplay
FC 24 steps up the game with its innovative motion capture animation system named HyperMotionV. This technology infuses the game with hundreds of new animations, offering a more realistic playing experience compared to FIFA 23.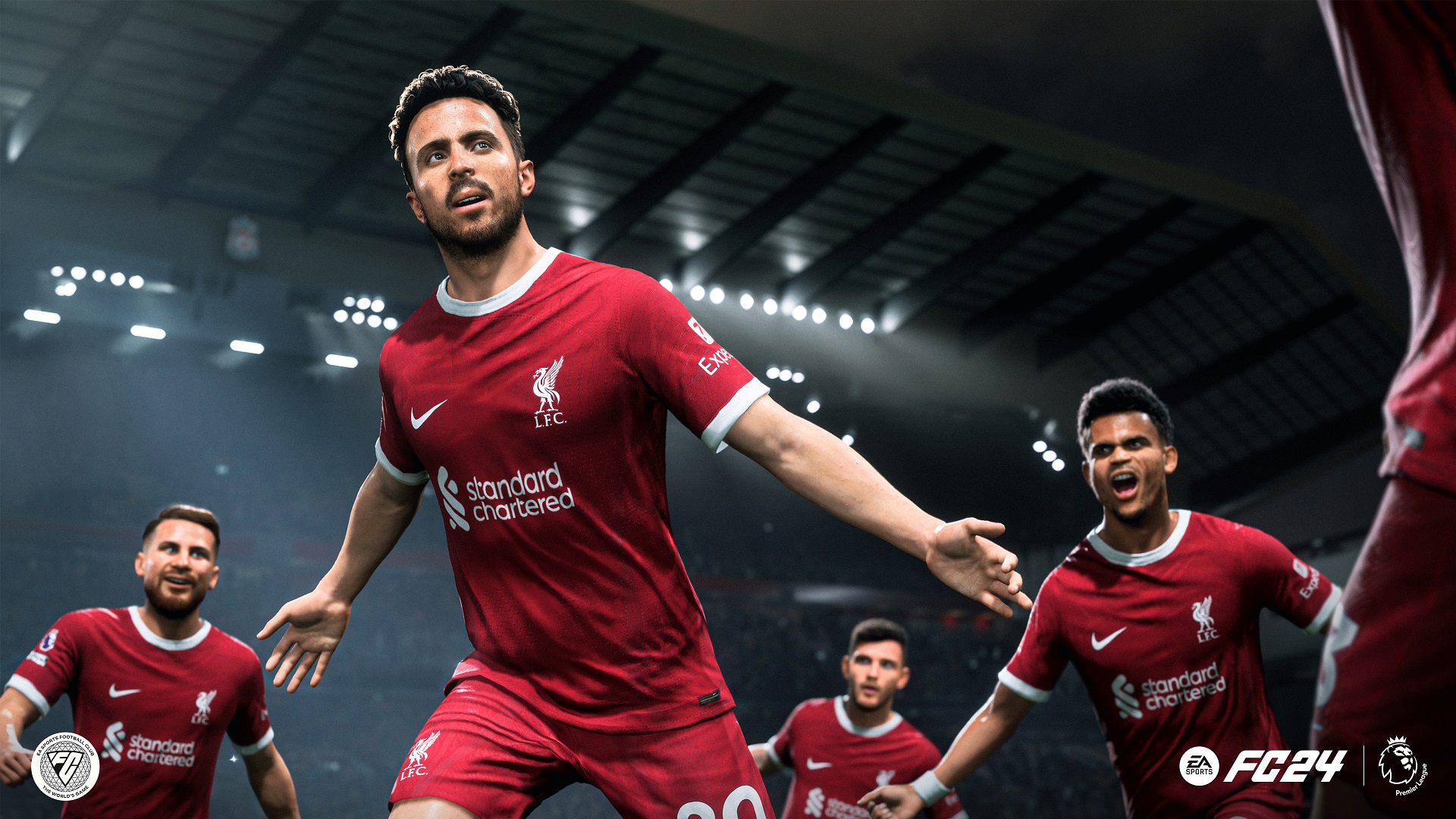 FC 24 has also improved the ball physics, collision system, dribbling mechanics, passing accuracy, shooting power and goalkeeper intelligence, making the game more fluid and dynamic. The game also features new skill moves, tactics, and strategies that allow players to customize their playstyle and adapt to different situations on the field.
Speaking of playstyle, in FC 24 the traits system that was previously available in FIFA 23 has been replaced by PlayStyles and PlayStyles+. These are features that depict real-life player abilities. PlayStyles boost certain player attributes, enhancing gameplay, while PlayStyles+ are upgraded versions for world-class players, offering signature abilities. These features are divided into categories like scoring, passing or defending.
Graphics
Another major difference between FIFA 23 and FC 24 is the graphics, which have been enhanced and upgraded to deliver a more immersive and stunning visual presentation of the game. The visual leap is noticeable as FC 24 boasts player models that are 10 times more anatomically precise than those in FIFA 23. The attention to detail extends to football shirts, which can now stretch and ripple, lending a touch of authenticity to the visuals
The stadiums, crowds, weather effects, pitch conditions and camera angles have also been improved to create a more authentic and atmospheric representation of soccer.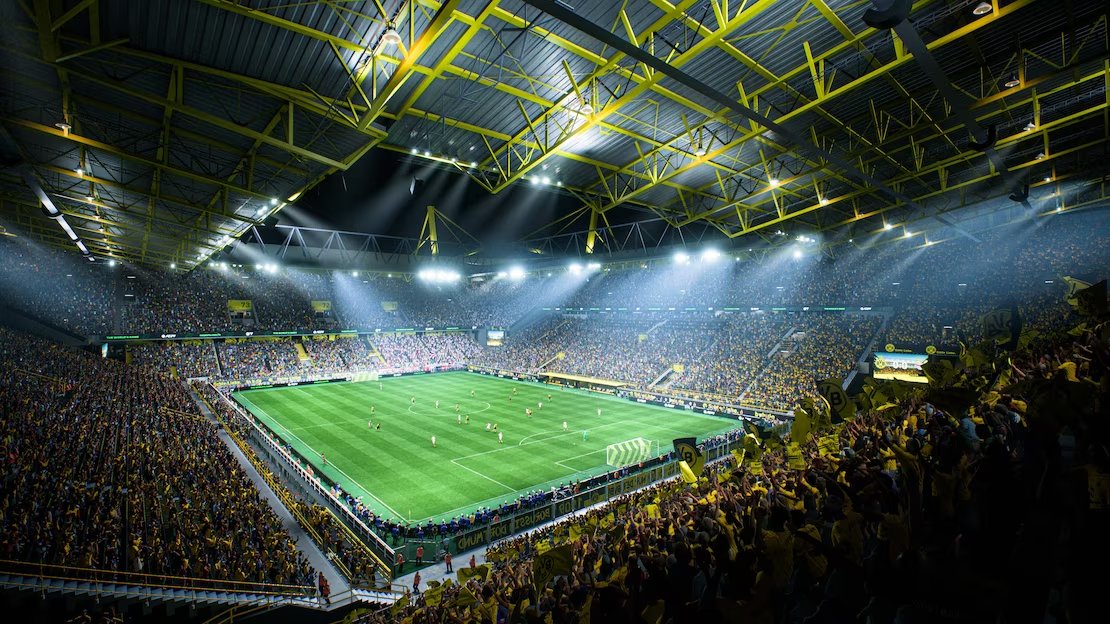 Modes
A groundbreaking feature in FC 24 is the integration of both male and female players within the Ultimate Team mode. This pioneering move paves the way for gamers to create hybrid squads, bridging the gender divide that existed in FIFA 23.
FC 24 emphasizes the club management experience, inviting players to take charge of their favorite teams, scout talent, customize tactics, and develop players in a more immersive Career Mode.
Initially introduced in FIFA 23, crossplay continues in FC 24, allowing players to compete with or against friends across different platforms, especially in Pro Clubs now termed as CLUBS
Features
A massive overhaul of the Frostbite engine in FC 24, coupled with new technologies like Hypermotion V, ensures accurate representation of player movements, boasting 5,000 brand-new animations compared to FIFA 23​​. Moreover, FC 24 secures exclusive rights to the Premier League, La Liga, and the UEFA Champions League, offering an enriched gaming landscape with an authenticity that's yet to be matched​.
FC 24 replaces the World Cup Heroes feature of FIFA 23 with UCL Heroes, introducing a fresh set of rewards for players in Ultimate Team.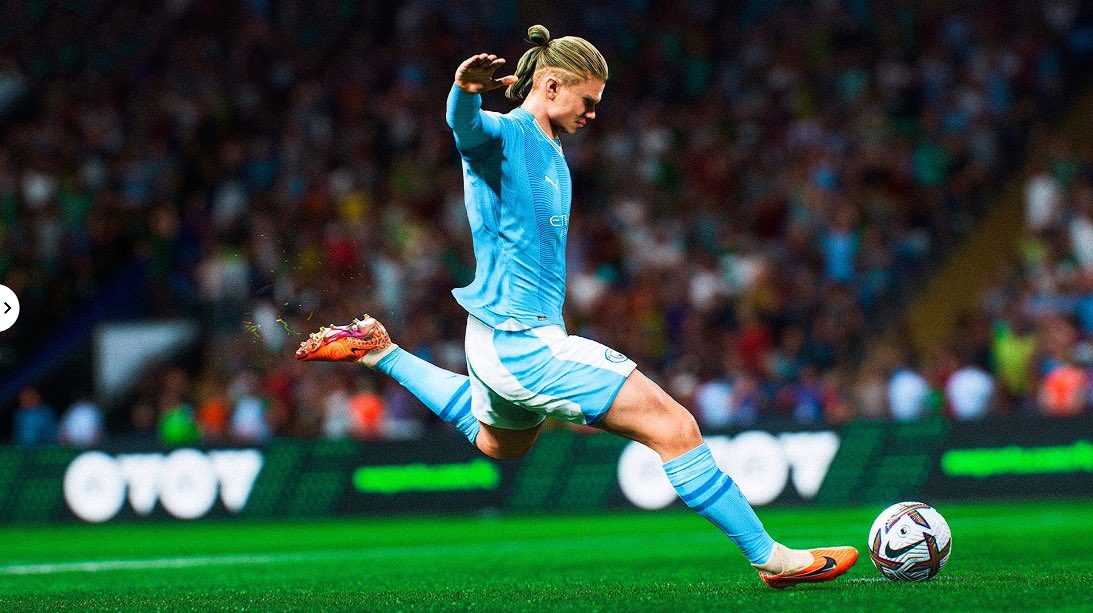 Conclusion
Transitioning from FIFA 23 to FC 24 is like moving from standard to high-definition in the gaming world. The enhancements in gameplay, graphics, modes, and features not only promise a better gaming experience but also a glimpse into the future of football gaming.