We know it's rather soon for FIFA 18 news, but this year the social medias and news outlets leaked a pretty good amount of details regarding the next FIFA title and we roundup it up in this post.
First thing we have on our agenda today is the confirmation of FIFA 18 on the new Nintendo Switch and we even have a sneak peek of it in the release trailer of the console:
Last month, during EA's quarterly financial meeting, CEO Andrew Wilson revealed that "The Journey" will make a return for a second season in FIFA 18:
"We will continue to drive innovation and competition in our EA SPORTS franchises. FIFA 18 will build on the foundation we created with story mode this year, bringing players back to The Journey with Season 2, featuring new characters and new storylines. Our development team in Vancouver is delivering deeply innovative new experiences across this year's game, including in Ultimate Team, and creating the most emotionally immersive and connected FIFA we have ever produced."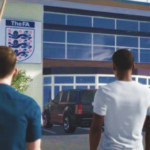 Moving on, former Shaktar Donetsk forward, Alex Teixeira, currently playing for the Chinese Super League side Jiangsu Suning, slipped the following pic on his instagram account with the following message attached translated from portuguese:
"Official presentation for FIFA 18. New team jersey for the 2017 season."
Looks like we may finally get the Chinese Super League in the next FIFA!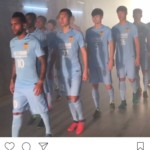 Another league that may appear in FIFA 18 is the Dutch second division, Jupiler League, after announcing via their official twitter channel that they are looking forward to discuss with EA Sports for the league addition the their next FIFA installment.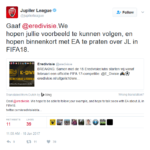 According to Gazzeta.gr, AEK Athens will make its comeback in the FIFA series after a three-years absence following the club's financial issues and relegation to the third greek football division.
After their promotion in the top greek division and participation in this year's european cups, EA Sports agreed a new deal with the club officials and we can expect to see the club in the Rest of the World league of FIFA 18.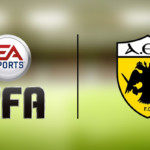 As far as it goes for new face scans, EA Sports already started the work and the first clubs to get scanned for FIFA 18 are Manchester City and Toronto FC as the next instagram posts prove:
These first scan sessions also confirms that Premier League and MLS will get a full re-scan as every year.
Last thing we have for you is the date for the EA Play venue that will showcase the first FIFA 18 trailer and details. So be sure to write down June 10-12 if you don't wanna miss EA's sneak peak on their new releases.
For more details on the event please visit the official EA Play website.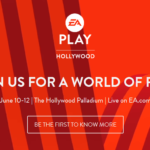 That's all we've managed to gather for our first FIFA 18 news roundup post. As soon as we have more details on the next FIFA game we will let you know via facebook or twitter.