Today is the day for the soccer fans, especially for the true EA SPORTS FIFA SERIES ones. THE DEMO OF FIFA 11 is RELEASED ! This year, it's the first time EA SPORTS brings NEXT-GEN graphics & gameplay to PC!We deserved it, we had been waiting it, and now we get what we dreamt !
***** FIFA 11 PC DEMO Information *****
.:: Teams ::.



CHELSEA
BARCELONA
O.LYON
BAYER LEVERKUSEN
JUVENTUS
REAL MADRID
.:: Stadium ::.



Santiago BERNABUE
.:: Time ::.

Full exhibition match with 3 minutes each way
***** FIFA 11 PC Recommended System  Requirement *****
Processor: Intel Core2Duo @ 2.4Ghz
RAM: 1 GB (2 GB required for Windows Vista / Windows 7)
Video Memory: 256 MB video card or equivalent (must support Shader Model 3.0 or above).
ATI RADEON HD 3870 or better
NVIDIA GEFORCE 8800 GT or better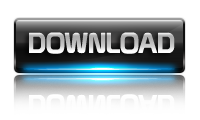 Size: 1.17GB