Are you looking for hidden gems in FIFA 23 Career Mode? Players with immense potential who won't break the bank? Look no further!
While big-name signings and established talents often dominate the headlines, there's an exciting world of undiscovered wonderkids waiting to be explored
In this article, we will explore some of the cheapest and most underrated wonderkids you can sign to bolster your team's future success in FIFA 23 Career Mode.
Enes Sali
Enes Sali is a 16-year-old Romanian footballer who currently plays as an attacking midfielder or a winger. Despite his young age, Enes Sali has already made waves in the football world after he became the youngest European player to appear in an international senior game at 15 years and 264 days representing Romania against Liechtenstein in the 2022 FIFA World Cup qualifiers.
A product of Barcelona's famous "La Masia" academy, Sali joined former Romanian legend Gheorghe Hagi team Farul Constanta in 2018 and recently won the Romanian League with the 'Sailors'.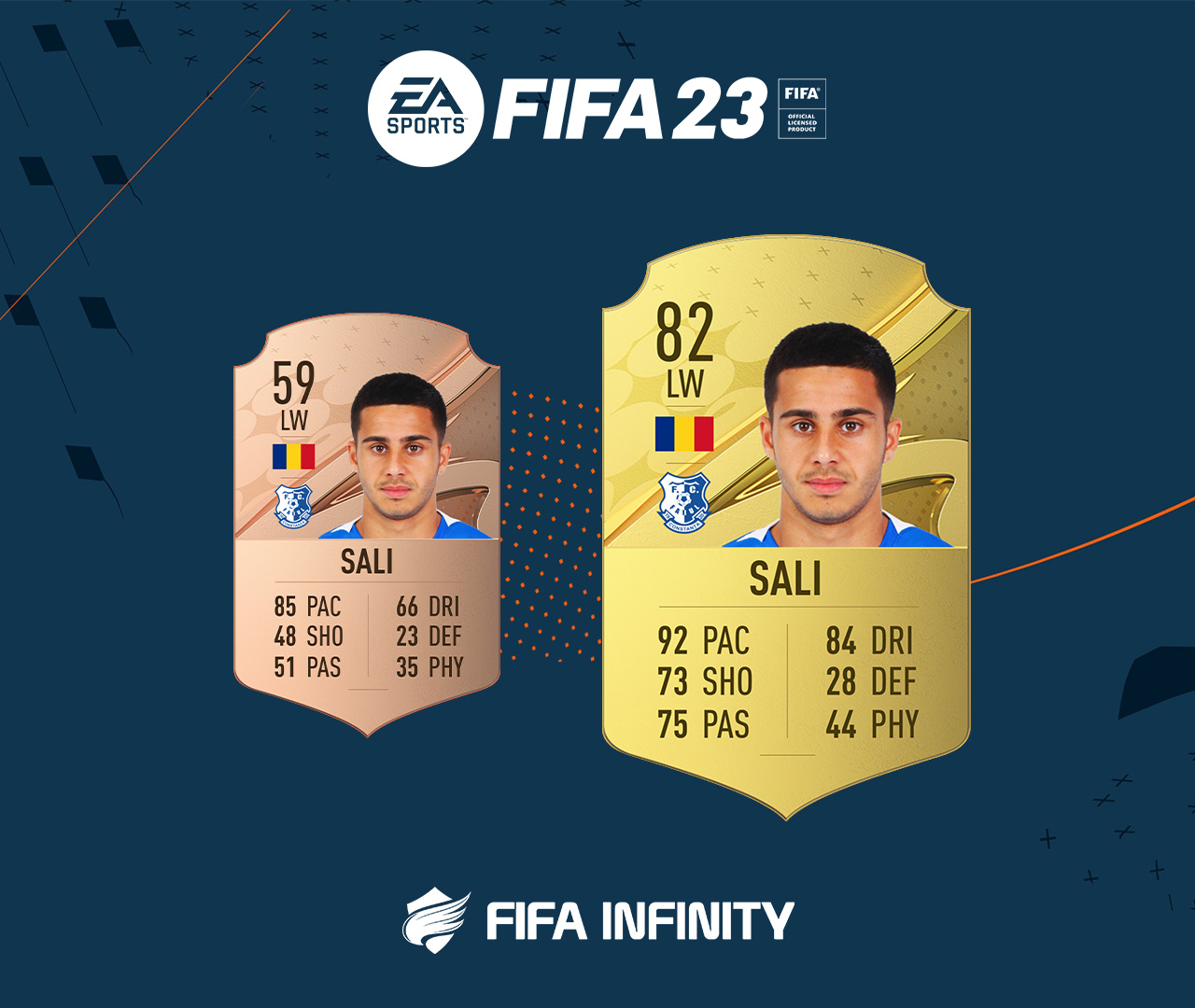 In FIFA 23, the talented teenager has an overall rating (OVR) of 59 and a potential of 82 in Career Mode. With some incredible movement stats and great dribbling, Sali can become a star in any team in FIFA 23 Career Mode. Moreover, he is a fantastic bargain as his in-game market value is just €700K.
Berna
Bernardo Silva Conceição, commonly known as Berna, is an unknown Portuguese wonderkid currently playing for Boavista in Liga Portugal. He predominantly plays as a box-to-box central midfielder and is known for being a left-footed talent.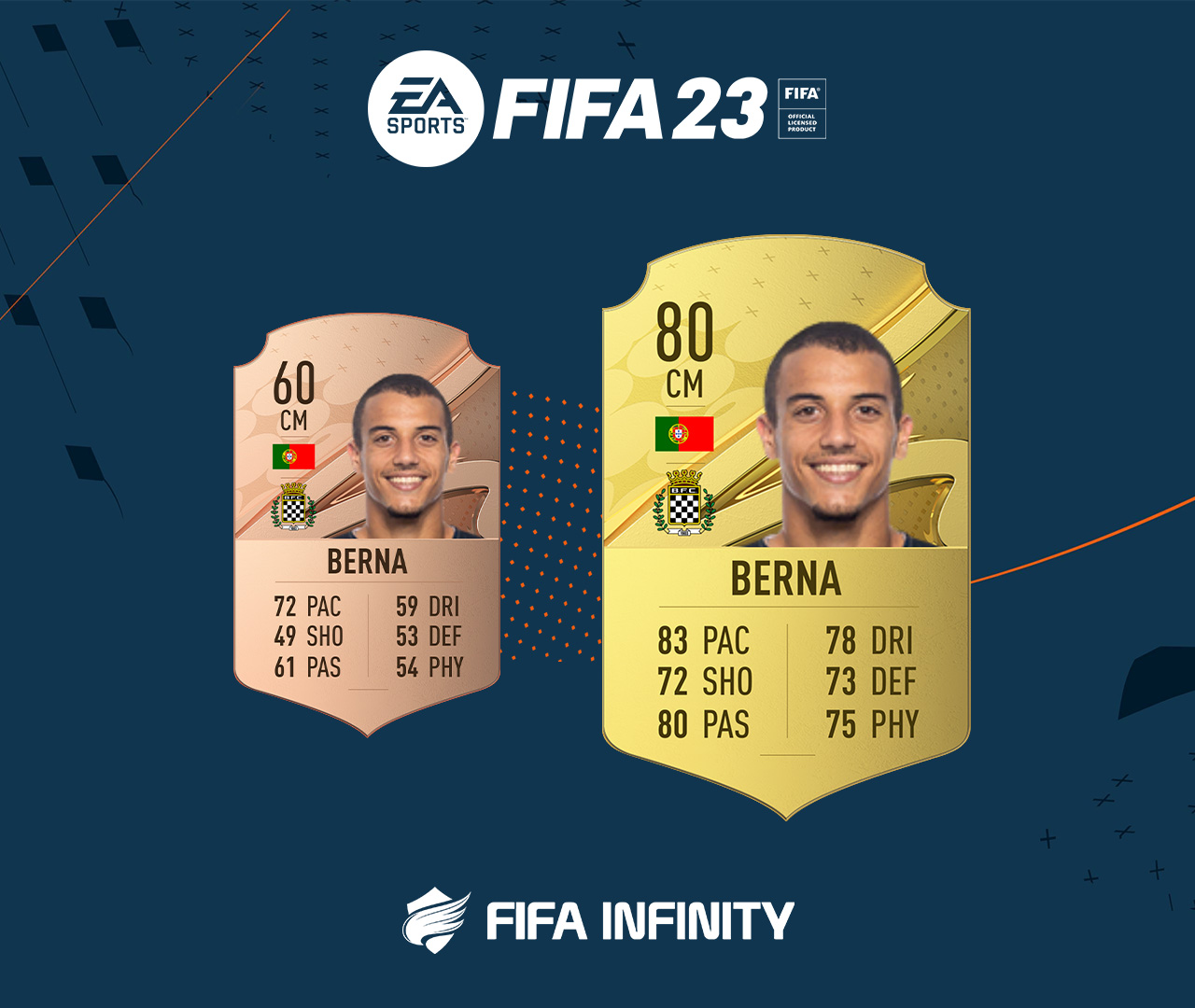 The 18-year-old is one of those obscure talents that have the potential to become a very good player in the future, and EA Sports took note of that. In fact, in FIFA 23 he was awarded a potential of 80 while starting with a 60 OVR. With a market value of €675K, he is a very attractive signing for any manager in Career Mode.
While EA Sports FIFA 23 offers an immersive gaming experience with its stunning graphics and realistic gameplay, some dedicated fans go beyond virtual victories, exploring the depths of game design, player analysis, and strategies.
These passionate individuals might even delve into writing detailed essays on FIFA 23, examining its impact on the sports gaming industry. Just as players turn to essay writing service for academic support, these devoted FIFA enthusiasts may seek professional assistance to refine their thoughts and present well-crafted analyses of the game's mechanics, features, and overall experience.
Joseph N'Duquidi
Joseph N'Duquidi Diazongua Nfingui is an 17-year-old French footballer who primarily plays as a central defensive midfielder for FC Metz. The 185cm / 6'1″ player has played 16 matches for the 'Maroons' this season, contributing to their near promotion to Ligue 1.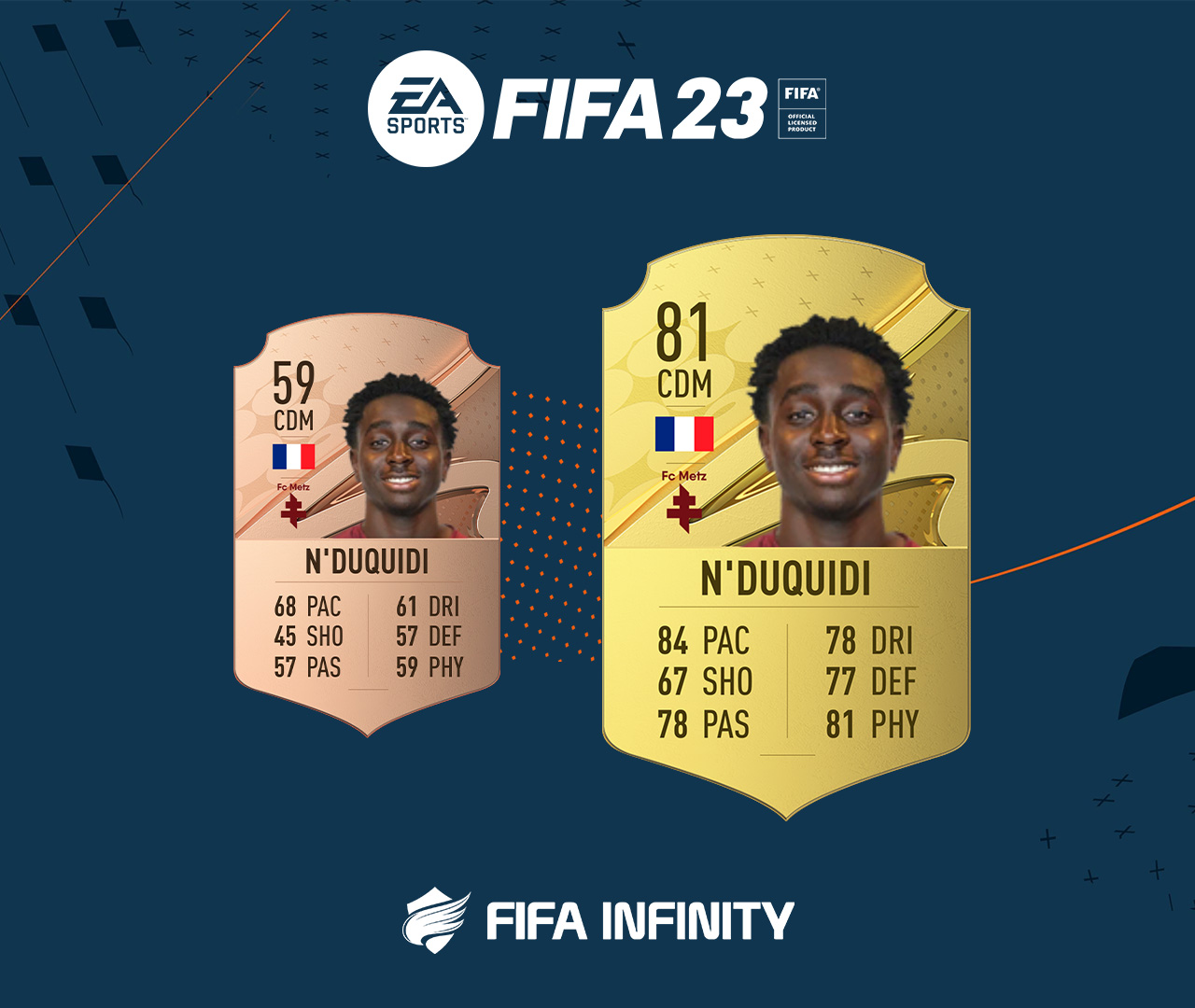 With a fantastic presence in the midfield and great defensive awareness, N'Duquidi is certainly one to keep an eye on. For that matter, in FIFA 23 he is just 59-rated but has a potential set to an amazing 81 OVR! What's even better, is that you can overcome that number thanks to the Dynamic Potential feature in Career Mode.
This hidden gem is valued at €675K in Career Mode, which makes him a massive deal if funds are available.
Lucas Bergvall
The next wonderkid on our today's list is Swedish talent, Lucas Bergvall. The skilled central midfielder is ranked by many as Sweden's most exciting young player with football giants such as Manchester United and Feyenoord already looking to sign him.
Just 16 years of age, Bergvall is currently representing Allsvenskan side Djurgårdens IF, making 12 appearances for them this season and scoring one goal. Standing 186cm / 6'1″, his presence in the midfield is quite noticeable if we take in account his technique, stamina and leadership.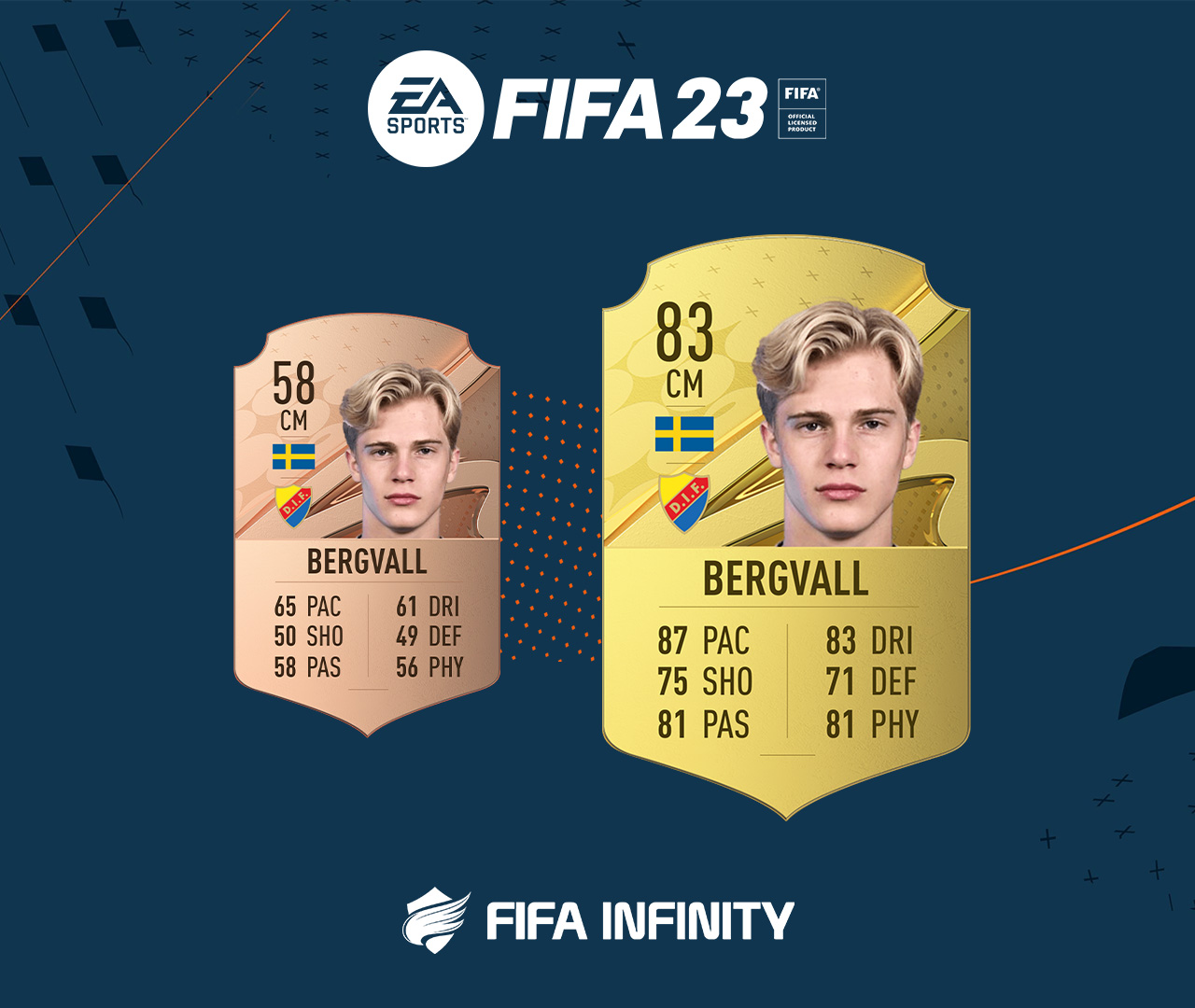 The Scandinavian wonderkid is currently 58-rated in FIFA 23 while he has an amazing potential of 83 in Career Mode. With a market value set at €625K, he is one of the best bargains a manager can sign this year in FIFA.
Leon King
Not many clubs are able to retain their most talented players from early academy years all the way to the professional first team. Leon King however is one of those massive exceptions for Rangers FC. A centre-back who has shown great promise throughout his youth career, Leon King first played for the Scottish club's under-20 side aged just 14.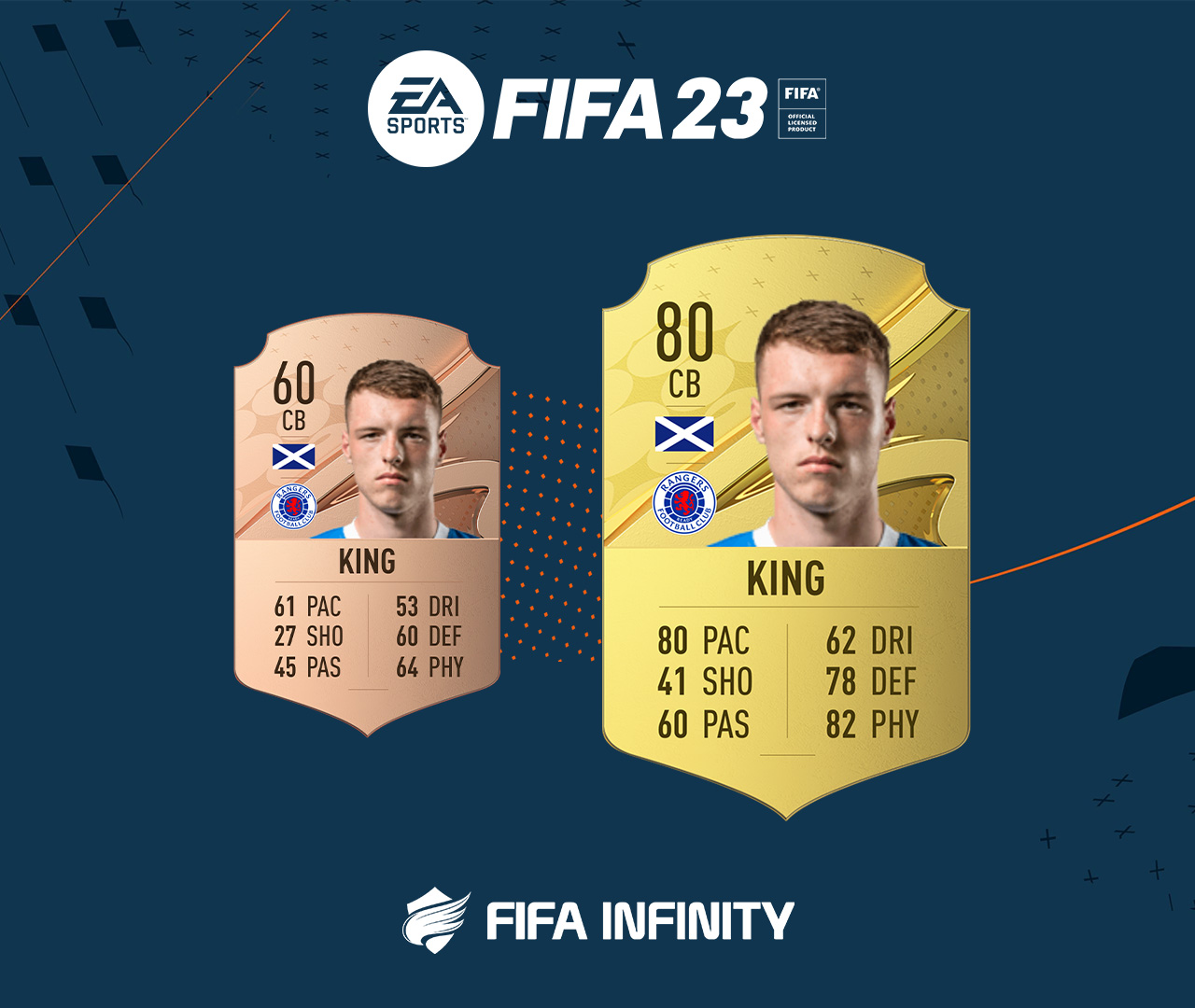 The Rangers youngster, 18, is beginning to make his presence felt at Ibrox managing 21 games for the 'Gers' this season, including six appearances in the Champions League group stages.
The Scotsman boasts a 60 OVR while his potential can reach up to 80 OVR in FIFA 23 Career Mode. The young defender is a must sign for any club that is looking to invest in a great future centre-back as his in-game value is just €650K.
In FIFA 23 Career Mode, success isn't solely dependent on big-budget signings. The thrill of discovering and developing cheap, underrated wonderkids adds a layer of excitement and satisfaction to the gameplay. The players mentioned above represent just a few examples of the hidden gems waiting to be unearthed.
By investing wisely and providing them with opportunities to grow, you can transform these raw talents into superstars, guiding your team to glory. So, go ahead, delve into the world of underrated wonderkids, and write your own success story in FIFA 23 Career Mode.