Some football players never get the attention their talents deserve. Big names like Messi, Mbappe, Ronaldo, Salah and others are known by even casual fans. Some players are still under the radar.
Talents and skills that are also important to casino players in establishments with $5 minimum deposit casino Australia in 2023, are often talked about by small sections of the audience. Instead of another article about the most popular players in the world, we decided to shine the light on these underappreciated footballers that can make an impact on your next FIFA 23 Career Mode save.
Below, we present you with a list of some of the most underrated footballers in the world you may not be familiar with.
Dejan Kulusevski (Tottenham Hotspur) – 22 Years Old
Dejan Kulusevski is a versatile, left-footed attacking midfielder. His greatest strength is the remarkable ability to drive his team up the pitch as he carries the ball forward at an incredible pace. Another of his skillset is his trickery on that ball as he waits for the defenders to react before quickly moving it past them. Opposition defenders are constantly troubled with his ability to sell dummies and feints.
All these qualities make him a creative and goal-scoring threat from the right wing. Kuluveski started playing in his home town, Stockholm at the age of 6 before moving to Atalanta's youth academy at 16. He became a first-team player and made his senior debut in Serie A in January 2019 but went on loan to Parma for a season the following July.
Following his amazing performances with Parma, Juventus came calling in January 2020 and the Swede signed with the Italian giants on a four-and-a-half year deal but remained with the Crusaders for the rest of the season on loan.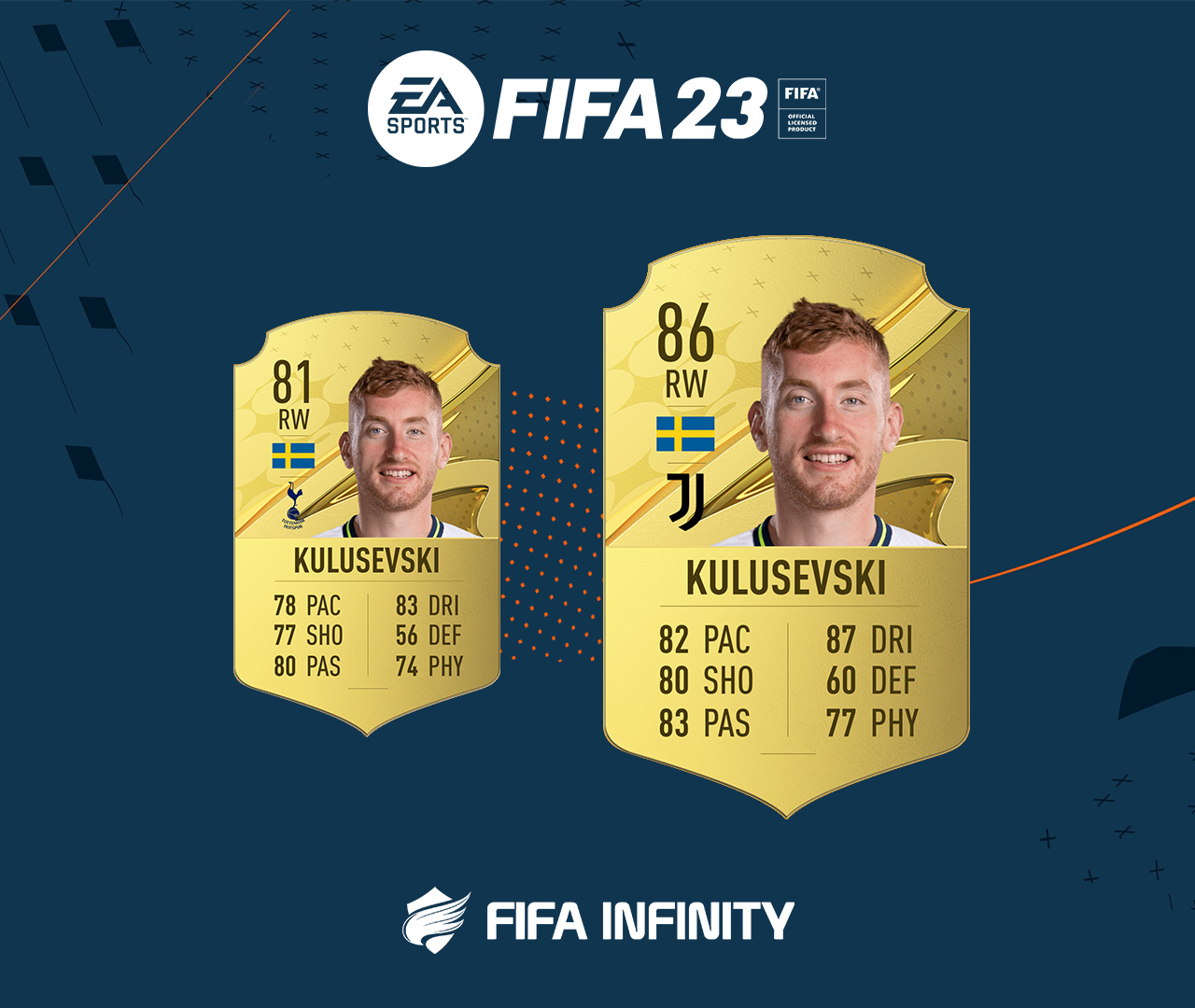 As a regular starter at Parma, he made 39 appearances and managed an impressive 10 goals and 9 assists for the Emilians. In the same season, the young Swede was voted Serie A's 2019/20 Best Young Player.
After struggling for a regular spot at Juventus, he moved to Tottenham in January 2022 and it turned out to be a perfect move that started with a memorable first goal in a win against Manchester City in February 2022.
Kulusevski ended the season with 5 goals and 8 assists in 17 games. Kulusevski's performance helped Spurs secure a solid fourth place in the Premier League and earning them a qualification to the UEFA Champions League. So far this season, Kulusevski has scored 2 goals and made 9 assists.
Anel Ahmedhodžić (Sheffield United) – 23 Years Old
Born in Malmo, Sweden, Ahmedhodžić started his football career in his hometown just like Kulusevki. In January 2016, he moved from Malmo FF to the Nottingham Forest Academy to hone his skills.
On December 30 of that year, at just 17 years of age, he made his professional debut against Newcastle United. He returned to Malmo in 2019 and during his second spell as a Malmo FF player, Ahmedhodžić was loaned to Hobro IK and Bordeaux in 2019 and 2021, respectively.
In the 2022 summer transfer window, the defender moved to Premier League side Sheffield United for an undisclosed fee. His competitive debut came on August 6 against Millwall and his first goal for Sheffield United came on August 17 in a win against Sunderland.
Many Premier League fans consider him one of the best defenders in the league, playing mainly on the right side of a 3 man defense.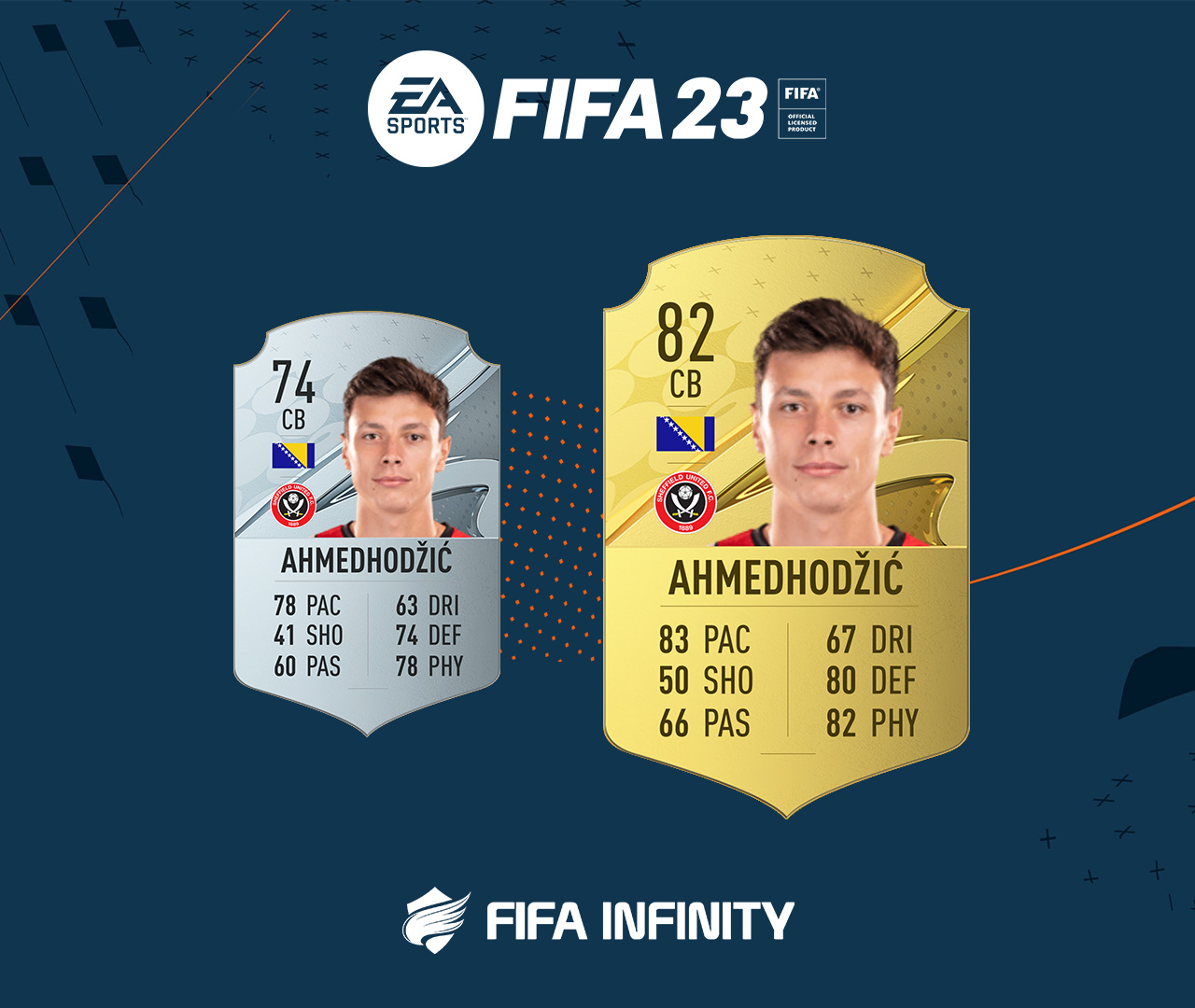 The center-back represented Sweden, his country of birth, at all youth levels. He started his international senior career representing Sweden in a friendly match against Moldova. However, he later requested a change of sports citizenship from FIFA to play for Bosnian national team, which was approved.
Ahmedhodžić has represented Bosnia in 18 matches, scoring his first senior goal in a 2022 FIFA World Cup qualifier game against Ukraine. His experience playing in a back four from Bosnia and back three for his club makes him very flexible and reliable. Also, he should have no problem fitting into a possession-based team due to his ball playing ability.
Youssoufa Moukoko (Borussia Dortmund) – 18 Years Old
Borussia Dortmund's wonderkid, Youssoufa Moukoko became the youngest debutant in the German Bundesliga a day after his 16th birthday, coming on for Erling Haaland.
Less than a month later, he became the youngest goalscorer at 16 years and 28 days after netting against Union Berlin. At national team level, the record-breaking teenager is the youngest German player to play at a FIFA World Cup.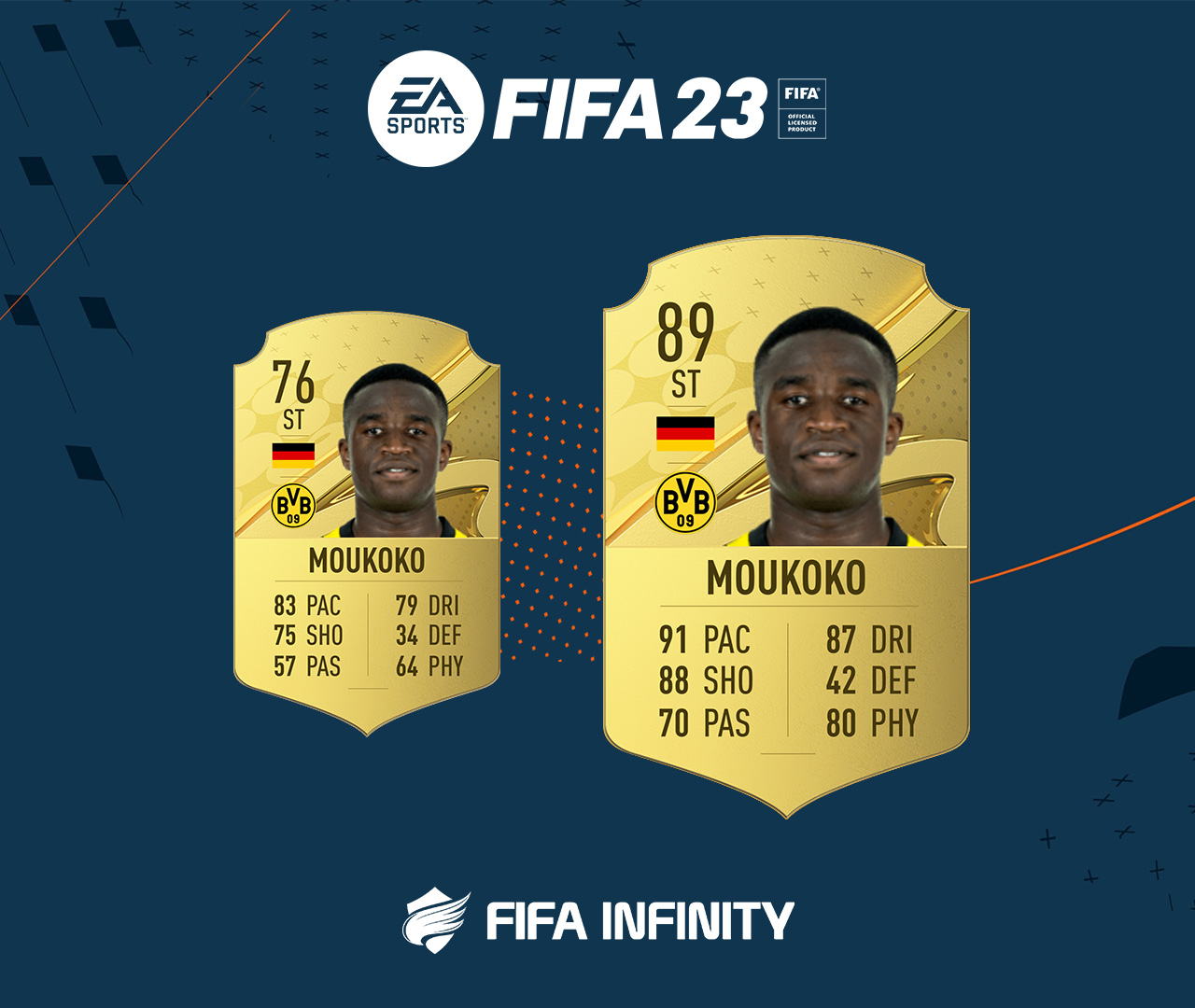 He made his 2022 World Cup debut on November 23 against Japan, three days after turning 18. Moukoko showcased his fantastic goal-scoring ability since his FC St Pauli academy days, netting 23 times in just 13 games for the U15 team of Die Kiezkicker in one season. Soon enough he caught the eyes of Bundesliga giants Borussia Dortmund who signed him in 2016.
He's already producing remarkable figures for Dortmund, both in the Bundesliga and Champions league. The name 'Moukoko' may not be on the lips of football fans in some parts of the world but he's one to look out for.
Naouirou Ahamada (Crystal Palace) – 20 Years Old
The next talent on our list is 20-year old Naouirou Ahamada. The French midfielder started his career at SC Air Bel, a small club in Marseille. In 2018, he made a milestone move to the Juventus youth team where he would later play for their Primavera squad for two seasons.
In the Fall of 2020, VfB Stuttgart signed him on season-long loan with an option to buy him permanently. The option was later triggered and Naouirou Ahamada became a Stuttgart player in 2021.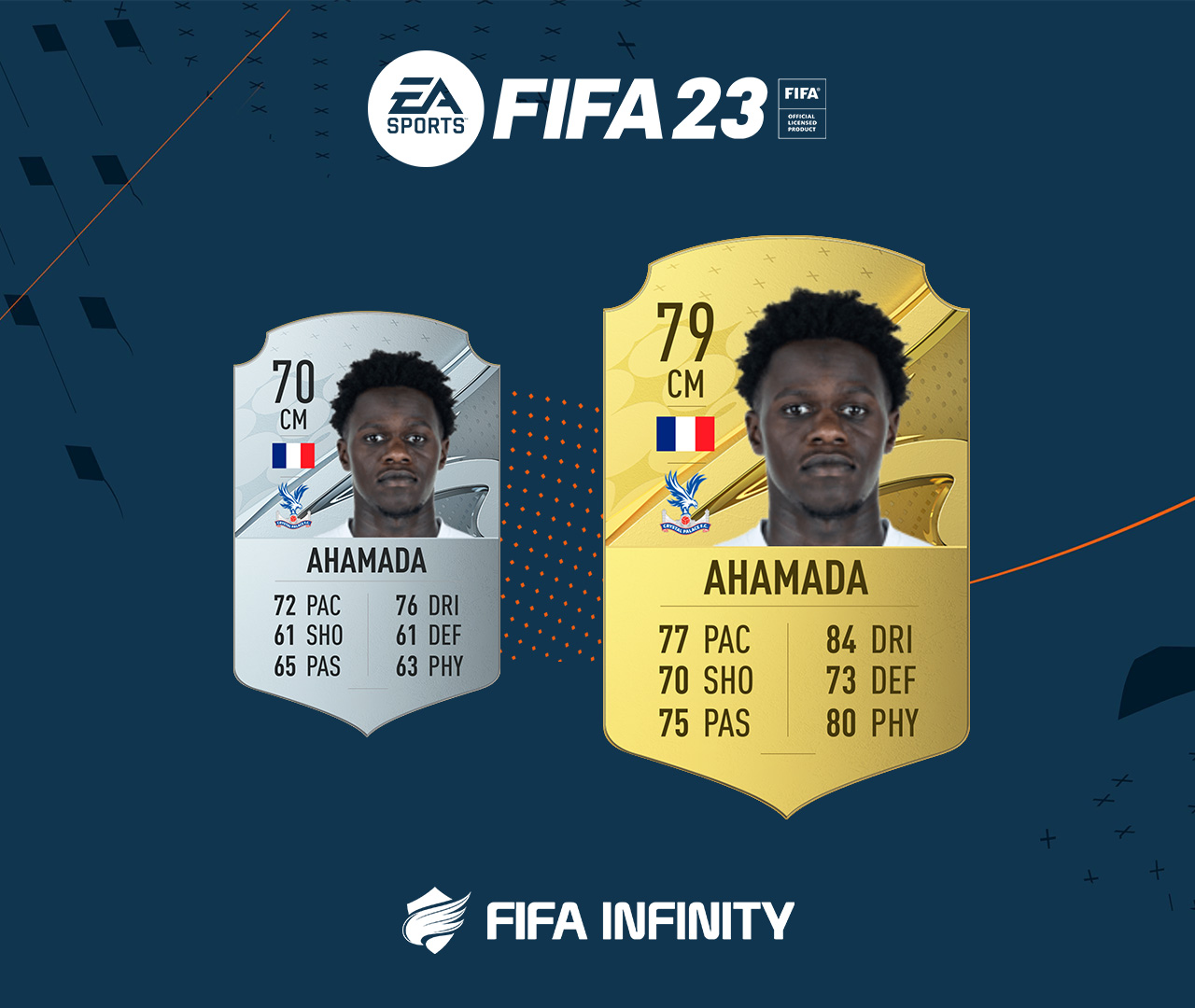 He featured in 19 matches for Die Roten and scored a total of 2 goals. Earlier this year, he signed a three and half year deal with Premier League club, Crystal Palace for £9.7 million. He came on as a substitute for Cheick Doucoure on his debut for the club in a 2-1 away loss to Manchester United.
Ahamada is very good at sliding away from opponents, eliminating and breaking pressures from defenders. Although he displays a careless approach to the ball, struggles to control opponents and is poor in direct duels. Considering he's still young, there is time to iron out the few lapses in his game.
Robert Sanchez (Brighton & Hove Albion) – 25 Years Old
The only goalkeeper on our today's list is Brighton and Hove Albion goalie, Robert Sanchez. Born in Cartagena, Spain, he started his career in the Granotas Academy and featured for 3 local clubs before joining Levante in 2010.
In 2013, Sanchez joined Brighton from La Liga side Levante at the age of 15. It wasn't until June 2015 that the Spaniard was eligible for a professional contract for the club. For the 2018-19 season, Sánchez moved to Forest Green Rovers on loan.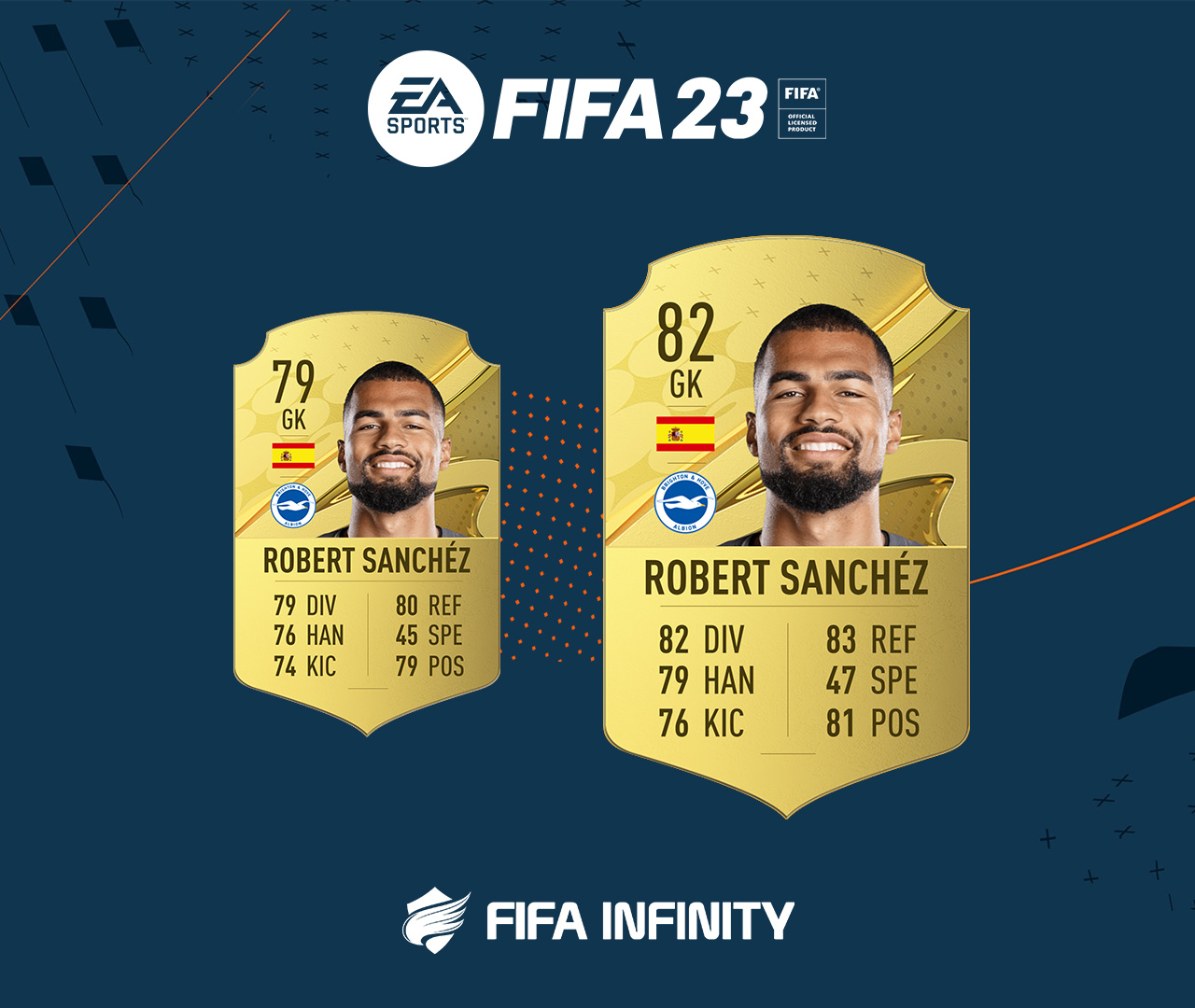 He made 17 appearances in total for the Rovers before Brighton recalled him to cover for Mathew Ryan, who was called up to represent Australia for the Asian Cup.
At Brighton, Sanchez claimed the number-one spot after debuting in November 2020 at age 22. So far in the 2022/2023 season, Sanchez has featured prominently in most EPL games, playing in 22 of the 26 matches. Last season, he bagged 11 clean sheets in all 37 Premier League appearances.
Sanchez is ever present this season as Brighton looks to finish on a European Cup qualification spot. The 25-year-old is a bold and energetic goalkeeper, who is especially great at stepping off his line to quell danger, claim crosses and high balls. However, he sometimes loses his focus and has concentration issues.
Matías Arezo (Peñarol) – 20 Years Old
Douglas Matías Arezo Martínez is a product of River Plate Montevideo academy. The striker's first senior professional game came in July 2019 and his first professional goal came soon after in a 2 – 1 win over Juventud at 17 years.
The Uruguayan joined Granada on a four-and-a-half contract on 31 January 2022. Currently, Arezo is on loan at Penarol till the end of the year. South American fans rate him for his goal-scoring ability and also has a 100% penalty conversion rate, scoring 8 out of 8 penalties during his career.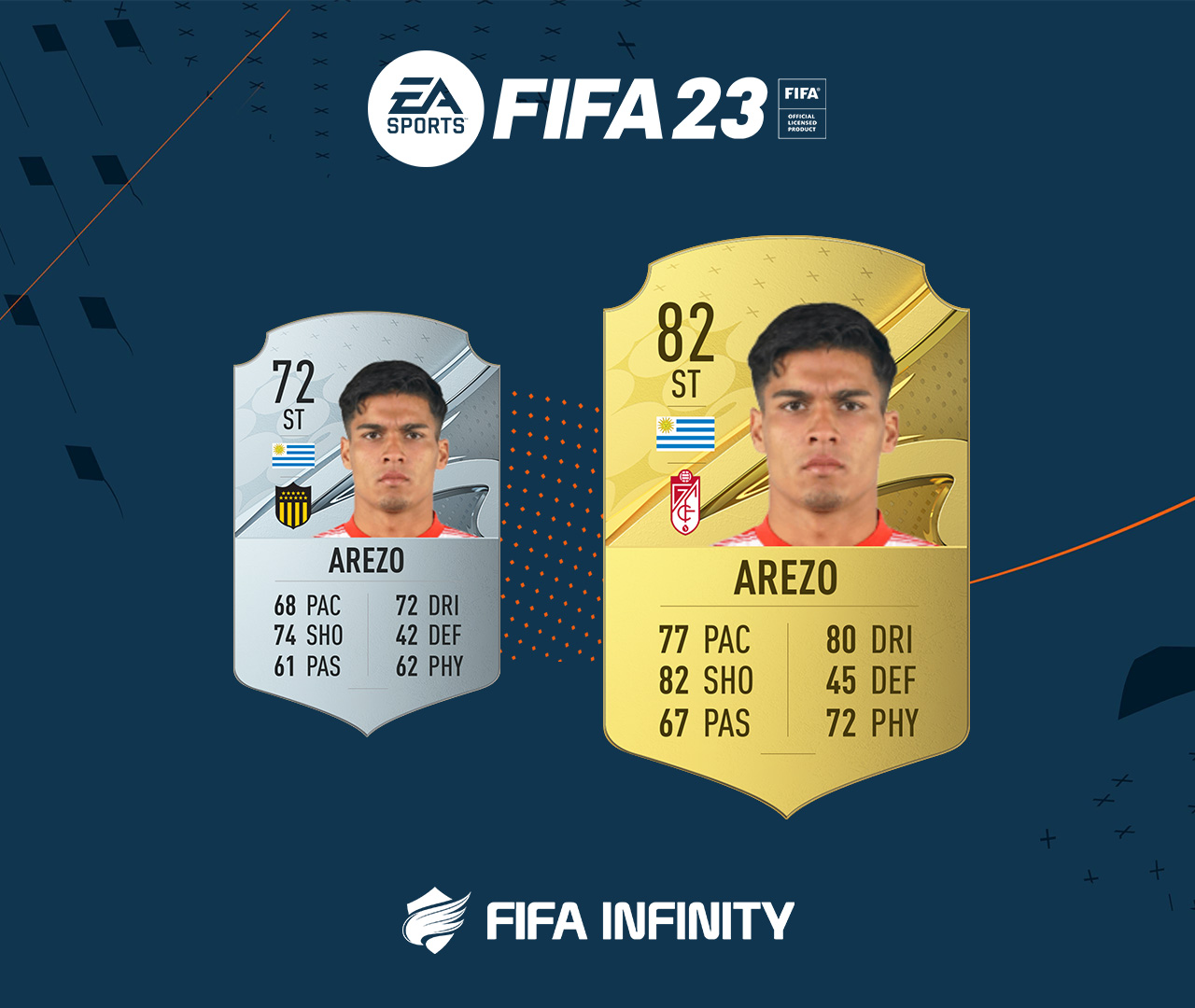 For the past two years, he has accumulated 108 appearances, scoring 44 goals. He is pretty much an exciting prospect and many believe he will become a regular goalscorer in a top European league in the future.
His only issue may be his pace, one of the attributes needed to conquer the top European leagues.
Micky Van De Ven (VfL Wolfsburg) – 21 Years Old
Like most footballers, Micky Van De Ven started his playing career at a local club, WSV 90, in his home town. In 2013, he joined Volendam and played youth football until 2019.
He made 19 senior appearances for the club in the 2019/2020 season before moving to Germany in 2021 to play for VfL Wolfsburg. So far, the 1.93 m (6ft 4 tall) defender has made 30 appearances and scored one goal for the Bundesliga side.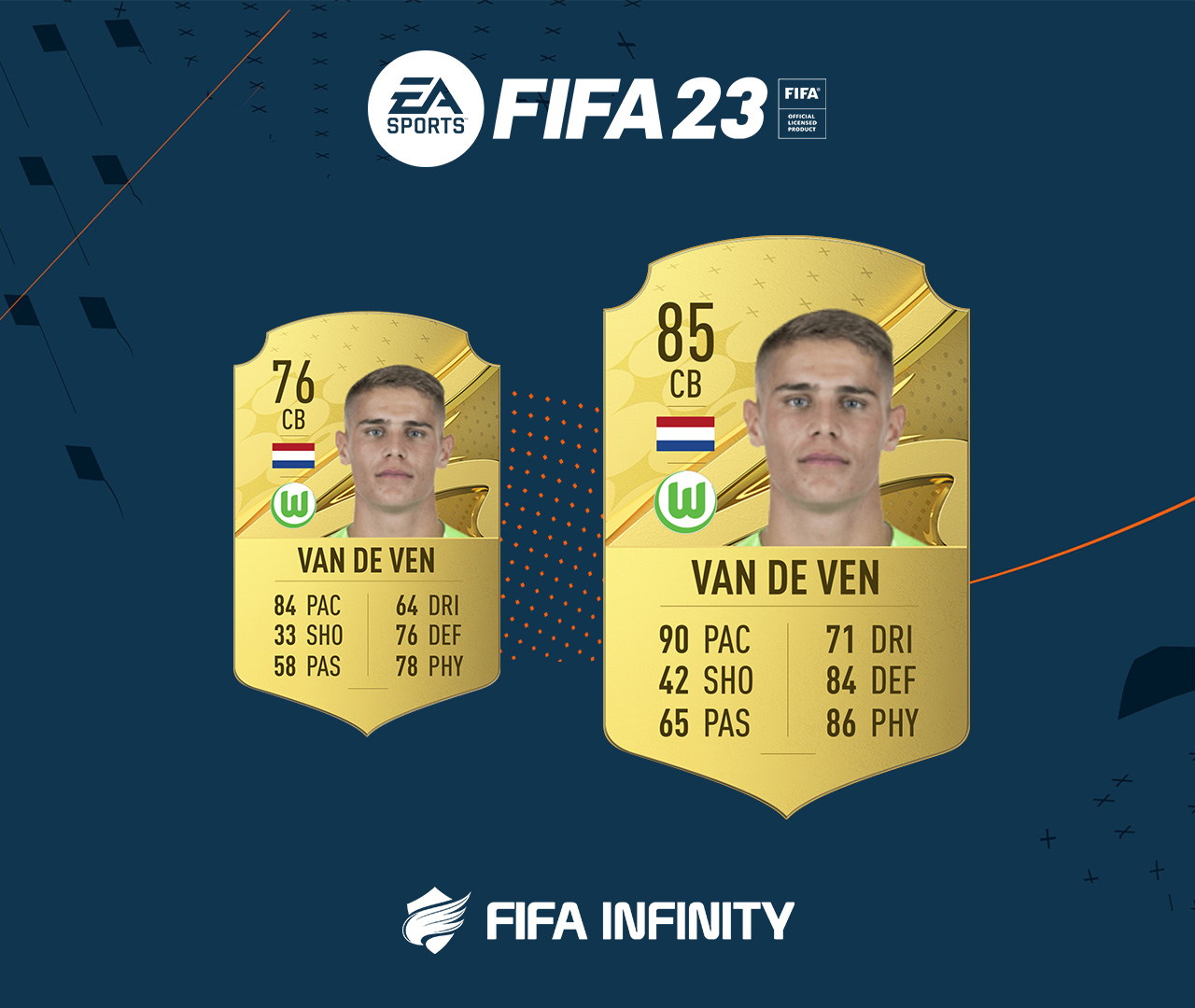 Though his senior international career is yet to kick off, many believe that will happen eventually. Considering how star-studded De Oranje's squad is, the defender will need to bide his time.
Overall, Micky Van De Ven is notably good on the ball and dribbling for a defender. He also has a great sense of anticipation, which helps him make a lot of blocks rather than diving into a tackle.
Armel Bella-Kotchap (Southampton) – 21 Years Old
Some of you may already recognize this player due to his wonderkid status in the previous FIFA Career Mode editions. Born in Paris, Armel Bella-Kotchap represents Germany at internationl level.
The center-back is undoubtedly one of the most promising young defenders in the world. The German defender confessed to tailoring his game to Virgil Van Dijk's. His football career starts at a very young age after joining the Rot Weiss Ahlen football academy.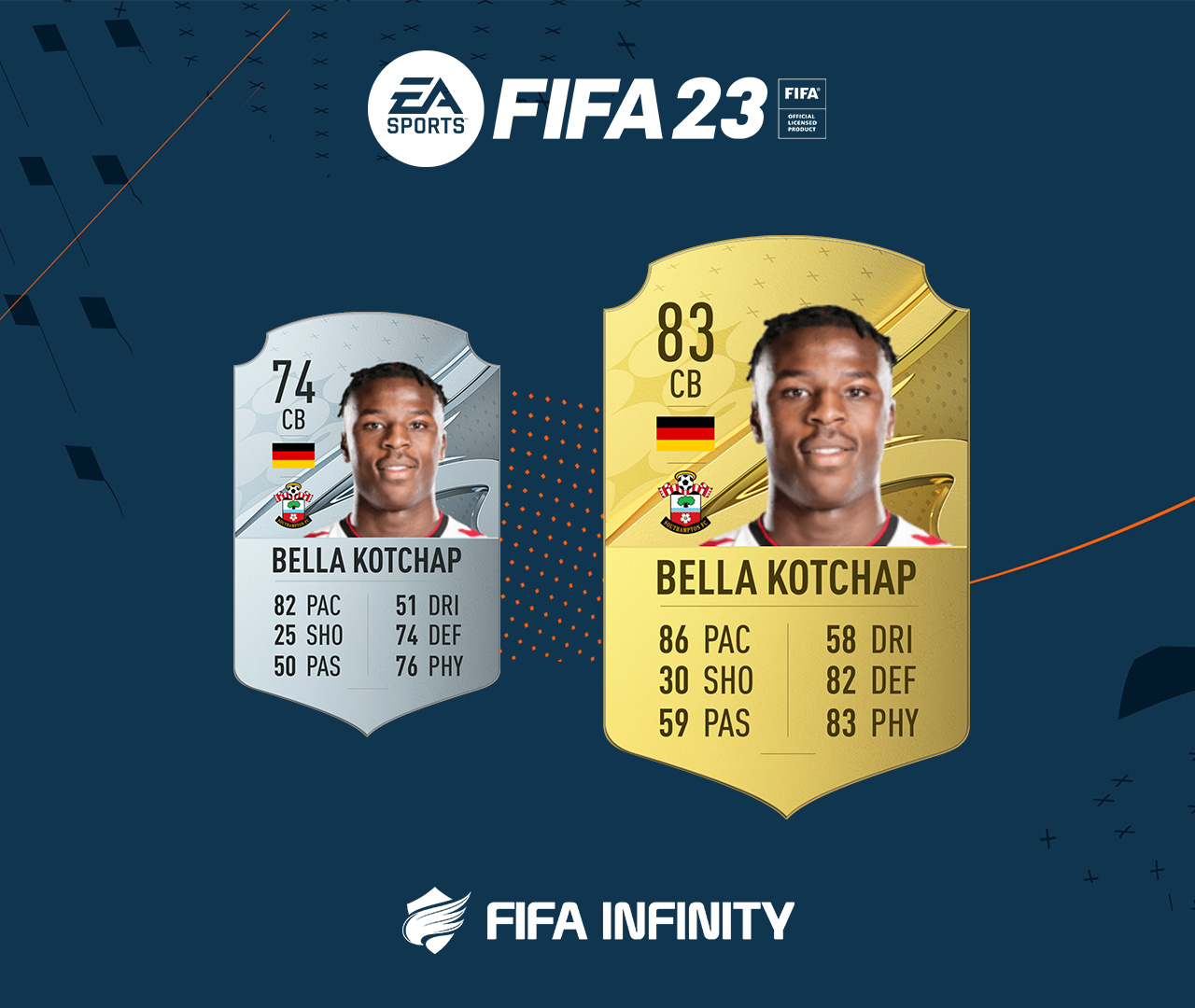 In the following years he passed through a few German youth academies before signing with VfL Bochum in the summer of 2017 at 15 years of age. On 21 June 2022, Bella-Kotchap joined Premier League side Southampton after amassing over 66 appearances and scoring one goal in two seasons for the German club.
He wasted no time establishing himself as a first-team player at the English club. A shoulder injury sustained during a 1-1 draw with West Ham in October, however, halted his progress.
The 1.90 m (6'3" tall) center-back possesses balance, stamina, power, and speed with good aerial ability. He's also equipped with a great recovering ability that helps him recover the ball quickly from his adversaries.
Mathys Tel (Bayern Munich) – 17 Years Old
Mathys Tel is a promising footballer playing as a forward for Bayern Munich. Born in Sarcelles, a Paris suburb, he played for a number of local clubs during his youth career.
In 2020, he signed for Rennes and made very rapid progress at the club. At just 16 years and 110 days, he became the youngest player to ever kick the ball for Rennes in August 2021 in the final five minutes of a 1-1 draw against Brest. Real Madrid superstar Eduardo Camavinga previously held this record.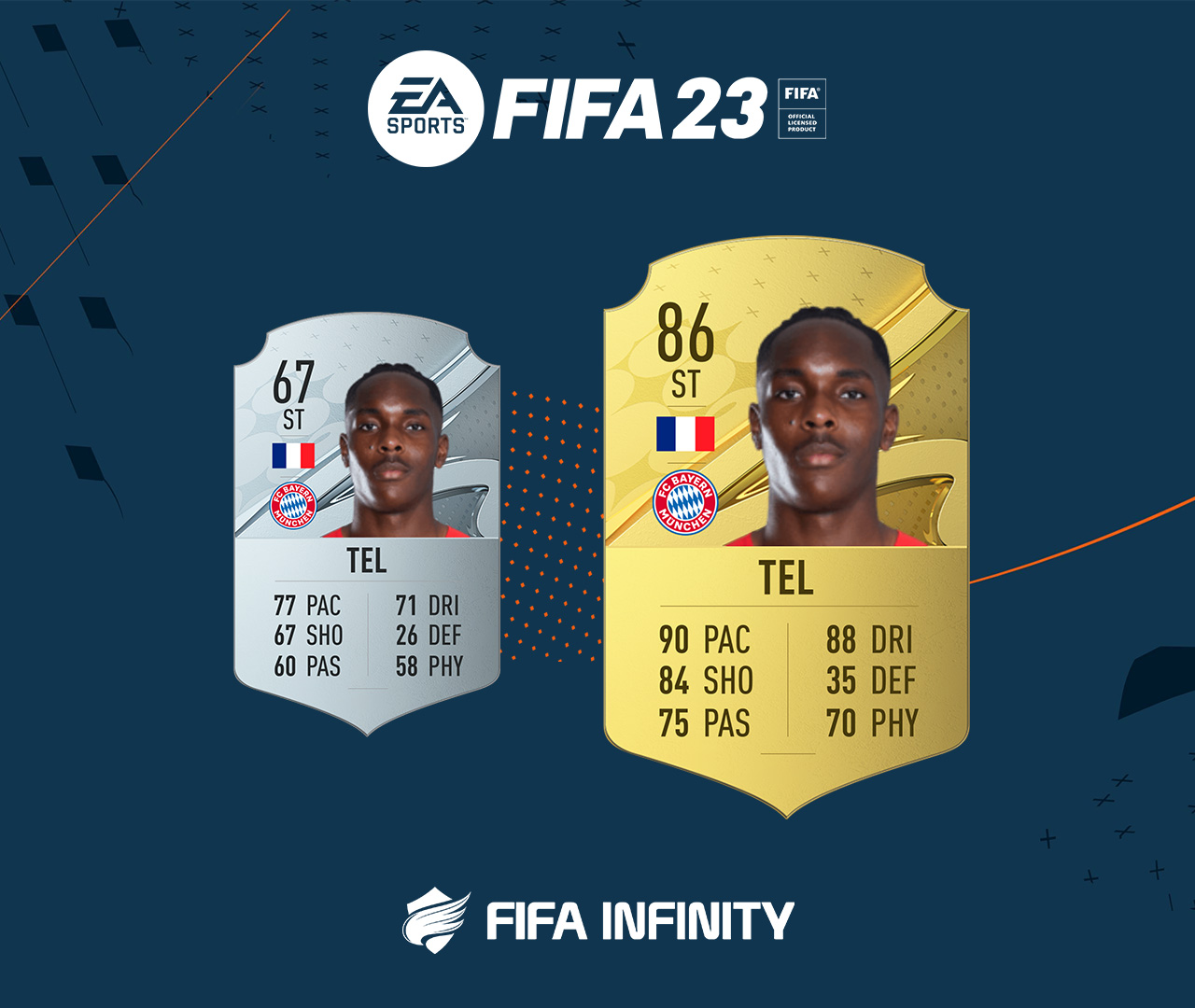 The following year, the French teenager signed a 5-year deal with Bundesliga champions Bayern Munich. Shortly after his debut for the Germans, he went to become the youngest goalscorer for the club at just 17 years and 126 days old.
Overall, Tel is a versatile forward with fascinating potential. Although still young with enough time to fully develop his full potential, he possesses all the tools to become an elite forward.
Conclusion
Across the world, football is the most popular ball game in terms of audience size. Yet not all players get the recognition they deserve. We hope this list shines some lights on a few of them you don't know.
Bettors can improve their odds of winning by backing these players to score, assist or perform specific actions. If you prefer to play casino games, try the $5 minimum deposit casino Australia in 2023 for a fun and rewarding gaming session.