The fourth update of FIFA 22 was released on all platforms last week, including PC and consoles bringing with it a host of changes and fixes across virtually every game mode. You can take a look at all the changes and fixes Title Update #4 brought to the game here, including a range of fixes the Career Mode Community having been longing for months now e.g. Youth Academy skinny arms and no kit names and numbers among others.
Today, however, the focus is on player recommendations emanating from the latest FIFA 22 Title and Squad Updates. Thanks to FIFA 22's Title Update #4 and Squad Updates, FIFA fan's favourite Mode, Career Mode has seen a host of new Wonderkids and real-in game player faces added.
Here's a host of recommended newly added real face players and newly added gems to keep an eye out for in FIFA 22 Career Mode:
1. MATTY CASH
Overall: 78
Potential: 83
Positions: RB/RWB
Value: £20M
Real in-game Face? YES
Club: Aston Villa
Country: Poland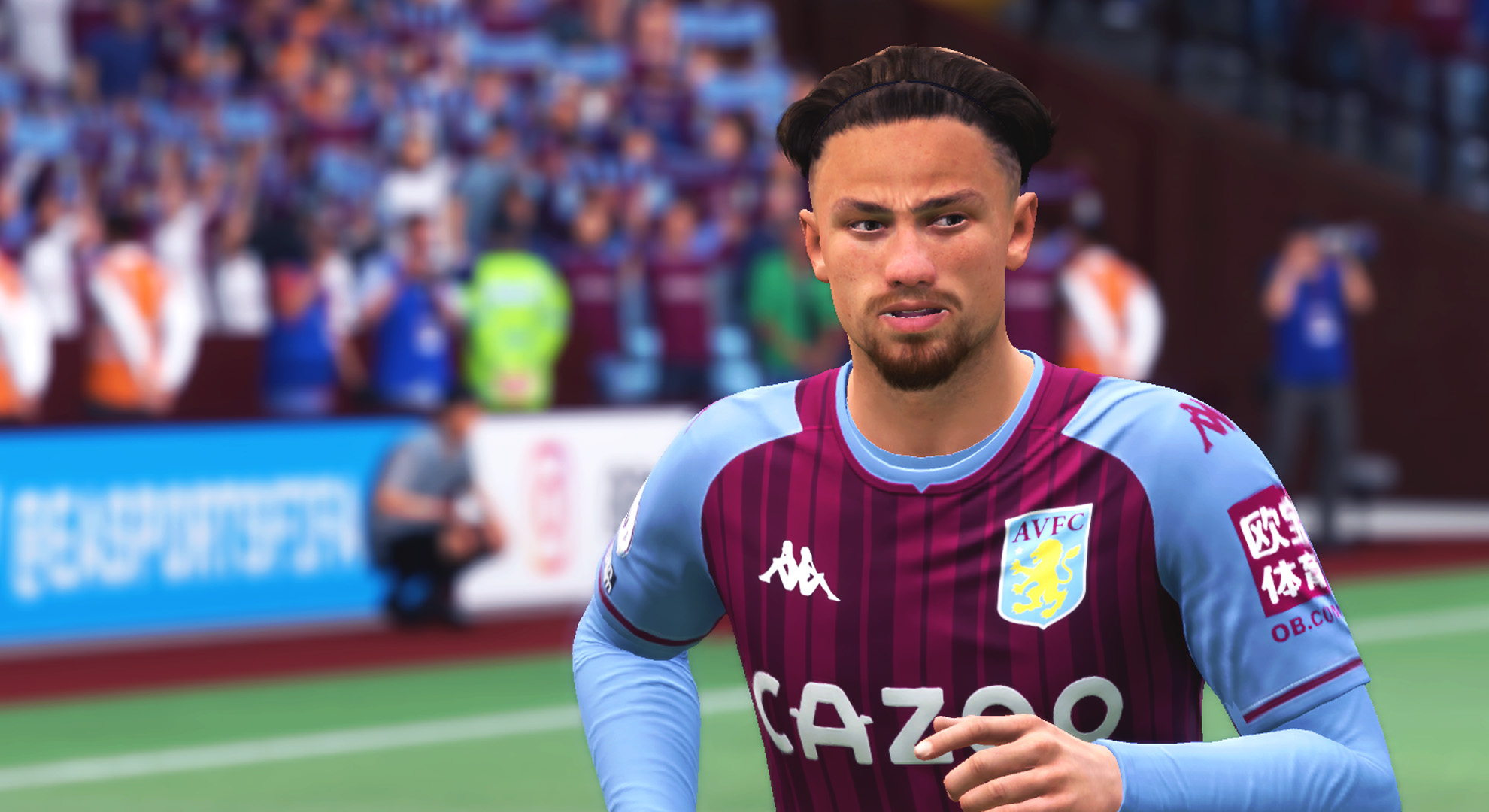 Thanks to Title Update #4, Matty Cash has had his real life likeliness added in FIFA 22, which makes him a perfect choice for anyone looking for a full back who ticks all the right boxes in Career Mode. Cash is the textbook definition of a "flying fullback", his high/high work rates together with 3* weak foot and 3* skill moves fueled by 87 Stamina, 83 Sprint Speed, 86 Agility, 78 Crossing, 80 Jumping, 76 Stand Tackle and 75 defensive awareness makes him a well-balanced full back for both attack and defence. Given his history playing further up the pitch, Cash brings a real attacking threat alongside a feeling of defensive solidity.
Unsurprisingly, Cash is still a raw defender and is sometimes caught out at the back, but at 23, he still has plenty of time to grow. He has some defensive deficiencies which will need to be stamped out if he is to play at a higher level. Nevertheless, Cash has proven in real life that he has all of the DNA of a modern, attacking fullback.
2. MIKE MAIGNAN
Overall: 85
Potential: 89
Position: GK
Value: £63M
Real in-game Face? YES
Club: AC Milan
Country: France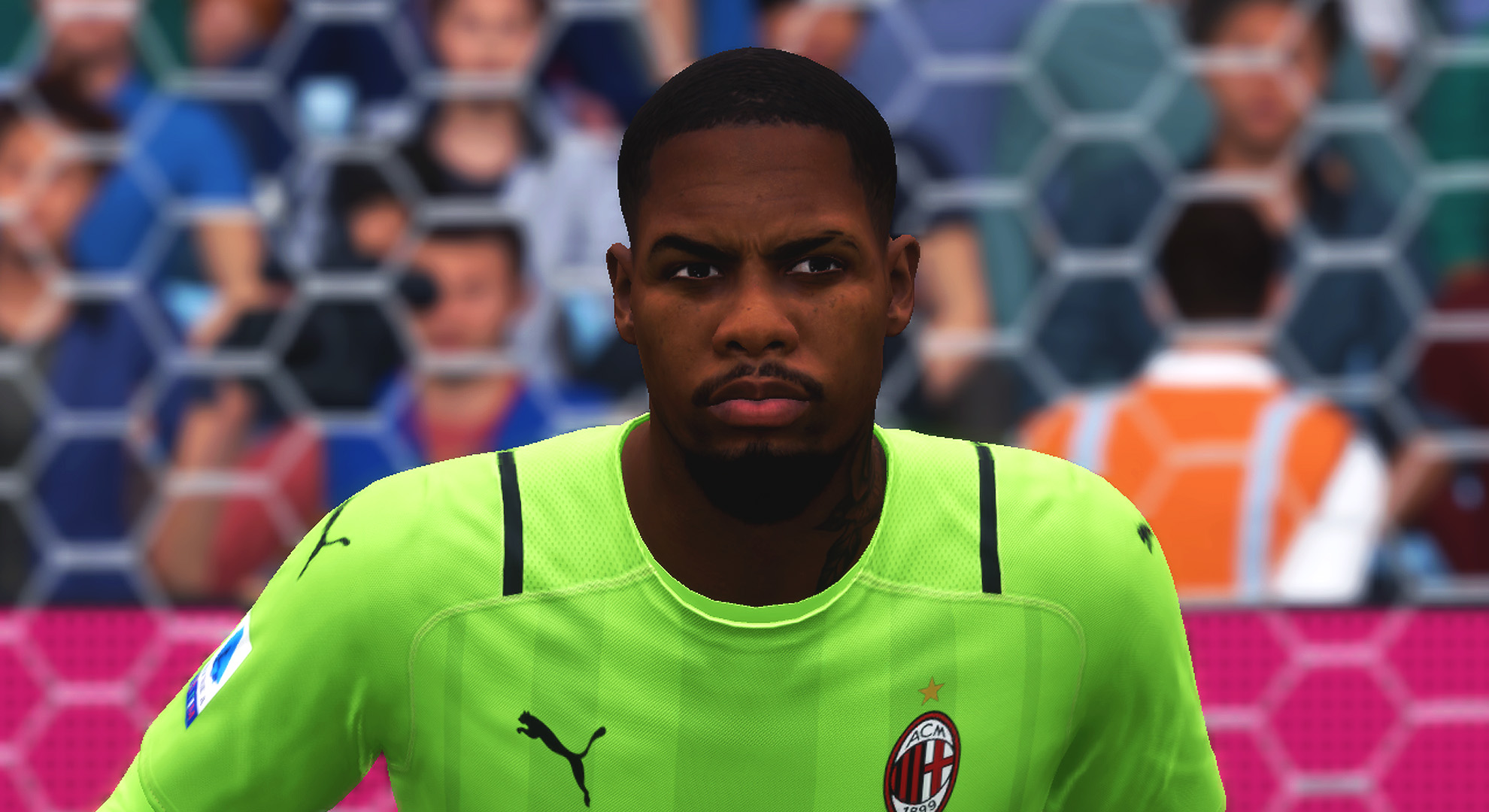 The most important job of a goalkeeper is to stop the opposition players' shots entering his goal. The ability to do this on a consistent basis is indicative of a solid shot-stopper and Maignan is certainly one of the best in this regard. The 25-year-old joined Milan as French champion after helping Lille to their first Ligue 1 title in a decade and can deliver same goods for your side. Standing at 191cm tall and weighing 89kg, the Rossoneri's keeper is powerfully built and possesses all the key qualities a top goalkeeper must have in his locker in FIFA 22 Career Mode.
Top-class reflexes 88, including saving shots from distance and close range, good positional sense 84, sweeping and cross stopping ability, as well as good anticipation when coming off his line and goalkeeper kicking 85, are Maignan's best goalkeeping strengths in FIFA 22.
The biggest challenge with quality is that it comes at a high price. Maignan is valued at £63 Million at the beginning of Career Mode. This means, it is expensive for most mid to low budget clubs to get his signature. He is also unavailable to buy in the first season as he has recently joined AC Milan, unless you are of course playing on Loose Negotiation settings.
3. JACOB RAMSEY
Overall: 71
Potential: 85
Positions: CM/CAM
Value: £4.5M
Real in-game Face? YES
Club: Aston Villa
Country: England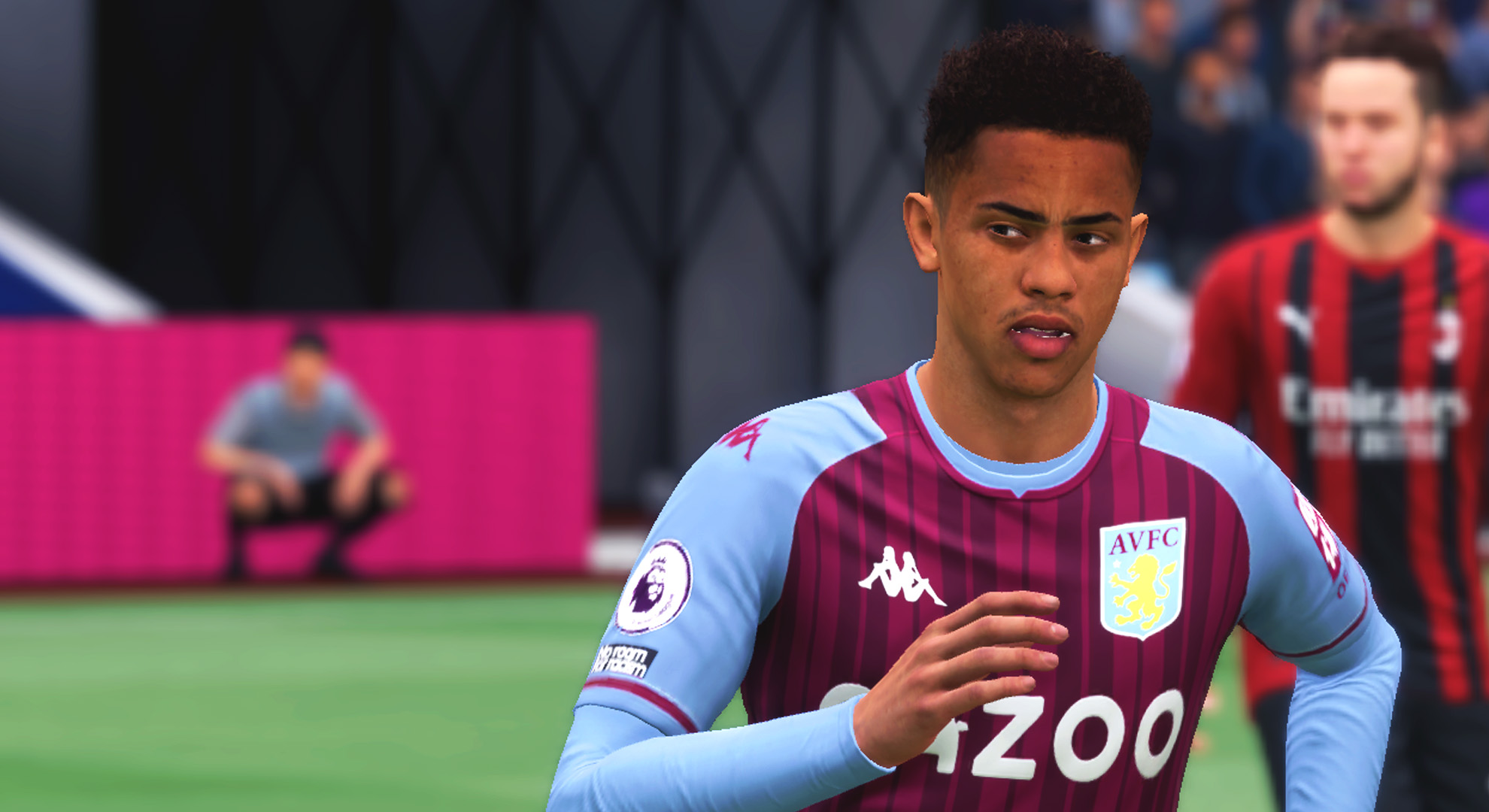 As a football fan, there's nothing quite as satisfying as seeing one of your club's homegrown youngsters flourishing in the first team. Aston Villa fans know this feeling all too well, having watched Jack Grealish develop into one of the best players in England and it seems the next top prospect off of the 'Villans' production line is already finding his feet in the Premier League.
The 20 year old Jacob Ramsey looks to be solidifying his place in the Aston Villa midfield and it is no surprise given the development he has shown. In 19 appearances this season, he is averaging, 1.05 shots, 0.61 created chances, 1.05 crosses and 1.61 tackles per 90 minutes in all competitions. He has yet to show consistency; however, he is certainly worth keeping an eye on.
His prospect credentials haven't gone unnoticed as he is rewarded with 85 potential in FIFA 22 Career Mode. If you are therefore looking for a cheap playmaker with high/med workrates, 3* skill mMoves and 3* weak foot playmaker and decent stats across the board, 76 passing, 75 dribbling, 74 long passing, 74 ball control, 72 stamina, 71 vision and acceleration, then Jacob is sure to not disappoint.
4. Jota (JOÃO PEDRO NEVES FILIPE)

Overall: 74
Potential: 84
Positions: LW
Value: £ 9.5M
Real in-game Face? YES
Club: Celtic (On Loan from Benfica)
Country: Portugal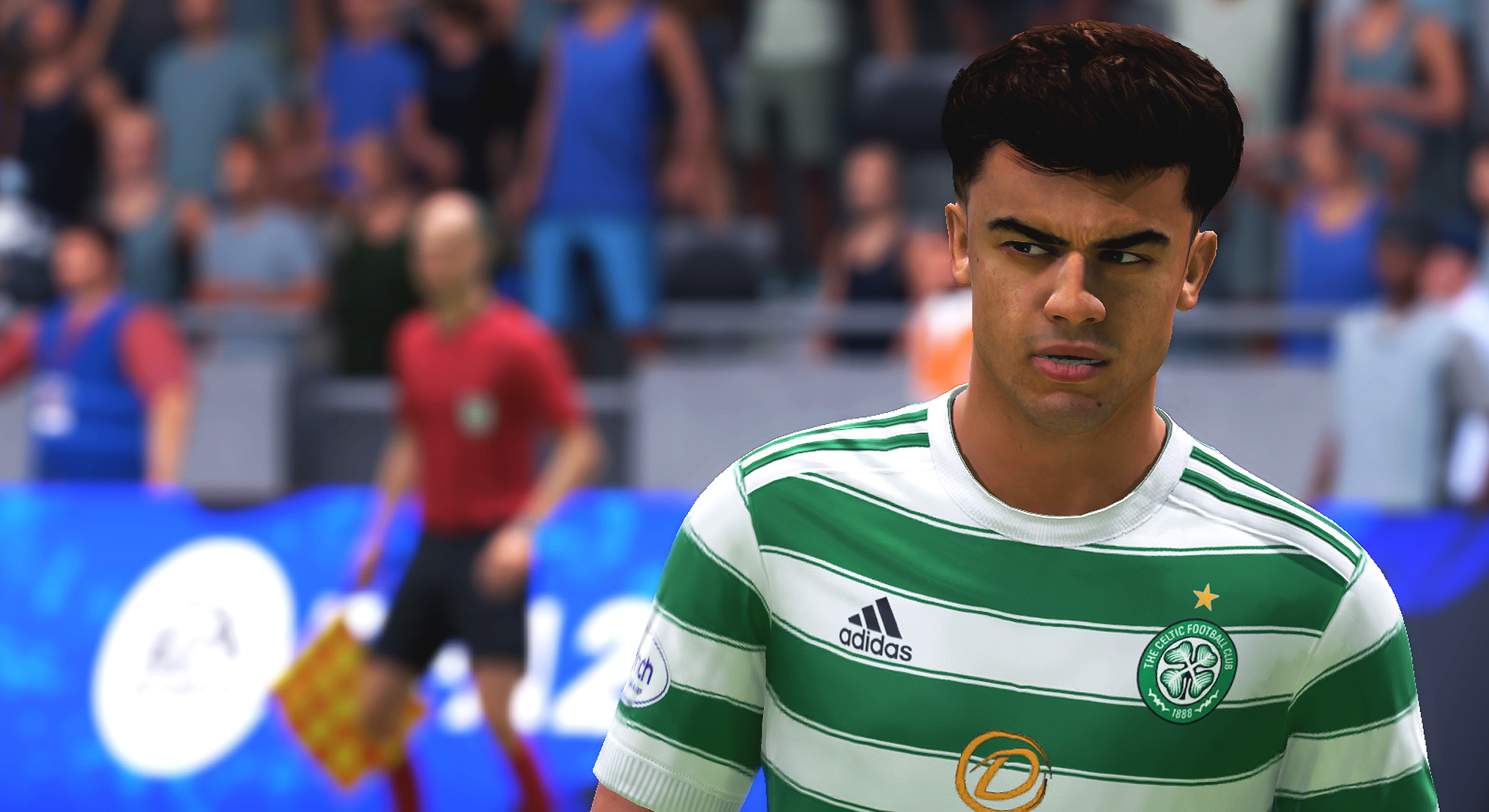 A product of one of the most prestigious youth academies in world football, Jota has been a prolific presence at a variety of age groups for his country. In Benfica's youth academy, he was always regarded as one of the most promising talents to pull on the jersey, he was an outstanding performer in many games and had a particular knack for the Youth League in which he played arguably his best football and racked up some impressive numbers. Jota is recommended for managers who are suited and like fast and attacking brand of football.
Jota is fast, extremely flair, skillful with the ball and has amazingly quick feet. He likes to take defenders on and he keeps them guessing as he is adept at both cutting inside and taking a shot at goal, as well as getting to the touchline and getting crosses in. The tricky winger is just as good in Career Mode, 5* skill moves, 87 pace, 88 agility, 79 dribbling, 78 ball control, 72 crossing, 72 long shots and 71 finishing.
This means he thrives in 1v1 situations and boasts an impressive arsenal of tricks to bypass his man and thread a ball into the danger area or cut inside and tuck one in himself. His ability on the pitch is also boosted by number of traits: Flair, Long Shot Taker, Outside Foot Shot and Technical Dribbler.
However, since this bright start to his footballing career Jota's light has dimmed, an underwhelming loan spell at Real Valladolid amongst a relatively unsuccessful start to life at his home club, managing to find the net only twice in 34 appearances, he was thrown into an experienced team in times of trouble for 'Águias' meaning he couldn't play his preferred role and was understandably low on confidence.
This has also seen a deadline day loan move to Scottish giants Celtic who handed Jota an opportunity to kick-on in his career and rediscover his impressive form that he gave glimpses of for the national team, and Jota has certainly taken this opportunity with both hands. This has also been recognized by EA Sports as his potential in Career Mode dipped from 87 in FIFA 18 to 84 in FIFA 22. The power is in your hands to ensure he reaches his full potential or even better surpass it.
5. CARNEY CHUKWUEMEKA
Overall: 64
Potential: 84
Positions: CM/CAM
Value: £1.6M
Real in-game Face? YES
Club: Aston Villa
Country: England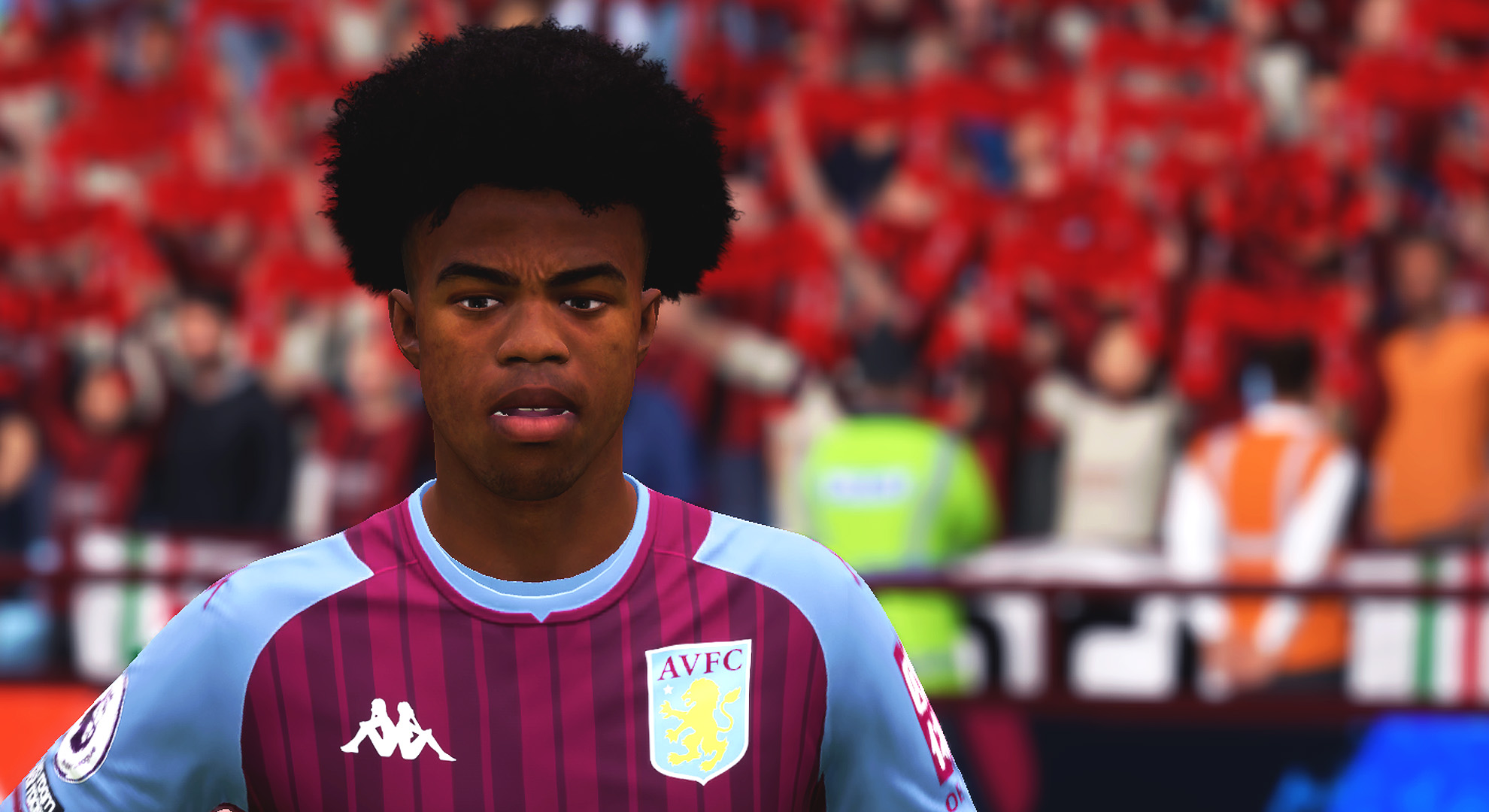 Carney Chukwuemeka joined Aston Villa youth academy from Northampton Town in 2016 aged only 12. He is considered to be one of the most talented English player born in 2004. After impressing for Villa U18s he was promoted to the U-23 team and now at the age of 17, he is playing against players up to twelve years his senior. Many top clubs including Manchester United, Manchester City and Liverpool wanted to sign him but he signed his first contract with Aston Villa and decided to continue his development in Birmingham.
Despite his age, the 6'1″ (185cm) youngster has developed into one of the most imposing midfielders in English youth football and though he will likely need to fill out more, his footballing intelligence combined with his physical attributes mark him out as being supremely gifted.
Carney, is a central midfielder who is not afraid to pick up the ball in tight areas and with decision-making ability that belies his lack of experience. Chukwuemeka is one of the promising youngsters at Aston Villa in Career Mode with a potential of 84.
He offers a lot for a player valued at just £1.6M. He can play both CM and CAM, has high/med work rates, 4* skill moves, 75 balance, 71 dribbling, 67 pace, 68 short passing, 67 long passing, 68 ball control and flair trait. Carney has previously likened himself to Paul Pogba and under your management he has potential to reach Pogba's potential or even better surpass it.
6. Noah Mbamba (Recently Added)
Overall: 64
Potential: 88
Positions: CB/CDM
Value: £1.7M
Real in-game Face? No
Club: Club Brugge
Country: Belgium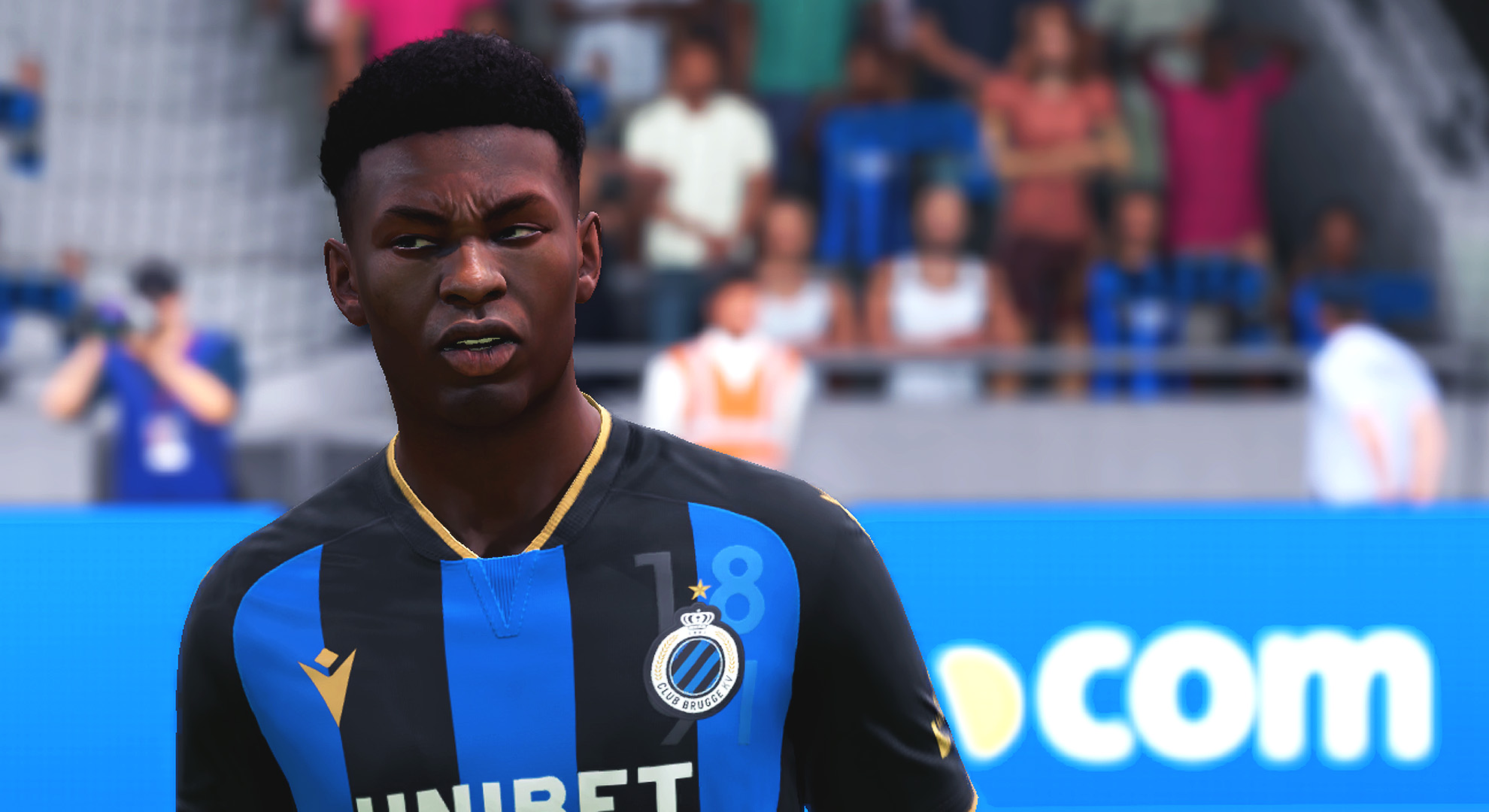 At the age of 16 years, 4 months and 8 days, Noah became the youngest player in Club Brugge's history to play a league match. His club teammate, Brandon Mechele describes Mbamba as "phenomenal on the ball, composed, not nervous and very hard to put a pressure on him. He is a reasonable boy with good potential, that's important." Plenty of scouts are in agreement that Mbamba has potential to become a key player in a top European club. EA is no different as they have given the newly added 16 year old CB a whopping potential of 88.
He is a modern and versatile defender, who combines strength and pace with good technique and passing. Noah initially starts out with a rating of 64 overall in Career Mode, he can can play as a LCB, RCB as well as defensive midfielder thanks to his decent ball skills, 67 passing, 64 ball control and 62 dribbling and 65 stamina. He often wins the ball back by outmuscling players thanks to his significant upper-body 74 strength and 6'2" height.
He also has decent pace, 76 and good aerial abilities, 76 jumping and 64 heading. An accurate and tenacious tackler thanks to his 68 aggression, 65 stand tackle and 63 sliding tackle. Mbamba's value is low, £1.7M because his initial rating is also low, but he has plenty to offer, this could make him affordable and attractive for teams looking to build for the future and sides that may be able to play him immediately.
7. Amourricho van Axel Dongen (Recently Added)
Overall: 64
Potential: 84
Position: LW
Value: £1.6M
Real in-game Face? No
Club: Ajax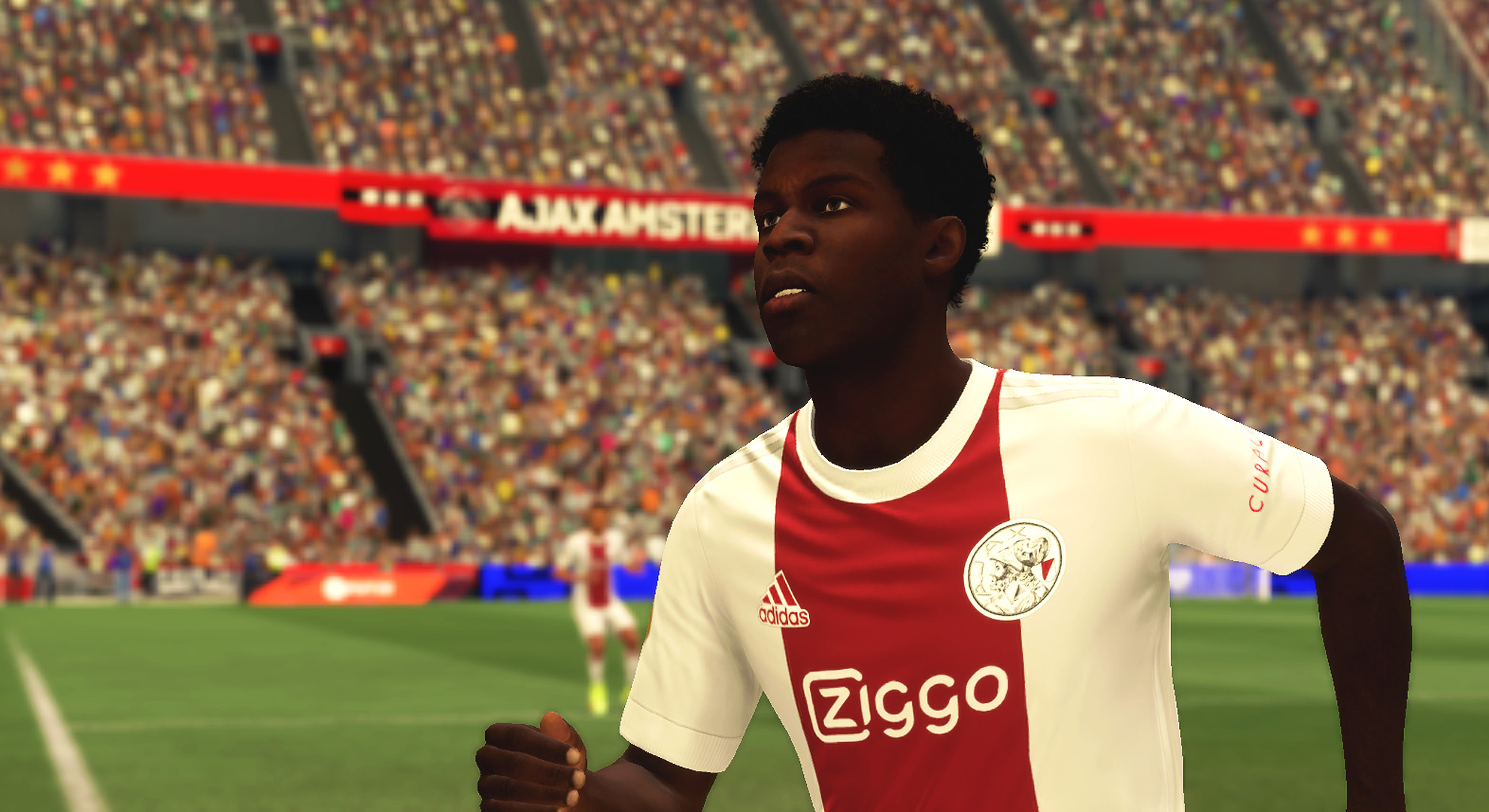 When you are seen as a big talent by one of the best academy clubs in the world, then the likelihood of you having a big career in football is extremely high. Amourricho van Axel Dongen falls into that category. The 17-year-old was voted the talent of the year in De Toekomst, Ajax Amsterdam's famous youth academy. That award puts the 17-year-old left-winger in the same category as Matthijs de Ligt, Rafael van der Vaart, Wesley Sneijder, Johnny Heitinga and Christian Eriksen.
Current Ajax talents Ryan Gravenberch, Naci Ünüvar, who was part of 2019's talents calendar, and Devyne Rensch received the award as well. A right-footed left winger, Van Axel Dongen is a fairly typical inverted winger – he likes to stick high and wide in build-up before narrowing as play progresses up the pitch. He does have plenty of promising traits, though. Prime among them is his change of tempo, which is sleek and smooth and moves through the gears effortlessly. He can create separation over the first five yards and maintain it over longer distances.
Now what makes Amourricho a go to option in Career Mode? He has a generic face that is so good you would think it is an actual face scan. His 5* weakfoot means he is strong with both feet. Amourricho's aggressive positioning combined with his 81 speed makes him a dangerous runner into spaces vacated by opponents. 82 acceleration together with 75 balance, 73 agility and 67 dribbling also enables him to beat players off the dribble, which he does to a fairly regular basis.
He can go either way with the ball, sliding past players with ease. Much like Mbamba, Amourricho's value is low, £1.6M because his initial rating is also low, this makes him affordable and attractive for teams looking to build for the future and sides that may be able to play him immediately. Ajax is also open to let him go out on loan in the first season.
Do you have any other recommendations? Let us know in the comments below or on twitter.