The Rulebreakers event is in full swing and today EA Sports announced and released in packs the second team of the promo featuring a new selection of fan favourite player cards. These special cards will have permanent boosted attributes that the player usually won't get through regular performance-based upgrades.
Team 2 Players
The second team includes the next players:
Di Maria – 88 (PSG)
Reus – 87 (Borussia Dortmund)
Lukaku – 87 (Inter Milan)
Pogba – 87 (Manchester Utd)
Gimenez – 86 (Atletico Madrid)
Cuadrado – 84 (Juventus / Piemonte Calcio)
Alex Teixeira – 83 (Jiangsu Suning)
Daniel Podence – 83 (Wolverhampton)
Calhanoglu – 83 (AC Milan)
van Aanholt – 83 (Crystal Palace)
Opara – 82 (Minnesota Utd)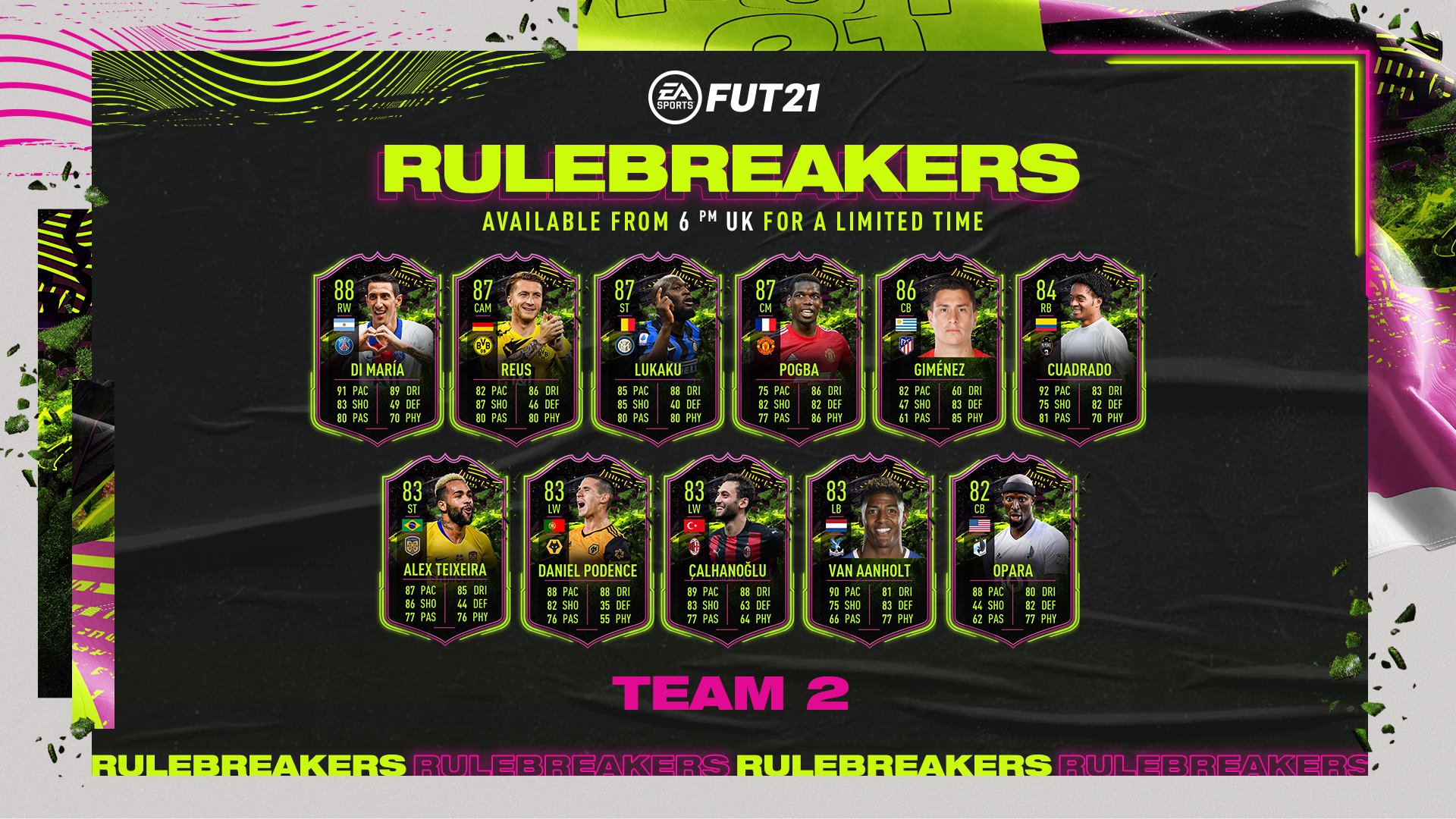 These cards will be in packs until Friday November 6th, 6pm UK.
New Player Pick SBC
A new themed Player Pick SBC is available as well where you will have to pick again between two cards of the same player but each with different boosted attributes. This week the player in cause is Bayer Leverkusen's winger, Karim Bellarabi. Here are the requirements to complete this SBC:
Top Form
IF Players: Min 1
Squad Rating: Min 84
Team Chemistry: Min 60
# of players in the Squad: 11
Bundesliga
# of players from Bundesliga: Min 1
Squad Rating: Min 85
Team Chemistry: Min 55
# of players in the Squad: 11
For the cheapest solutions please check here.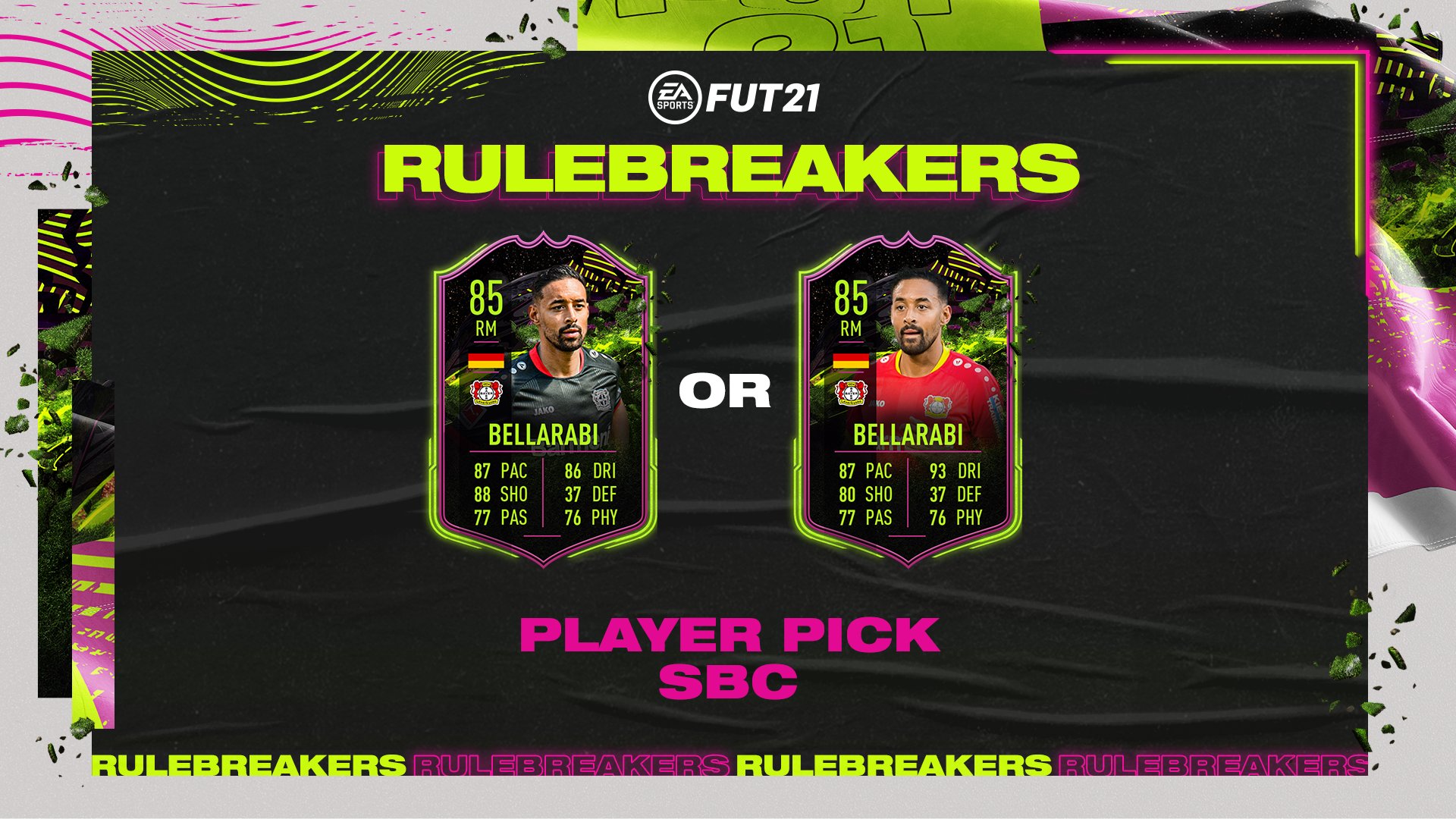 The Ultimate Beast Objective
And of course another themed Live FUT Friendly Objective is live in FUT 21. Completing it will get you one of the most iconic players in FUT history and the ultimate beast himself, Adebayo Akinfenwa! Here's what you have to do in order to get him:
Loving Liverpool – Play 3 games with a least 1 Liverpool player in your starting squad in the Live FUT Friendly: No Boundaries
Heading Up! – Score a Header in 2 separate matches in the Live FUT Friendly: No Boundaries
Championship Class – Score 3 goals using EFL Championship players in the Live FUT Friendly: No Boundaries
Unleash the Beast – Score in 2 separate Wins using players with min. 81 PHY in the Live FUT Friendly: No Boundaries
Moreover stay tuned for for the Halloween and Day of the Dead SBCs and Objectives as EA Sports confirmed them last week. To keep up to date with their releases please follow us on twitter.