Earlier this year, we covered a list of the hottest youth prospects in football who could see their ratings improved in FIFA due to the Euros. However, there are many more gems that have gone under the radar and who could use the Euro 2020 as a platform to break onto the main stage. We take a look at 5 underrated youth players that deserve your attention this summer.
Attila Szalai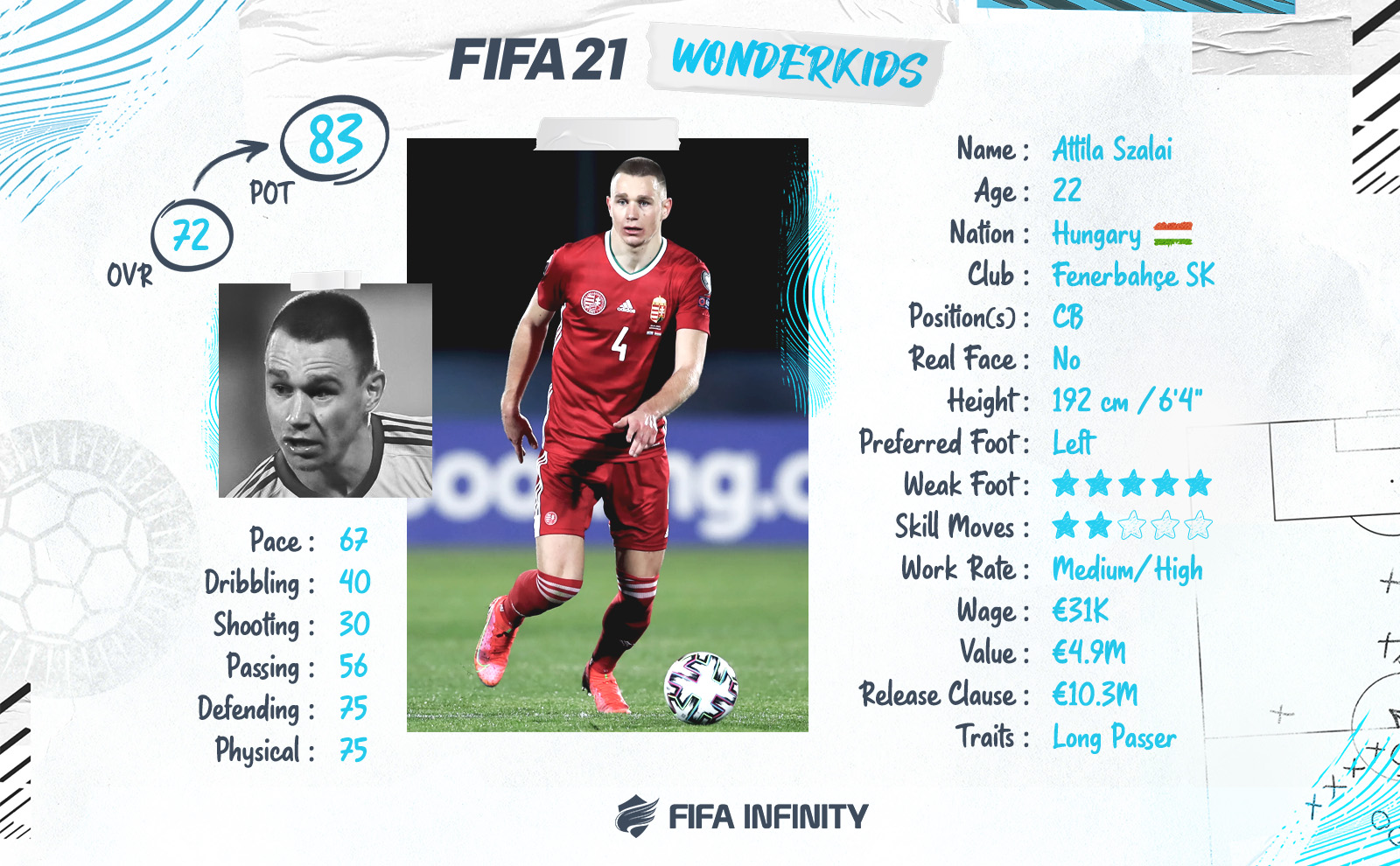 We kick things off with a young centre-back from Hungary. 22-year-old Szalai is a defender playing for Turkish club Fenerbahçe SK and plays as a CB for the first team. He is already a first team member and has cemented his place in the National Team as well. The tall defender likes going forward on the ball and has 3 goals this season for his club in 21 appearances. Equipped with a 5-star weak foot in Career Mode, the defensively solid player is valued at just under 5m euros and starts at an OVR of 72 with a potential of 83.
Kamil Piątkowski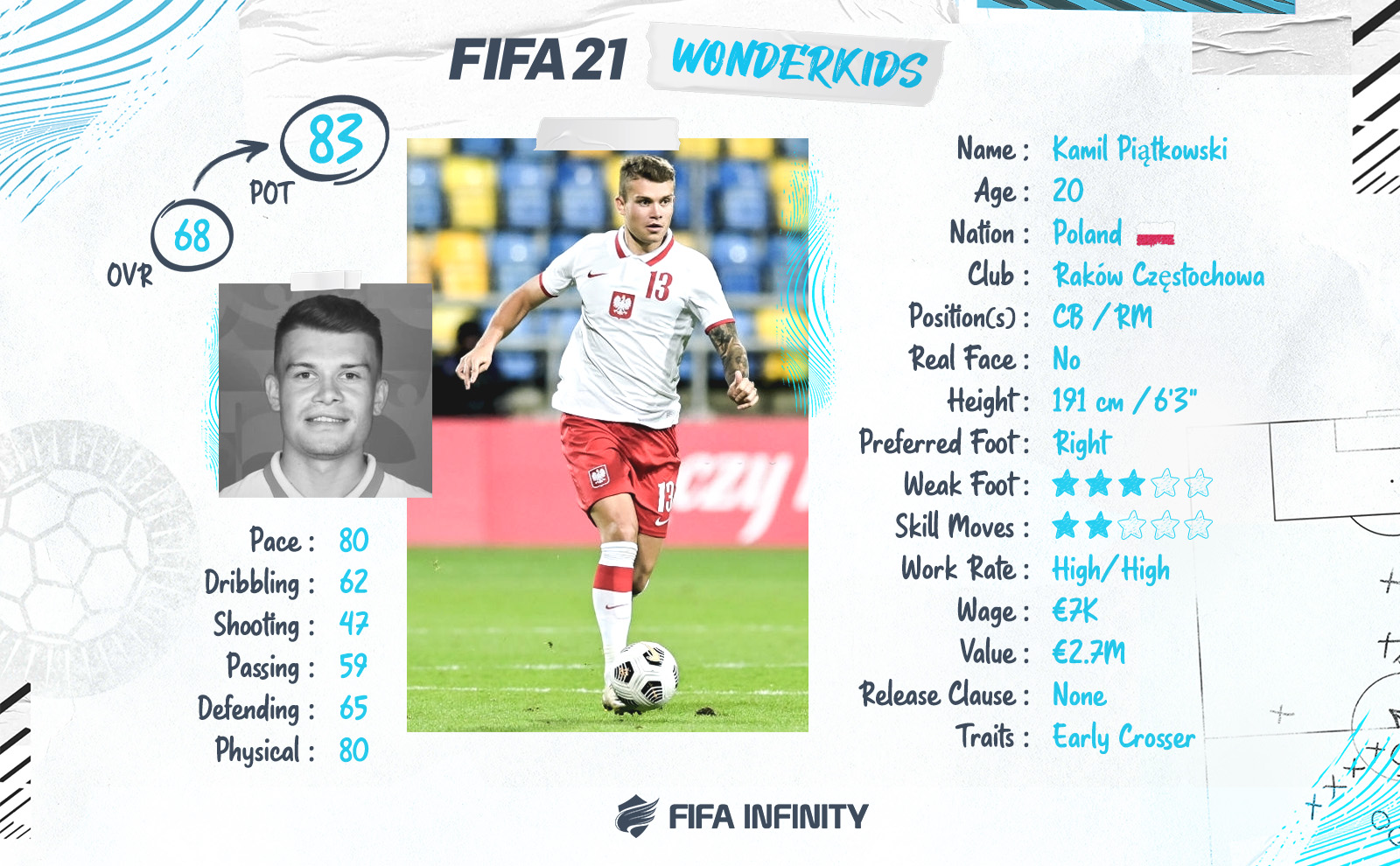 Kamil might be one of the most unique players in terms of offered positions. The 20-year-old Polish youngster plays for Raków Częstochowa as a CB where he is already a certainty in the squad's backline . However, while Kamil plays as a CB, he can also play as a RM if needed! The young defender is tall and pacey, a combination you would absolutely want for your backline as he is valued at just 2.7m euros, his immense potential of 83 makes this a great deal for your FIFA 21 Career Mode save.
He represents his national side this summer at EURO 2020 as Poland looks to fight against all odds to reach far ahead in the tournament. If you think odds are in their favor then be sure to check the Euro 2020 betting on Casumo.
David Zima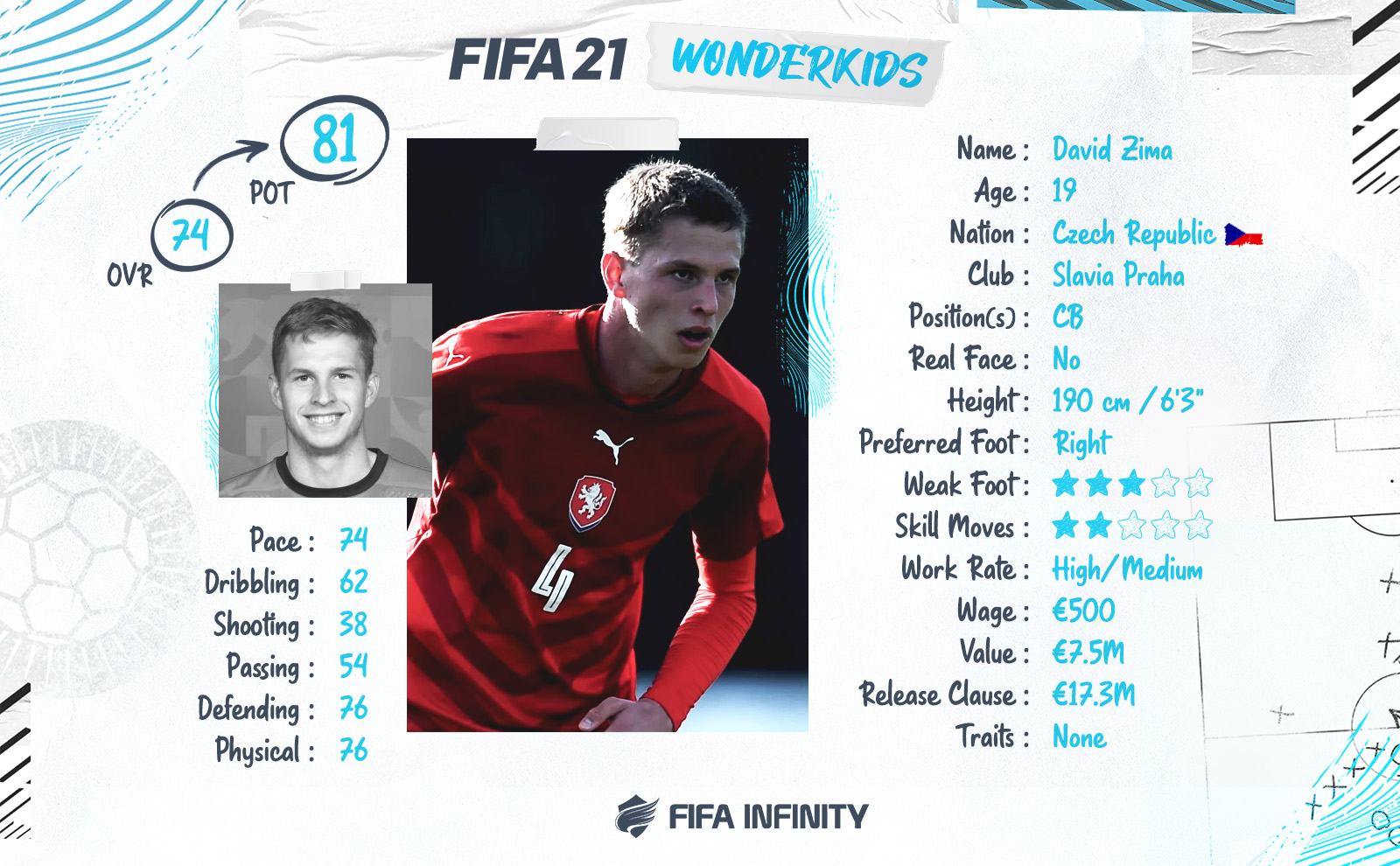 David Zima is a young defender playing for SK Slavia Praha. The 20-year-old centre-back plays for Czech Republic and is a part of the Euro's squad this summer. The youngster is already a multiple trophy winner and with his high physical and defensive stats, is a treat to play with in FIFA 21. Very similar in terms of playstyle to Issa Diop from West Ham, Zima is already standing out in the Czech squad and is expected to deliver some big performances in the tournament. He is a valued at 7.5m euros with a starting OVR of 74 and a potential of 81.
Jonas Wind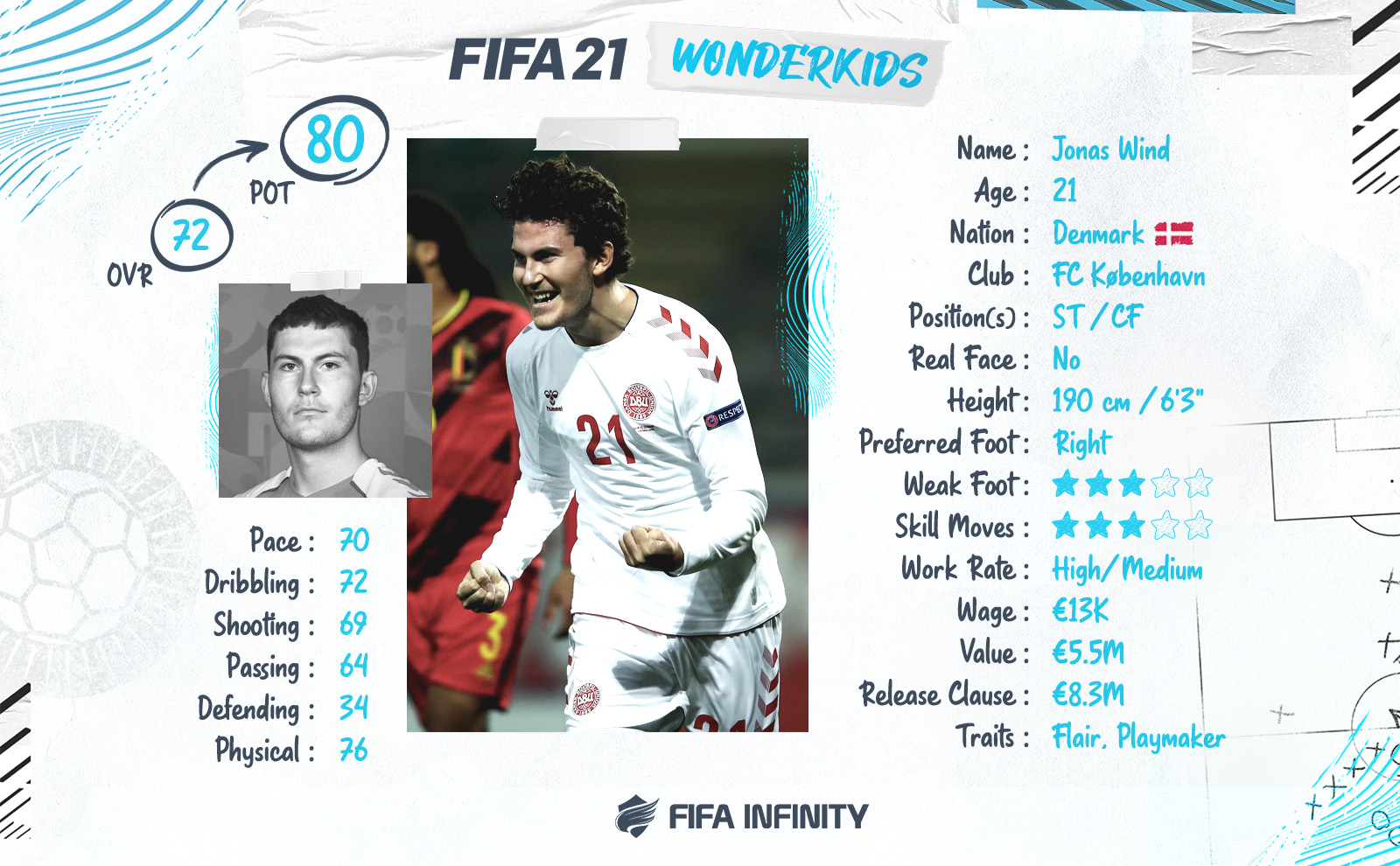 Jonas Older Wind is a Danish forward playing for FC København. The 21-year-old centre forward plays as a striker for the National Team and as a CF for his club. Wind's best stats are his dribbling and physical while his Work Rate enables him to be a relentless forward to put pressure on the defence. The striker enjoyed a fruitful season at the club with 15 goals in 28 appearances and comes to the Euros with much gusto. He is valued at 5.5m euros with a release clause of 8.3m euros. He starts at an OVR of 72 with a potential of 80.
Tomáš Suslov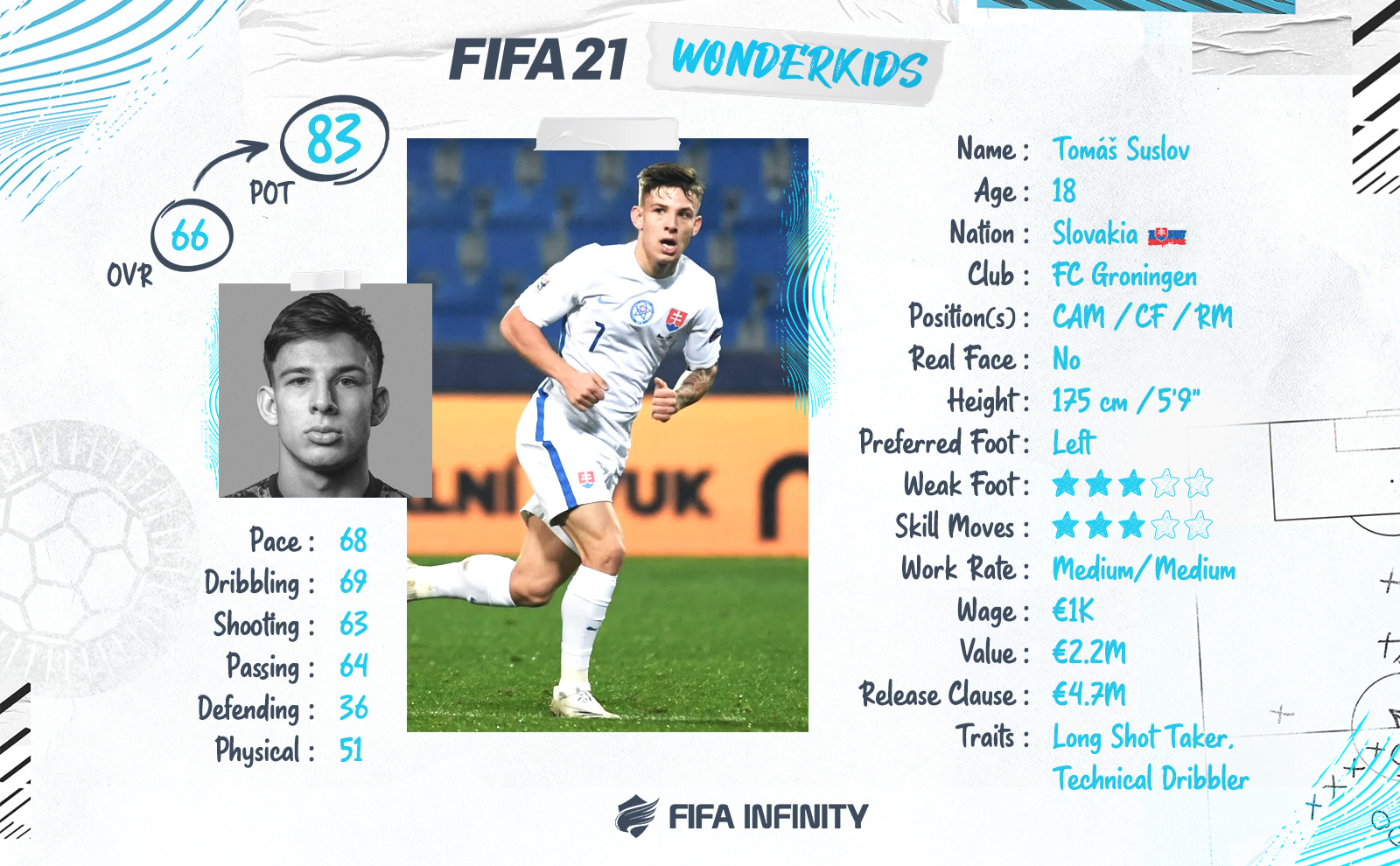 Last but not least, we have the most versatile player on this list. Suslov is an 18-year-old midfielder who plays for FC Groningen. The attacking midfielder is already a regular in the Groningen line-up with 29 matches played last season. Suslov can play as a CAM, RM and a CF and plays as a CAM for both club and his national team, Slovakia. He is relatively in the early stages of his career and the Euros will be a stepping stone for him. He is currently valued at 2.2m euros and has a starting OVR of 66 with a potential of 83.
We hope these hidden gems will help you in your future career mode endeavours. Keep an eye out for these youngsters in the current tournament and you may just see them get a huge boost to their ratings in the next edition of FIFA. Until then, happy scouting!