We've had several good promos from EA throughout FIFA 20 so far, but FUT Birthday could be the best of the lot as things stand. There have been some fantastic player cards released yet some perform better than others, and we have the low down on the ones you must try out right away.
Nick Pope 87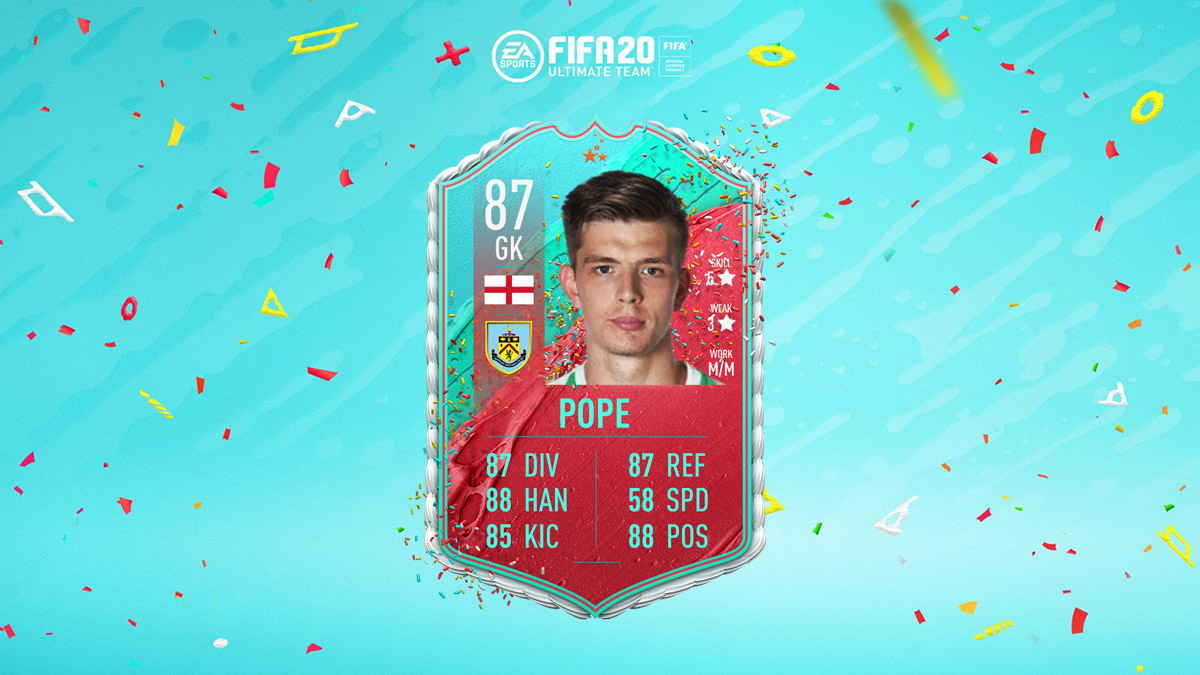 The Nick Pope FUT Birthday card hit the scene a matter of hours ago, and already people are racing to complete his SBC so they can add him to their squad. The SBC is available now, and in the last several hours, the value has risen from around 35K to 60K.
The first thing to notice about the card is that Nick Pope is 6'7. And, when you combine that height with the 'Comes for Crosses' as well as 'Saves with Feet' traits, you know you're onto a winner. Pope 87 is also the first goalkeeper item with 5-star skills in FUT history, moreover he's English and plays in the Premier League, so it's the ideal card for getting those Premier League links in place. And in spite of Belgium's view that in-game currency should be removed, there is still the opportunity to acquire these cards through a variety of methods.
Steven Bergwijn 88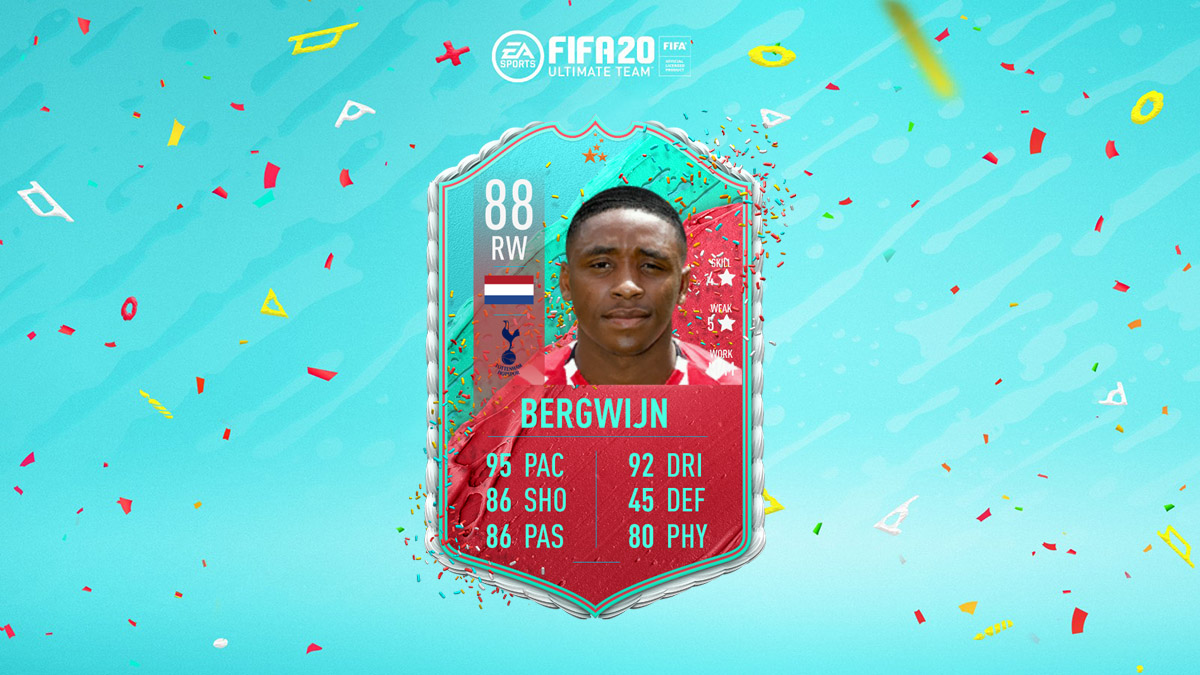 Steven Bergwijn's FUT birthday card is one of the most popular out of the selection available. It's led to a lot of players jumping on the mobile app to do his SBC, which, unlike Pope's, never expires. At the time of writing, you're looking at an SBC costing around 375k to complete, but Bergwijn is a Premier League player, with five-star skills and a four-star weak foot.
His medium work rates aren't the hindrance some expect them to be, and his stocky build ensures he's not knocked off the ball too easily. Another plus to the Bergwijn card is he always positions himself well in attacking scenarios, making him perfect in the 4231 meta system.
Allain Saint-Maximin 88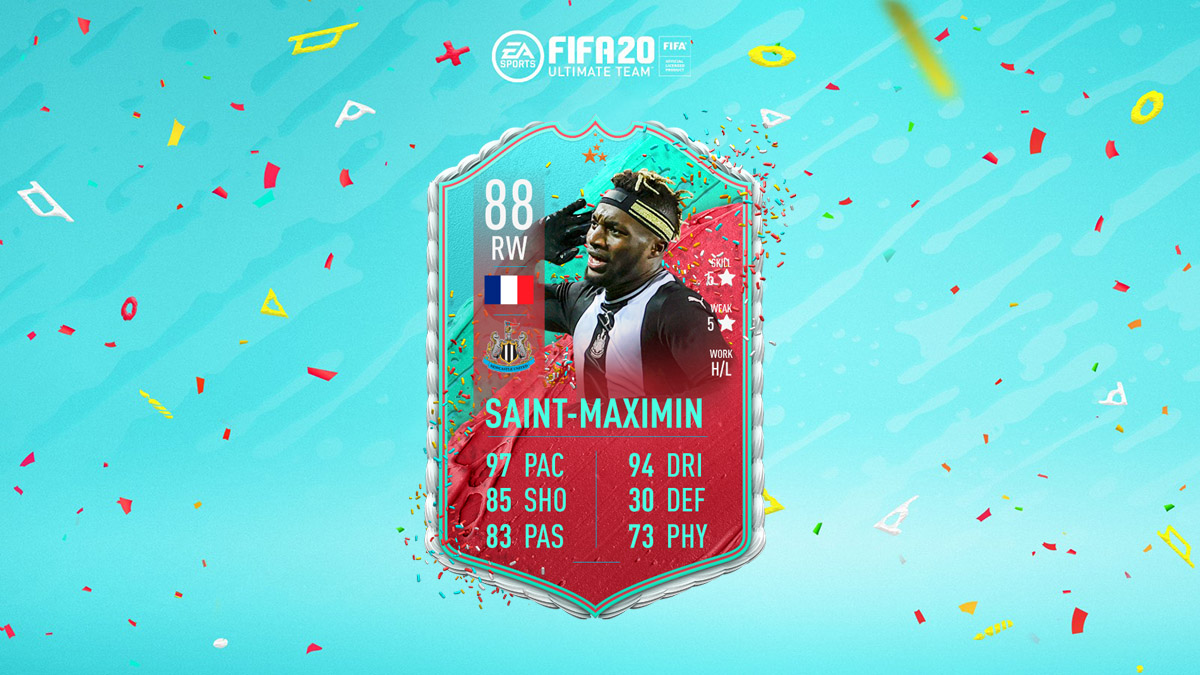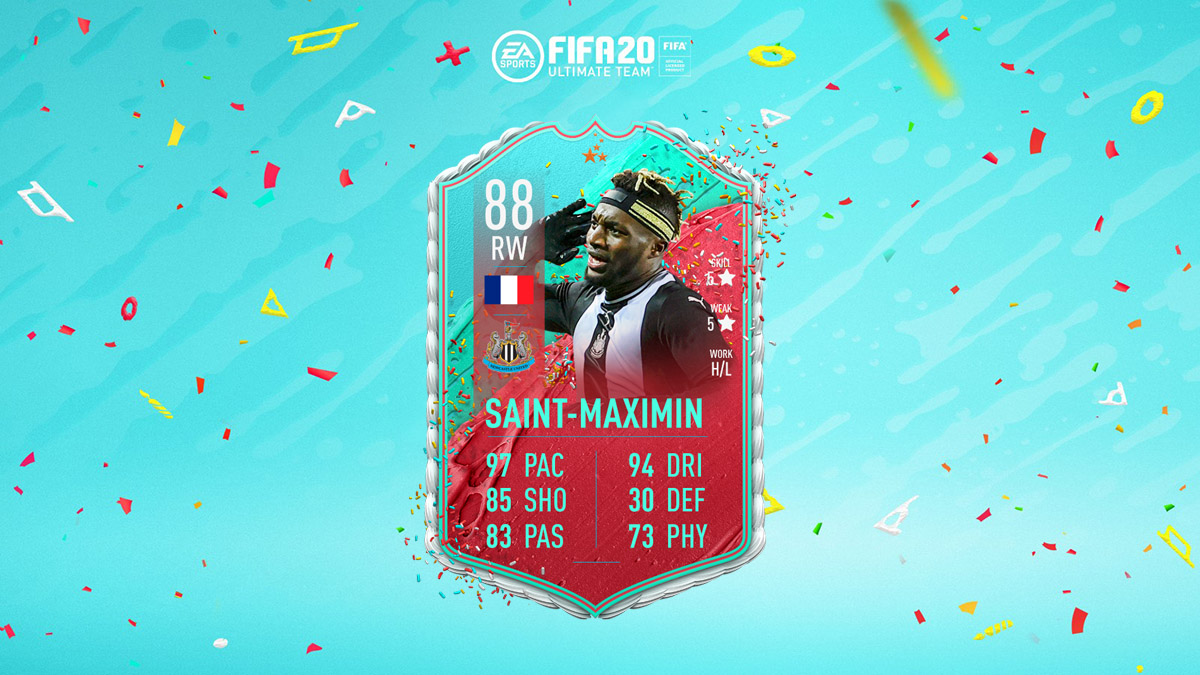 It's a hat trick of Premier League players in our FUT Birthday players you must try out list. Now, Saint-Maximin, famed for wearing a Gucci headband, will be out of reach for a lot of players as he costs over 1.3 million coins to buy. But, if you have the funds to add the flying Frenchman to your squad, you should do so immediately.
He's a five-star skiller, with a five-star weak foot, which is a huge plus. With 97 in acceleration and sprint speed, he's a nightmare for any defender on the game and can wreak havoc from all attacking positions. The Saint-Maximin card is an RW, but a lot of FUT players use him at striker after adjusting tactics in-game, and we can see sense in that.
Yes, as always, there are some fantastic cards to pick from if you're looking to utilise some FUT Birthday players. However, the three above are our picks, with Pope and Bergwijn ideal choices for those with a somewhat limited budget. Saint-Maximin is a premium player but is a game-changer who can be the difference.