EA Sports unveiled the top 10 most improved players in FIFA 20 with Sevilla's defender Sergio Reguilon topping the list and other leading players like Evan N'Dicka and Jadon Sancho, to name a few. Here are all the top ten players on the list:
Sergio Reguilon – Sevilla FC
The 22-year old Spanish player got a 64 rating on FIFA 19, but his impressive performances for Real Madrid last season has increased his overall rating by 13 points. He started his career with the Real Madrid's youth squad back in 2005 and recently joined Sevilla FC on loan from Los Blancos.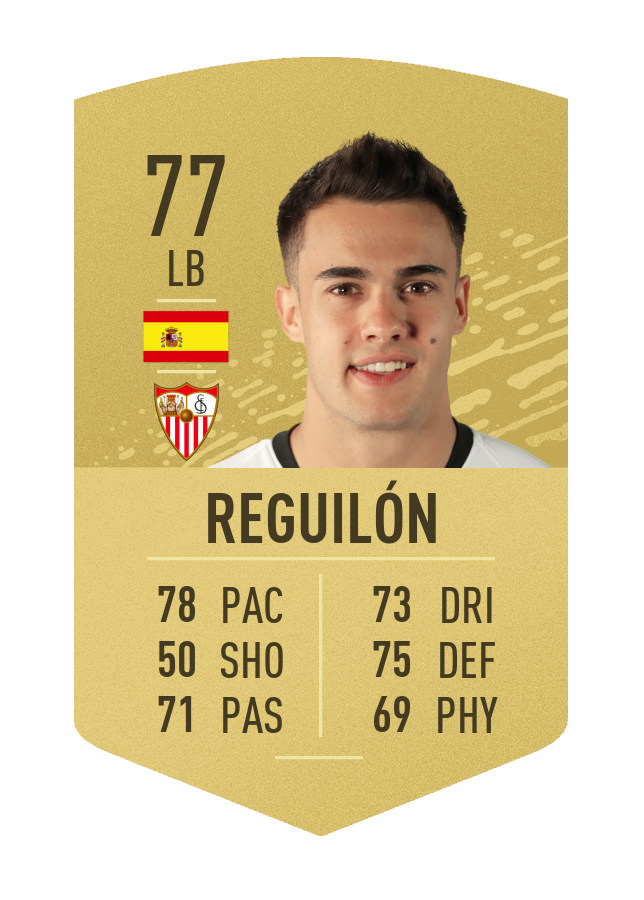 Jadon Sancho – Borussia Dortmund
In the second place we have Jadon Sancho which is one of the players expected to make Betway live betting on FIFA 20 very interesting after a 12 points OVR increase from previous year. The Borussia Dortmund wonderkid also has a 92 potential in Career Mode! Having recorded more assists than any other player in Europe's top five leagues in the 2018/2019 season, it's no wonder his rating has shot up to from 72 to 84.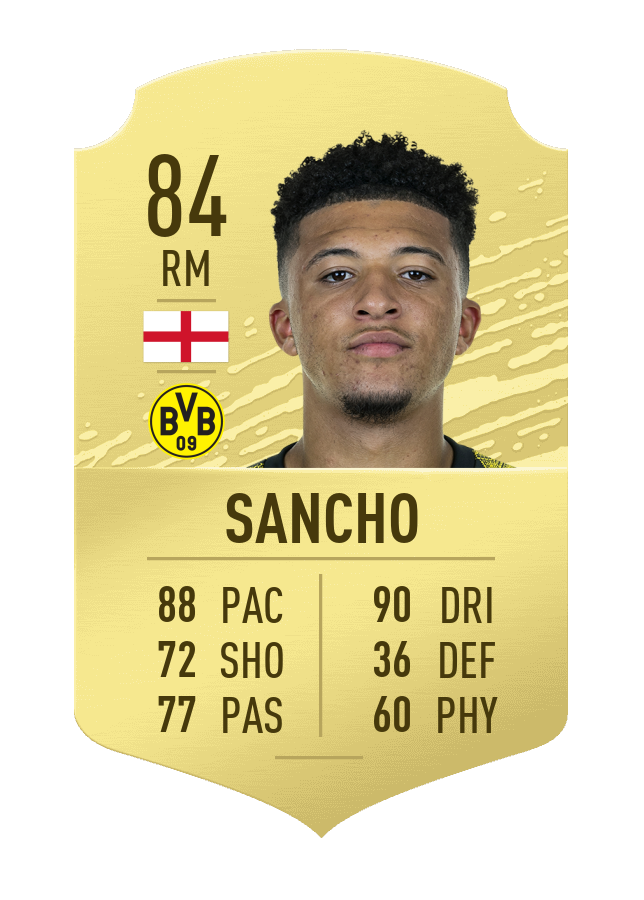 Evan N'Dicka – Eintracht Frankfurt
The 19-year old French defender from Eintracht Frankfurt is one of the most exciting prospects in FIFA 20 as you can see from his card stats below. This Auxerre academy graduate got his rating bumped to 76 from 64, giving him a 22 points boost.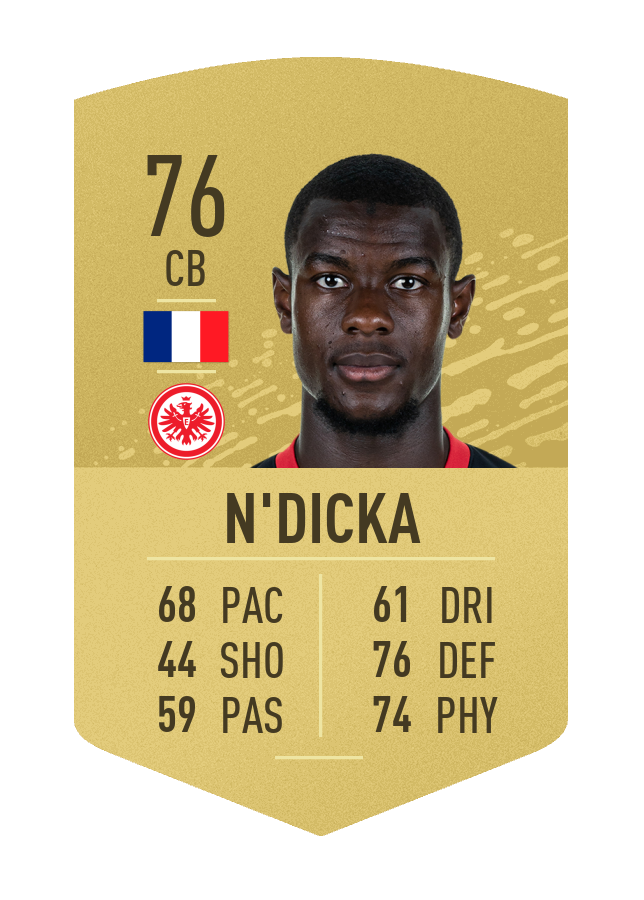 Krzysztof Piatek – Milan
AC Milan's striker is the fourth player on this list. The 24-year-old got a 10 point increase to bring his overall rating to 80, all thanks to his outstanding performance after joining the Italian side earlier this year.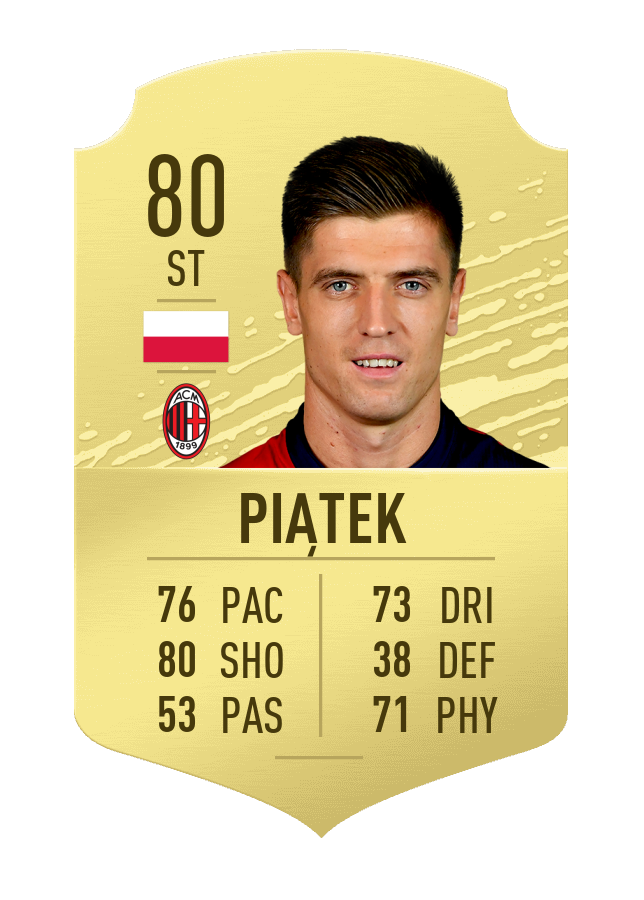 Dan-Axel Zagadou – Borussia Dortmund
After N'Dicka, we have another young French center back on our list which got a 10 point boost on his overall rating from the previous FIFA edition, taking his OVR from 69 to 79. He started his professional career at the PSG academy and joined Borussia Dortmund back in 2017.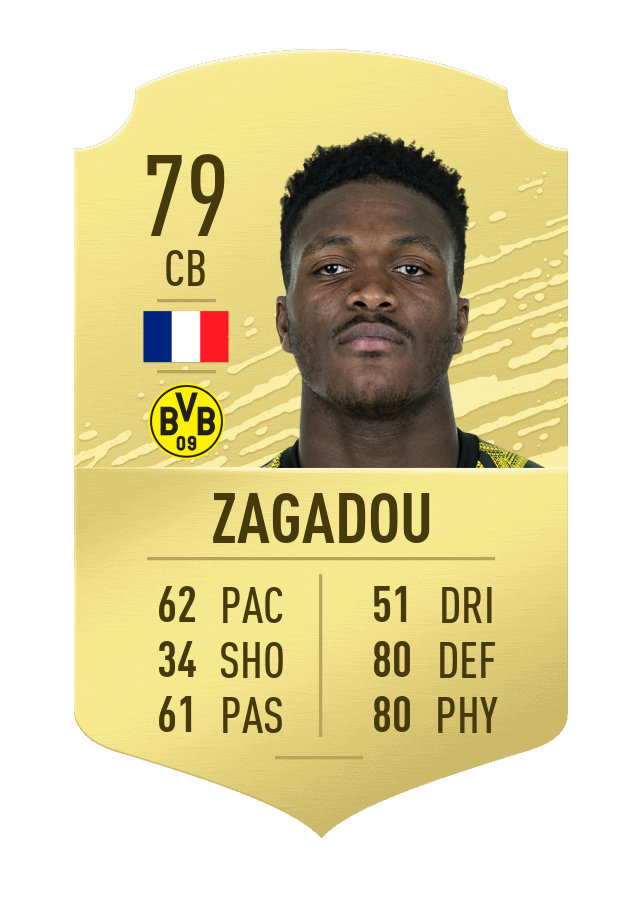 Mehmet Zeki Celik – LOSC Lille
The Turkish right-back has grown significantly since joining Lille in 2018. Zeki became a professional player in 2015 after signing with Karacabey Birlikspor, but it's his performance in Lille's jersey that has contributed to the upgrade of his stats from 66 to 76 overall.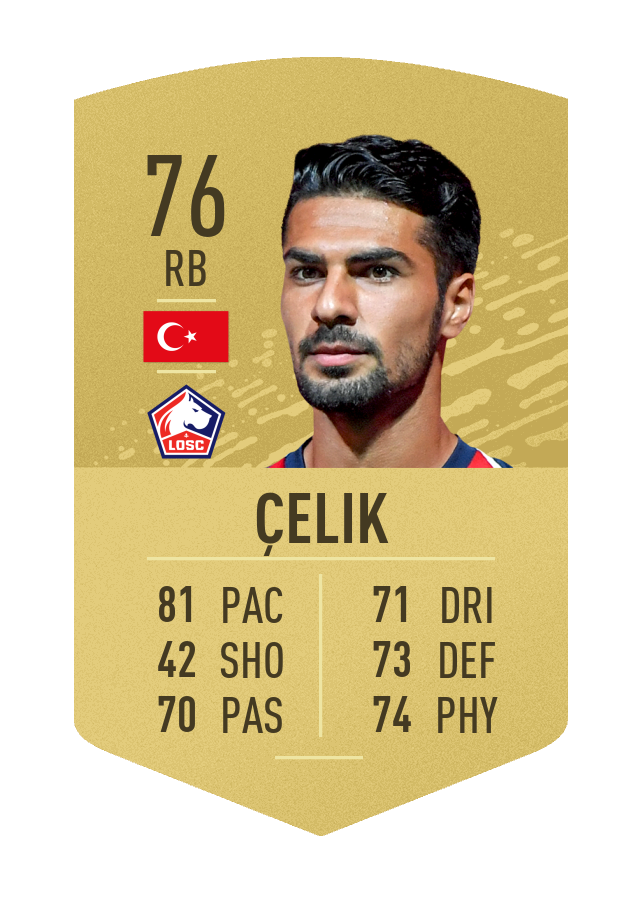 Jacob Larsen – Borussia Dortmund
This 21-year-old Danish footballer and Borussia Dortmund winger made his debut for the Germans back in 2015 and scored his first goal for them in 2018. His performance with the club earned Larsen his debut for the Denmark senior national team in March. All of this has increased his rating in FIFA 20 by 10 points!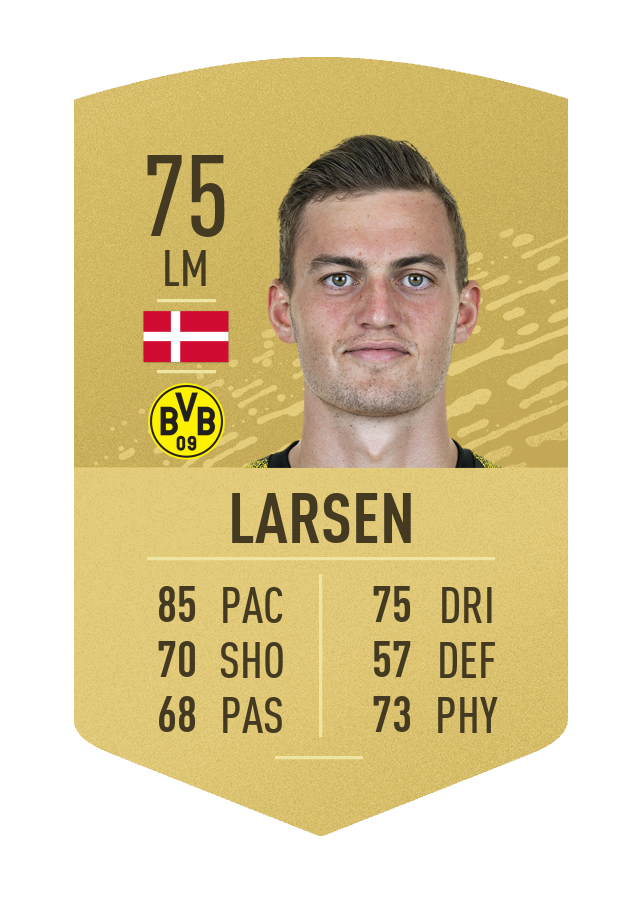 Youssouf Kone – Olympique Lyonnais
His performance for Olympique Lyonnais last season has earned Kone a ten-point bump in his rating, taking his overall from 65 in FIFA 19 to 75 in FIFA 20. Kone is also a key player in the Malian national team playing as a left-back.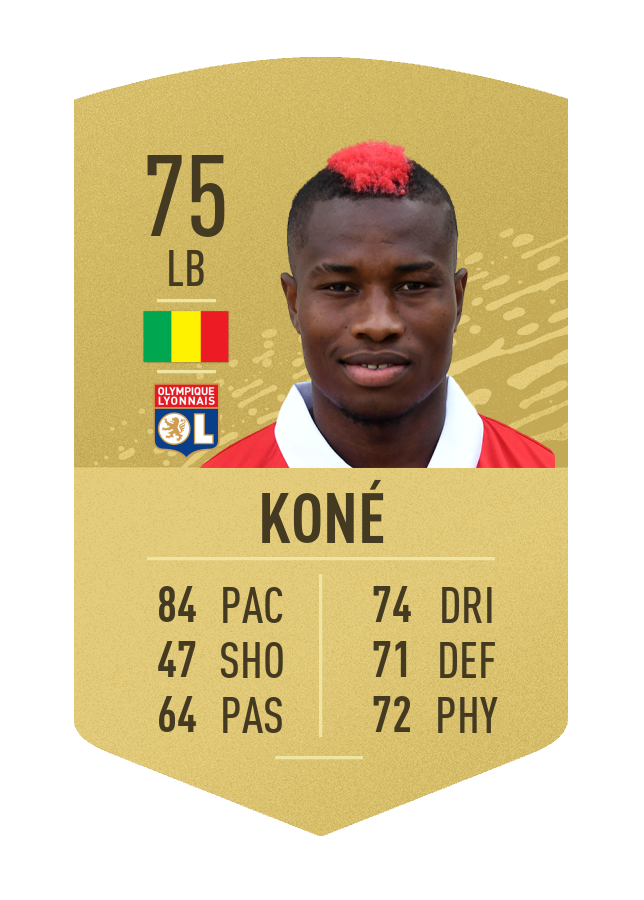 Alexander Nubel – FC Schalke 04
Nubel is the last player on the list that got a ten-point rating increase. His rating is currently standing at 75 overall, which is an increase from his previous rating of 65 in FIFA 19. However, his speed stats remain low, though it's understandable for a goalkeeper.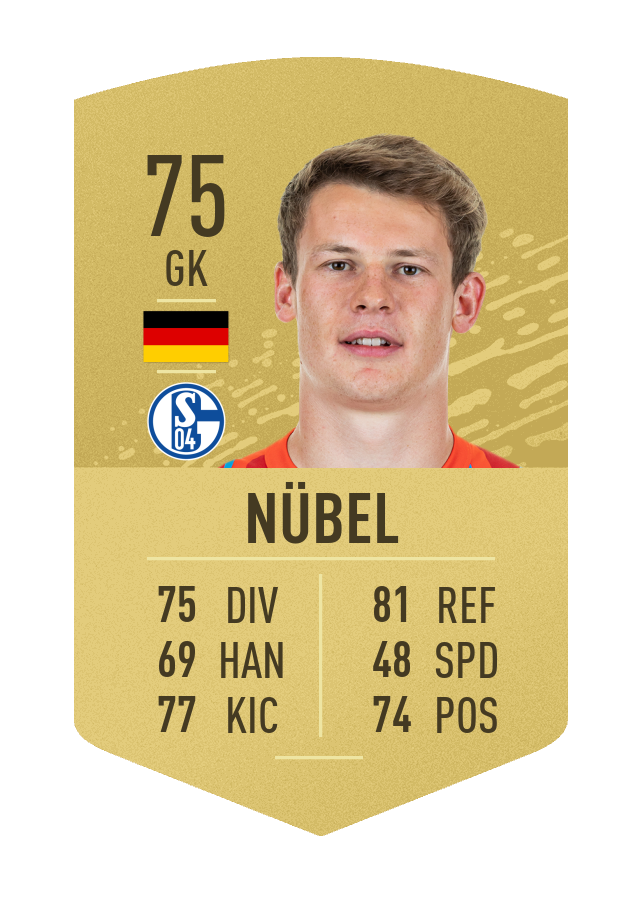 Aaron Wan-Bassaka – Manchester united
Joining Manchester United this summer for a record fee of £45 million from Crystal Palace, Aaron Wan-Bassaka had an amazing 2018/19 season earning himself the Crystal Palace Player Of The Year award. It's no wonder EA decided to increase his rating by 9 points and rank him at 79 overall.
Other players worth mentioning that got a substantial rating increase are Calero (+9), Joelinton (+9), Declan Rice (+9), Galeno (+9), Gennaro Tutino (+9), Frenkie de Jong (+8), Pépé (+8), Luka Jović (+8), Dominik Livaković (+8) and Joachim Andersen (+8).