FIFA 19 has fended off competition from Red Dead Redemption to hold onto its crown as the bestselling game of the year. Digital sales are up 18% compared to FIFA 18 and the new game has generated largely positive reviews among the millions of fans that have purchased it. Its gameplay, career mode, latest additions and extra licenses have gone down well among the majority of the FIFA community. Yet football is a fast-moving sport and fans remain voracious for as realistic an experience as possible, so many are eagerly awaiting the winter ratings update. Here are five players that should benefit from a serious upgrade:
Jadon Sancho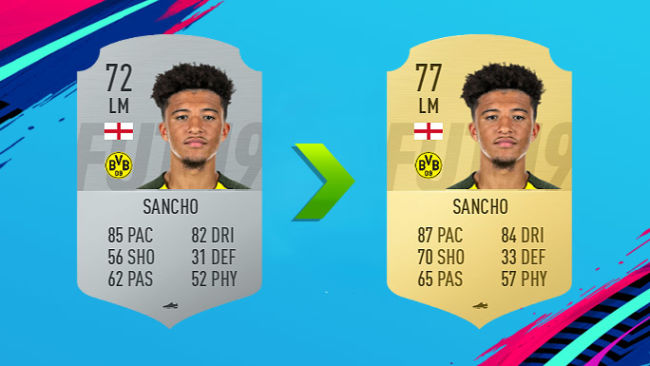 The 18-year-old winger has been on fire for Bundesliga table toppers Borussia Dortmund, racking up six assists and four goals in rapid time. That makes him the first Englishman player in Europe's top five leagues to be directly involved in 10 league goals this season. He has already broken into the England squad and starred in the Champions League, so his decision to leave Man City has been entirely vindicated. Read this Betonline review before wagering on the game. You will see that they offer competitive odds and currently the odds on Dortmund seizing Bayern Munich's crown have plummeted. They have a magnificent midfield and Sancho has played a huge part in their early season success, so he can expect a significant ratings boost.
Eden Hazard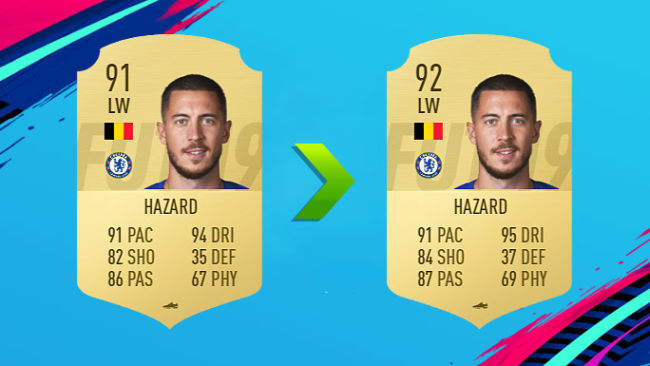 The Belgian forward has long been established as one of the finest players in the Premiership, but he has stepped it up a notch this season. He has never been so prolific in front of goal and his ability to torment defenders is constantly improving. He seems determined to emerge as the world's best player as the powers of Cristiano Ronaldo and Lionel Messi wane, and it would surprise nobody to see his FIFA 19 rating pushed up from 91 to 92, bringing him in line with Neymar.
Krzysztof Piatek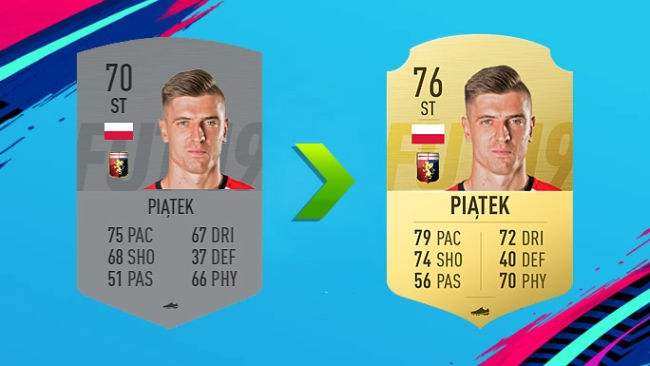 Genoa's Polish striker has started the 2018/19 campaign in blistering form and he sits above such luminaries as Ronaldo, Dries Mertens and Lorenzo Insigne in the Serie A top scorers chart. Genoa are a mid-table team at best, which makes Piatek's contribution even more impressive, as he has not exactly been furnished with an abundance of chances in front of goal. But he has been clinical and he looks like Robert Lewandowski's heir apparent in the Poland team, while Barcelona and Inter have been linked with bids for his services.
Matteo Guendouzi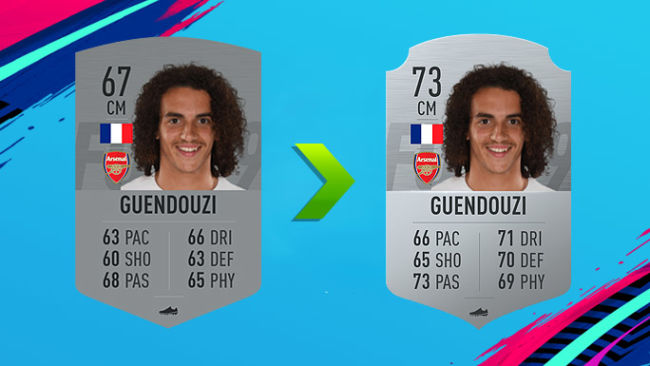 The young Frenchman has emerged as a stylish presence in the Arsenal midfield since joining from Lorient in the summer. He has become a cult hero at The Emirates by wearing his heart on his sleeve and constantly demanding the ball as his bouffant bounces around the place, and he has earned a lot more time on the pitch than anyone expected him to see. He lacks polish in his game, but his potential is vast and he should enjoy a handsome upgrade on the paltry 67 rating he was assigned when the game was released.
Paco Alcacer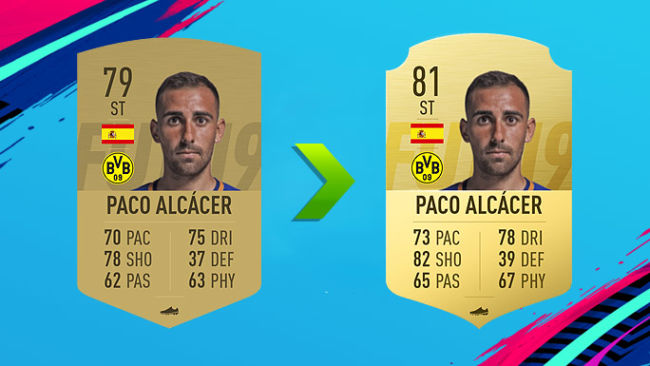 Alcacer has been a revelation since joining Dortmund on loan from Barcelona in the summer. He has led the line with aplomb for the German side, banging in eight goals in just five games. That has seen him brought into the Spanish national team and he has scored twice for them, so the future looks exceptionally bright for the 25-year-old. Barca may decide to bring him back into the fold next season, or there will be an almighty bidding war for his services. One thing is certain: his rating of 79 on FIFA 19 now looks totally unrealistic and he too should enjoy a massive ratings boost in the next upgrade.