Welcome to our first FIFA 17 news roundup post where we will gather up all the news regarding the next FIFA title.
In this first post we will cover all the news released in the past week and we will start of course with the FIFA 17 teaser trailer:
As you could see from the trailer, the game made the transition from the Ignite engine to the Frostbite one. The switch to the Frostbite Engine, which powers the Battlefield series, will massively improve the graphics in FIFA and the next image proves it: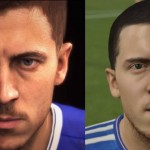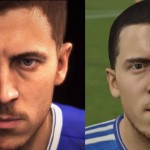 From analyzing the teaser we can confirm the introduction of dynamic sideline managers and very likely the addition of a new game mode that will be similar to NBA2K16 Story Mode.
EA Sports announced earlier this year, in a job listing, that they were looking for a " Cinematic Designer that has a background in film and animation and has an eye for quality storytelling. They know how to make a scene feel tense, triumphant, harrowing, etc, just by selecting the right angle and lens. They can recognize the subtle movements that make a character look realistic and believable and strive to capture that in the animation."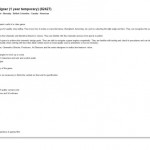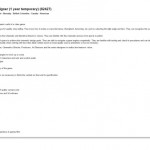 Also, the face captures that you saw in the teaser were used to record the players real facial expressions and voices which confirms that EA Sports focused on an in-depth personalization of those players. The following video shows how this face capture technique works:
The stories in the game will most probably be dynamic but scripted and you will have to choose one of the four FIFA 17 ambassadors to play with as each of them will have a different storyline.
The FIFA 17 cover stars and ambassadors, as seen from the trailer, are James Rodriguez, Eden Hazard, Anthony Martial and Marco Reus:
For all FIFA 17 pre-order details and links please visit this page.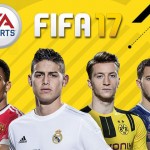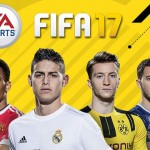 Unfortunately, the FUT 17 Legends will be once again exclusive to Xbox One and Xbox 360 as the next images confirms it:
For those wondering how the shape of the player items, packs and the EA Sports FUT kit will look like in FIFA 17, bellow you have a few examples:
And for those who don't know yet, FIFA 17 will be released on September 27th in North America and September 29th in Europe and rest of the world!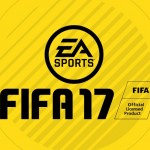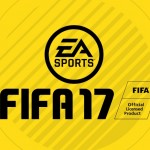 That's all we got for now folks. Stay tuned for the full FIFA 17 reveal at the EA Play conference later tonight which you can view live here.