Not a surprise but it has been confirmed that Price Ranges will be present in FIFA 16 Ultimate Team. The confirmation came from FIFA Producer, Gilliard Lopes, and EA Sports FIFA official twitter account via the following tweets: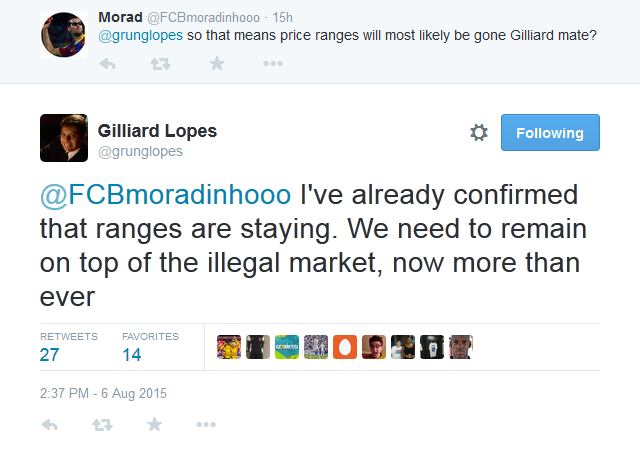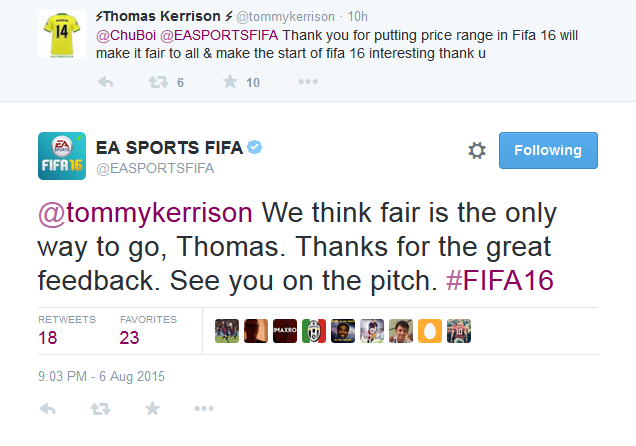 Looks like EA wants to be sure that the coin selling business will be history in Ultimate Team 16 and by keeping the Price Ranges intact they might succeed in their quest. Thanks to this the market won't be inflated anymore with ridiculous prices and many users will be able to buy high rated players without spending millions of coins.
So are you happy that Price Ranges will stay in FUT? Do you think EA could have found another solution to the coin selling problem? Share your thoughts bellow in the comment box.