BPL TOTS dropped in FIFA 16 Ultimate Team this week featuring the best Barclays Premier League players of the 2015/2016 season:
Starting XI:
GK: Jack Butland – Stoke City
LB: Christian Fuch – Leicester City
CB: Wes Morgan – Leicester City
CB: Toby Alderweireld – Tottenham Hotspur
RB: Héctor Bellerín – Arsenal
LM: Dimitri Payet – West Ham United
CM: N'Golo Kanté – Leicester City
RM: Riyad Mahrez – Leicester City
CAM: Mesut Özil – Arsenal
ST: Jamie Vardy – Leicester City
ST: Harry Kane – Tottenham Hotspur
Substitutes:
GK: Petr Čech – Arsenal
CB: Chris Smalling – Manchester United
CDM: Eric Dier – Tottenham Hotspur
CAM: Dele Alli – Tottenham Hotspur
CM: Danny Drinkwater – Leicester City
ST: Romelu Lukaku – Everton
ST: Sergio Agüero – Manchester City
Reserves:
GK: David De Gea – Manchester United
CB: Virgil Van Dijk – Southampton
CB: Steve Cook – Bournemouth
LM: Marko Arnautović – Stoke City
ST: Odion Ighalo – Watford
These IFs are available in packs from May 6th – May 13th. You can view the team more detailed at FUTHead or FUTWiz.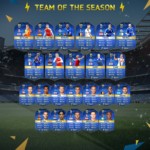 In packs you can also find TOTW 34 featuring in-form cards of Sergio Ramos, Van Persie or David Villa:
Starting XI
GK: Ruffier, AS Saint-Étienne – 83>86
CB: Jardel, S.L. Benfica – 80>82
CB: Sergio Ramos, Real Madrid – 87>88
LB: Maxwell, Paris Saint-Germain – 79>81
CM: Noble, West Ham United – 76>80
LM: Jony, Sporting de Gijón – 77>80
RM: Mané, Southampton FC – 78>81
CAM: Kagawa, Borussia Dortmund – 82>84
RW: Shatov, FC Zenit Saint Petersburg – 80>81
ST: Slimani, Sporting Clube de Portugal – 80>84
ST: van Persie, Fenerbahçe SK – 84>85
SUBS
GK: Darlow, Newcastle United – 68>74
CB: Webster, Millwall – 65>72
CAM: Boudebouz, Montpellier HSC – 76>81
LM: Gustavsson, Örebro SK – 62>64
LW: Younes, Ajax – 74>74
ST: Martínez, Torino – 74>74
ST: Munsy, FC Thun – 62>64
RESERVES
GK: Baumann, 1899 Hoffenheim – 78>81
RM: Bartels, Werder Bremen – 75>80
LM: Rolán, Girondins de Bordeaux – 77>80
RM: Pedro León, Getafe CF – 79>80
ST: David Villa, New York City FC – 80>81
These IFs are available in packs from 4th May – 11th May. You can view the team more detailed at FUTHead or FUTWiz.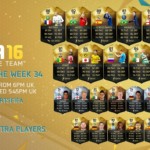 This week's featured tournament is dedicated to BPL TOTS and for the first time in FUT history, you will receive a player item as a reward for winning it:
BPL TOTS Cup

Squad Requirements: 18 BPL Players
Rewards Online:
– 1st Win: TOTS Huth (Untradable)
– 2nd Win: 5,000 coins
– 3rd Win: Rare Gold Pack (Untradable)
– Future Wins: 5,000 coins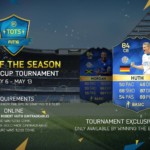 Leicester FC players who weren't included in the BPL TOTS, are now available as Hero items in FIFA 16 for winning the Premier League.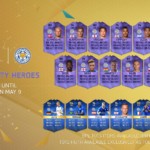 Seven MOTM and another three HERO items have been released this week featuring Kvist, Sturridge, Gameiro, Mohammed, Hulk, Prijovic, Vokes, Isaias, Fuenzalida and Oblak.
A new set of transfers have been released in the game with the likes of Quintero or Piazon returnig from their loans to their original clubs. More transfers can be checked out here.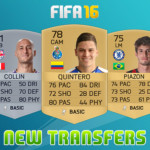 For the best FIFA 16 articles of the week column we've found the following links:
– The Rise of Leicester City FC in FIFA 16
– In Their Own Words: Chris Bowden
– FIFA 16 Career Mode: Eredivisie Wonderkid XI
– The hidden FIFA 16 Career Mode stars in Turkey
– Advice to Improve Your Gameplay: Adapt Your Costume Tactics to Your Opponent
– The Fullback Experiment – Part 2: Electric Boogaloo
– FIFA16 – Top 5 Leeds United players reviewed
– Change of Liverpool FC under Jurgen Klopp
As announced last week, the Companion App received a new update but there were no specifications on what the new update contained. This week EA Sports announced that the update allowed users to enter FUT Draft and use FIFA Points to open Packs.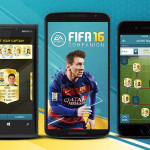 Fuchs, Morgan, Alderweireld, Bellerín, Payet, Kanté, Mahrez, Özil, Vardy and Kane are featured in the latest GOTW compilation dedicated to BPL TOTS:
Thanks for checking out this week's news folks!  See you next week with more news. 😀