In less than 24 hours, FIFA will announce the Team Of The Year 2015 at the Ballon d'Or Gala in Zurich and shortly after EA Sports will release the first TOTY items in FIFA 16 Ultimate Team.
These rare items will be available in packs for a limited amount of time, with the Goalkeeper and Defenders available on January 11 and the Midfielders and Forwards following later in the week.
To get ready for Team of the Year, watch comedian Lloyd Griffith as he consult experts from the world of football in search for his team of the year:
Koscielny, Martial and Oscar are leading this week's TOTW:
FIRST XI
GK: Artur Boruc, Bournemouth – 76>80
LB: George Friend, Middlesbrough – 69>73
CB: Laurent Koscielny, Arsenal – 83>85
CB: James Collins, West Ham United – 75>78
CM: Bruno, Villarreal CF – 81>83
LM(ST): Anthony Martial, Man United – 77>80
CAM: Oscar, Chelsea – 84>85
CAM: Miloš Ninković, Sydney FC – 72>74
CM: André Gomes, Valencia CF – 80>81
ST: Jermain Defoe, Sunderland – 79>80
ST: Islam Slimani, Sporting CP – 78>82
SUBS
GK: Connor Ripley, Motherwell – 61>64
CB: Enzo Roco, RCD Espanyol – 74>74
RM: Keko, SD Eibar – 71>74
LM(RM): Michael Gardyne, Ross County – 62>64
ST: Cauley Woodrow, Fulham – 63>64
ST(LM): Lee Novak, Chesterfield – 67>73
ST(CF): Adam Armstrong, Coventry City – 63>64
RESERVES
LB: Jon Meades, AFC Wimbledon – 61>64
RB(RM): Capa, SD Eibar – 73>74
CM: Adrien Silva, Sporting CP – 80>81
RW: Iuri Medeiros, Moreirense – 73>74
ST: Charles, Málaga CF – 76>80
These IFs are available in packs from 6th January – 13th January. You can view the team more detailed at FUTHead or FUTWiz.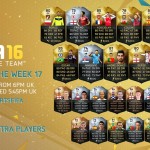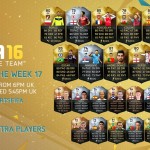 The winter transfers have begun and the first two batches went live this week in FIFA 16 Ultimate Team. To view the list please visit this page here.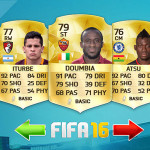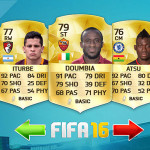 Price ranges are constantly getting adjusted by EA Sports and if you want to kep up with the updates please visit this page.
The FIFA 16 Companion App received a new update earlier this week featuring a number of stability and performance improvements plus the ability to send all won items to the Club from the Transfer Targets screen.
The app is free of charge and can be downloaded for iOS, Android and WP devices.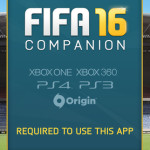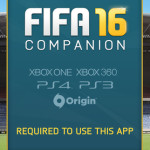 EA Sports released a new type of IN-Forms in FIFA Mobile called "Ones to Watch" featuring teal items of players who are expected to perform well in future games for their clubs or national teams.
If the team of this nominated player wins the match in the respective week of his nomination, his teal item will receive an upgrade in stats. This week's nominations are Sterling, Higuain, Benteke,  J.Martinez, Lacazette and Lamela.
Everton's striker, R. Lukaku received a MOTM IN-Form item last week that is available only on FIFA Mobile: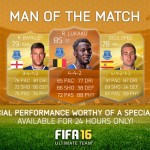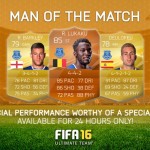 If you login to your FIFA Mobile account this weekend you will receive a Rare Gold Player pack!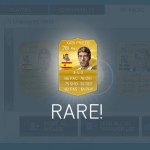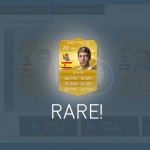 Manchester United left back, Luke Shaw, revealed his FIFA 16 Ultimate Team squad this weekend that also features his insane Pro Player card that you can view together with his squad bellow: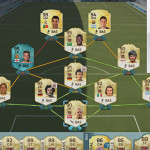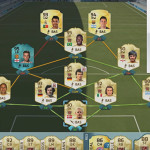 Chelsea FC and EA Sports are giving you the opportunity to attend the FIFA 16 Pro Player Tournament at Stamford Bridge this month and watch some of the players going head to head before meeting your heroes and receiving unique photo opportunities and FIFA giveaways. To enter the competition just fill up this form.
Winners will be contacted and announced on January 22nd.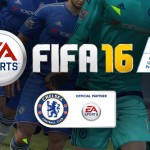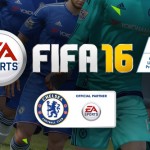 Fot this week's best FIFA 16 articles and guides we have found the following posts:
– 5 FIFA habits to fix in 2016
– 5 Ways to Prepare for Team of the Year
 – What FIFA needs to steal from Dota 2
– [FIFA16 Mobile] Maximizing XP to Level up
– 4-2-3-1 (narrow) Formation guide
– Beginner's Guide: Work Rates
– FCK Benz's 4-3-3(5) aka False Nine Guide
Lastly, enjoy the official FIFA 16 GOTW #12 from EA Sports FIFA:
As always, thank you for checking this week's post and see you next week with more FIFA 16 news!