Title Update #5 for FIFA 16 went live on PC this week including the next gameplay changes:
Improvements to the Rules and Physics systems to have better referee decisions and help address penalty decisions.
Behavioral changes in 'Secondary Contain' and 'Interceptions' to help balance high-pressure situations.
Improvements in how quickly fatigue effects occur for players using 'Aggressive Interceptions' and 'Secondary Contain'. This could, in turn, have an impact on your ability to apply high pressure as the game progresses and your players become increasingly fatigued.
Instances where no auto tackle launched even when positioned properly.
Improvements in the positioning system to allow for better attacking runs and support.
In addition to the above, there have been made some minor changes to attribute boosts provided by Chemistry in FIFA Ultimate Team, which affects passing, interceptions, and long shots.
The update will be available on Xbox One and PS4 earlier next week.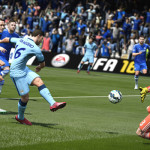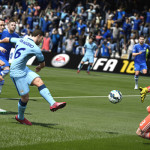 The FIFA 16 Ultimate Team mobile game also got an update released that includes a new game mode, Skill Games!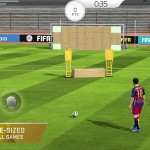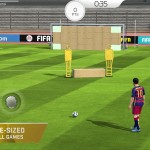 FIFA 15 Ultimate Team New Season game got an update as well that features some off-the-pitch improvements to get you into the game faster and better gameplay and visuals for iPad Pro.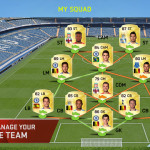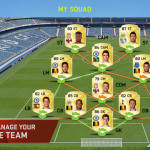 We had a premiere in FUT this week with the release of the first Team Of The Group Stages that features IN-Forms of the best players from the recently finished UCL group stages:
Starting XI
GK: Gianluigi Buffon – Juventus (Italy)
CB: Diego Godín – Atlético de Madrid (Spain)
CB: Naldo – VfL Wolfsburg (Germany)
CB: David Alaba – Bayern München (Germany)
LM: Douglas Costa – Bayern München (Germany)
LM: Alexis Sánchez – Arsenal (England)
RM: Isco – Real Madrid (Spain)
RM: Willian – Chelsea (England)
RM: Hulk – Zenit St. Petersburg (Russia)
ST: Luis Suárez – FC Barcelona (Spain)
LW: Cristiano Ronaldo – Real Madrid (Spain)
Substitutes & Reserves
GK: Matz Sels – AA Gent (Belgium)
CB: Giorgio Chiellini – Juventus (Italy)
LM: Raheem Sterling – Manchester City (England)
LM: Nicolás Gaitán – Benfica (Portugal)
ST: Antoine Griezmann – Atlético de Madrid (Spain)
ST: Robert Lewandowski – Bayern München (Germany)
LW: Neymar Jr. – FC Barcelona (Spain)
CB: Kurt Zouma – Chelsea (England)
CB: Jeffrey Bruma – PSV (The Netherlands)
CM: Miralem Pjanic – AS Roma (Italy)
RW: Angel Di Maria – Paris Saint-Germain (France)
ST: Artem Dzyuba – Zenit St. Petersburg (Russia)
These IFs will be available in packs from 11th December – 14th December. You can view the team more detailed at FUTHead or FUTWiz.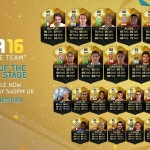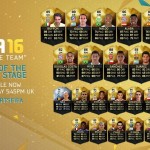 In packs you can now find as well the IN-Forms of TOTW 13:
STARTING XI
GK: Łukasz Skorupski, Empoli – 71>74
LWB(LB): Oscar Wendt, Borussia M'gladbach – 76>80
CB: Thiago Silva, Paris Saint-Germain – 88>89
CB: Winston Reid, West Ham United – 78>80
LB: Gayà, Valencia CF – 80>81
LM: Marko Arnautović, Stoke City – 78>80
CDM(CM): Aaron Ramsey, Arsenal – 82>83
RM: Riyad Mahrez, Leicester City – 73>80
RM(LM): Lukas Podolski, Galatasaray – 77>80
RW(RM): Henrikh Mkhitaryan, Borussia Dortmund – 81>82
ST: Karim Benzema, Real Madrid – 86>87
SUBS
GK: David Yurchenko, FC Ufa – 72>74
CB: Mathias Jørgensen, FC København – 71>74
CB: Matthew Mills, Nottingham Forest – 70>74
LM: Jairo, 1. FSV Mainz 05 – 74>74
CM(CDM): Cheikh N'Doye, Angers SCO – 72>74
RW(RM): Roman Gergel, Górnik Zabrze – 67>71
ST: Matty Taylor, Bristol Rovers – 60>64
RESERVES
GK: Rui Patrício, Sporting CP – 81>81
RM: Xherdan Shaqiri, Stoke City – 80>81
LW: Viktor Fischer, Ajax – 77>81
ST: Mattia Destro, Bologna – 78>80
ST: Antonio Sanabria, Real Sporting de Gijón – 73>74
These IFs will be available in packs from 9th December – 16th December. You can view the team more detailed at FUTHead or FUTWiz.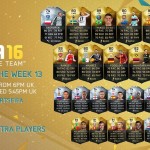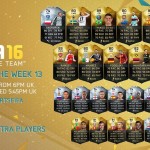 A new batch of price range updates went live recently and you can check it out at this page.
FIFA mobile players are starting to get some special packs in the FUT Store as you can see in the next pic: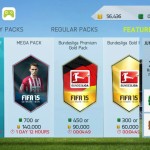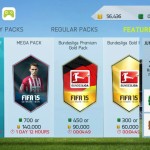 Maybe in the near future, console players may get them as well?
You can now redeem the new MLS Adidas Nativo ball from the EASFC catalogue for 300 EASFC coins.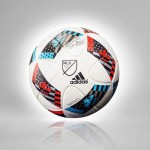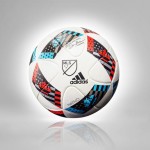 Football legends Gary Neville and Ryan Giggs were asked by EA Sports to pick their Ultimate Legends XI and in the next video you can see who they decided for:
Round 10 of GOTW has some insane screamers that you cannot miss:
Lastly, EA Sports are holding a 16-days giveaway as a part of the #16DaysOfFIFA event where they will give away, everyday, until December 26th awesome gifts by simply following them and sharing their posts on twitter or facebook.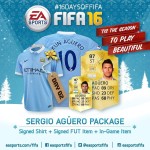 Thanks for checking this news post and we apologize for the delay of the post for those who were waiting for it to come out earlier.