FIFA 13 is getting closer and closer,and with it new details,videos,screens and features are being revealed to the public and we've got the latest ones in this post!
With the end of Gamescom last week,EA Sports released tons of new details and confirmed that the FIFA 13 Demo will be available on 11th September on PS3, Xbox 360 and PC!The demo will include the new FIFA Match Day and Skill Games features, and will have the next teams,stadium and options:
FIFA 13 Demo Teams
– AC Milan
– Arsenal
– Borussia Dortmund
– Juventus
– Manchester City
FIFA 13 Demo Stadium
Etihad Stadium – Manchester City
Time – 12pm – 10pm
Weather – Clear Sky, Rain, Snow, Cloudy
FIFA 13 Demo Options
Half Length – 3 minutes
Difficulty – Amateur, Semi-Pro, Professional, World Class, Legendary
Game Speed – Slow, Normal, Fast
You will be able to upload goals and images from the demo to www.easportsfootball.com
(Credits to FSB for the list!)
Bellow you can check the FIFA 13 Gamescon trailer:

With the new trailer released,plenty of new features have been revealed for Seasons, Clubs and Ultimate Team as well as new features such as Virtual Bundesliga, EA SPORTS FOOTBALL CLUB MATCH DAY.Below is a breakdown of all the updates based on each game mode:
SEASONS
·         You now own a trophy cabinet to show off your silverware and unlock better cabinets along the way
·         Play with a mate locally in 2v2 online ranked play
·          More matchmaking options such as guests, limited expansion, club vs. international teams and more
·         The ability to earn Division Titles will give more depth to moving up the ranks
·         Persistent team management saves allows you to set your club up once per squad update
·         Better star level matchmaking will allow for a more diverse set of opponents
This new feature is available for fans in Germany, Switzerland and Austria. Fans can pick a Bundesliga club and be part of monthly competitions. An end-of-season champion will be crowned in a live showdown.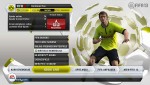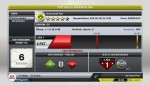 EA SPORTS FOOTBALL CLUB MATCH DAY
·         Real-world form, injuries, suspensions and media gossip will be reflected  in-game throughout the season as well as in dynamic commentary for top leagues
·         "Games of the Week" feature now in kick-off mode containing the biggest matches from the real world of football
CLUBS
·         Online Pro and CPU teammates stats based off real attributes from players in top leagues
·         Tuning to human goalkeepers is no longer fully assisted in clubs
·         Maxed out Virtual Pros are more realistic to real life players plus accomplishment and growth have been tuned
·         A filter is available to match your ANY preference and human goalkeeper preference
·         AI teammates get better as your Club improves
·         Online Pro progression will be saved on the server which means no more hackers
·         Online Pro for Clubs only to prevent offline boosting
·         Seasons format has been added to simplify the ranking system
·         A Free Agent Hub allows you to play Drop-In Matches
FIFA ULTIMATE TEAM
·         Improved game introduction for new players
·         Special reward packs will await returning FUT players
·         Seasons format has been added to FUT with five divisions
·         Single-player Seasons in FUT have eligibility requirements while Online Seasons in FUT  is all about bringing your best squad
·         At the end of every Season there will be a prize based on how well your squad performed
·         Team of the Week Challenges and FUT unlockables will be available in the Football Club Catalogue
·         A redesigned main menu for quicker navigation with dynamic information to keep you up to date
·         FUT is now integrated with EASFC so your friends can keep up with all your big signings
·         You can buy unlock rewards in the EASFC Catalogue, such as more squads or bigger trade piles
·         Fitness has been redesigned to make fitness recovery items more important
·         Neutral morale is the new default meaning you must manage your squad to get high morale
·         Players expect to play and win to keep high morale
·         Players with low morale recover to neutral faster
·         You can now challenge the Team of the Week for a reward every week
·         Integration of a tutorial where you will have the opportunity to choose Messi, Karim Benzema, Jakub Błaszczykowski or Claudio Marchisio to introduce you to FUT13
·         Earn rewards with NEW manager tasks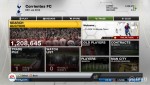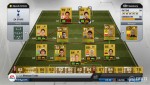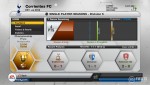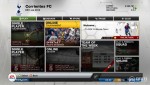 CAREER MODE
·         In the Career Mode setup menu you can now select "Europe 1st Season"
·         This takes you through to the cup draw which at first is populated with random teams.
·         You then get the option to draw again from "seeded teams" which will give you a tournament setup closer to the real deal.
·         After that you can also manually swap teams with others from the same league if you wish.
(Thanks to FSB for the career mode features)
As well a new set of screens was released: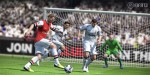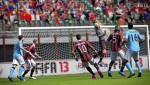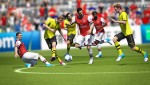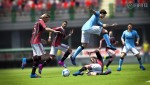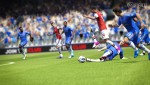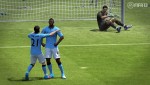 Still from Gamescom we've got the next FIFA 13 Gameplay footages:





Here is a preview of the Skill Games mode that we've talked about in our last post:

Next we have four new covers!The Austrian cover featuring David Alaba from Bayern Munich with Messi and the Japanese cover featuring Honda (CSKA Moscow),Messi and Hasebe (Wolfsburg)!Also other two new Collectors Edition covers have been released for the fans of PSG and Lille: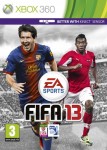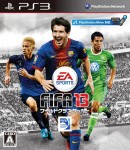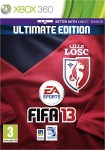 (Thanks to our friends from FIFAKulte for the french cover)
In other news,EA Sports renewed their partnerships with two well known european teams,Everton and Borussia Dortmund!Another great partner that EA Sports managed to sign is ESPN!The sport television company will feature their intro before the matches in FIFA 13 and will implement their realistic scoreboard for the first time in FIFA!

Recently EA Sports published on their youtube accout a video showing Vancouver Whitecaps defenders Jay Demerit and Alain Rochat talking about the Motion Capture they've been doing for FIFA 13.In the video bellow you can see how Balotelli's "Hulk" celebration is made:

The EA SPORTS Season Ticket will finally be available for the Playstation 3 users in Europe!The program will give you early access to all of your favorite EA SPORTS titles, with even more value for only $24.99 or 2000 Microsoft® Points for 12 months of benefits! With EA SPORTS Season Ticket, you'll get ahead of the game in all participating titles with:
Access to over $100 of PDLC
3 days Early Access to the full game
20% discount on additional PDLC
More info here.
New FIFA 13 Articles:
– Xaor's Corner: Gamescom (FSB)
– EA SPORTS Unveils FIFA 13 for Wii U (EA)
– FIFA 13 – Wii U Preview (FSB)
– FIFA 13 Wii U Graphical Improvements Focused on Crowd and Pitch (NWR)
– Jan Jarvis on FIFA 13 PC (EA Forums)
– 'FIFA 13' gets PlayStation Move support (TheVerge)
– FIFA 13: 10 Celebrations That Must Be Included (WhatCulture)
– Real-world player form to be reflected in-game in FIFA 13 (GamePlanet)
– FIFA 13 Preview (GamingNexus)
– CONCACAF absent from FIFA 13, EA explains why (News10)
FIFA 13 iOS was announced at the EA Summer Showcase 2012 and we've got the video presentation that will show you the new features:

Finally we close this long post with 4 new official FIFA 13 soundtracks:
– Imagine Dragons – "On Top Of The World"
– Flo Rida – "Let It Roll Part. 2" (feat Lil Wayne)
– Clement Marfo & The Frontline – "Us Against The World"
And don't forget to check the EA Sport's youtube account today at 6pm (UK) to find out the new FIFA 13 UK cover stars!

Who are the players that will join Messi on the UK cover?Tell us your guesses in the comments down bellow!