Less than a week until the demo will be released and here we are with a new FIFA 13 roundup post where you will see the new TV Spot,a brand new set of screens,new trailers and the status of the leagues and teams licenses for FIFA 13!
First thing we want to show you is the FIFA 13 TV Spot,featuring Messi, Cahill, Hart, Benzema, Oxlade-Chamberlain, and Harry Redknapp!

Next we have a new set of screens where you can see new specific faces for players like Busquets,Pastore or Marcelo that had generic faces in FIFA 12: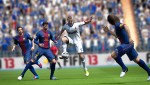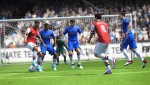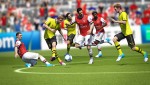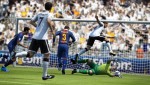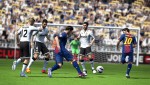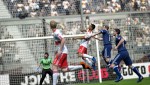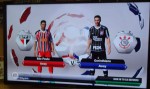 And here you can view a video preview of FIFA 13 that shows some gameplay action.If you watch closely at 1:18 you will be able to spot the managers on the side of the pitch:
Source: EveryEye
Now let's check out some brand new Ultimate Team 13 screens: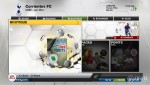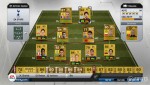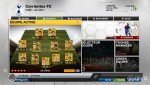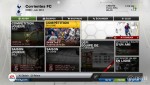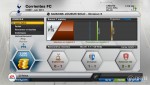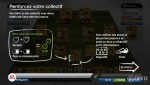 Thanks to fifagamersblog.com for the screens!
Another thing we've found out about FUT13 is that EA Sports hired a security expert from Microsoft to make Ultimate Team more secure and stop the account hacking and phishing!
In the next video producer Santiago Jaramillo reveals what to expect from a new and improved transfer system in FIFA 13's Career mode:

In other news,EA Sports revealed the features and the content of the iOS version of FIFA 13, as well a new set of screens:
33 licensed stadiums, 30 leagues, over 500 teams, and over 15,000 players
Improved graphics
New controls
Universal build including the Gamepad
EA SPORTS Football Club, connecting fans to each other, their favorite club and the real world of football, across platforms.
Online Multiplayer
Tournaments – Leagues & Cups
Quick Match (friendlies, practice, penalty shootout)
Manager Mode
EA SPORTS Football Club Challenges
Bellow you can read an interview with EA Sports Fifa Online Producer Garreth Reeder on Fifa 13 Pro Clubs and check out a new article from Xaor:

– Exclusive Fifa 13 Pro Clubs Interview Garreth Reeder (FVPA)
– Xaor's Corner: Set Pieces (FSB)
The fans of Juventus,Inter and AC Milan will be very happy to find out that their favourite clubs will have their own SteelBook edition covers: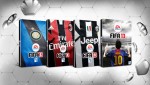 As we said in our last post,Tottenham revealed their third kit through a FIFA 13 trailer: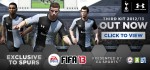 Finally we would like to update you on the licenses status of the leagues and teams that will be in FIFA 13! Thanks to the FIFA Superstars update for the new season, we know that Napoli and Torino FC from Serie A will be unlicensed in FIFA 13! As well the Serie B and the Polish League! For the national teams we know for sure that the next three teams will be in FIFA 13: Saudi Arabia,Czech Republic & Venezuela! As far for the leagues licenses we already know about the addition of the Saudi Premier League and Czech Gambrinus Liga that has been confirmed by the fifa community manager Rob Hodson! Unfortunately the Turkish League has small chances to return in FIFA 13!We know that we've announced a few months ago the comeback of the league but some major events complicated EA Sports job to get the license for the league. Here's the story as far as we know: EA Sports actually managed to get an agreement with the Turkish FA for the league license back on May. Everything was fine until 22 July when FIFA & UEFA officially re-opened the case of the corruption scandal that stroke the Turkish League back in 2011 (the main reason why the Turkish League wasn't available in FIFA 12) and EA Sports were forced again to remove the license! Let's just hope that by next year this story will end and the Turkish League may return in FIFA 14 fully licensed. Another important league that EA didn't managed to sign is the Ukrainian Premier League! Also the Canada NT won't be in FIFA 13.
**UPDATE** The Fifa Superstars update has been done BEFORE the licensing department completed the agreements with teams, so in the final version of FIFA 13, Napoli and Torino may get licensed! Also EA Italy reassured that they have done everything they can to achieve more licenses and more scan-face players for all Serie A teams! Thanks to Outsider87 from FIFAMania for the heads up!
 That's it folks.Before you go be sure to check out the interactive online magazine JoinTheClub13 that features lots of cool stuff with FIFA 13!
See you soon with more news!