The FUT 23 Season might be coming to an end in a few weeks, but that doesn't mean the players cannot enjoy what is left of it. Thanks to the new and repeatable Squad Building Challenges (SBCs), it is now possible for every single FUT member to build their dream FIFA Ultimate Team!
From Cover Star Icon Zidane to Premium FUTTIES Cristiano Ronaldo, every desirable card can be obtained with few coins or matches, it's that simple!
How Does it Work?
FUT Players complete certain SBCs in a seemingly infinite cycle that gives them packs full of fodder, so they can complete larger SBCs that return elite tier cards to use in their Ultimate Team.
Some SBCs contain higher odds of packing elite tier cards, while others contain cards with tradeable value so that FUT players can earn coins to use in the FUT Transfer Market, where they can specifically purchase elite tier cards.
This process means every SBC that is available in FUT at the current moment, and the majority of the best FUT cards released last season, are realistically obtainable for free, including cards such as FUTTIES Hero Yaya Toure or the Dutch superstar Shapeshifter Virgil van Dijk.
Feel free to visit the https://india-1xbet.com/line/football website now, where wagers on other extraordinary Dutch footballers can be made.
What Does it Require to Start?
The first requirement is to log into Ultimate Team. FUT players will be greeted with a message that gives them a free 85+ x 10 Players Pack that can be opened in the store. This specific pack will award gamers 10 player cards either special or gold, above the rating of 85.
The second requirement at this point is to have a few bronze cards, which can be pulled out from the starter squad on a fresh account that has never entered FIFA Ultimate Team during the year. The final requirement is time, and quite a bit of it. That will allow you to continuously perform the process on repeat.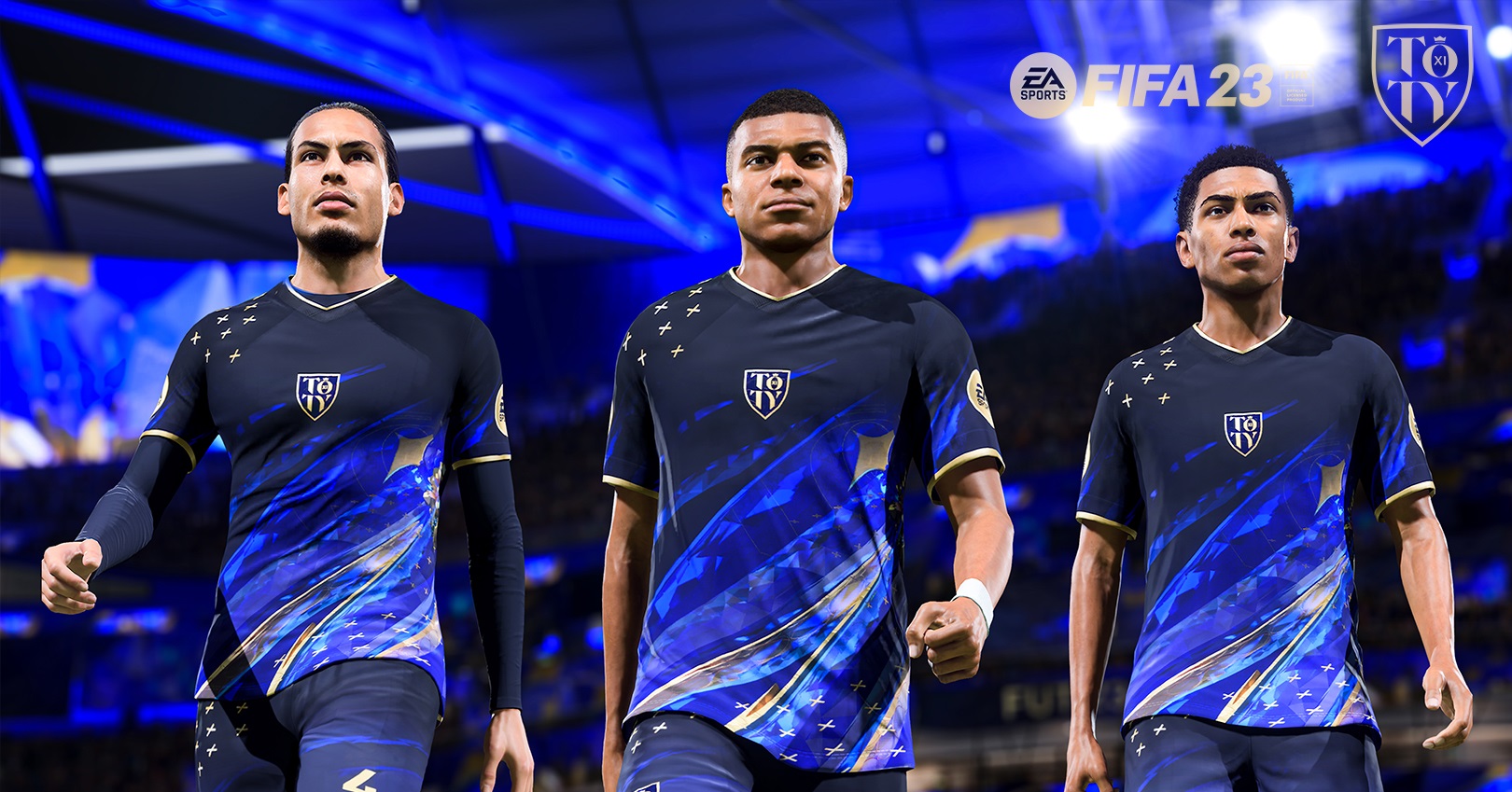 What is 'The Process'?
'The Process' is a reference to the loop of SBCs that must be completed so that the usual FUT player can earn, pack and save cards. Normally, SBCs within FIFA 23 run as a finite exchange system where you sacrifice unwanted value at a higher risk for a reward, usually defined by a limit in completion or high rating requirement, but for an elite card.
But now with certain SBCs such as the 84+ x 10 Upgrade, you can exchange unwanted value for elite cards, with low risk.
SBCs to Complete
FUT Players must complete the following SBCs in-game:
84+ x10 Upgrade
Daily Pre-Season Login Upgrade
Daily Bronze Upgrade
Daily Silver Upgrade
Daily Gold Upgrade
These are the fundamental SBCs which keep the cycle moving, as they are needed if a FUT player wants to build momentum for this process. These SBCs all require minimal investment but support the backbone when grinding for the larger SBCs and packs that contain elite tier cards.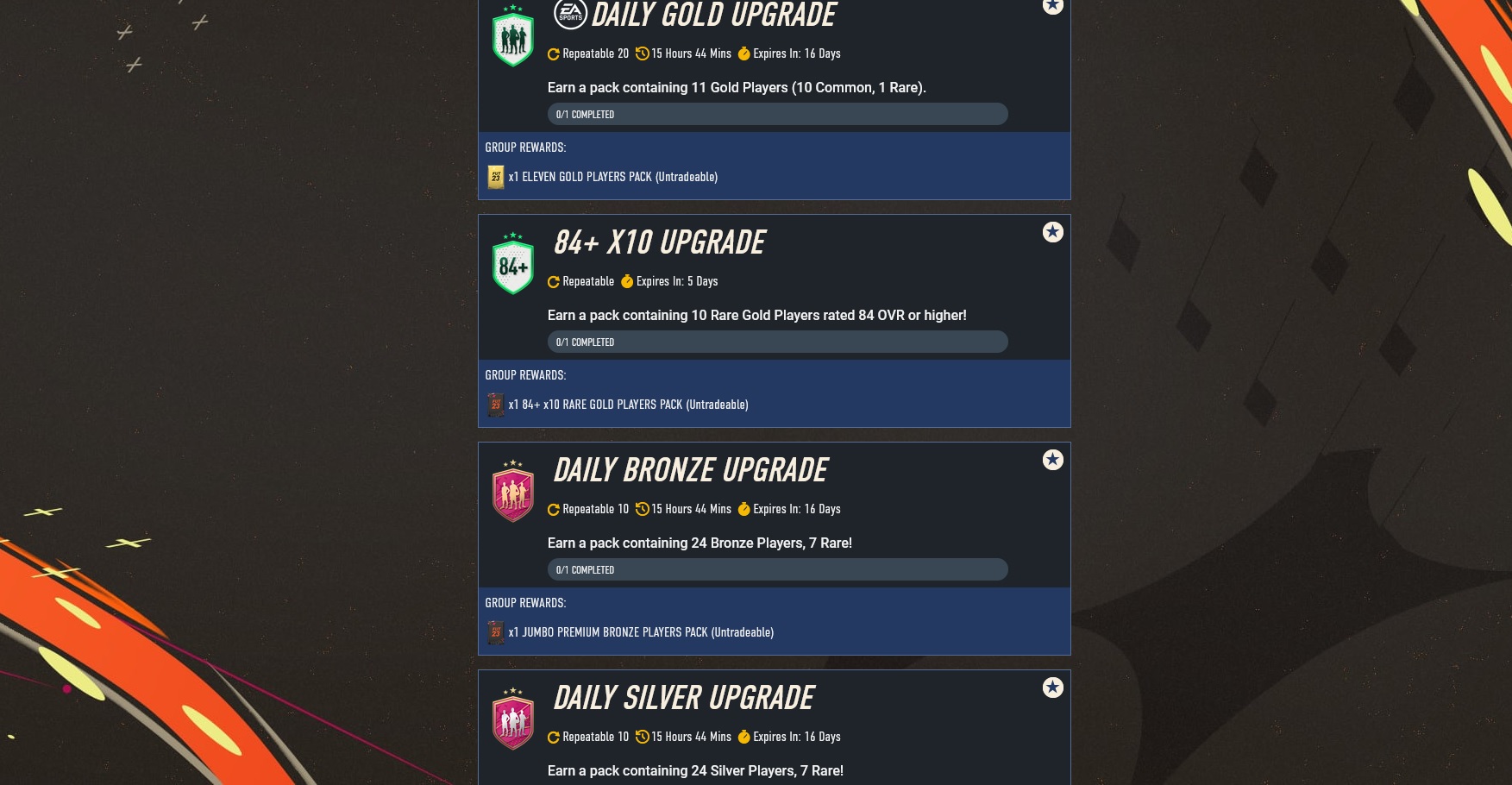 Other high-value SBCs to complete during the process:
Ultimate Bronze Upgrade
Ultimate Silver Upgrade
85+ x10 Upgrade
These SBCs are good to complete but serve different purposes to the process from the SBCs previously mentioned.
The Ultimate Bronze and Silver Upgrades act as bridges between silver to gold cards that can be used for better SBCs, and there is no completion limit, allowing the cycle to continue on repeat.
The 85+ x10 gives slightly better odds of packing elite cards, but requires a higher rated squad to complete it and has a daily limit, unlike the 84+ x10 which can be completed in an unlimited amount. The process requires the player to be able to have the ability to complete the upgrades in a loop, which is harder to do with the 85+ x10 SBC.
But if the player wants to complete the high-value SBCs, they'll still be able to get the elite tier cards, however the fundamental SBCs should be completed first.
What Makes Them Effective
These SBCs are designed to give the player more despite exchanging less. Here's a quick rundown on what you get completing them:
It takes 3 Bronze cards to complete the Daily Bronze Upgrade and you get 24 Bronze cards back.
It takes 3 Silver cards to complete the Daily Silver Upgrade and you get 24 Silver cards back.
It takes 11 Bronze cards to complete the Ultimate Bronze Upgrade and you get 8 Silver cards back, and they can be used to complete the Ultimate Silver Upgrade and get 8 common gold cards, which fill up the 87 rated squad required to complete the 84+ x10.
It takes an 87 rated squad to get a 84+ x10, which will 99% of the time return the player 10 cards that can assemble a squad rating higher than 87, allowing the player to keep some high rated cards for their squads while submitting the others in another SBC.
The process is essentially a straightforward ladder that guarantees every FUT player they'll earn more for their club while spending less.
Currently, Pre-Season Batch 1 has some of the best cards the game on offer, and with luck, you could pack FUTTIES Joe Gomez of Liverpool or PSV's TOTS Xavi Simmons from the 84+ x10 and not spend a single coin.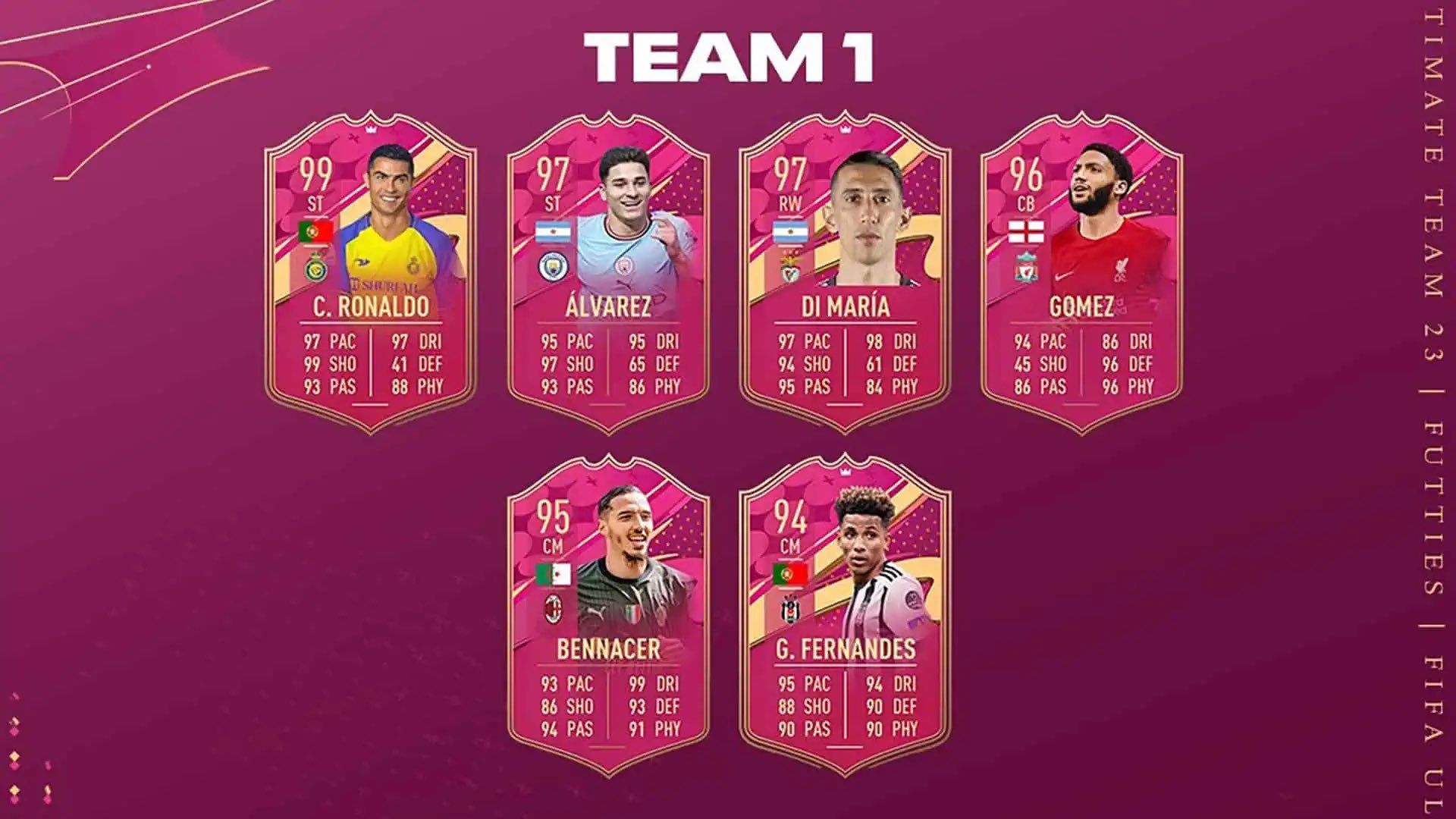 How to Make FUT Coins
What is new in this year's end game cycle of SBC mayhem is that making coins has never been so blatantly easy.
Two SBCs are required to average a daily profit of over 60,000 coins and they are:
81+ Tradeable TOTW Upgrade – 82 Rated Squad Required
TOTS or TOTS Moments Upgrade – 85 Rated Squad and 84 Rated Squad Required
The 81+ Tradeable TOTW Upgrade and TOTS or TOTS Moments Upgrade gives back users a tradeable special card that can be sold for coins. Although the odds of packing a special card that is above their minimum price range is extremely low, just from quick-selling each card, the player is guaranteed to make slightly over 10,000 coins.
Using fodder from the 84+ x10, as well as the Gold cards from the Ultimate Silver and Daily Gold Upgrades to fill in the squad's rating requirements, means these SBCs can be completed completely free, but give a return of over 10,000 coins for each pack.
These two SBCs have a daily limit of 3 completions, which means 6 tradeable cards. Even if they're all discard value (approx. 10,000 coins), the player would make over a minimum 60,000 coins by discarding all six items. These SBCs are set to expire in 12 days (at the time of writing) so a rough estimate would be:
60,000 coins (81+ Tradeable TOTW Upgrade and TOTS or TOTS Moments Upgrade completed 6 times a day) x 12 = 720,000 coins.
Over 700,000 coins from discarding a few cards from an SBC that can be completed quickly and for free. It's a no brainer.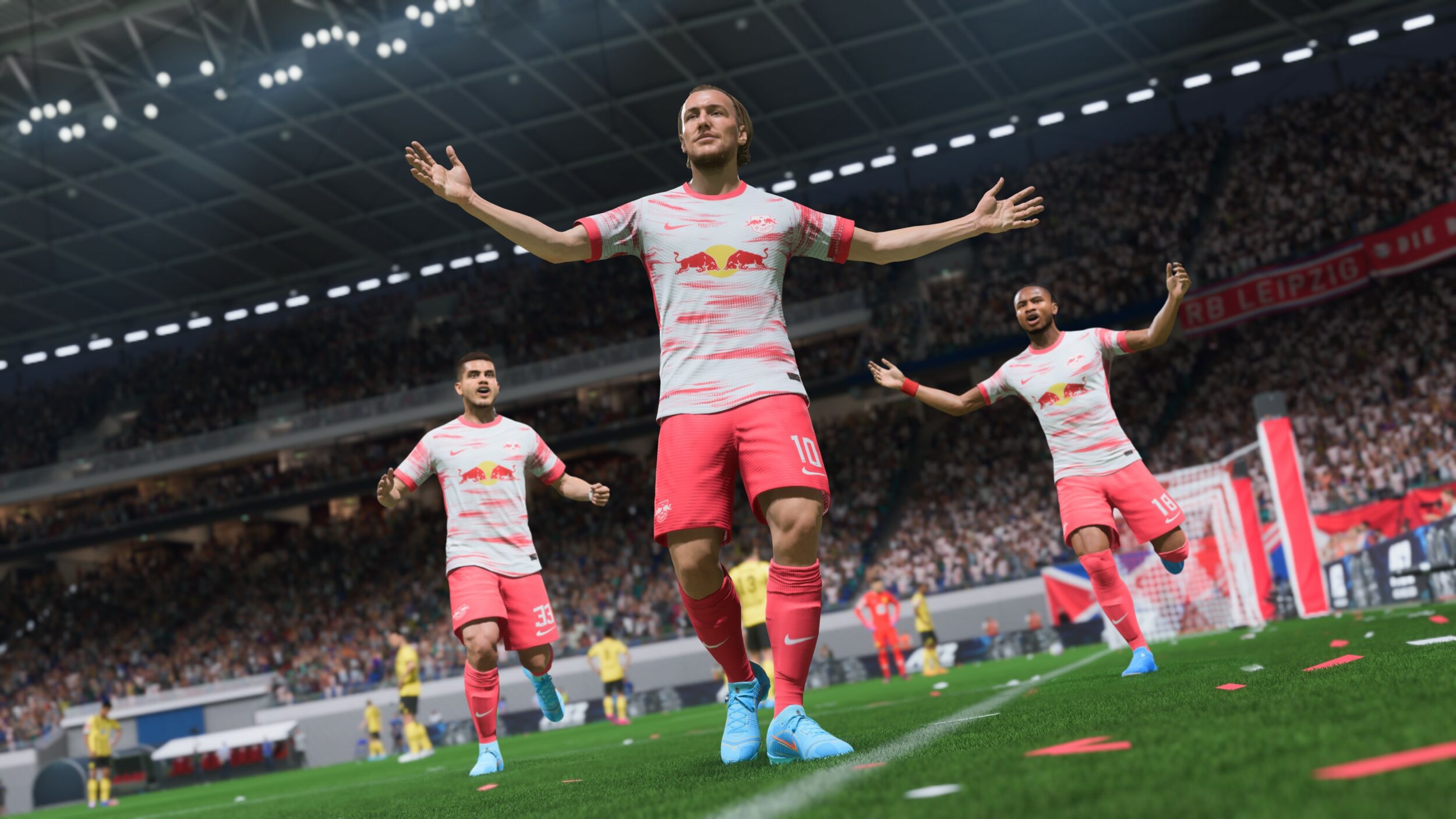 The FIFA era is nearly over, but EA have made sure that the players can enjoy the last few weeks before EA Sports FC 24 is released.
A major complaint over the years in Ultimate Team has been the lack of availability or affordability when it comes to the top tier, high-end FIFA cards but with thoughtful SBCs and rewards like the ones that are currently out, there is no better time to play FUT, and make quick progress doing so.