Team of the First Half of the Season.
EA Sports just announced a new promo event featuring players who are on an exceptional form during the first part of the season. These new special player items will be dynamic and will update in an unique way!
Each FUT19 Headliners player item is released at one OVR in-form upgrade higher than their latest based in-form (TOTW, MOTM, Hero, Record Breaker or Team of the Group Stage item). Each time the FUT19 Headliners player earns a subsequent based in-form, their FUT19 Headliners player item type will dynamically increase to always be one OVR in-form upgrade higher.
So in a few words, these items will always have a +1 OVR than their current in-form item.
The Headliners Squad features 19 players:
– Paul Pogba (Manchester United)
– Alex Sandro (Juventus)
– Yann Sommer (Borussia Monchengladbach)
– Timo Werner (RB Leipzig)
– Marco Reus (Borussia Dortmund)
– Leroy Sane (Manchester City)
– Kenny Lala (Strasbourg)
– Nicolas Pepe (Lille OSC)
– Suso (AC Milan)
– Hakim Ziyech (Ajax)
– Heung-Min Son (Tottenham Hotspur)
– Marquinhos (PSG)
– Milan Skriniar (Inter)
– Hirving Lozano (PSV Eindhoven)
– Duvan Zapata (Atalanta)
– Ousmane Dembélé (FC Barcelona)
– Lucas Hernandez (Atlético Madrid)
– Marcus Rashford (Manchester United)
– Pablo Sarabia (Sevilla)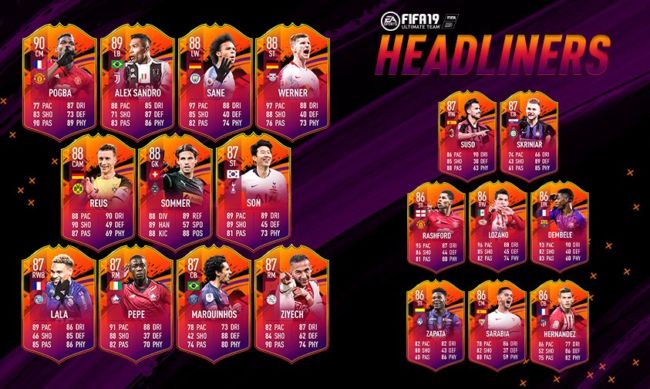 Moreover, you can get three more Headliners via SBCs and Weekly Objectives like Kerem Demirbay or Arnautovic: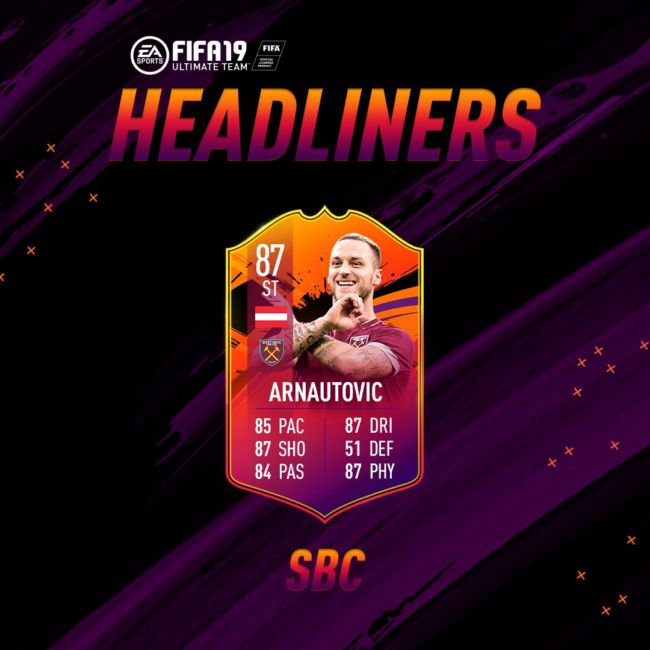 Follow us on Twitter and stay updated with all the news regarding this new event!