From August 16 – 18, the best 32 FIFA players in the world competed for the FIFA Interactive World Cup 2017 title.
The journey to London started back in November with online qualification. Competitors have been through almost 10 months of competition, both online and at live events.
After three days of intense matches, England won their first ever title at the FIFA Interactive World Cup when Spencer GORILLA EALING defeated Kai DETO Wollin 7-3 over two legs to win the most coveted trophy in competitive FIFA.
The winner bagged 200.000$ and a trip for two people to the next FIFA Best Awards where he will be able to meet the best football players on the planet.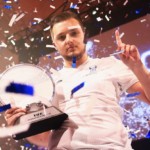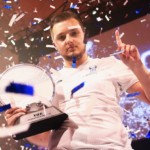 The big leagues are starting to kick off the new season and TOTW 48 shows it:
Starting XI
GK: Agustín Marchesín
CB: Pepe
LB: Alex Telles
LWB: Justin Morrow
CM: Steven Defour
CAM: Henrikh Mkhitaryan
CAM: Wayne Rooney
CAM: Christian Eriksen
RM: Yimmi Chará
ST: Falcao
ST: Neymar Jr.
Subs
GK: Chris Maxwell
LB: Chris Brunt
CM: Blerim Džemaili
CDM: Andreas Bouchalakis
RM: Matteo Tosetti
RW: Brandley Kuwas
ST: Jack Marriott
Reserves
CM: Thomas Mangani
CF: Timofey Kalachev
ST: Nicolás Castillo
ST: Steve Mounié
ST: Abel Hernández
These in-forms are available in packs from August 16th – August 23rd! You can view this TOTW in more details on FUTHead or EASports.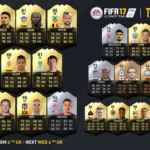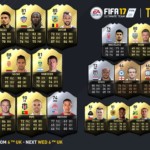 A new batch of summer transfers have been added in FIFA 17 Ultimate Team featuring players like Medel, Giuliano, Soldado or Gray at their new clubs.
For the latest transferred players in FIFA 17 Ultimate Team please check this page.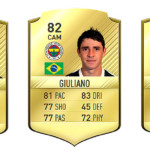 As most of you might know, this was the last week featuring FUTTIES content in FIFA 17 and below you can check out the last Best of SBCs:
– The Unicorn
– PL POTM Son
– PL POTM Son (Loan)
– FUTMAS – Miranda
– FUTMAS – Miranda (Loan)
– FUTMas – Emre Can
– FUTMas – Emre Can (Loan)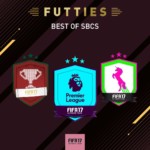 Also a new set of Marquee Matchups SBC is available for you to complete.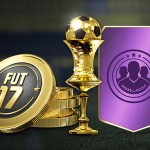 This week EA Sports launched Update 6.3 in FIFA Mobile. Below is a list of all the new changes to ensure a better gaming experience:
User Profiles
Track your account progress with the all new User Profile screen, accessible from the side menu, leaderboards, and match history.

Showcases your Team details including current OVR, Tactic, and the ability to view and compare your teams.
Showcases your Vs Attack details by highlighting current Division, Fans, Match History, Lifetime Wins and Highest Fan Totals.
Showcases your League details including current League, Rank, and an ability to view all of the players/teams in the League.
Gameplay
Chip shots have been simplified and improved and the controls are now more reliable to give you a better experience.
Extended the ending logic for corner kicks to give more time to complete them at the end of game.
Bug Fixes
Fixed a bug where the Pass button would stop working at the very beginning of possessions.
Fixed a bug that would cause the match summary screen at the end of the game to show an incorrect number of goals.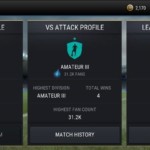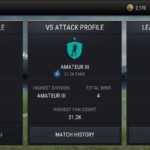 The newest Community TOTW is live in FIFA Mobile featuring the likes of Kroos, Stanciu or Mascherano: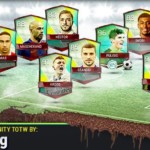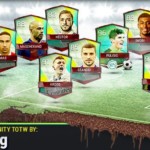 Lastly, a new program is available in FIFA Mobile called Top Transfers Program that you can check right now on your device.
For more details on this program you can check this post.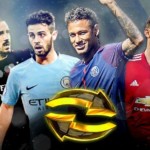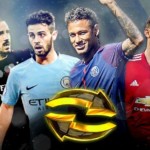 Thanks for checking and see you as usual next week with more news.