Hello FIFA guys ! Many gamers ask for Arena Practice Mode with 3rd Person Camera in FIFA 09 PC. Although we can not perform juggling tricks, it still gives us great experience. Long time ago, in version 1.0, I provided you with an Arena Practice Mode, allows playing one on one with GK. However, it was not enough, we need new camera. With highly patient modding, I'm happy to say that New Arena Practice Mode 2.0 with 3rd Person Camera is READY. Check these screenshots and video now.
***** WHAT'S NEW ?
v2.0
– New 3rd Person Camera added
v1.0
– One on One with the GK.
***** HOW TO USE ?
+ Start 09 Practice Mode
+ READ MANUAL.PDF document CAREFULLY after installation.
***** DOWNLOAD (9 MB)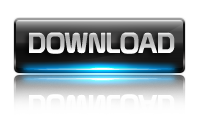 ***** SCREENSHOTS
***** VIDEO