The first PATCH for FIFA 11 PC by MONKEYDRAGON. For those who want to be "millionaire" at MANAGER MODE – download and apply TICKET PATCH now.
======INTRODUCTION
This tool will let you increase ticket $ every home match at MANAGER MODE.
======INSTALLATION
(*) For Windows Vista/7 user, please SET RUN AS ADMINISTRATOR.
– Install to FIFA 11 PC folder
– Click on TICKET PATCH icon on desktop to launch.
======HOW TO USE
1) Launch TOOL
2) Set FIFA 11 PC path
3) Choose APPLY or RESTORE
======IMPORTANT
+ After APPLY, you must keep "career.ini" at FIFA 11\GAME\ folder
+ Value in "career.ini" are optimized, DO NOT change if you are not advanced user.
+ DO NOT APPLY or RESTORE while game running.
+ JUST APPLY 1 TIME.
======CREDIT
+ Special thanks FIFA SOCCER RUSSIA http://www.fifasoccer.ru for FIFAFS Series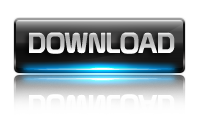 MIRROR