It's Halloween time in FIFA Mobile.
From October 18 until November 1, Scream Team Halloween program kicks off. Earn Trick and Treat Tokens by completing Scream Team Live Events, find Halloween-themed Players items, then complete Plans to unlock a special edition Master Elite Player item.
Daily Events
During Scream Team, there will be a series of special Halloween Live and Flash Events where you can earn Tokens or Halloween-themed Players to use in completing Scream Team Plans.
Be sure to follow us on Twitter for details on when special timed-exclusive events take place.
You don't want to miss out on the special Flash events that could take happen at any time, you'll need the Tokens & Players earned from these events to complete Scream Team Plans.

Scream Team Plans
There will be eight (8) Scream Team Plans to complete, including the chance to unlock up to five (5) special Elite Player items.
Scream Team Upgrade – Redeem Silver Halloween Players to receive one (1) Gold Halloween Player
Treat for Trick – Redeem Treat Tokens to earn a Trick Token
Trick Trade in – Redeem a Trick Token to receive a random prize
Scream Team Elite Player Plans – There are four (4) Scream Team Elite Players to unlock in FIFA Mobile. Each player has their own requirements to unlock, so check in-game for specifics.
Master Elite Player Plan – When you complete a Scream Team Elite Player Plan, you not only unlock that particular player, you also earn a special Monster Token. Collect all four Monster Tokens to unlock the Master Elite Player, Chelsea's Diego Costa.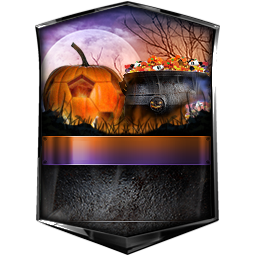 The Complete list of Halloween Players:
LB – Riza Durmisi
LB – Wendell Nascimento Borges
LB – Giorgio Chiellini
CB – Martín Mantovani
CB- Shane Lowry
CB – Robert Huth
CB – Kyriakos Papadopoulos
CB – Douglas Bergqvist
CB – Pepe
RB – Łukasz Burliga
RB – Ezequiel Schelotto
RB – Ryan Shawcross
RB – Atiba Harris
RWB – Oier Sanjurjo Maté
CDM – Stefan Ilsanker
CDM – Héctor Yuste Cantón
CDM – Luiz Gustavo
CDM – Daniele De Rossi
CDM – Papa Kouli Diop
CDM – Cheick Tioté
LM – Sławomir Peszko
LM – Rubens Sambueza
CM – Joey van den Berg
CM – Tongo Doumbia
CM – Marouane Fellaini
CM – Alan Smith
CM – Arturo Vidal
CM – N'Golo Kanté
CAM – Jermaine Jones
CAM – Daryl Smylie
RM – Kerim Mrabti
RF – Jamie Vardy
ST – Besart Berisha
ST – Diego Costa
ST – Alan Gordon
ST – Per Frick

Stats Boost on Halloween Weekend
From Friday, October 28 until Tuesday, November 1 (dates may vary depending on your where you live in the world) all Halloween Themed Players will see an increase to their stats. Meaning that if you have any of them on your team during those few days, you'll see a huge improvement in their Overall rating until November 1.
Enjoy and have fun!