There's something special when you scout for the next big thing in Career Mode and stumble upon a talent that you've never heard of before.
Most players when they start a new save in Career Mode jump on the transfer market and start looking for popular wonderkids such as Xavi Simons, Jamal Musiala or Bukayo Saka among others. However, in this post, we will discover together 5 amazing hidden wonderkids that you will need to try in your next FIFA 23 Career Mode save. Let's dive in!
Sidney Raebiger
First up is a talent that's currently playing in 2. Bundesliga for SpVgg Greuther Fürth. Sidney Raebiger is an amazing 17-year-old prospect playing as a central midfielder that can be dispatched in an attacking position as well.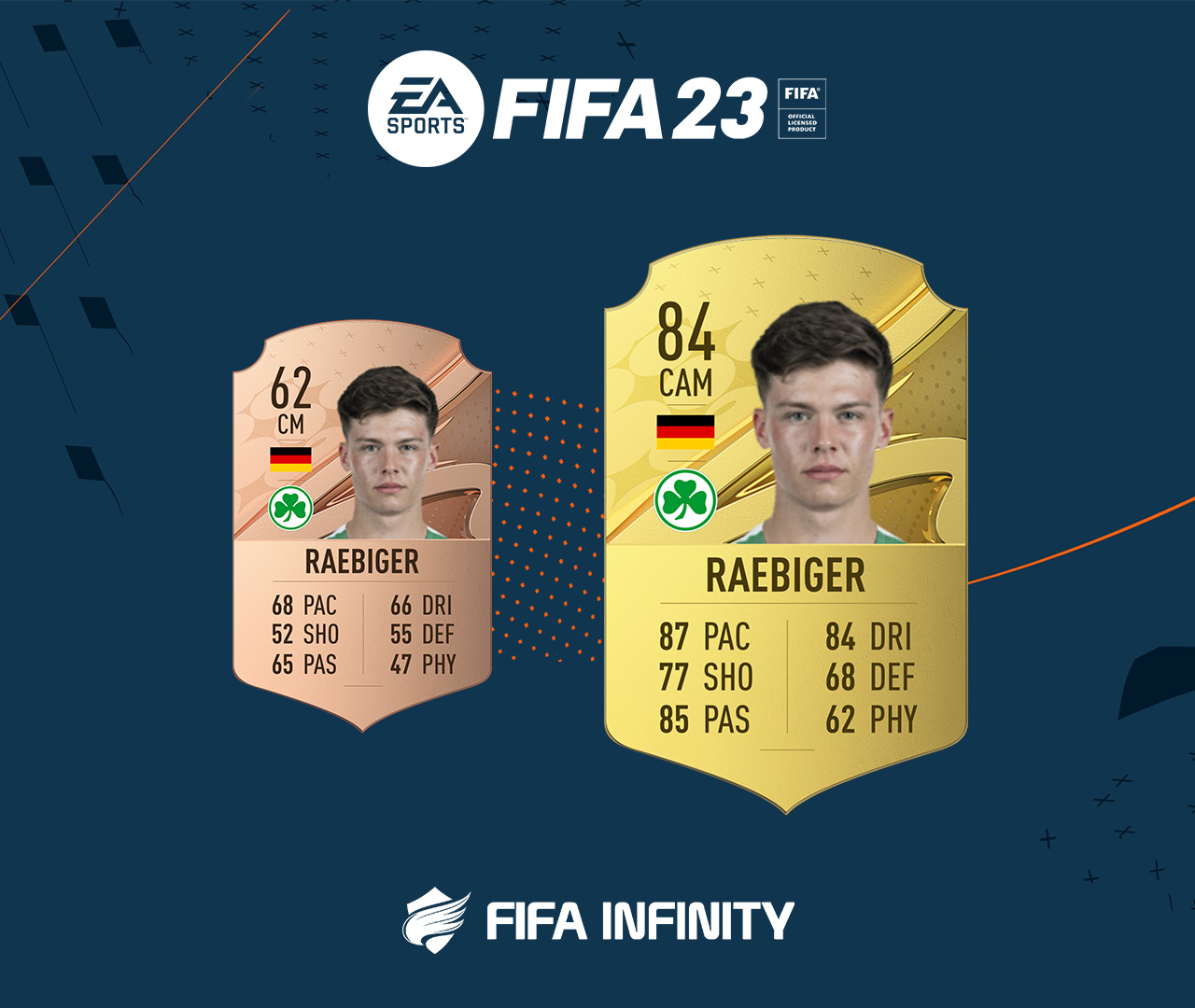 A product of the RB Leipzig academy, the young German is currently 62-rated in FIFA 23 and has an outstanding 84 potential in Career Mode. Dribbling and passing are his best qualities in-game together with high balance and agility. To top it off, he has a real face in-game and his value is just €1.2M. A true bargain!
Luca Koleosho
Next on our list, we have another unknown wonderkid that will surprise you in FIFA 23 Career Mode. The 17-year-old Luca Koleosho from RCD Espanyol is one for the future thanks to his hidden in-game attributes. Although born in the USA, he chose to represent Canada at international level. The 64-rated player is equipped with some amazing attributes such as 85 pace, 86 agility and 74 dribbling.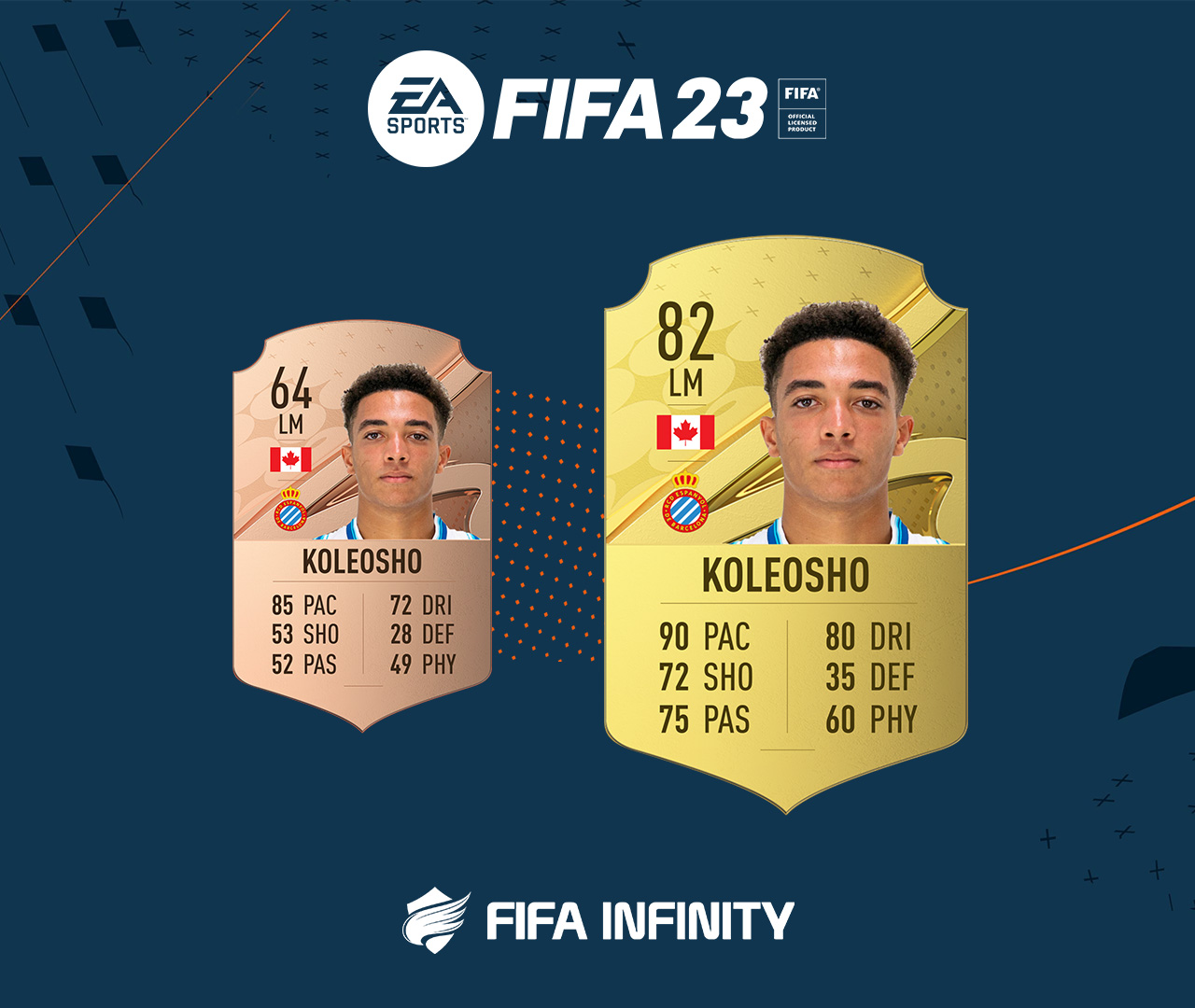 The Canadian can play on both wings as a left or right midfielder, and his potential in-game can reach up to 82 OVR. His market value is currently €1.5M in FIFA 23 which makes him a great target for smaller clubs with limited budgets.
Football is getting more and more popular in Canada, and it is not surprising to see talents such as Koleosho pop up on the football scene. Another sign of the popularity are the top online casino sites that allow Canadians to bet on their favourite football teams.
Serge Ngoma
From Canada, we move south into the USA where we find another interesting talent, Serge Ngoma. Playing in the MLS for the New York Red Bulls, the 16-year-old player reminds us of a former American wonderkid, Freddy Adu.
Just like Adu, Ngoma plays in the forward position as either winger or central striker and made his professional debut at a very young age. Although he is just 58-rated in FIFA 23, he has a blazing pace of 90 and decent dribbling stats.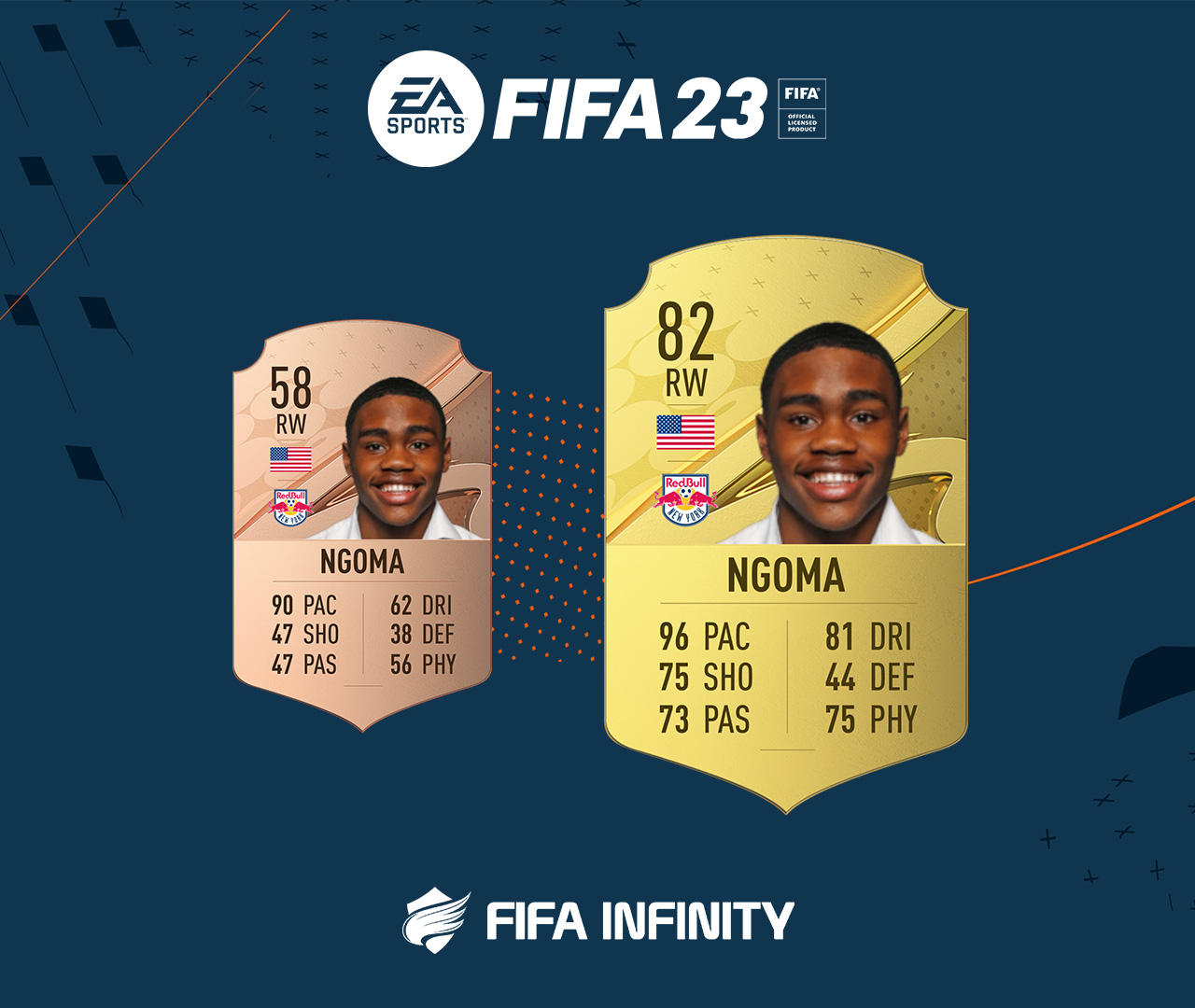 The best part is his 82 potential that can grow even further thanks to the Dynamic Potential feature in Career Mode. Also, his market value of just €650K is an amazing incentive to sign him up to your club.
Fabio Chiarodia
It's rather unusual to see Italians playing in the German Bundesliga, however our next wonderkid is one of those rare exceptions. At just 17 years of age, Fabio Chiarodia is playing professionally for Werder Bremen after getting promoted from their academy back in 2021.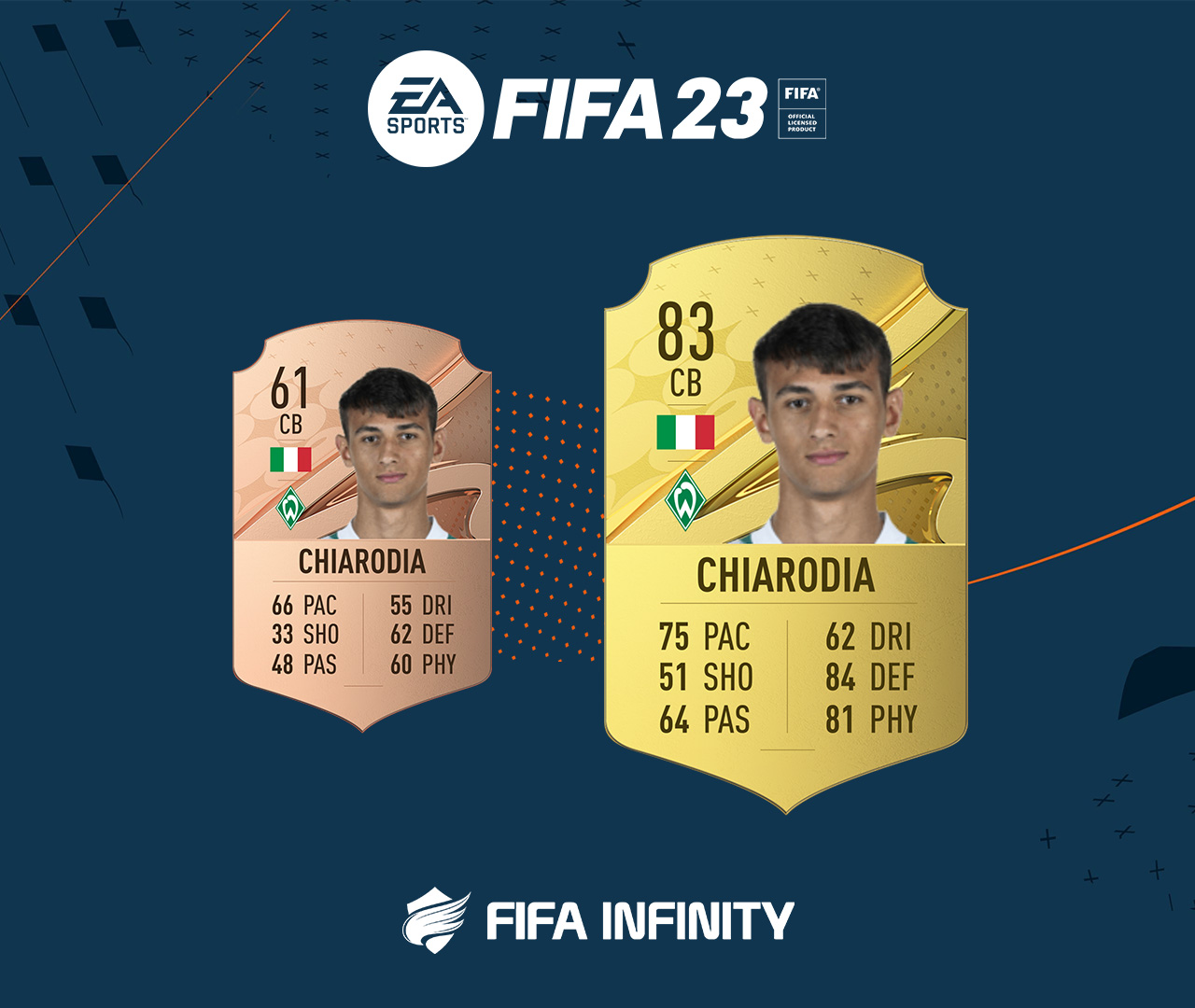 The talented center back has an overall rating of 61 in FIFA 23 and can reach his 83 potential rather easily with lots of game time and proper training. His value in Career Mode is set at €975K however you can activate his release clause of €2.7M if you wish to sign him immediately.
Roger Fernandes
The last hidden gem we have on our list today is Sporting Braga's midfielder, Roger Fernandes. A product of Braga's academy, the 16-year-old can play on both flanks of the pitch thanks to his pace and dribbling skills. The left-footed player can either represent Portugal or Guinea-Bissau at international level.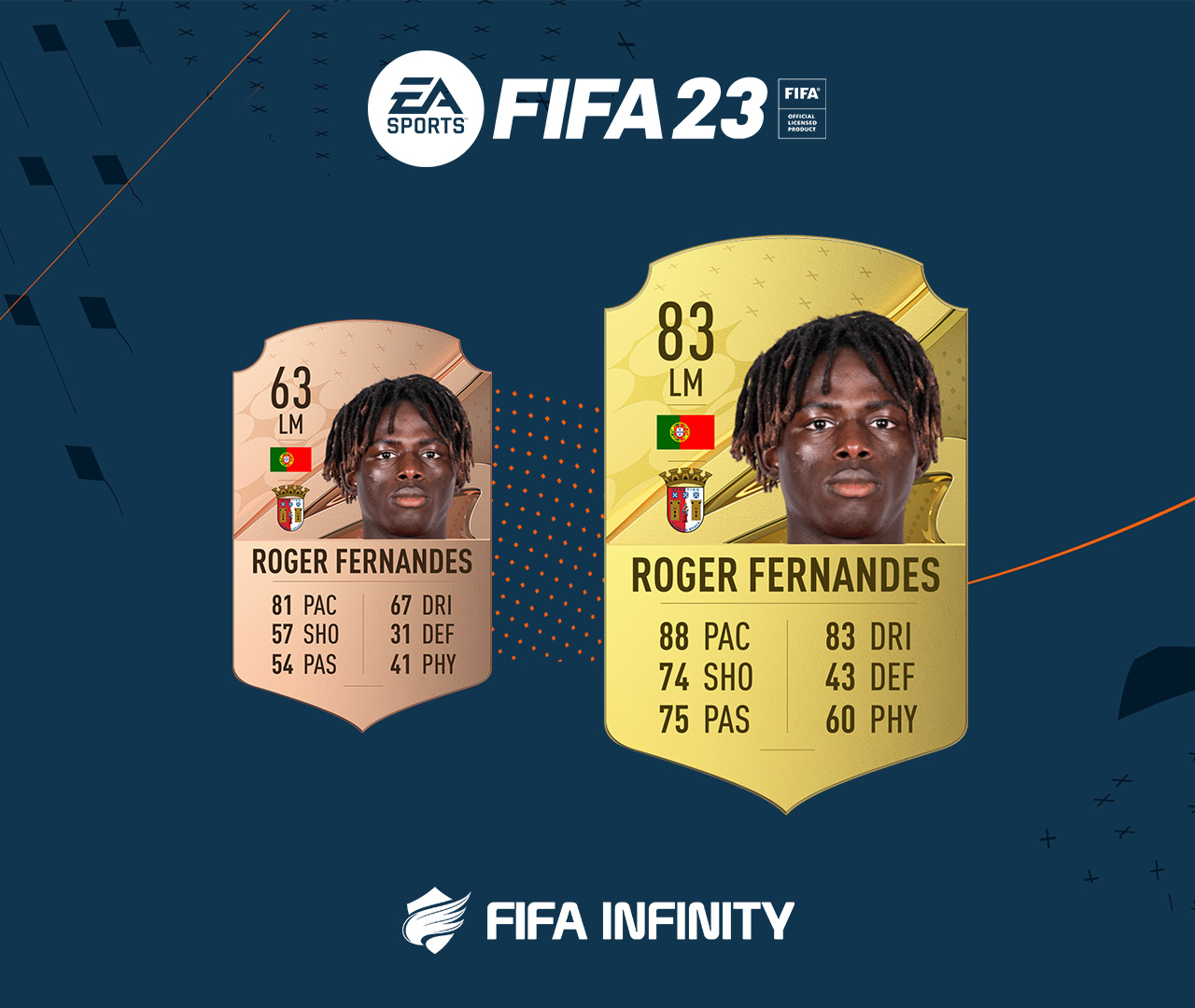 In FIFA 23, he has an overall rating of 63 and a Career Mode potential of 83. Valued at €1.3M in-game, he can be a great investment to any of the small rated clubs in FIFA 23 if funds are available.
Finding the next Lionel Messi or Cristiano Ronaldo will always be tricky if you don't know where to and who to look for in FIFA 23 Career Mode. Luckily, we found these 5 hidden gems for you that can really make a change on your career as a manager and bring in those much needed results.