FIFA 23 has finally hit the shelves and now is the time to find the next football prodigy to add to your Career Mode roster.
While we've already let you in on some of the most talented prospects from small nations, we'll switch the focus east to shed the light on the most promising wonderkids from Asia. While Asian leagues are still a long way from international recognition, Asian football has been making headway in the past decades. So, who might be the next Son Heung-min or Keisuke Honda? Let's find out!
Takefusa Kubo (Japan)
Often nicknamed the Japanese Leo Messi, Takefusa Kubo joined FC Barcelona's youth academy early like the Argentinian superstar. After leaving La Masia because of transfer policy issues, he came back to Japan to become the youngest scorer of the J-League at the tender age of 15.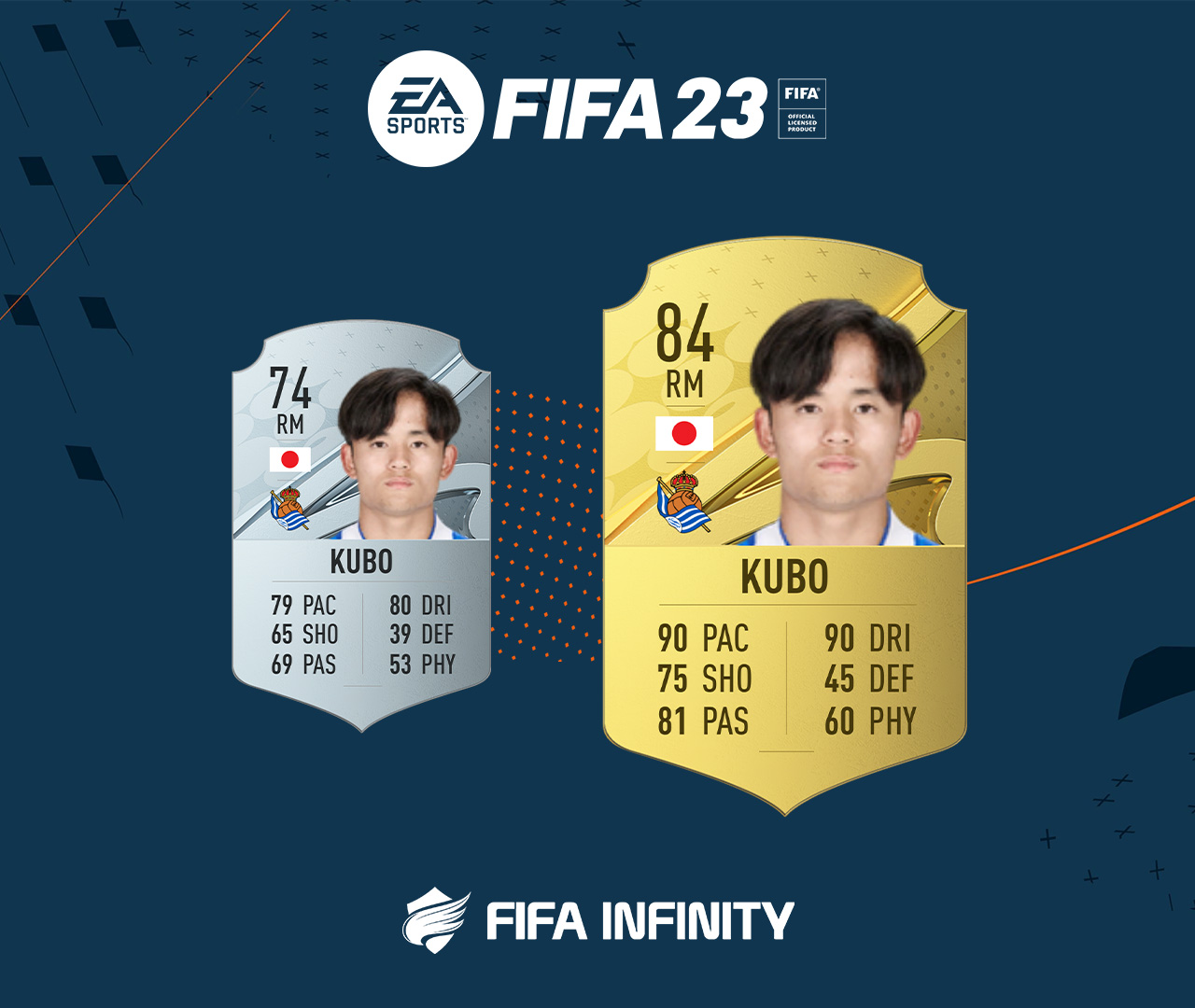 Kubo eventually returned to LaLiga in 2019, only wearing the Real Madrid jersey this time. The young attacking midfielder spent several seasons on loan before joining Real Sociedad permanently during the 2022 summer transfer window. And while Kubo is currently 74-rated in FIFA 23, his excellent movement and mental attributes suggest a star is in the making as his Career Mode potential is set at 84. To acquire him, any manager would need to match his transfer value set at €9.5M.
Lee Kang-in (South Korea)
Next up is another Asian talent with an early career in the Spanish League. Lee Kang-in is a young attacker who can play centrally or on the wings. This South Korean talent kicked off his career in the K-League with Incheon United before signing with Valencia in 2011, where he made his first team debut in 2018.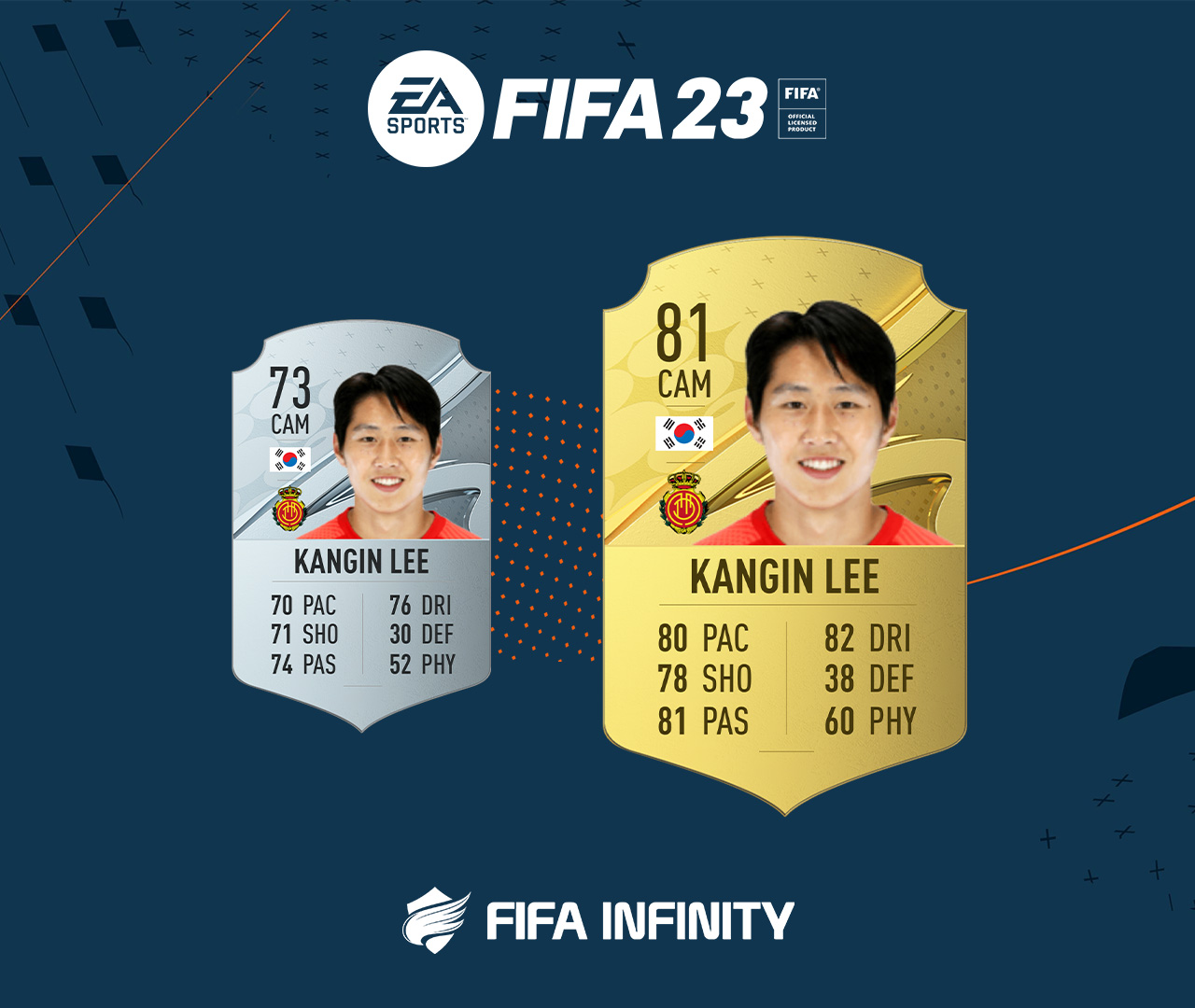 The following year would mark a turning point in his career as Lee made a splash at the 2019 FIFA U20 World Cup, winning the Golden Ball for leading his team to a historic second place. Transferred to Mallorca in 2022, the South Korean got up to a promising start with five total goal contributions. With an overall rating of 73 in FIFA 23, his main attributes are his passing skills, dribbling, shooting and free kick accuracy. In Career Mode he has a potential of 81 and a market value of €7M.
Takuhiro Nakai (Japan)
Takuhiro Nakai is another Japanese player sporting the Real Madrid jersey. The talented midfielder was spotted by Los Blancos at one of their training camps in Japan. Pipi, as his nickname goes, eventually moved to Spain and has been playing for the Spanish giant's reserve team since September 2022.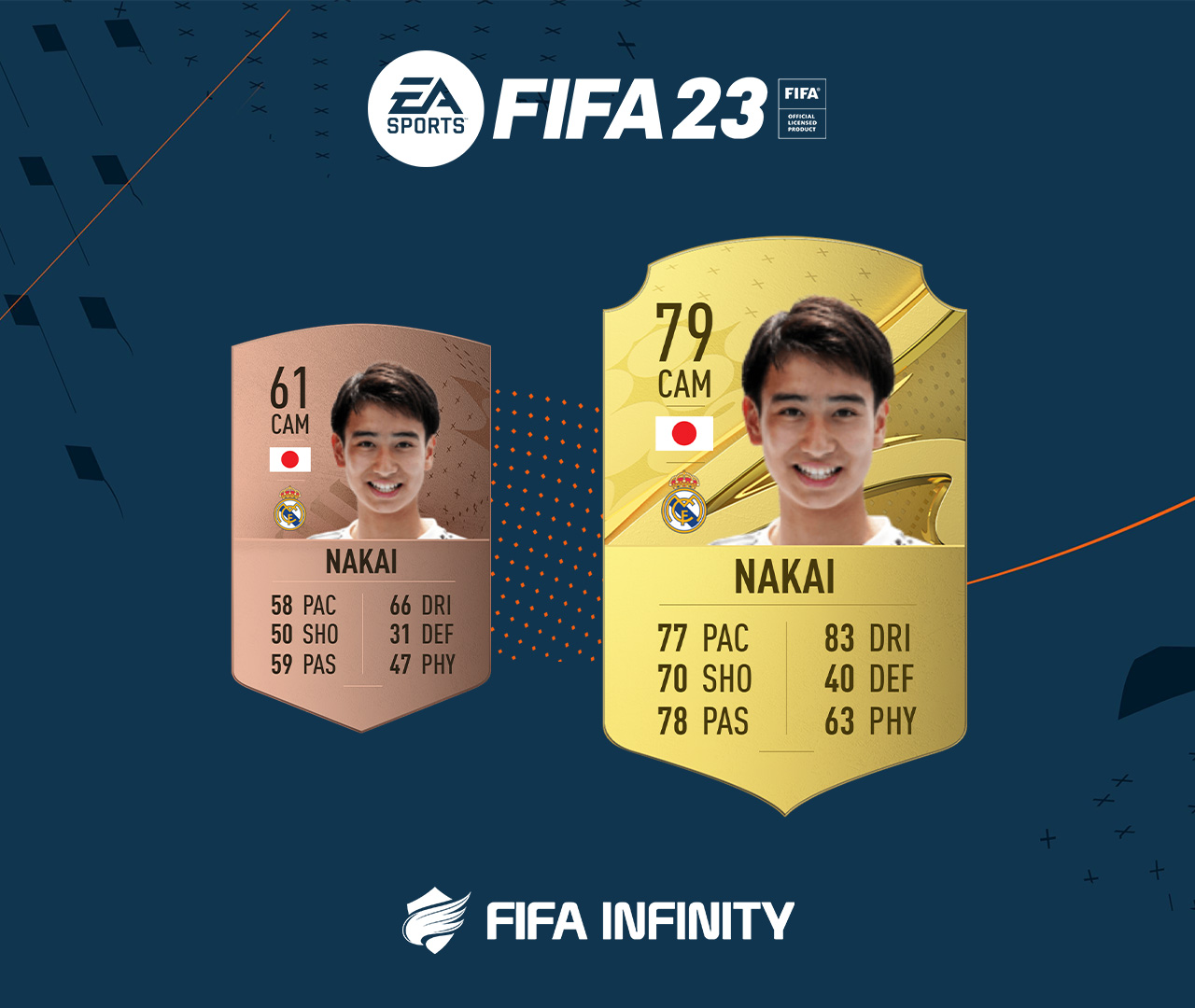 While the 19-year-old is still a prospect, he was featured in the prestigious The Guardian's "Next Generation 2020". His FIFA 23 rating currently sits at 61, but Nakai has a potential of 79 which makes him a very exciting player to try in-game. Moreover, for just €825K he is an absolute steal.
Zidane Iqbal (Iraq)
The next Asian talent on our today's list is none other than Manchester United's gem, Zidane Iqbal. Although born in Manchester, England to a Pakistani father and an Iraqi mother, he chose to represent Iraq at international level for which he debuted in January 2022. Iqbal joined the Manchester United youth system aged nine and made his professional debut for 'The Red Devils' in 2021 in a Champions League match.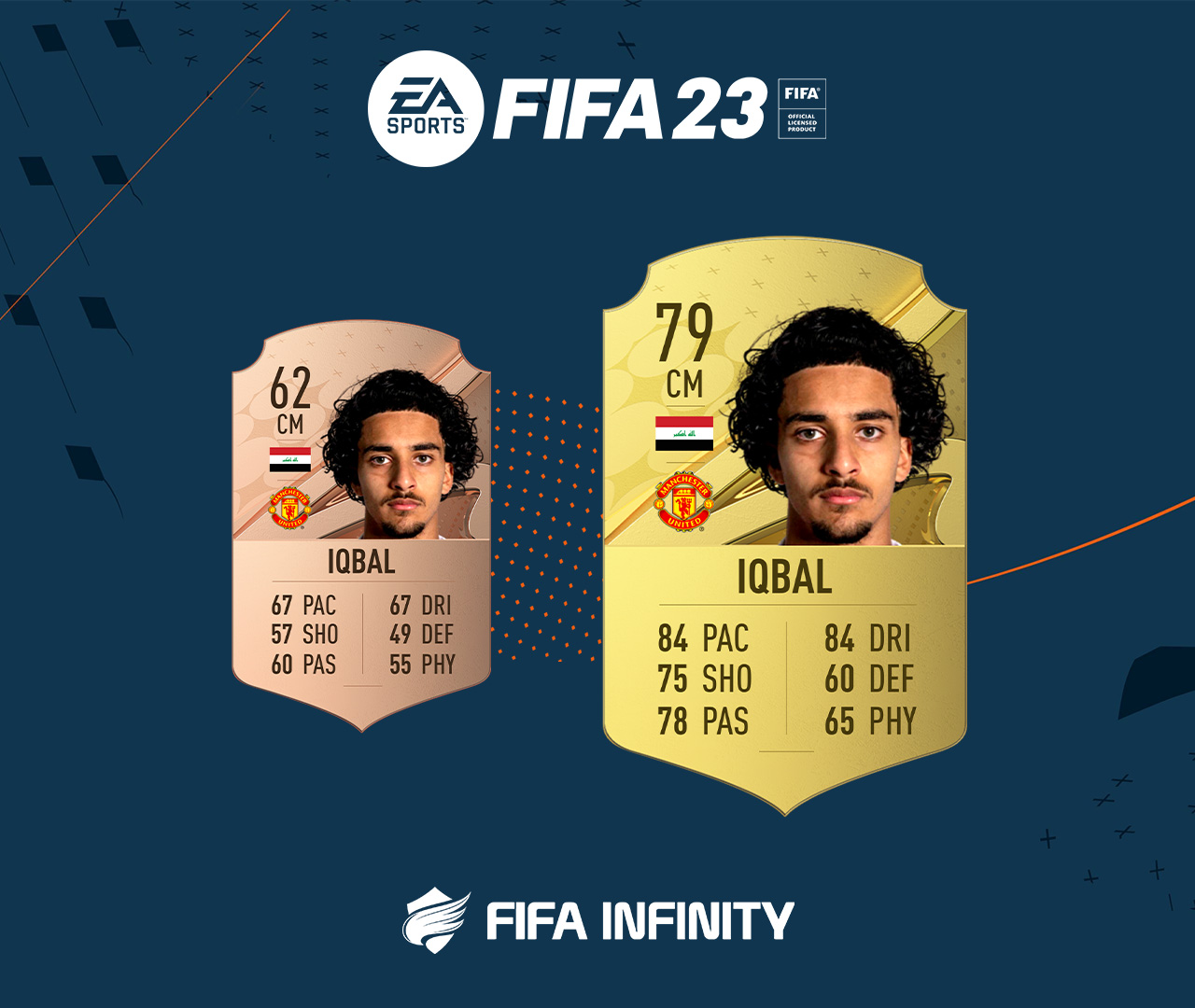 Playing as a central midfielder, the skilful 19-year-old is currently 62-rated in FIFA 23 and has a potential of 79 in Career Mode, which can grow further thanks to the Dynamic Potential feature. If funds are available, he will cost at least €1M to get him.
Like many young Asian talents, Iqbal won't make an impression in Qatar. But football fans worldwide can still get hyped up for the World Cup, even if their native countries won't snatch the trophy. Home to such promising youth as Ekanit Panya, Thailand is gearing up for the prestigious international tournament. And local football lovers may even hit top football betting sites (เว็บพนันบอลที่ดีที่สุด) to place their bets. Online platforms make for a convenient and safe way to circumvent local gambling restrictions. They offer a wide array of betting options alongside free tips and guidelines. Better yet, users may benefit from lofty offers and bonuses.
Allahyar Sayyadmanesh (Iran)

Another interesting Asian player we want to present is one of Iran's biggest talent, Allahyar Sayyadmanesh. Currently playing for Hull City in EFL Championship, the 21-year-old is certainly a player to keep an eye for the future. The Iranian forward can play on both wings or central thanks to his ability to shoot with both his feet. Fast and strong on the ball, he can cause a lot of damage in front of the goal.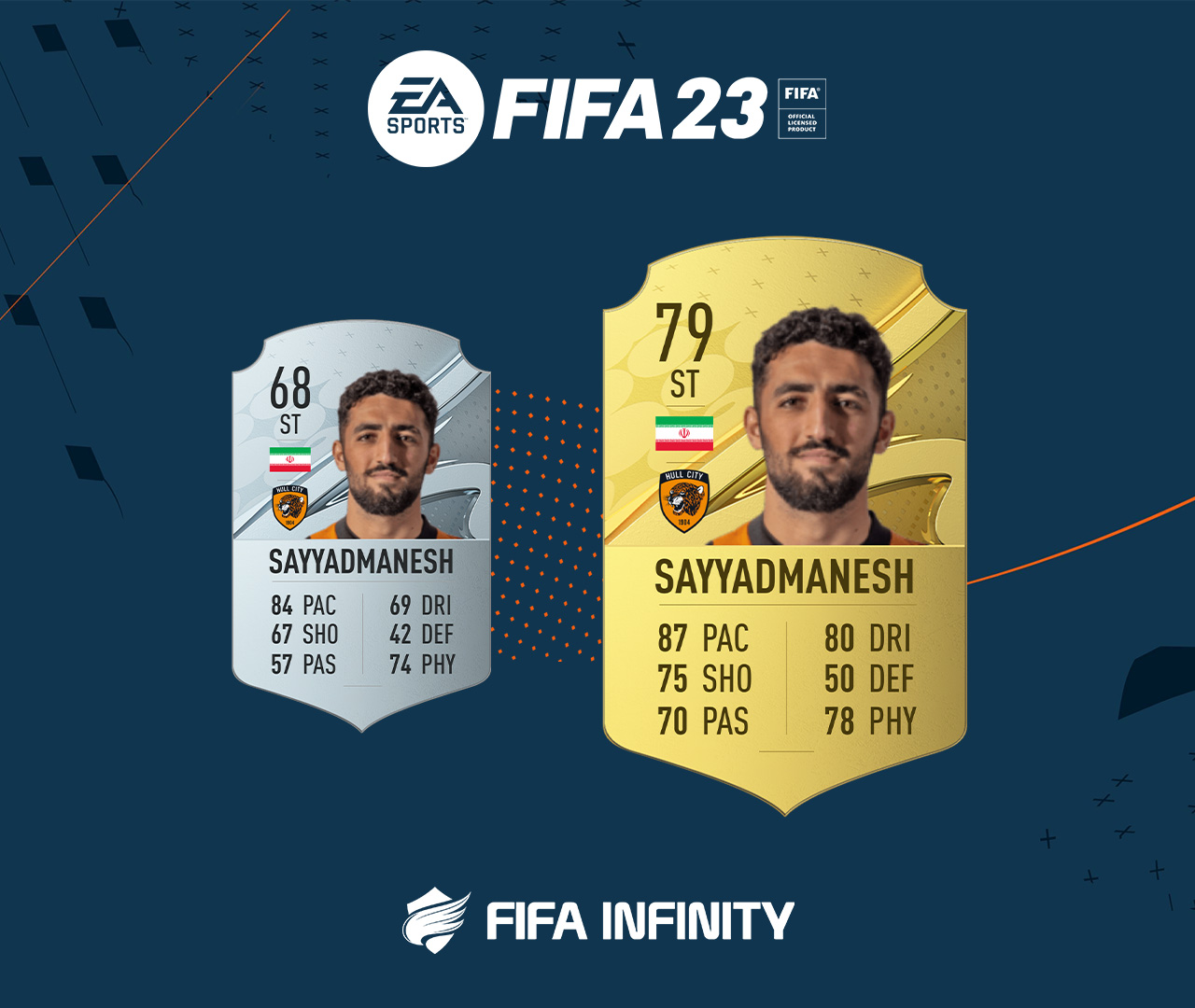 He represented his national team on 7 different occasions and missed on the 2022 World Cup call in Qatar due to a hamstring injury as Iran will face England, Iran and USA in Group B. In FIFA 23, Sayyadmanesh is 68-rated with a potential of 79 and his value is set at €2.7M in Career Mode.
Kang Seong-jin (South Korea)
Last but certainly not least, we wrap up with one of the most promising young forwards in the world. Born in 2003, Kang Seong-jin is currently playing as a winger for FC Seoul. In spite of his young age, he joined the South Korean international team at the 2022 EAFF E-1 Football Championship.
This left-footed talent is rated at 63 in FIFA 23, but he could live up to a potential of 81. Equipped with 82 sprint speed and acceleration, 69 dribbling, and 64 shot power, Kang could prove a valuable asset for any growing team. Plus, his €1.2M value is definitely a bargain.
Do you know of other Asian wonderkids who could make waves in the future? Let us know down below!