Goodbye Atalanta B.C., welcome Bergamo FC!
It's official, the Bergamasque club will join Konami PES as an exclusive partner with the start of the 2021/22 season. Atalanta is the fourth Serie A club to sign an exclusive deal with the Japanese video game developer after Juventus, AS Roma and more recently Napoli.
We are excited to announce that @Atalanta_BC have become our newest Partner Club! The official, exclusive partnership will commence from the start of the 2021/22 season!

Watch the full Partnership Trailer below: pic.twitter.com/NdxAcHzI5v

— eFootball (@play_eFootball) May 26, 2021
Konami revealed that this is a "long-term" agreement so 'La Dea' will feature in EA Sports FIFA with a fake name and generic looking crest and jerseys for many years to come, not just FIFA 22. This won't be a first for Atalanta as they already featured unlicensed back in FIFA 11 when they were playing in Serie B under the 'A. Bergamo' name.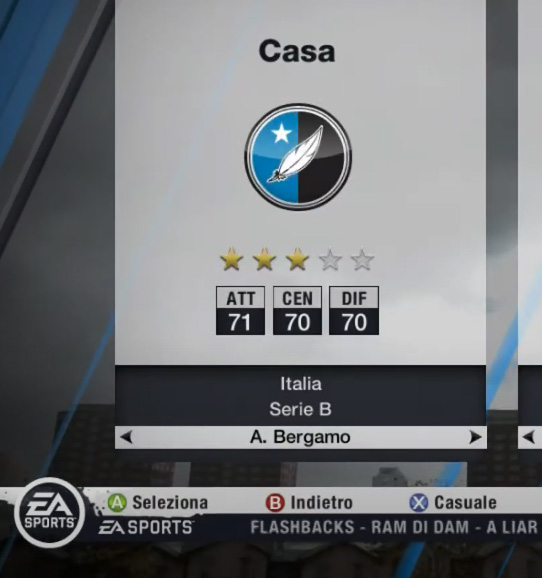 Naoki Morita, President at Konami Digital Entertainment B.V. commented: "As we prepare to unveil the future of the eFootball PES series, I am delighted to announce this exclusive partnership with Atalanta B.C., a truly formidable club with an exciting future at the highest levels of European football. Working side by side with our Partner Clubs is an important element of our strategy to deliver industry-leading video games to football fans all over the world."
The roster, players likeness and ratings will be the only authentic features of the club in FIFA 22. So as far as FUT players are concerned, nothing major will change as EA Sports will continue to release player cards from Atalanta in packs and feature them in TOTW or TOTS promos and most probably in the upcoming MVP promos dedicated to the Italian premier division after EA's recent partnership with Lega Serie A.
To keep it short, Atalanta will receive the same treatment as Piemonte Calcio (Juventus) or Roma FC (AS Roma). The only ones that will have to loose following this announcement will be the Career Mode players.