After Electronic Arts revealed last week that they are considering changing the name of their football simulator franchise, FIFA responded with a statement announcing the end of the exclusive partnership with the Canadian videogame developer. Moreover FIFA is considering developing a new football game unrelated to the current FIFA game.
The tension between the two organizations is rising after FIFA published a statement announcing the end of their multi-decade collaboration with EA and the possible development of a new football simulator with one or more game studios.
"FIFA will adopt a new commercial positioning in gaming and eSports to ensure that it is best placed to make decisions that benefit all football stakeholders. FIFA is bullish and excited about the future in gaming and eSports for football, and it is clear that this needs to be a space that is occupied by more than one party controlling all rights."
The same statement says "Technology and mobile companies are now actively competing to be associated with FIFA, its platforms, and global tournaments. Consequently, FIFA is engaging with various industry players, including developers, investors and analysts, to build out a long-term view of the gaming, eSports and interactive entertainment sector."
"The outcome will ensure that FIFA has a range of suitable parties with specialist capabilities to actively shape the best possible experiences and offerings for fans and consumers." the statement concluded.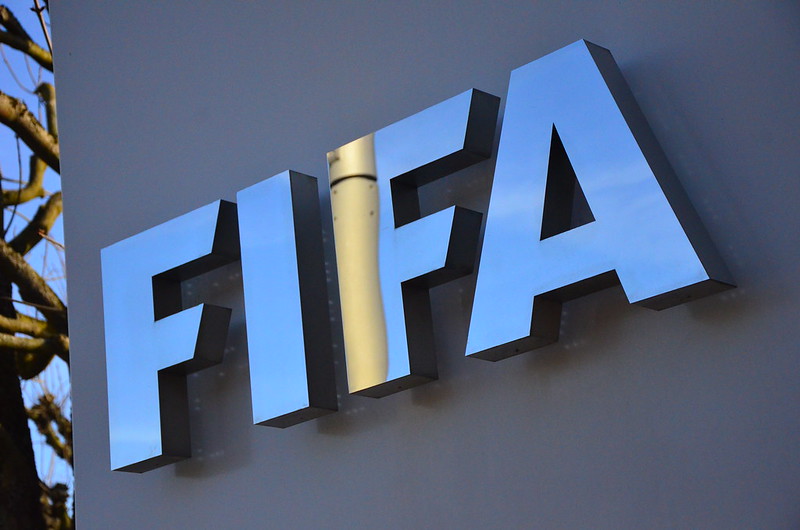 Why did the partnership between FIFA and EA collapsed?
In a recent article by NYTimes, the international governing body of association football reportedly asked Electronic Arts $1 Billion every four years in order to use the FIFA name in their football gaming series. The same licence includes the FIFA World Cup image rights.
A new report in the @nytimes states that the dispute between EA and FIFA is related to cost and new revenue streams

FIFA wants to charge EA double the amount ($1bn+ every 4 years) for the license and limit EA's ability to monetise beyond the game itselfhttps://t.co/5gNas9Iz9b pic.twitter.com/hZ9YnOZDMN

— Daniel Ahmad (@ZhugeEX) October 13, 2021
Negotiations between the two companies came to a halt last week after EA declined FIFA's monetary demands and their non-exclusive contract proposal.
How will EA move forward without the FIFA brand?
Electronic Arts recently registered the 'EA Sports FC' trademark at the United Kingdom's Intellectual Property Office and the European Union Intellectual Property Office pointing to a full rebranding of the franchise next year. This will leave the 'FIFA' name up for grabs so to speak.
In terms of in-game licenses, nothing will be lost. Electronic Arts has secured over 300 individual licensed partners that include UEFA Champions League, CONMEBOL Libertadores, Premier League, Bundesliga and LaLiga Santander among others. Moreover EA recently renewed their agreement with FIFPro allowing them to use the names, likeness and images of over 65.000 professional footballers in their football simulator franchise.
EA Sports reportedly paid FIFA more than $100 million per year for its licence in the past so we will likely see that capital invested in other exclusive licences next year like the much rumored Russian Premier League and AFC Champions League.
Who is going to use the FIFA videogame licence from now on?
The previous deal with EA was the main commercial revenue for the international football federation so they will be looking to rent their brand licence to new publishers in order to cover the loses as their statement hinted. One of the rumored publishers is Strikerz Inc., developers of the recently announced UFL game that promises a fair to play football simulator "where only your skills matter".
UFL™ – Official Announcement Trailer
#fairtoplay #uflgame #joinufl #gamescom2021 pic.twitter.com/EiC3TR3By6

— UFL (@UFLgame) August 25, 2021
Another possible publisher to take the 'FIFA' crown is the Stockholm based game studio GOALS. The Swedish company is currently working on a football game with blockchain technology included that could possibly allow FIFA to expand into the NFTs market.
— GOALS (@goalsgame) September 28, 2021
EA's eternal rivals in the football segment, Konami, could possibly attempt to submit an offer for the licence but due to their recent rebranding of the PES series to eFootball it is highly unlikely.
Next year will be very interesting for football gaming fans. We had EA Sports and Konami battle for the supremacy for nearly two decades and now a possible third major competitor is on its way to enter the scene. Exciting times ahead for sure.