A new promo has been launched by EA Sports this week in FIFA 22 Ultimate Team that will award FUT players one free special card featuring one of the FIFA 22 ambassadors.
Although this promo might look new, EA Sports ran a similar campaign last year when they introduced David Beckham as an ICON in FUT. With that occasion every player received an untradeable, unique David Beckham card just for playing the game.
This time there will be 6 unique cards celebrating the current game ambassadors as "Next Generation".
Who are the Next Generation players?
As mentioned before, the Next Generation items feature the FIFA 22 ambassadors announced at the launch of the game and they are:
LW: Kylian Mbappe – 86 (PSG)
CAM: Phil Foden – 85 (Manchester City)
LB: Theo Hernandez – 85 (AC Milan)
LW: Christian Pulisic – 83 (Chelsea FC)
CM: Eduardo Camavinga – 81 (Real Madrid)
CM: Jude Bellingham – 81 (Borussia Dortmund)
Their items celebrate a defining moment from their careers which defines the ratings on the cards.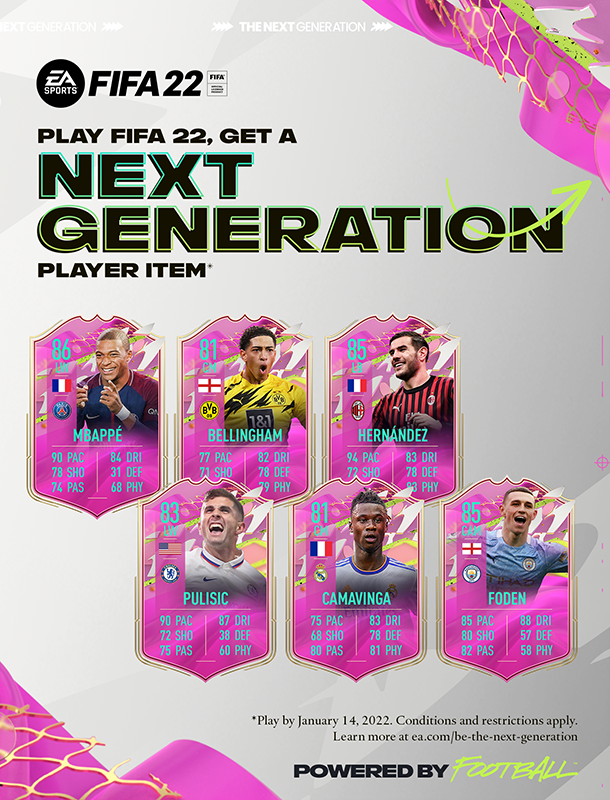 How to get the Next Generation cards
These cards will be awarded for FREE to all FUT 22 players that have played the game to date on PlayStation 4, Xbox One, PlayStation 5, Xbox Series X|S, PC via Origin, Steam and Google Stadia. The offer is extended until January 14, 2022, so if you were waiting to get the game for Christmas you are still in time to claim your Next Generation card.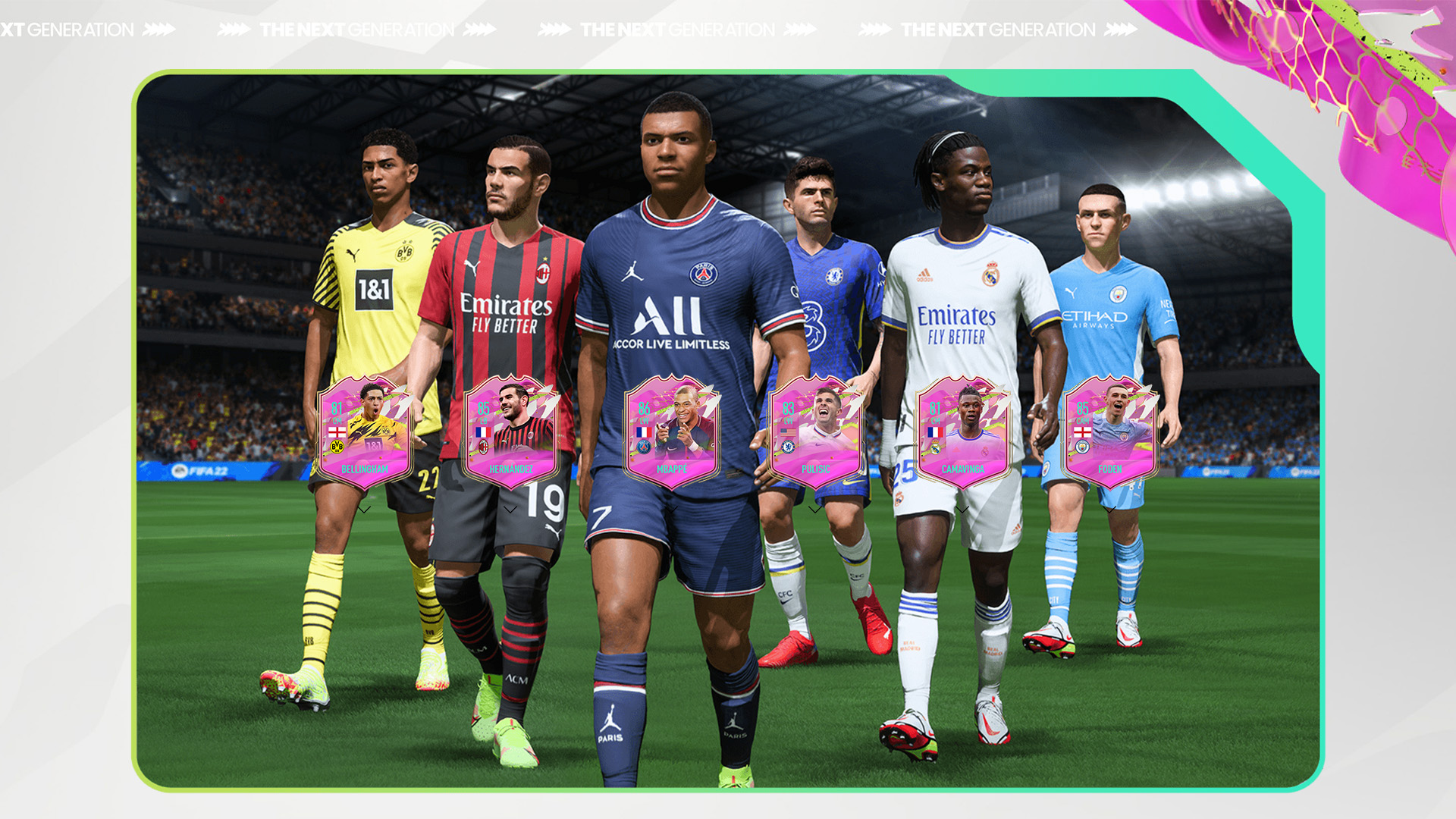 Cards are limited to one per account and are untradeable. It's not confirmed if the cards will be awarded randomly or based on the account's activity but FUT players will 100% receive one of the 6 cards starting December 15th, 2021. Additional grants will occur in the days and weeks following this date to eligible players.
This offer is not available on FIFA 22 Legacy Edition for the Nintendo Switch!
For more updates on FIFA 22 please follow us on twitter!