EA Sports revealed that cross-play will be available in the 'near future' in FIFA 22.
The videogame publisher will soon test the cross-play functionality in FIFA 22 and will be limited to next-gen platforms and just two game modes.
On what platforms will Cross-Play be available?
The play test will be available only on PlayStation 5, Xbox Series X|S, and Google Stadia versions of FIFA 22. Unfortunately cross-gen play will not be available excluding players from PC, PS4 and Xbox One from the test.
However we may see cross-gen play later this year following reports that cross-play will be available in FIFA 23.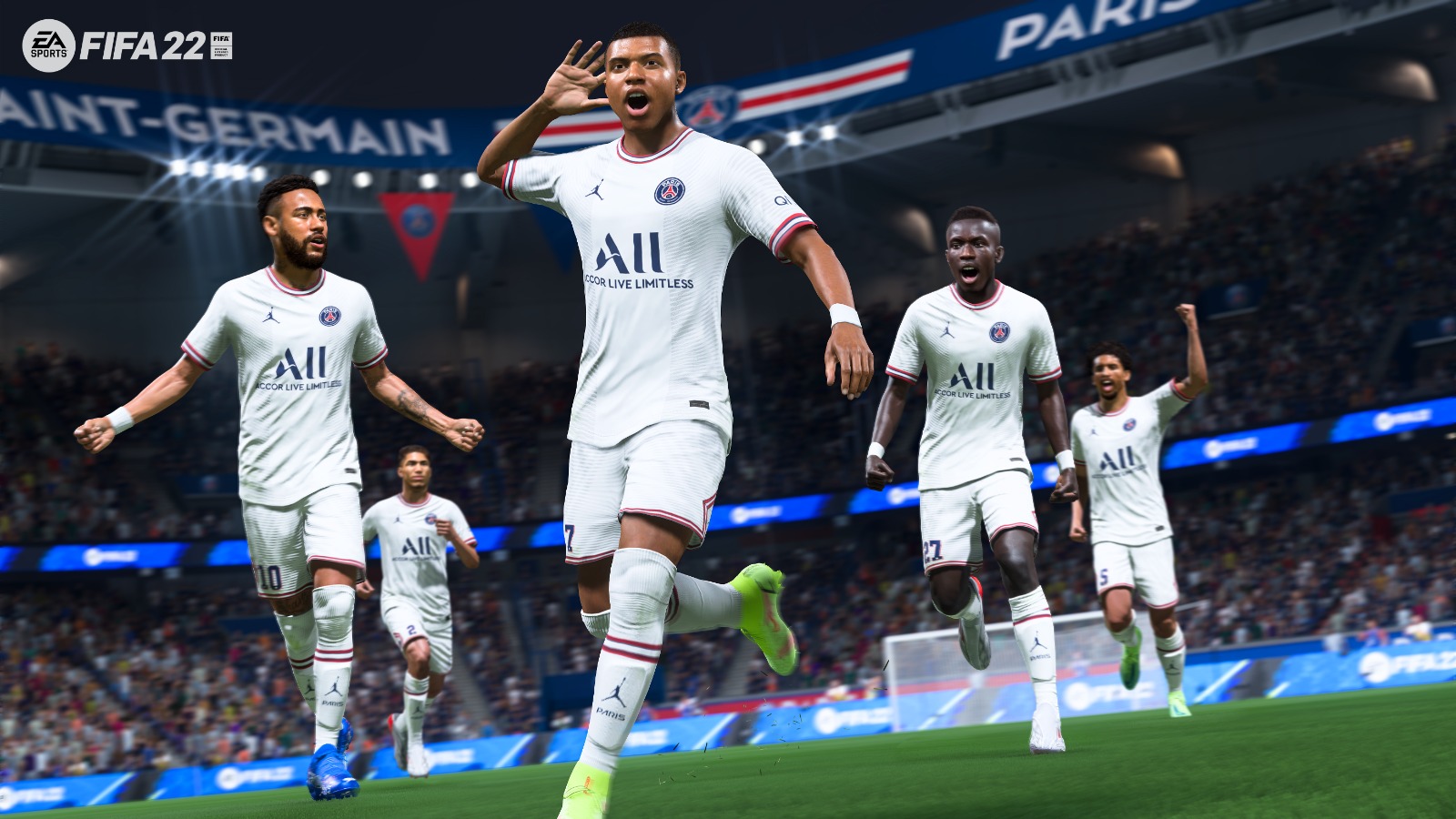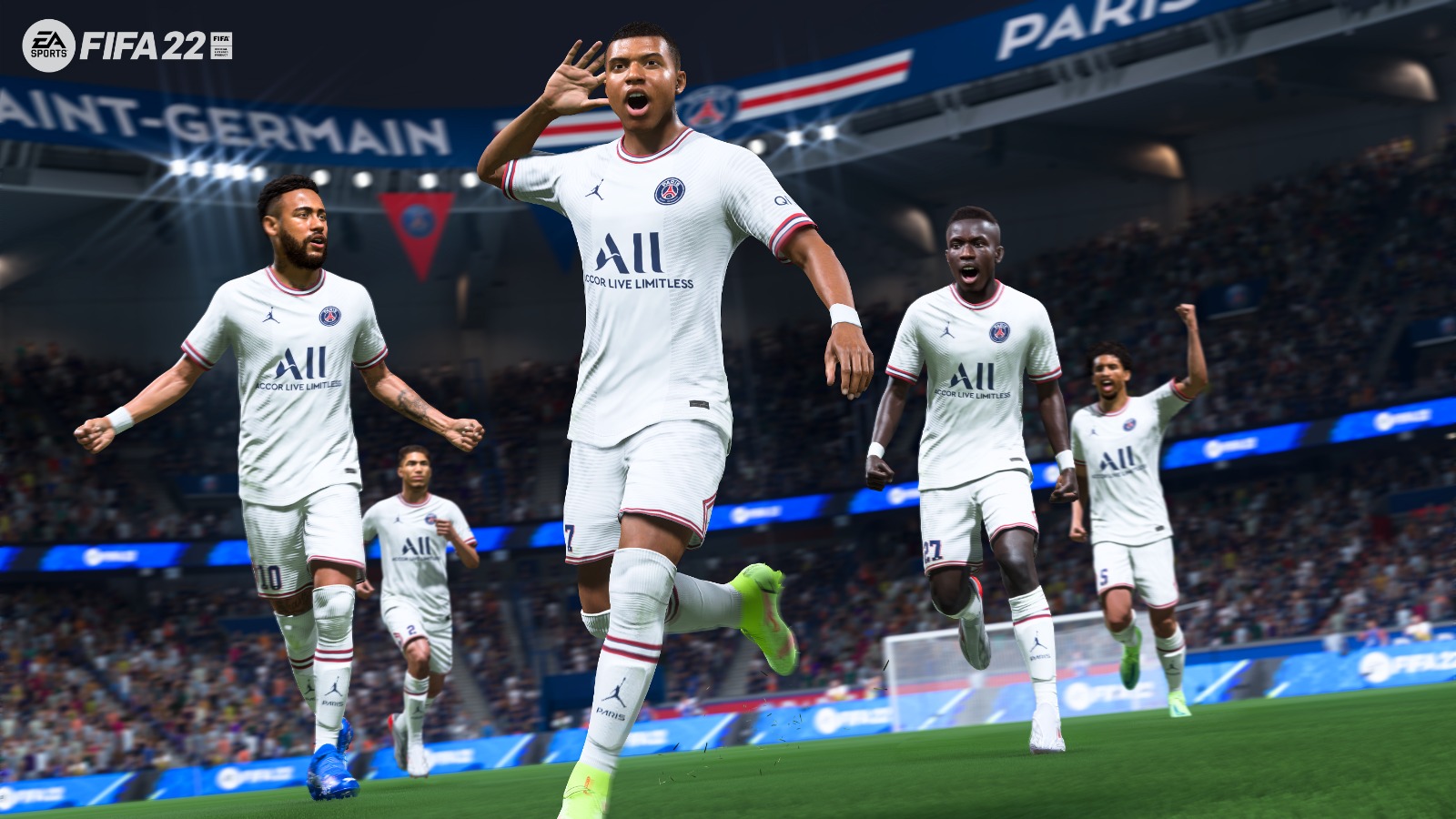 Which Game Modes are available for Cross-Play?
The game modes that will be used for testing this much awaited feature will be Online Seasons and Online Friendlies. This means that as a player you will able to play FIFA 22 with a friend on another platform or matchup with players from other consoles while playing Online Seasons.
The reason why EA Sports is limiting to just these two game modes is to "reduce the chance for introducing new issues into the game".
How to Enable Cross-Play in FIFA 22?
The announcement also included the steps on how to enable or disable the Cross-Play option in FIFA 22 once it's activated.
In the main FIFA 22 menu, you will find a widget in the bottom right hand corner that can be opened with the corresponding button prompt, as shown below: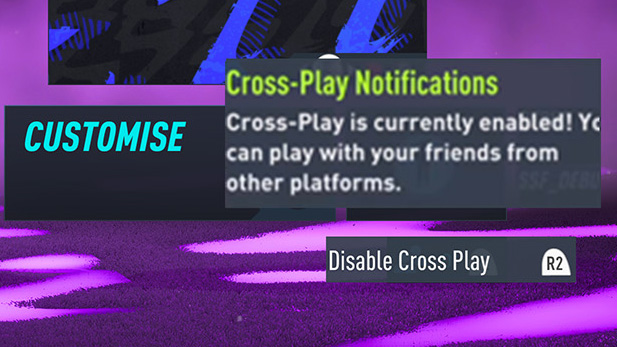 From the specified widget, you can follow the button prompt to enable or disable the Cross-Play test participation. On the same widget you can also search for friends regardless of their platform, and you can also block and/or mute someone if desired.
When you're searching for a friend, you will see a Cross-Play platform indicator beside their name. If your friend is on the same platform as you, the indicator will show the platform you're on. If your friend is on a different platform, a different Indicator will be shown. The same indicators will also display during matches when playing in Online Seasons.
You can also check your Cross-Play test participation by visiting the Matchmaking Options Settings screen: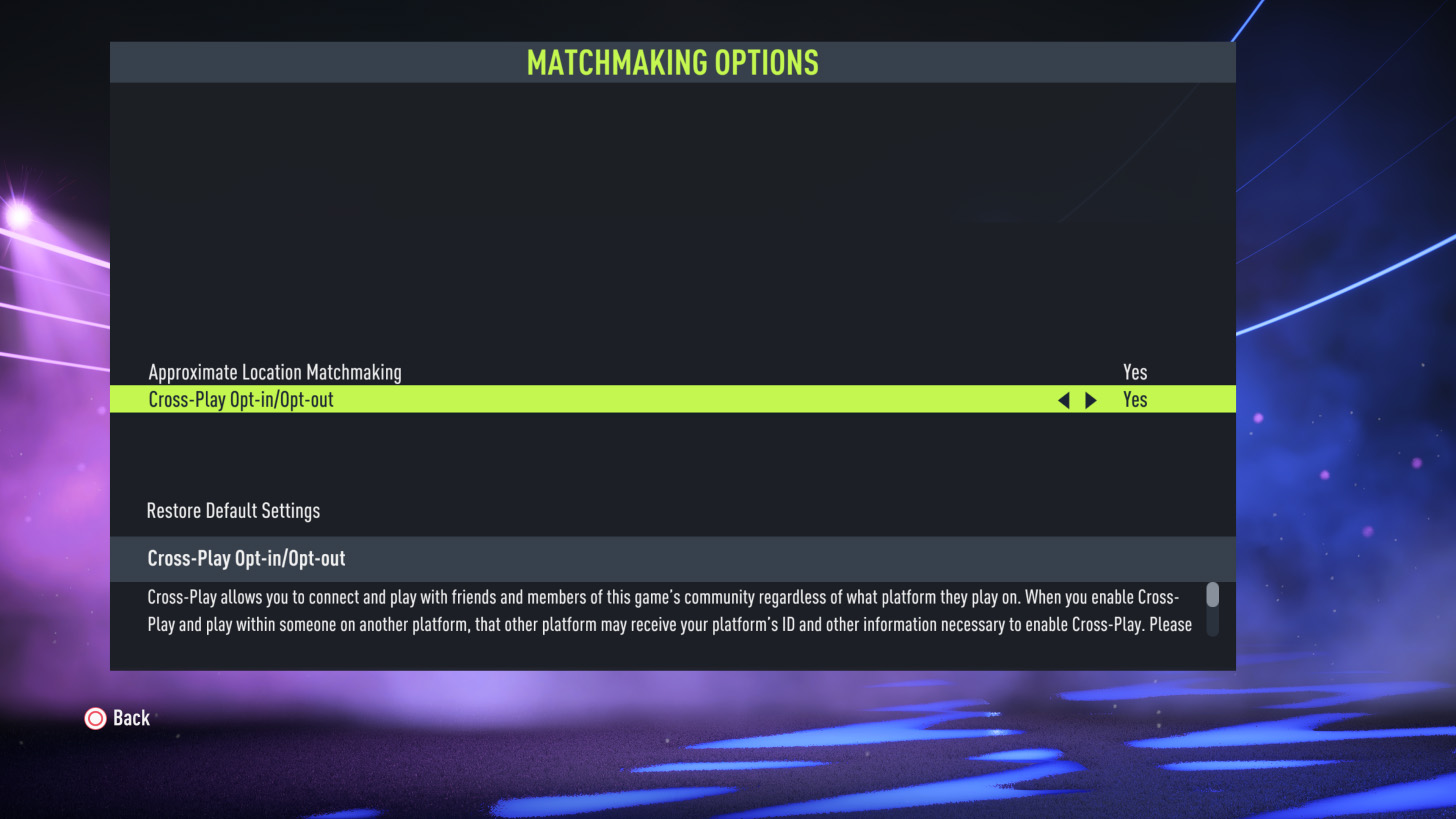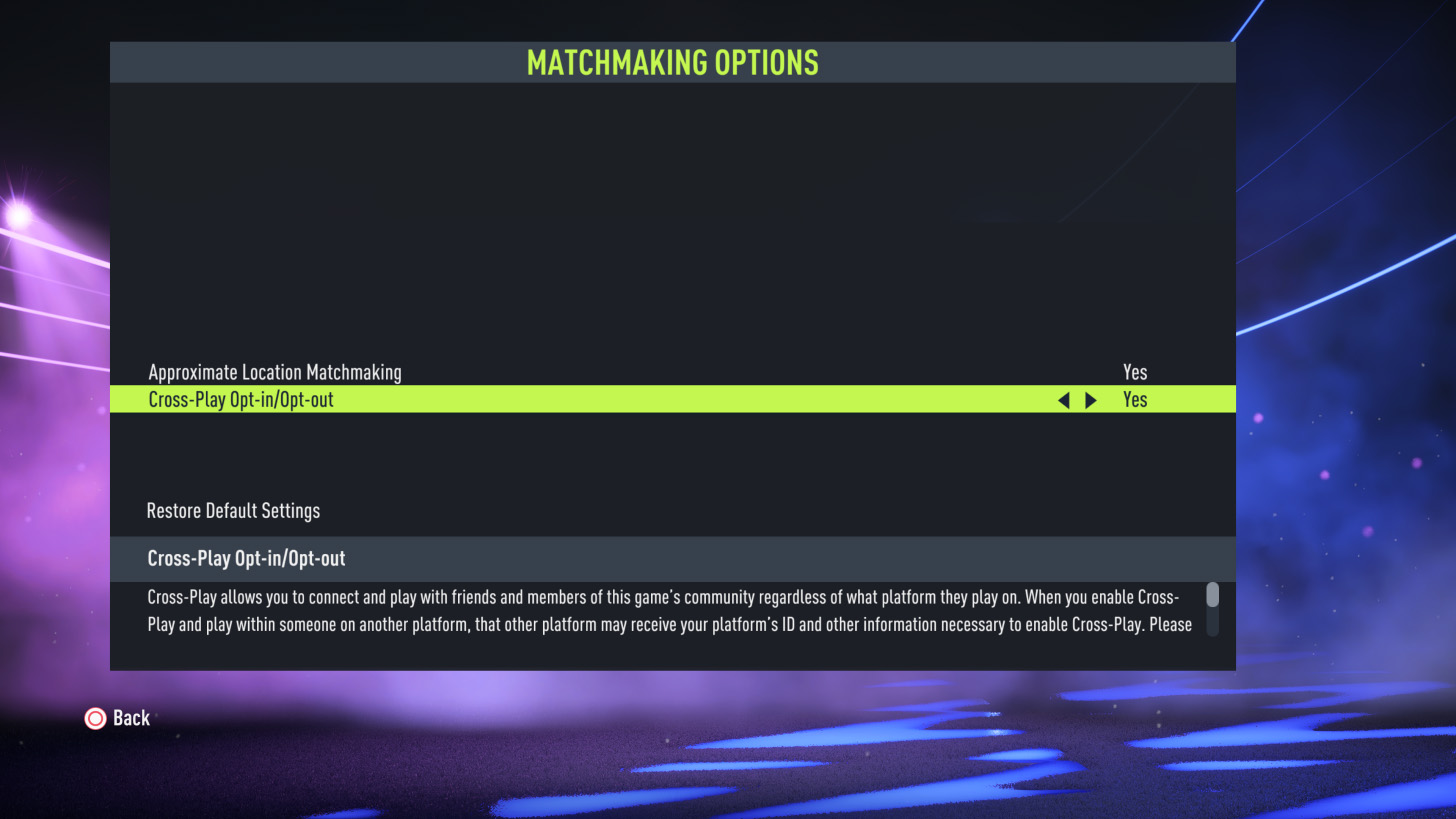 Cross-Play has been widely requested by FIFA players for years and it looks like EA Sports listened to its fans. We hope to see it extended to PC as well with the release of FIFA 23 and on other games modes such as Ultimate Team, Pro Clubs and why not, Career Mode.
Cross-Play Now Active
Shortly after publishing this article, the Cross-Play feature was activated on next-gen consoles. Stay tuned for more updates on this new feature and if you test it be sure to report your feedback to EA's Answers HQ.