Technology has changed how we game more than ever. It has advanced so much that the lines between fantasy and reality are starting to blur.
Games are not just for recreational use but have been introduced into the educational sector more and more, covering various fields. Mobile gaming technology is growing from strength to strength, with lots of games to check out right at your fingertips.
The overall football gaming experience has changed for many with the new advances in technology. The days of arcade fun have taken a massive shift, taking on new heights that weren't first imaginable.
Mobile Gaming
With the widespread affirmation surrounding smartphones, and everyone having a mini-computer in their front pocket, game developers have started creating games across a wide range of genres, purposely designed for mobiles.
There has been a massive increase in mobile gaming platforms in the consumer age, giving people a chance to kill a little time waiting for the bus, train, or tram, and pretty much anywhere else they have a few moments to burn. The fast-paced games are usually only minutes long, not causing too much in terms of time consumption.
The new season of FIFA Mobile is now live! 🔥

Build your Ultimate Team™ and challenge your friends!

Download it now on iOS and Android: https://t.co/TkVzokGXUM pic.twitter.com/mqUdzaE9lj

— FIFA Mobile (@EAFIFAMOBILE) January 18, 2022
The football mobile gaming market is growing from strength to strength with games such as FIFA Football, eFootball, Score! Hero or Top Eleven, rivaling dedicated consoles. The technology is expected to boom in the coming years with no predictions of decline.
3D Scanning & AI

3D scanning technology has created the chance to put your favorite players in the game thanks to techniques like the 360° headscan capture. Creating players that looks exactly like their real life counterpart adds a personalized touch to the character you're playing with, bringing more emotion into the game.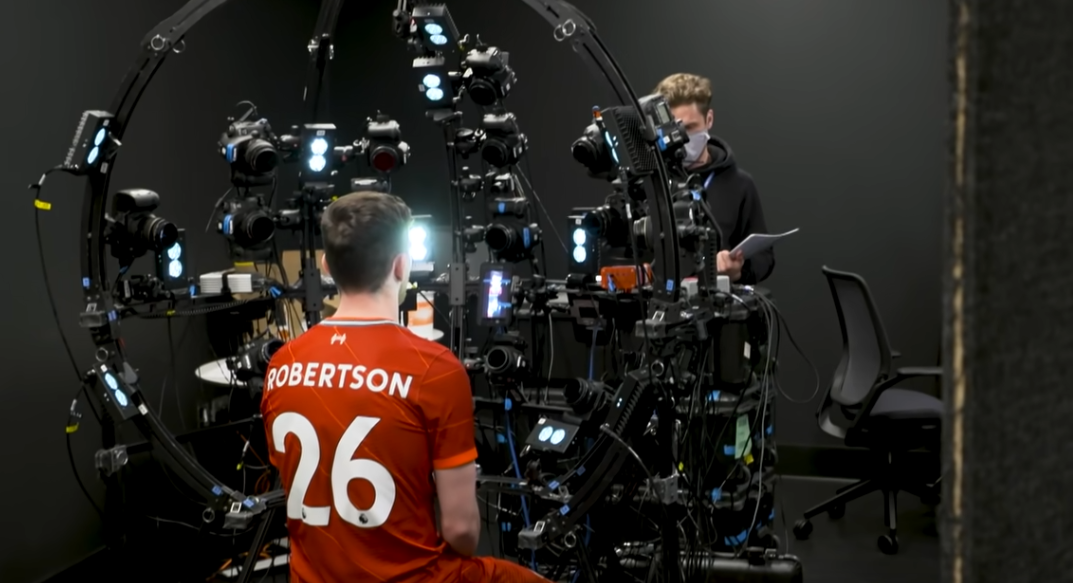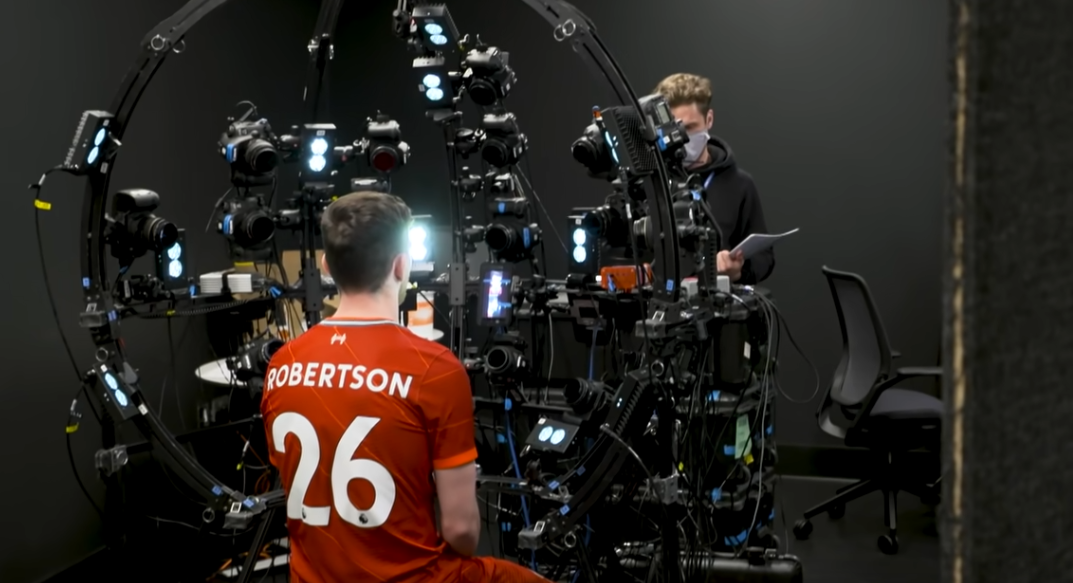 The Xsens MVN motion capture system, for instance, that was recently used in FIFA 22 Next Gen version, is a piece of technology used by developers to track top level players playing an actual match and then import the animation data into the game. A huge part of the new technology is their Machine Learning AI model, EA's proprietary algorithm that learns from over 8.7 million frames of advanced match capture, then writes new animations in real time to create organic animations across a variety of interactions on the pitch.
The new Machine Learning flow also allows players to react more naturally to the AI and change their gameplay accordingly. It works the other way too, with the AI getting smarter and feeling like a more humanised version as an opponent. The new algorithm affects almost everything in real time, right from the ball control to each and every strike of the ball.
Augmented and Virtual Reality
Augmented and virtual reality is seeing a vast integration into various areas, from advertising, research projects, and amusements. The majority of school giants have contributed to delivering specialized packages to display this new technology to its fullest. However, many still believe it should be left to the world of amusement.
The main advantages of AR and VR are being seen within the gaming industry allowing players to receive a much more immersive experience than ever before. But this isn't the only place where this technology needs to stay. Although many technological advances need to be made before the world of science can take AR and VR onboard, the potential for this new line of technology is endless.
EA SPORTS FIFA has been rumored to experiment with this new technology for a few years now but nothing concrete has come out of it just yet. One of the most popular games surrounding itself in the AR world is Pokemon Go, attracting thousands of players trying to be the Pokemon master they became in their youth.
Overall
Technology is improving day by day, and it's especially noticeable in the world of gaming. The creation and updating of applications are just two of the improvements we are seeing with producers embarking on projects that are easy to understand for customers and players. As with every business, there is lots of competition when it comes to creating games, but this only benefits the gaming industry as each creator takes things to a new level.
Many things are yet to advance in the world of gaming, but we are starting to see the start of change surrounding voice and facial recognition, 3D scanning, cloud-based gaming, VR, AR, and much more. These technologies aren't only affecting dedicated consoles but are being seen in mobile and handheld gaming, allowing players to step up their game and play with more security and skill.
Updated graphics are a great example of how technology improves the gaming world, with some titles displaying film-like quality. The first-ever video games brought 8-bit technology to our screens, and now we are finding ourselves immersed in our favorite titles unlike ever before.