Another FIFA cycle is near its end with an interesting FIFA 20 edition for sure, with its fair share of ups and downs, it still held its own reasonably well (yes, we are looking at you FIFA 19). But what can we expect from the next edition of EA Sports FIFA?
Although the world has been gripped with the Covid-19 outbreak and the recent protests, EA has guaranteed its customers that the next iteration of FIFA will be released within its traditional release window. This leads to the question, has EA had enough time to work on FIFA 21? Is it being rushed or is it right on track? With one week to go until the official reveal of the game at the EA Play Live event, let's take a deep dive into what we can expect from FIFA 21.
Next-Gen Consoles Release

Both Sony and Microsoft confirmed the release of their next-gen consoles next Holidays, so we can expect them to be available on shelves around late November or early December with PS5 likely to be launched first. But what does that mean for FIFA players who will buy FIFA 21 on current-gen and later upgrade to next-gen consoles? According to the official Madden NFL 21 website, another premier title of EA Sports, the game will be available for a free upgrade from Xbox One to Xbox Series X meaning that EA Sports will release two versions of the same game.
The same treatment will more than likely be applied to FIFA 21 as well. This resembles how EA launched FIFA 14 back in 2013 when PS4 and Xbox One were released. As far as it goes for PlayStation, it is yet unknown if Sony will offer this upgrade service to its users, however, this will most definitely be clarified during the PS5 event which will be held tomorrow.
With the arrival of next-gen consoles, comes the age of next-gen engines. All EA Sports titles currently run on the Frostbite engine and for the most part, on all other EA titles. The Frostbite engine was primarily made for FPS games and has caused FIFA to take a huge hit in terms of potential. With the announcement of Unreal Engine 5 and subsequent confirmation that next-gen consoles will support UE5, can we see a potential switch from Frostbite? The chances look slim as the UE5 was just announced and is still in its post-development stage, while FIFA 21 is only a few months away from launch. The game will most likely run with Frostbite engine for another year, as the earliest title to run on UE5 or any other engine will probably be FIFA 22.
Gameplay Improvements
As is the case with every iteration in the FIFA series, we can definitely expect major changes and improvements regarding gameplay for FIFA 21. There are numerous issues players face, especially when it comes to online play. Here are some gameplay features we can see being improved or new features that could be added:
If there is one singular thing that irritated every FIFA player in FIFA 20, it was the constant conceding of rebound and near-post goals. Most of the time, you would face at least one such goal every game, especially on Ultimate difficulty. The AI always seems to be in the perfect position to score from a rebound shot or blast one in from the side at the near post. On the other side of the spectrum, it is seemingly impossible to score a goal from a header in a match while the AI can caress the ball into the back of the net with their noggins. Both of these issues need to be fixed in FIFA 21.
If the level of difficulty needs an upgrade, what would one do? Increase AI awareness? Perhaps improve AI gameplay? Well, EA pulled a fast one by giving 99 to every stat of the AI on Ultimate difficulty, rendering the matches unplayable. Thanks to the existence of sliders, players could manage somehow. This brings to attention some rework required for the Legendary and Ultimate levels. They need to be fixed before the launch of FIFA 21.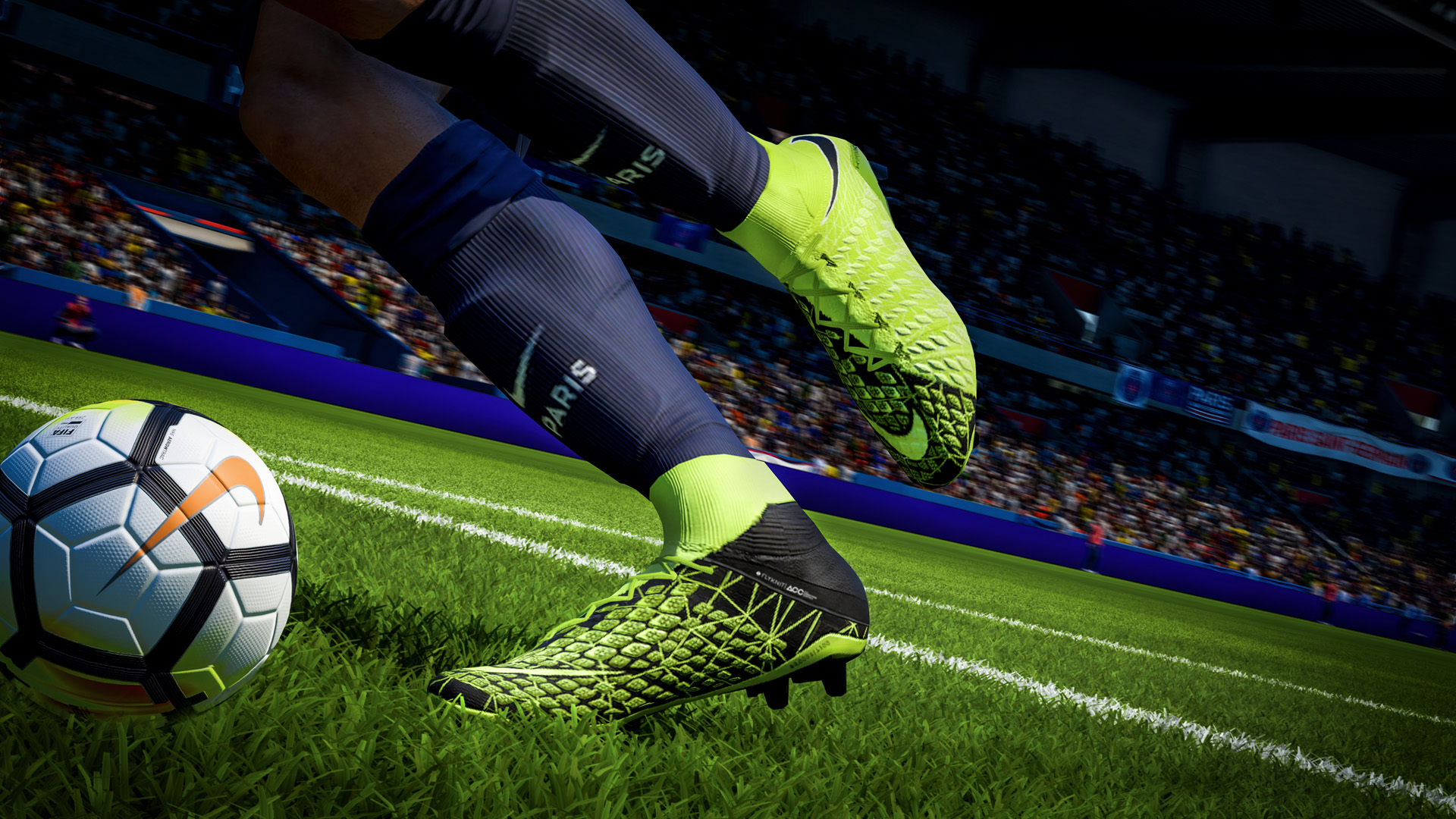 A longstanding request from passionate FIFA players for many years, dynamic weather and lighting is a feature that has been weirdly missing in the past editions of FIFA. Adding this feature will help create a level of unpredictability in gameplay and possibly the outcome of the game. Combining dynamic weather, and weather in general, with FIFA 20's improved ball physics system can lead to some interesting matches for sure. A new meaning perhaps, to "a rainy night in Stoke" eh?
FIFA 18 introduced a (back then) revolutionary feature with animated crowds wherein you could see crowds behind the goal dodge an overshot ball or jump over the stands and try to join the goal celebrations. This was oddly taken out of FIFA 19 for some reason and was thankfully brought back in FIFA 20, albeit without any changes. EA refuses to use this untapped gold mine that can significantly improve the stadium atmosphere and match immersion. Dynamic crowd reactions and noises, various chants, cheering, and booing a player, more animations for crowds in general, can all add to the experience.
VAR has finally, if somewhat clumsily, established itself in world football. It only seems like a matter of time before VAR is incorporated into FIFA. During the promotion of FIFA 20 last year, EA Sports' creative director for FIFA, Matt Prior brushed off the suggestion of including VAR into the series simply because the AI already knows the decisions that need to be made. Despite this, the introduction of VAR, even for purely aesthetic purposes, will immediately add another level of immersion into the simulation aspect and is one every fan would welcome. Football Manager 2020 did it, so it is definitely possible.
New Leagues/ Clubs/ Licenses
EA does a good job of adding at least one new league every iteration in the series and FIFA 21 will be no exception. There have been rumors of the inclusion of the Paraguayan League after their President confirmed the creation of an eSports tournament for the league. Similarly, certain news sources are indicating that the Colombian League might not be licensed in FIFA 21 after noticing that the official website of the league has removed the EA Sports logo from the list of their licensed partners. Nevertheless, EA's expansion into South America will continue to run full steam ahead.
Another long-awaited league that could possibly make its way to FIFA 21 is the Vanarama National League, England's fifth division league. Earlier rumored to be included in FIFA 20, the VNL could be making an appearance in FIFA 21, although its licensing with Football Manager may delay things a little. Another interesting rumor flying around is the return of the Russian League to FIFA after talks of a license renewal with Konami seem to have stalled.
As far as club licenses are concerned, the big hunks of football; FC Barcelona, Bayern Munich, Manchester United, and Juventus are still under a long-term partnership with Konami, the latter unlikely to return until FIFA 23 at the very least. While Manchester United will be fully licensed in FIFA 21 due to the Premier League license, Barcelona and Bayern Munich will have fully licensed teams but no stadiums as they are exclusive to PES. However, some of the unlicensed clubs in FIFA 20 may return in the next edition like Boca Juniors who are at the end of their deal with Konami and are reportedly not going to extend it, potentially paving their way back to FIFA. And to add the cherry on the top, this will also mean the return of 'La Bombonera' stadium in its full glory!
New FUT Icons
As with every entry in the FIFA series, FIFA 21 will definitely bring new Icons into its roster. After Eric Cantona picked up the UEFA President's Award last year, it makes sense that he might be one of the new Icons that will be added in the game. Other legends that deserve to be included are Zico, Puskas, or Völler. A few recent retirees are also expected to make their Icon debut, most notably Francesco Totti. It is still a surprise how ex-players like Phillip Lahm, Cafu, John Terry or Nemanja Vidic are yet to be added as Icons in FIFA.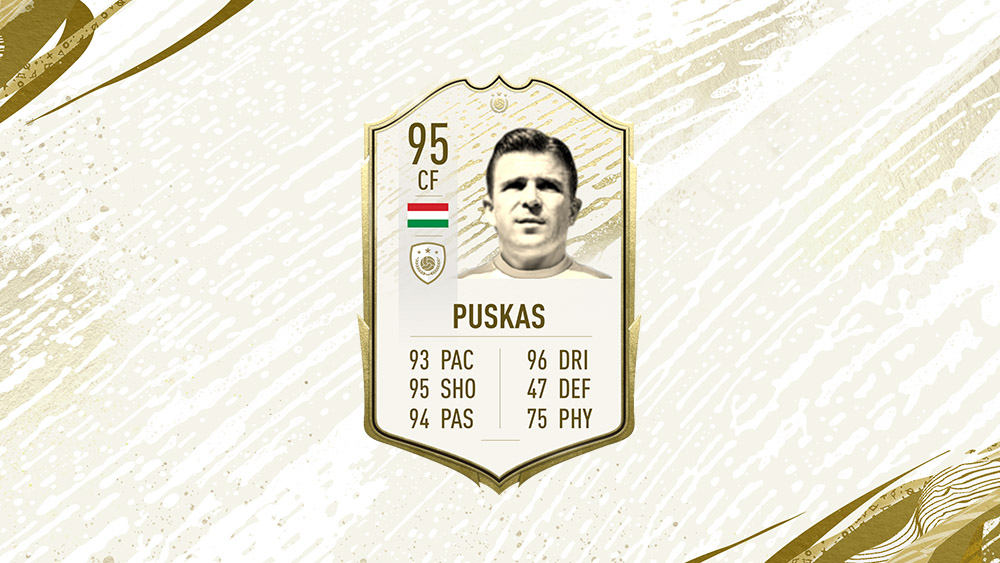 On the other hand, the future involvement of Ronaldinho with the FIFA series might be in the dark after the recent controversies that have surrounded him. Let's hope that this won't affect his Icon status in the game. Fans of David Beckham will sadly have to compromise and see their legend only in eFootball PES 2021 as the former's long-term exclusive contract is still active with Konami. It is very difficult to predict his entry in FIFA at this point.
New Cover Star
It seems that EA Sports are set to announce a new cover star for their next FIFA installment, the last long-standing cover star being Lionel Messi. With Barça, Bayern München, Juventus and Man United on Konami deals, we will most definitely not see any players from those clubs make the cover. The same goes for Real Madrid, whose partnership with EA expired in December 2019 and has not been renewed. Recently, Tottenham Hotspur star Son Heung-min was announced as the cover star for the Asian version of FIFA Mobile and could very well be in the spotlight as the potential FIFA 21 cover star.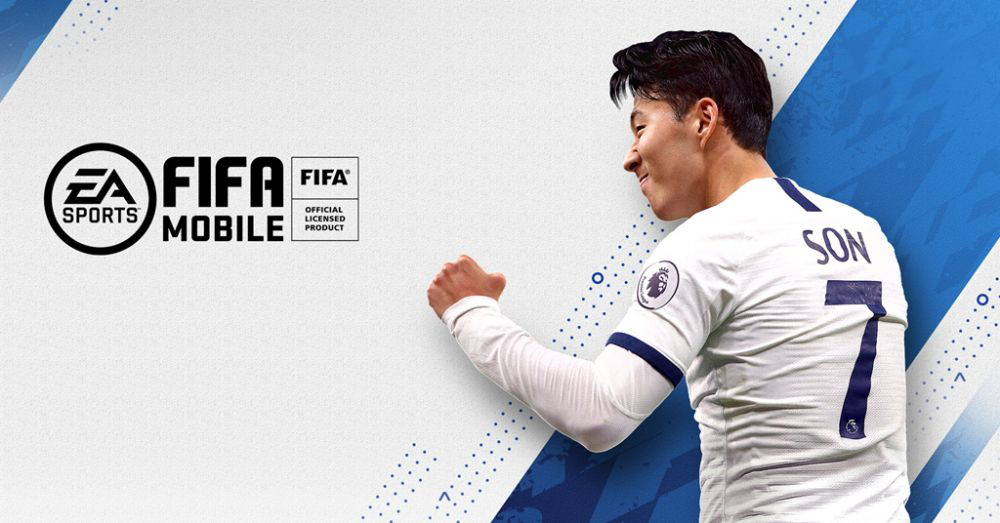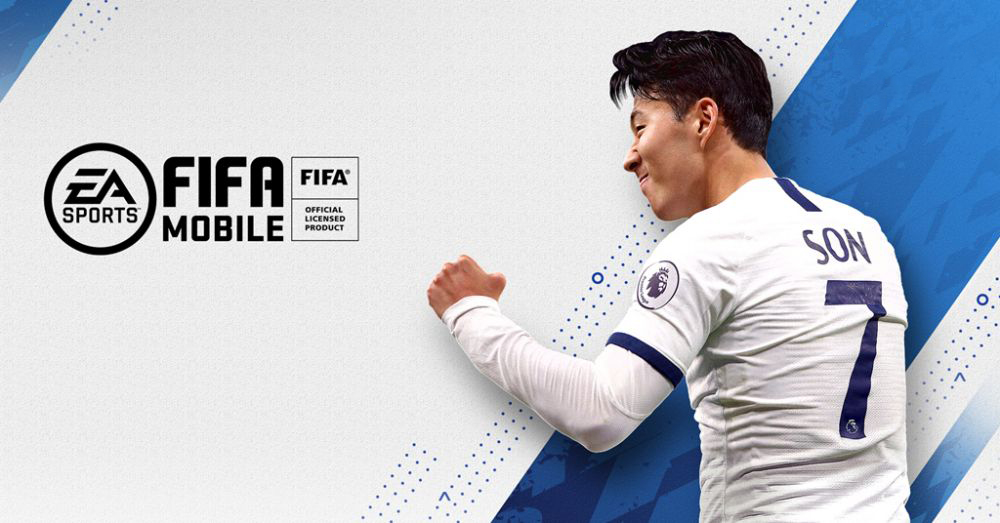 Another rumored player that might feature on the cover is Manchester's City Kevin De Bruyne. Whoever might be selected, we can expect up to 3 different players for the Standard, Deluxe, and Champions Edition, in case these versions return for FIFA 21.
New Face Scans
We will more than likely see some new face scans in the next FIFA edition. Thanks to EA's partnership with Premier League, La Liga and Bundesliga, and their previous scans, we expect a full re-scan of all three leagues for FIFA 21. Another league that is rumored to join the face scan treatment is the Portuguese Liga NoS.
Also noteworthy is the growth of EA Sports in South America with the release of Copa Libertadores DLC which includes face scans of top clubs and players in the region. We can surely expect more face scans from South America later this year.
Interessante é que a EA está investindo em Scan na América do Sul. Lembrando que a EA criou 2 novos setups de Scan. Os novos setups possibilitaram mais Scans em clubes e ligas. #FIFA20. #Scan pic.twitter.com/TgPGe6QBtD

— Matheus Gamer (@gamer_matheusx) June 1, 2020
Chinese Commentary
EA took a huge leap by adding the Chinese Super League to FIFA 19 along with the Chinese National team. Both have featured in FIFA 20 as well and one can undoubtedly expect EA to try and improve their relationship with the Chinese players. Hence, it came as no surprise when we started seeing some clips do the rounds on Twitter where we can see some Chinese commentary being recorded for FIFA 21. EA really intends to expand its market in China and this will surely earn them some brownie points.
So, these are some of the features that we can expect to see in the upcoming iteration from EA Sports. What remains to be seen is how much can and will actually be implemented this year and what it bodes for next year. Alas, your guess is as good as ours and we sincerely hope that EA will clear some of the points displayed above at the EA Live event next week.