Every year EA adds new football legends in FIFA Ultimate Team and the trend will most likely continue with the release of FIFA 21. While we wait for its release, we've made our own list of ICONs that we'd like to see in the game and reflected their past performances in a Prime ICON card concept.
Roger Milla
This Cameroonian legend put African football on the map thanks to his extraordinary antics. He won his first league title at the young age of 18 with Léopard Douala before moving to Tonnerre Taoundé, where he was crowned African Footballer of the Year. He then moved to the French club Valenciennes in 1977, before having spells at AS Monaco, Saint-Etienne, and Montpellier.
Where he really made a name for himself was in the 1990 World Cup. He'd played in the 1982 edition, and Cameroon went out in the first round. Despite retiring in 1988 at 36 years old, the Cameroon President called him to join the Indomitable Lions at the 1990 World Cup Italy. At 38 years old, he stole the show, scoring four goals and helping his team to become the first African country to reach the quarter-finals. He returned to the 1994 World Cup at the age of 42, to break the record as the tournament's oldest player ever. Many of his records are now broken, but his over the top celebrations will never be forgotten.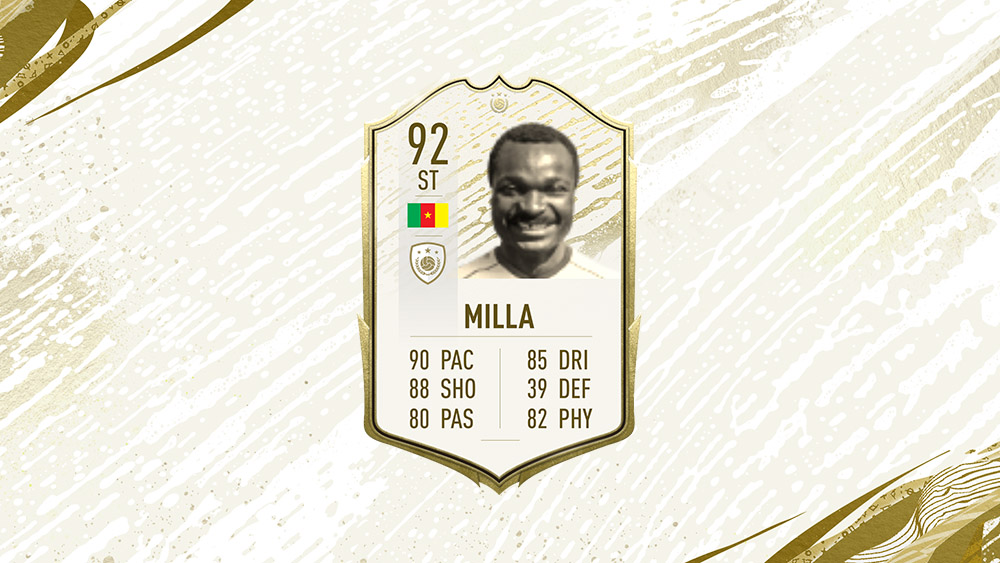 Eric Cantona
The French legend is famous for being part of the revival at Manchester United, and for his poor disciplinary record. Cantona started out at Auxerre and moved around to various French Clubs, including Martigues, Bordeaux, and Montpellier, before moving to Marseille. Everyone could see his talent, but trouble followed him everywhere. He was often banned for his spats with players, supporters, and even the manager of the French National Team. After a two-month ban in 1991, he decided to quit football but was persuaded to restart his career in England by his psychoanalyst.
He moved to Leeds, where his heroics led them to the league title. Cantona was then scooped up by Alex Ferguson, who was still looking for his first league title at Manchester United. His blistering form won the team their first title in 26 years. It was also his third league title in three years, with three different teams. Cantona was instrumental in reviving Manchester United and went on to win four league titles with them. His time there was still marred by controversy. He was banned for eight months and had to do community service for his infamous "Kung Fu Kick" on a Crystal Palace supporter. He retired as a legend at the young age of 30 to pursue an acting career.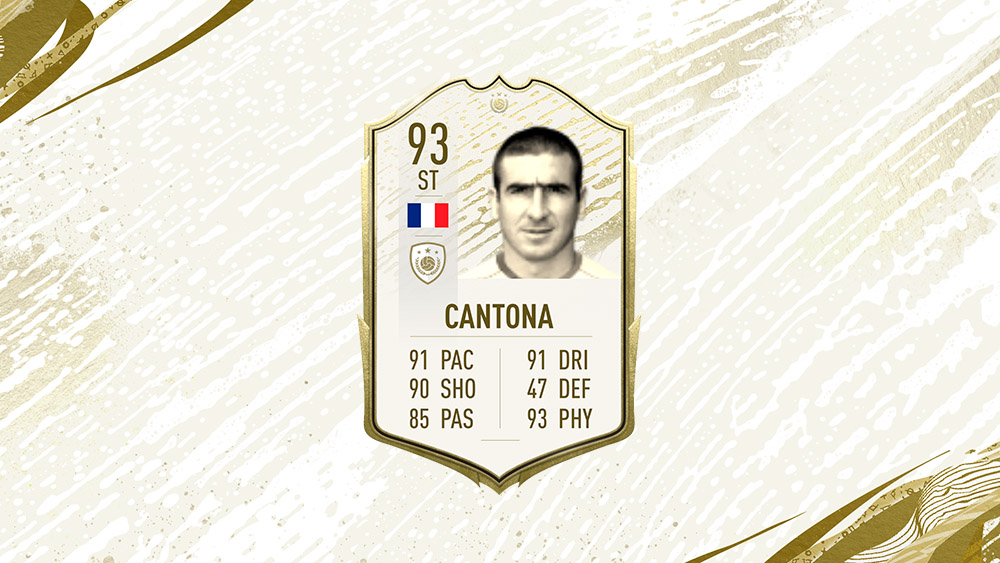 Rudi Völler
The German forward is famous for winning the World Cup, and for reaching the finals as both a player and a manager. He started out at Hanau before having successful stints at numerous clubs, including Werder Bremen, AS Roma, Olympic Marseille, and Bayer Leverkusen. He won numerous trophies at the club level, including the Coppa Italia and the Champions League.
Völler will forever be remembered as part of the German World Cup-winning team in 1990. He scored three goals in the tournament to get them to the finals. In 2000 he was appointed as the German coach and led them to 2002 final, where they lost to Brazil.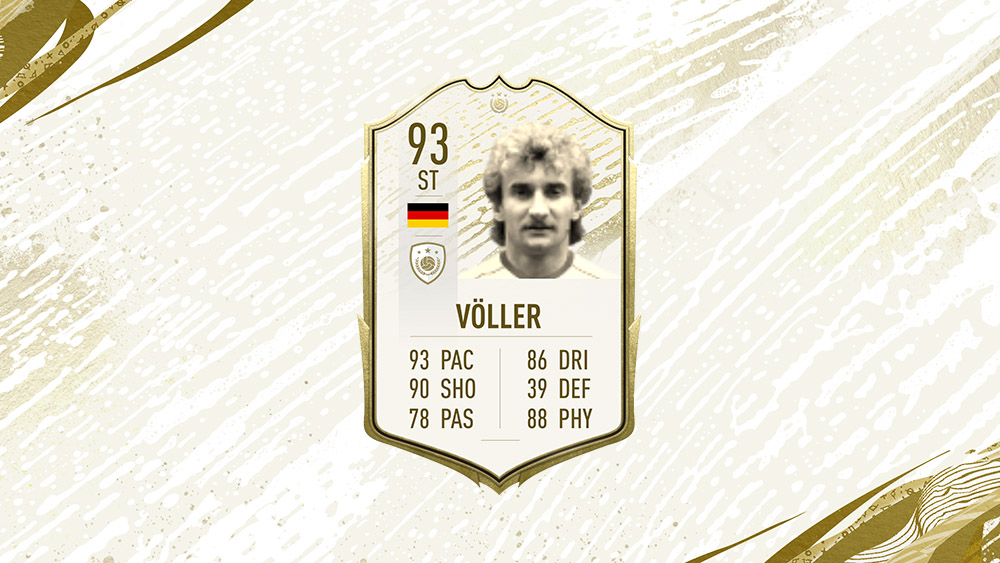 Zico
Zico is famous for his playmaking skills and mind-boggling free kicks. He made a name for himself at Flamengo, where he won numerous league titles and other trophies. He had a brief spell in Italy with Udinese before moving back to Flamengo to become the club's top scorer ever with 508 goals. He eventually finished his career at Kashima Antlers in Japan.
Zico represented Brazil in the 1978, 1982, and 1986 World Cups, but didn't win any silverware. He's still regarded as one of the best players of all time and came eighth in the FIFA Player of the Century vote in 1999.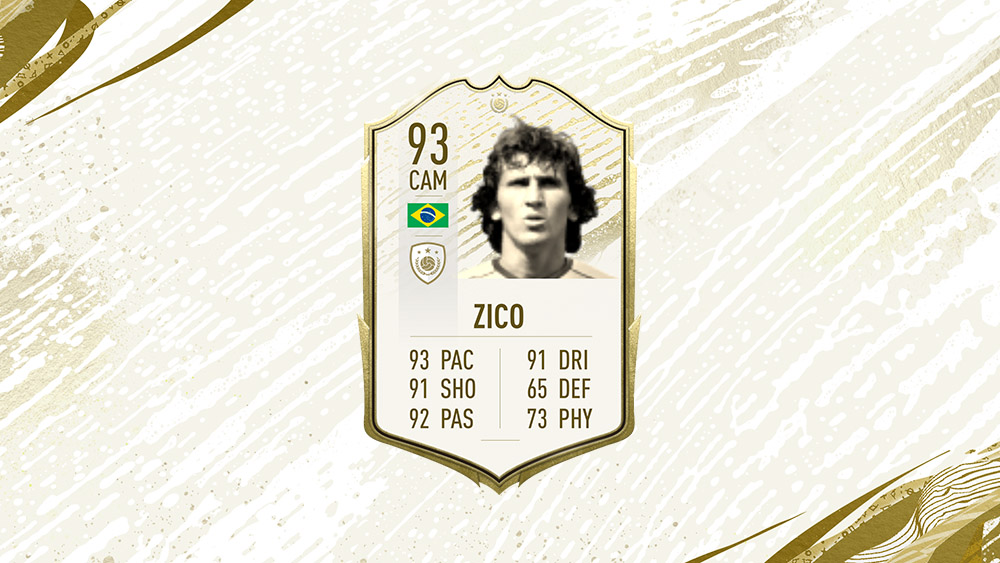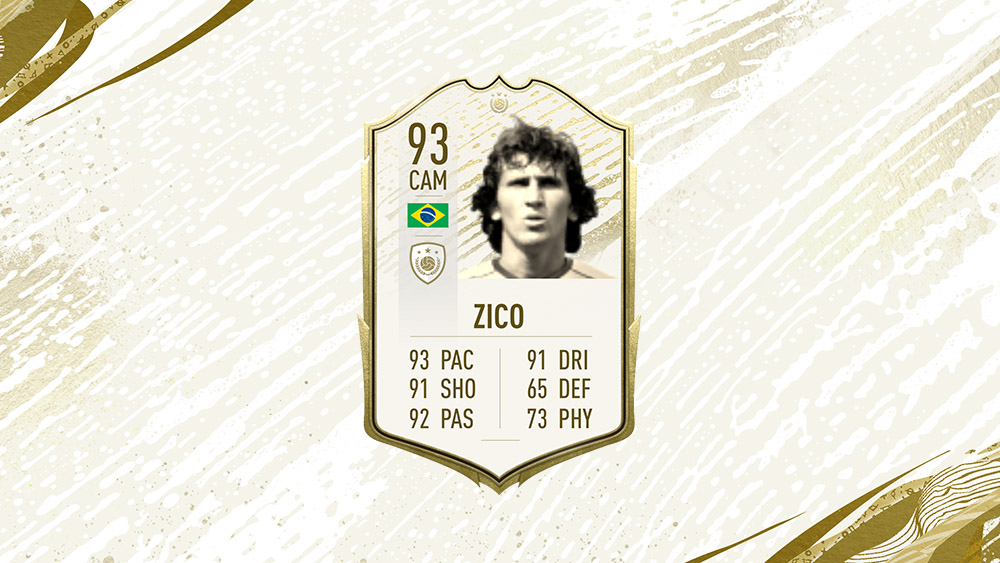 Franz Beckenbauer
Der Kaiser is the second German World Cup winner on this list. He won many accolades as a player with Bayern Munich, New York City Cosmos, and Hamburger. Some of these include three European Cups, and three German league titles in a row.
Beckenbauer received over 100 caps for what was then West Germany, representing them at the 1966, 1970, and 1974 World Cups. He captained his side to victory in the 1974 edition, which was held in his home country. As a manager, Franz Beckenbauer's West Germany side went on to win the 1990 World Cup. The result put him in an elite group who've won the World Cup as both a player and a coach. Beckenbauer also managed Marseille and Bayern Munich before becoming a pundit for Sky Germany.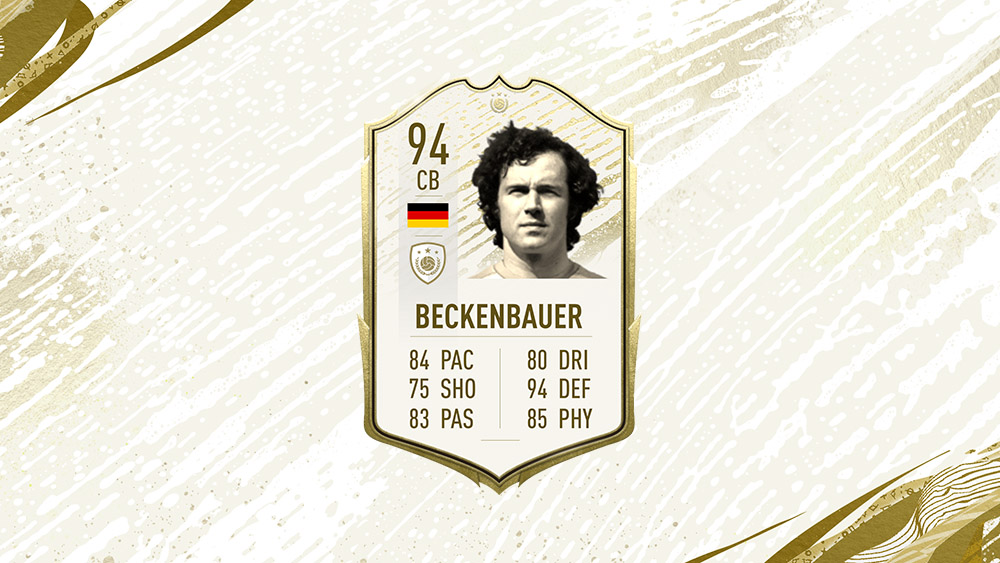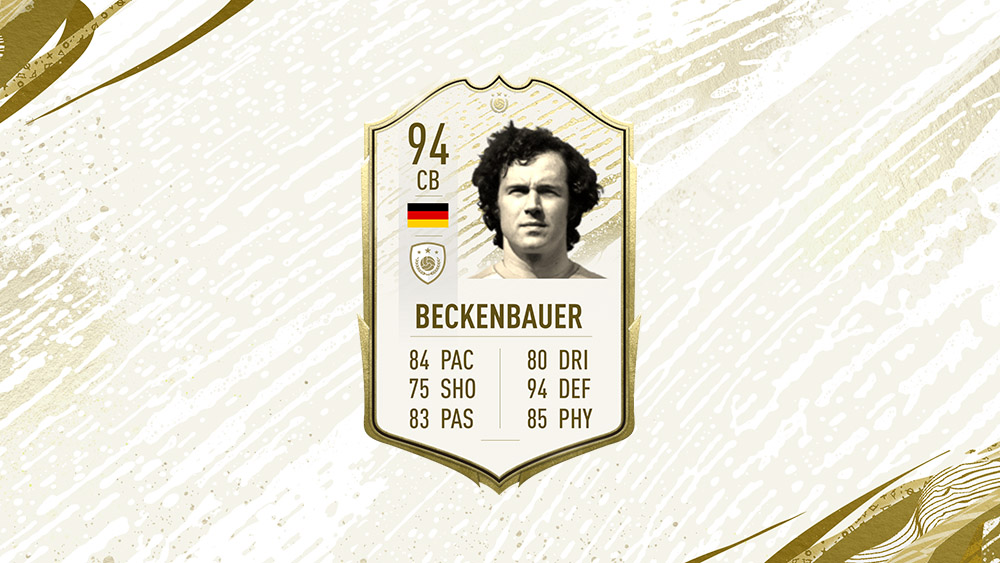 Roberto Rivellino
Famous for being part of Brazil's 1970 World Cup team alongside the great Pelé, Rivellino played a major role in the team that is widely regarded as Brazil's best, having a perfect 100% record throughout qualifying, and winning every game in the tournament. Rivellino was known for his excellent ball control and dribbling skills, as well as his accurate passing.
He plied his trade with Brazilian clubs like Corinthians and Fluminese for most of his career before moving to Al-Hilal in Saudi Arabia. After retiring in 1981, he went on to coach the Japanese side Shimizu S-Pulse and then moved to become a pundit.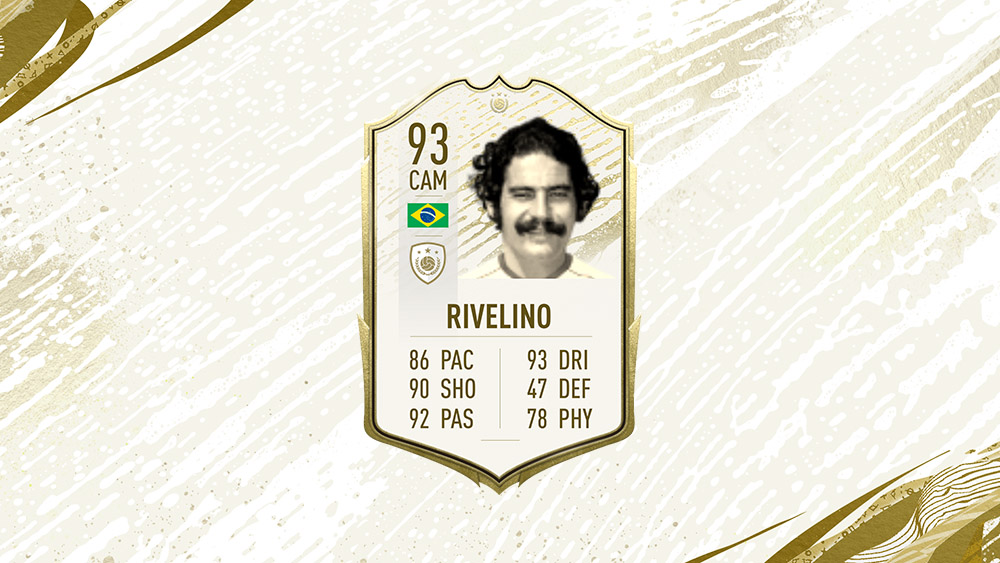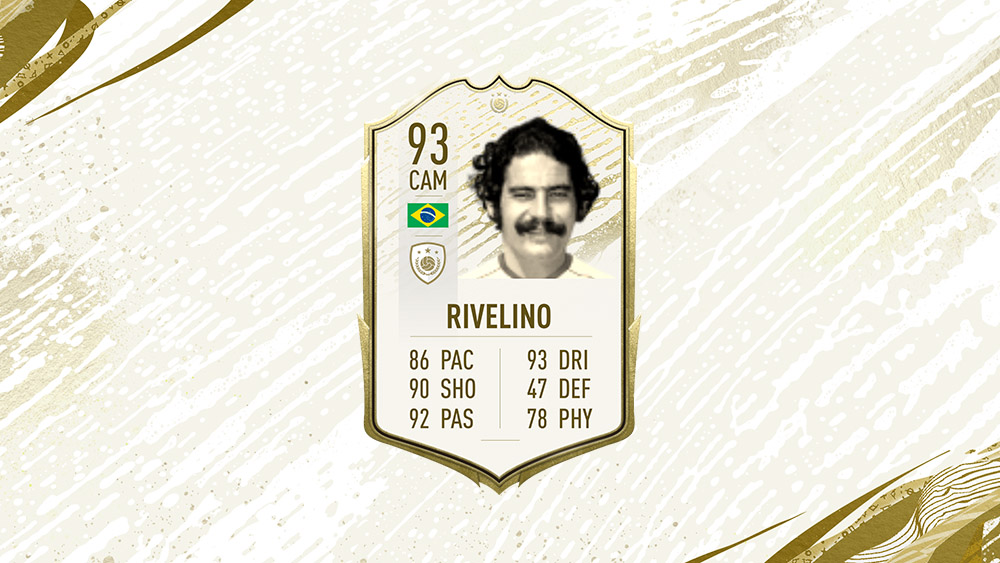 Michel Preud'homme
The Belgian goalkeeper is best known for his exceptional performance at the 1994 World Cup. He started his career at Standard Liege in Belgium and then moved to Mechelen. His time with De Kakkers was a success as they managed to win the Belgian Cup in 1987, the European Super Cup in 1988, and the Belgian league title in 1989. Preud'homme then moved on to Benfica, becoming their first-ever foreign goalkeeper.
At the national level, he played in both the 1990 and 1994 World Cups. At the 1994 World Cup, Belgium made it to the round of 16, and Preud'homme was awarded the Yashin Award for best goalkeeper. Since retiring, he's gone on to manage many teams, including Standard Liege, Gent, Twente, and Al-Shabab Riyadh.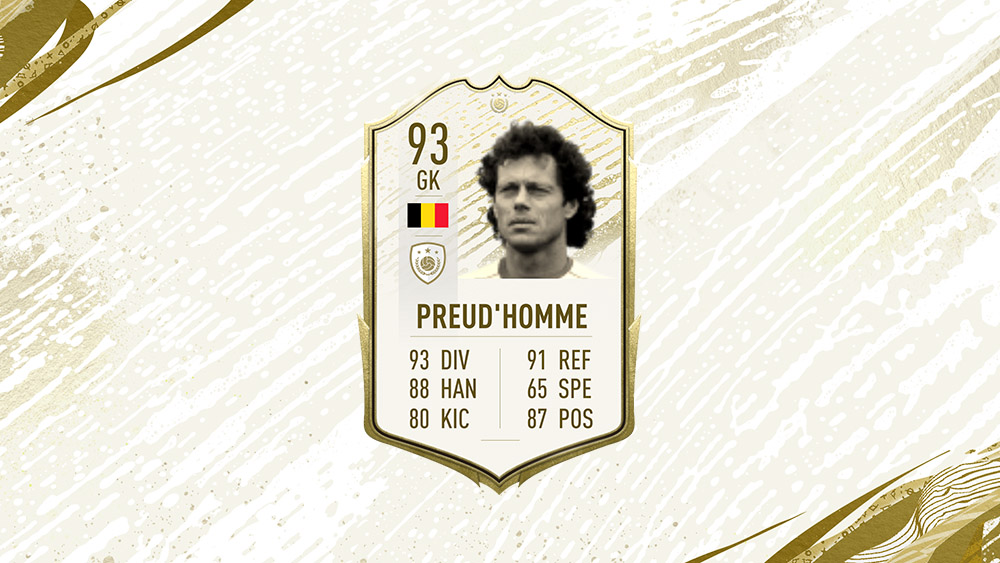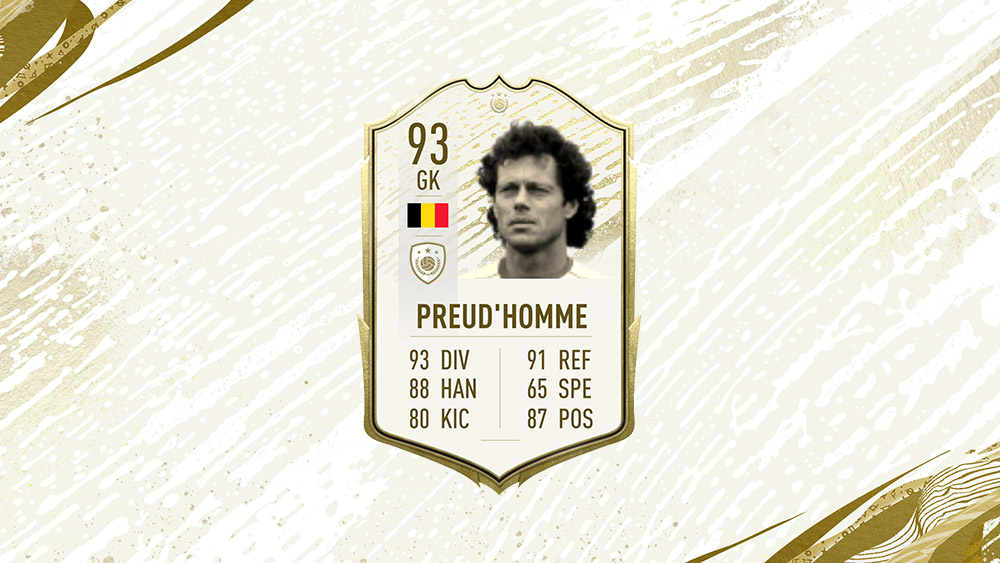 Giacinto Facchetti
Considered the best Italian left back of all time, Giacinto Facchetti played over 600 games for Inter Milan cementing his name in the club's history. He started off as a striker at Trevigliese, then moved to Inter as his professional career took off. There he became an attacking full-back and went on to become one of the best defenders in the country. During his time at Inter, they hauled an impressive four Scudettos, two European Cups, and two Intercontinental Cups.
Facchetti was capped 94 times for the Azzurri and held the captain's armband 70 times. He participated in the 1966, 1970, and 1974 World Cups, and won the 1968 Euro Tournament. After leaving his playing days behind, he went on to hold many positions at Inter Milan. He passed away in 2006 from pancreatic cancer.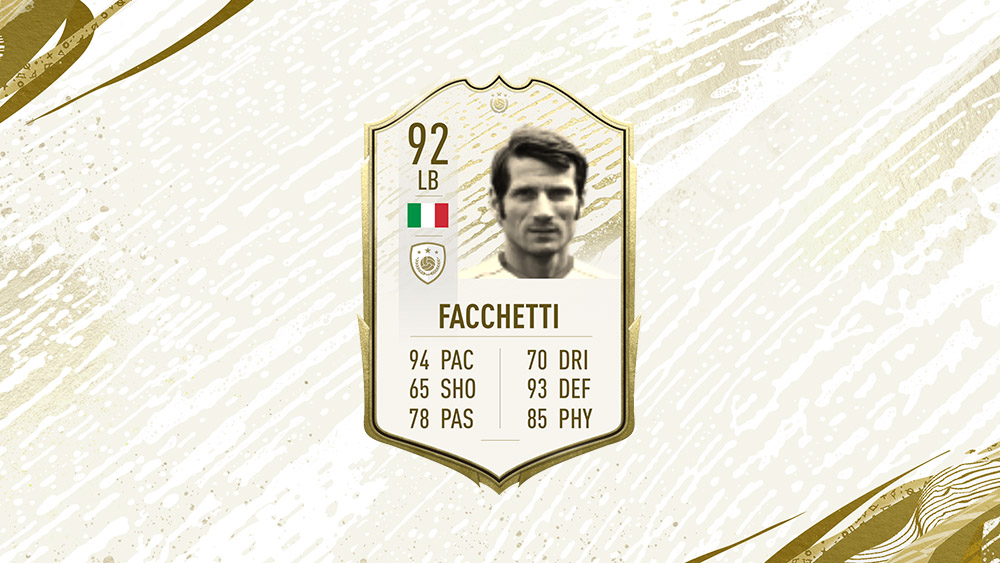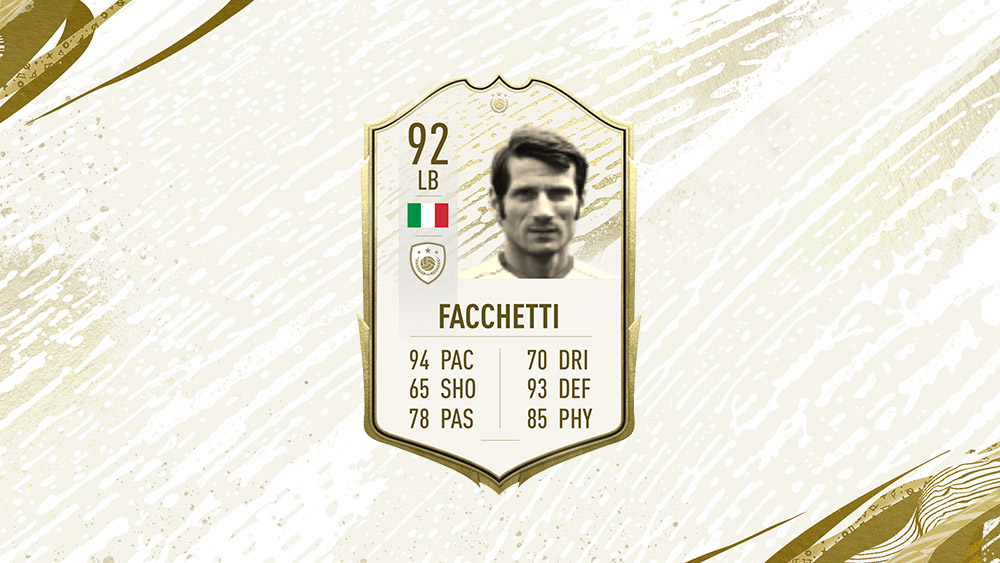 Zbigniew Boniek
Boniek is widely regarded as one of the best Polish players of all time. Boniek was versatile and could play as either a midfielder, a forward or winger. He started his career at Polish club Zawisza Bydgoszcz and Widzew and Lódz. Boniek made a name for himself at Juventus, where he was instrumental in winning several trophies, including the Serie A title, Coppa Italia, European Super Cup, and the European Cup. After the successful spell at Juventus, he moved to Roma, where he won another Coppa Italia before retiring in 1988.
Boniek was also a regular in the Polish national team and participated in the 1978, 1982, and 1986 iterations of the event. Poland managed to come third in the 1986 event but was knocked out early in the others. At the end of his footballing career, he went on to manage teams like Bari, Lecce, and Sambenedettese. He's currently the head of the Polish Football Association.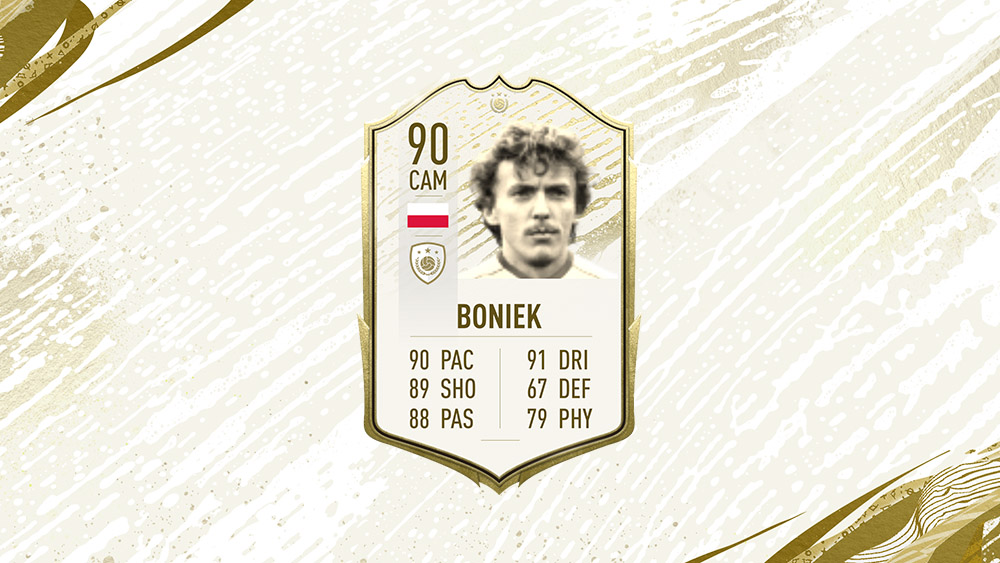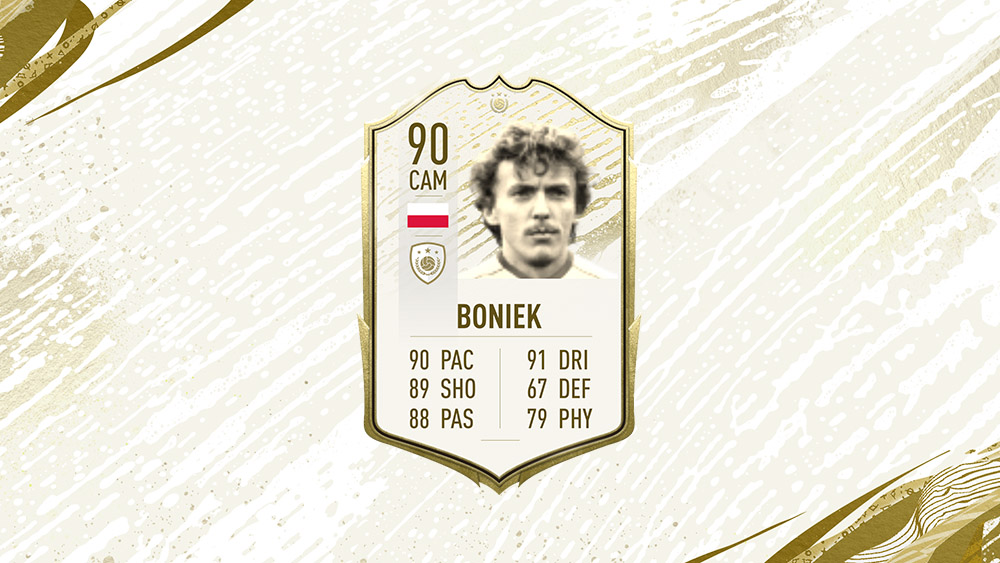 Ferenc Puskás
The highest rated ICON item from our list goes to the Hungarian forward and Real Madrid legend, Ferenc Puskás. He started his playing days at his hometown club of Kispest, where his father had previously played. The team was eventually taken over by the Hungarian Army and renamed Budapest Honvéd. He did amazingly well with this team, winning five league titles and finishing the league as top scorer on four occasions.
Puskas joined Real Madrid and continued to find success. He finished the league as top scorer on four occasions and won the league five times in a row from 1961 to 1965. One of his best achievements during this time was scoring a hat-trick against arch-rivals in both the home and away legs in the 1963 season. Puskas also played 85 games for his country, leading them to a runners-up trophy at the 1954 World Cup. He passed away in 2006 from Alzheimer's disease.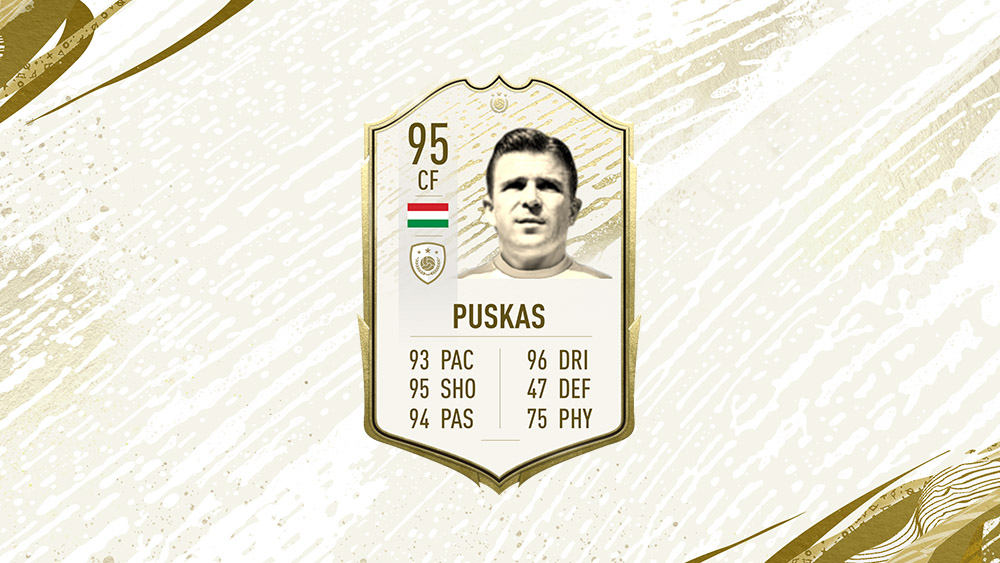 These are just some of the legends we'd like to see in FIFA 21 when it comes out. All of them are winners, just like the players at bitcoin casino.