We've all been there… browsing through the SBC's and boom…. You see an Icon SBC and you want in. An Icon is on the shopping list for any FUT head. Not only great for chemistry links but icons are true ballers.
So what's the problem? Well, it's the number of challenges! Not only the amount of them but the sheer difficulty of the high ratings. Before you write off your chances of an Icon. What if I said… it's possible? Let's take a look and give you some hints on 'How To Complete An Icon SBC on FIFA 21'.
Get Started
There are many Icon SBCs in FIFA 21 Ultimate Team, for example the Prime Moments Maradona SBC has 17 challenges in total, the Prime Moments Thierry Henry SBC has 8 challenges and the Prime Moments Ruud Gullit SBC has an outstanding 25 challenges! Either way, that's a lot of cards you've got to use to get an Icon. This alone makes many give up, but don't dismiss the challenge yet. The first tip is to get started right away and note the expiry date. FIFA designs Icon SBC's as a long-term project. Even if it means completing the lower-rated challenges that need Bronze and Silver cards first.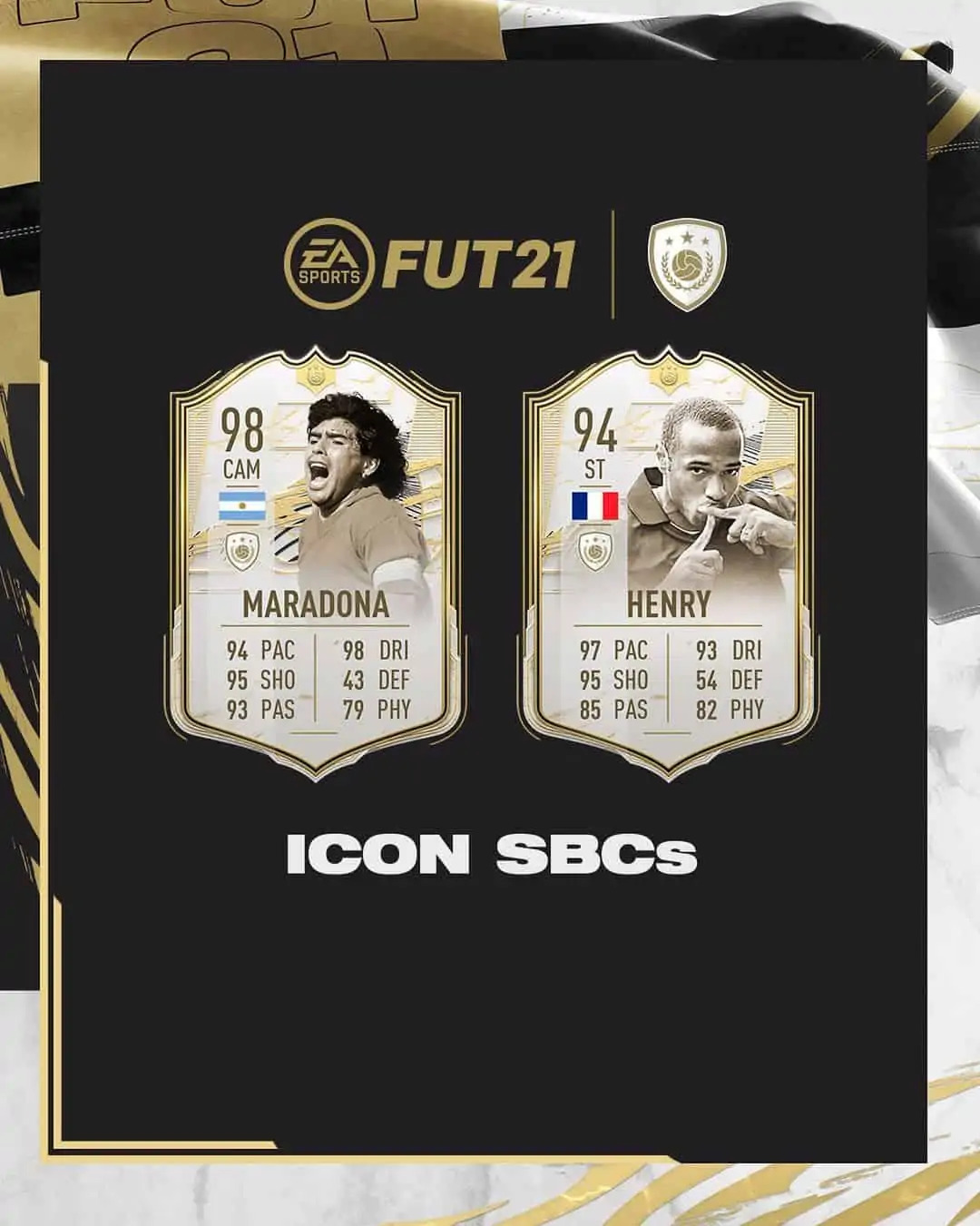 Be Patient
Unless you want to spend a load of coins on packs… all other methods need you to be patient. Completing an Icon SBC on a shoestring is a grind so understand you're in this for the long haul. Add the Icon SBC to your favorites. Start building the SBC from packs, objectives, and storyline players. They'll all contribute to the end goal.
Remember, this is a long-term quest. There's no easy fix.
Use Repeatable Upgrades
There's going to be a lot of crafting involved in bagging an Icon. But all those Gold Common cards you pick up are going to help and you can make use of the Upgrade SBC's with them. These are your golden ticket to icons. Yes, there's an element of luck involved and you may also have to sacrifice some Gold Rares. But stick with it.
Use the 81-87 and 81+ upgrades, this is where you'll get the high-rated players to bump up the squad rating.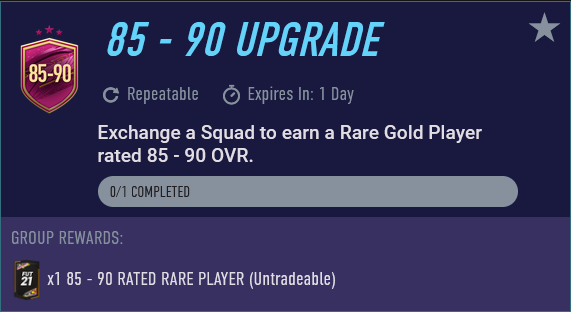 Use Player Picks
Like the repeatable upgrades, use Player Picks SBC's. Needless to say, always pick the highest-rated player. You should take every opportunity for a Player Pick. You may have to buy a few players. Alternatively, always opt for the pack options from Squad Battles and Division Rivals rewards to broaden your options.
Keep Your Eye On The Prize
Here's where most people fall short, because an Icon SBC is a long-term project, it's easy to have wandering eyes. You've finally got a few 89 rated players, don't let other SBC's gain your attention.
The Showdown and Summer Star Challenges will always act as a distraction from the Icon. Remember to keep your eye on the prize.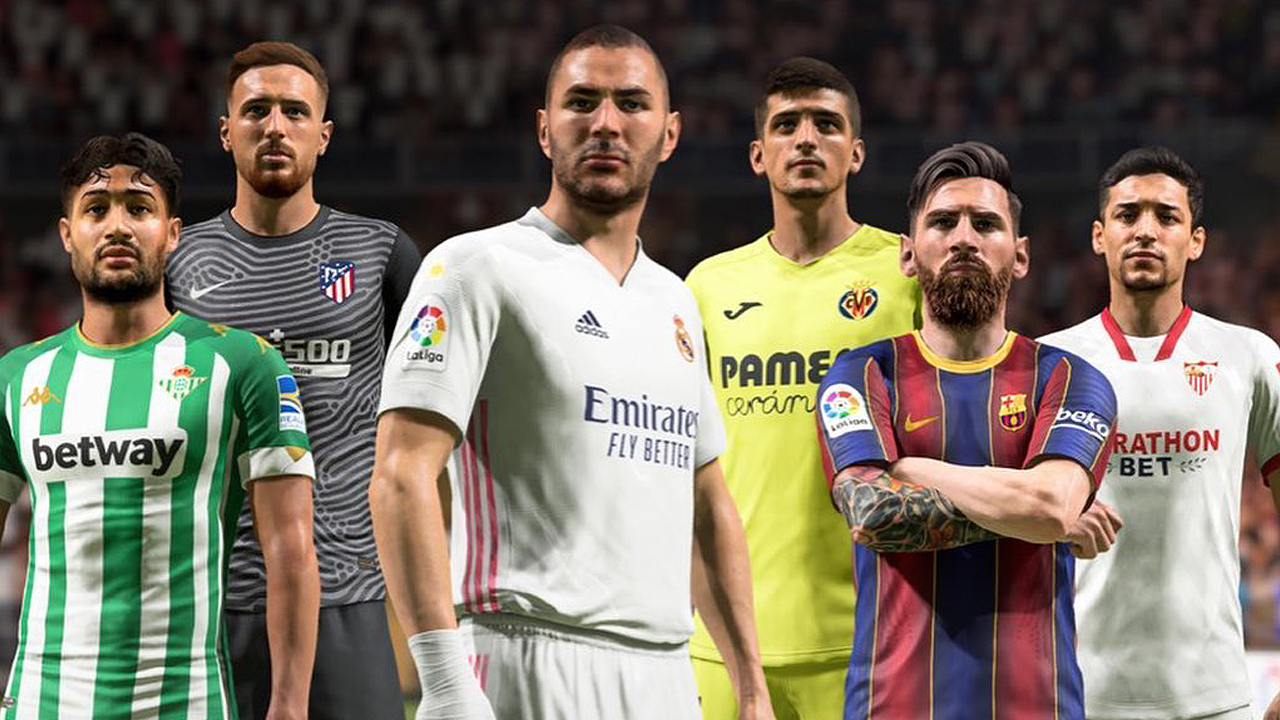 How To Craft An Icon
If you're doing some searching for hints and tips on an Icon SBC. You'll come across the term crafting. So how do you craft an Icon?
Here are the steps:
Open bronze packs: Start the journey with a lot of bronze packs. We're talking 50K worth of the 400 coin packs. Save all the players besides any valuables. Then repeat until you have around 1000 bronze players.
Use The Silver Upgrade: Use the Silver Upgrade to get rid of all the bronze players. Only use bronze players, not from the top four leagues (EPL, La Liga, Bundesliga, and Ligue 1). Sell players from these leagues at a profit.
Use The Gold Upgrade: Once all the bronze cards have gone, use the silvers in the Gold Upgrade.
Use Promo Upgrades: There's usually one Promo Upgrade active requiring gold commons. The 82-88 guaranteed is commonplace throughout the FUT season. As you hit 83+ players, send them to your club ready for the Icon.
Repeat: So this is the pattern. It's a case of repetition. This isn't a get-rich-quick scheme. And there's an element of luck. But it doesn't need a vast amount of coins to get started.
Top tip, be efficient with duplicates. Use them in other SBC's like Leagues and try to avoid the Quick Sell option at all costs.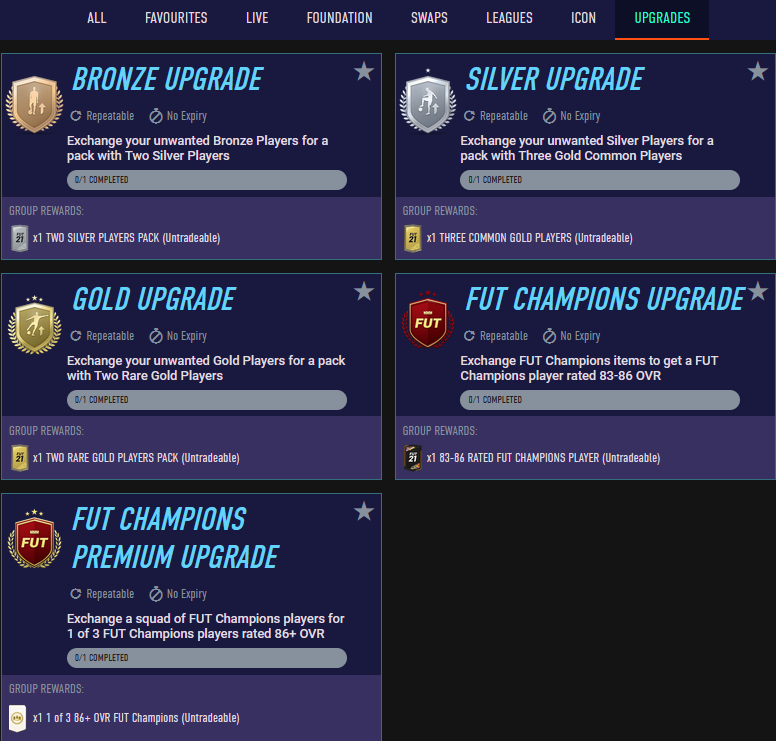 Bottom Line
And there we have it, tips and tricks to get an Icon SBC in the bag. Consider all these factors when embarking on your quest. If you're starting from scratch, why not give the crafting a go? Good luck!