If the announcement of the FIFAe World Cup wasn't enough, today we present another exciting tournament that will kick off tomorrow! The tournament we are referring to is none other than the FIFAe World Cup 2021! The high-octane competition sees the best of the best battle it out to be crowned the ultimate champion. There are a few hurdles before that but things have reached their breaking point with the Zone Finals upon us. In the eSports scene dominated by shooters like Fortnite, PUBG and CSGO, it's easy to forget the influence EA Sports FIFA has and the FIFAe Club World Cup proves just that.
The What, How and When of FIFAe Club World Cup
The FIFAe Club World Cup sees pro teams of two players play against other teams in a knockout tournament format until we come down to the final stages. The qualifiers began in December 2020 and as the season progressed, 480 teams were thinned down to 42 by Jan 28th 2021.
The final 42 teams gained their tickets for the Zone Finals! There are 6 Zones in total which mean that there will be 6 eventual champions, one for each region:
Zone 1 (Oceania)
Zone 2 (Asia)
Zone 3 (Africa & Middle East)
Zone 4 (Europe)
Zone 5 (South America)
Zone 6 (North America)
Each Zone consists of 4 teams forming a group, except for Zone 4 and Zone 5 who have 14 teams and 12 teams respectively.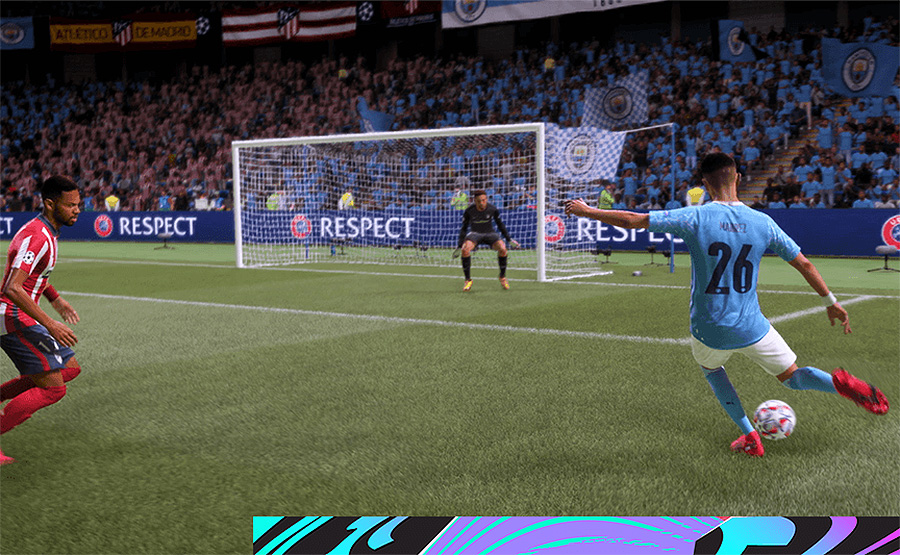 The Zone Finals will take place from February 24th to 28th 2021 and will be scheduled as follows:
24 Feb: Group stage Zone 4 and 5
25 Feb: Group stage Zone 1, 2, 4 and 6
26 Feb: Group stage Zone 3 & Knockout Stage Zone 4 and 5
27 Feb: Finals Zone 1, 3 and 5
28 Feb: Finals Zone 2, 4 and 6
The event can be followed on FIFAe's Official Website and is live streamed on Twitch, Facebook and YouTube amongst other channels.
Teams and Favourites
Now that we know the way the competition will be played, it's time to take a look at the competition itself. There are dedicated eSports teams like PSG.LGD or Manchester City Esports, community teams like WICKED ESPORTS and endemic teams such as MKers. Let's take a look at each Zone and the public favourites (so far!).
Zone 1 is made up of 4 teams, namely; Atlantide Wave, Team FW AU, Melbourne City Esports and Dire Wolves. Team FW AU are the big boys in this group while Melbourne City Esports are a wildcard. All in all, this is a pretty balanced group.
Zone 2 consists of 4 teams featuring GBX Esports Team, Blue United eFC, WICKED ESPORTS and Kashima Antlers. Kashima Antlers might be one of the most popular Japanese clubs and expectations are high for their eSports counterpart to perform. However, we expect WICKED ESPORTS to do most of the talking in this zone.
Zone 3 is home to 4 more teams such as Goliath Gaming, 25eSports, Tuwaiq eSports Club and Al-Nassr FC. This group is anyone's game to claim and only the first few rounds will allow us to predict a winner. Just for prediction sake, we recommend keeping an eye on Goliath Gaming but we may be surprised!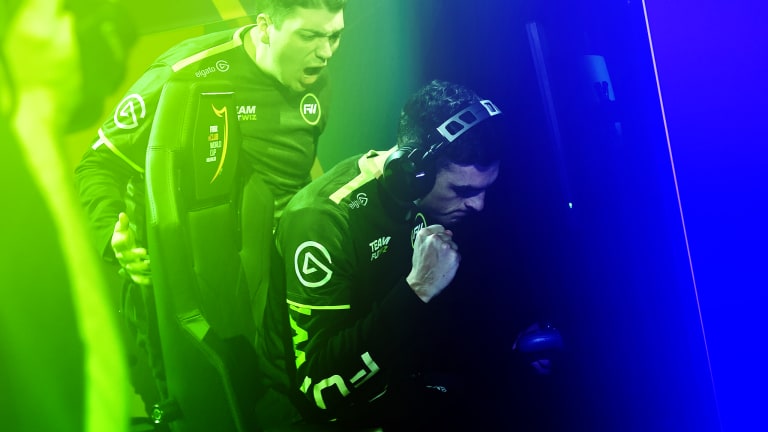 Zone 4 contains 14 teams with the likes of Riders, MKers, Wisła All in Games Kraków, FC Schalke 04, Astralis, AC Monza Team Esports and Mav3ricks MM Gaming Club making Group 1. Manchester City Esports, NOM eSport, Zeta Gaming, OFF META, Genoa Esports, RBLZ Gaming – RB Leipzig and Team Gullit make Group 2. We fully expect MKers, Riders and FC Schalke 04 to be the biggest competitors in Group 1 while Manchester City Esports, Team Gullit and RBLZ will be the ones to watch out for in Group 2.
Zone 5 houses 12 teams with 4 groups splitting them equally. Group 1 is made up of DUX Latam, Netshoes E-Sports and ELS Torneios Online. Inter eSports, TTB Esports and FC Basel 1893 eSports form Group 2. Group 3 consists of Central Español Uruguai, Medellin Es and SPQR Brasil Team while Group 4 is formed by Helmet Team, Team FW BR and MGCF eSports – RMA Tech. Our hotshot favourites in this zone are DUX Latam, Inter eSports and Team FW BR!
Last but not least, we have Zone 6 which is made up of 4 teams where we find Chivas esports, Complexity Gaming, New York City Esports and SB18 Esports. We are fairly confident that NYCE should have this in the bag but we cannot rule out any upsets. Afterall, football can be a brutal game at times. Beautiful, but brutal.
The Prizes
FIFA have kept this simple and so shall we! The total prize pool of the FIFAe Club World Cup is a staggering 350,000 USD! Out of this prize pool, 105,000 USD have been awarded for the results in the Online Qualifiers.
The winners of the tournament will be awarded 245,000 USD in terms of winner's prize and we are sure each team is supremely motivated to win that title. Here is how the rewards are divided per region:
All 6 winners will be announced on February 28th. The Zone Finals will consist of some exciting knockout affairs and we are pumped! For more information, make sure to check out their handle on Twitter for all the latest updates. Let the games begin!