LFP (Ligue de Football Professionnel) partnered up with EA Sports to re-launch their eSports tournament with a new format for FIFA 21 in order to gather a wider audience. The tournament will now be separated in two phases: eLigue 1 Open and eLigue 1. Up until now, there have been four editions of eLigue 1, gathering some of the best pro players from France.
With this new format, EA Sports and LFP are determined to expand the tournament's popularity and make it one of the top eSports in France.
FIFA 21 eLigue 1 Tournament
FIFA players will have the opportunity to enter the competitions in two phases as already stated. However, the first one or the eLigue 1 Open will be available for amateurs and Ligue 1 Uber Eats fans. On the other hand, eLigue1 is designed for semi-professionals and professionals from Ligue 1 Uber Eats clubs. In essence, LFP and EA Sports have basically managed to turn this annual competition into two separate tournaments – and they are here to stay.
In order to participate in both of these tournaments, players will need certain qualifications. So, check out the following sections to discover all the particularities of both tournaments.
eLigue 1 Open
This new competition will be open to all the French amateurs players who are at least 16 years old. The tournament will be played only on PlayStation®4 or Xbox One.
All games will be played in 90-rated Online Friendlies mode with only Ligue 1 clubs. Winning eLigue 1 Open means getting the eLigue1 qualification benefits. In other words, eLigue 1 Open winner will be able to participate in eLigue 1 Draft next to the top French professionals and semi-professionals.
Pre-registration started on January 21, 2021 and the tournament will be held from March to April 2021. Participants will be able to win various club prizes and experiences for playing in this phase of the tournament.
eLigue 1
The Ligue 1 Uber Eats championship entered the eSports scene back in 2016 and is currently part of the FIFA Global Series competitive program. As a matter of fact, this is the fifth season for this tournament. However, the officials wanted to spice up the things and reinvent the competition by changing its format.
Professional and semi-professional FIFA players will be able to participate in this competition held from April to June 2021. The players under the Ligue 1 Uber Eats clubs or amateur players from eLigue 1 Draft will be granted entries. Moreover, the game mode for this phase will be FIFA Ultimate Team or commonly known as the FUT.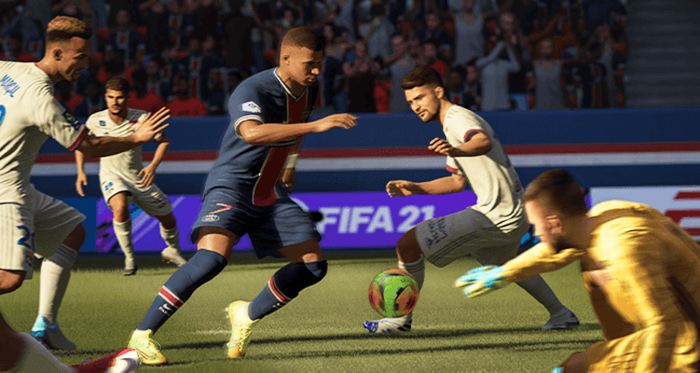 Besides, the participants of eLigue 1 are in for a cash prize of €40,000. Currently there are no favourites, but you will be able to check the odds at Golden Nugget when the matches start. Finally, the winner will also get a shot at EA SPORTS FIFA Global Series Play-off and possible participation in the FIFAe World Cup. The qualification rounds will take place online and the early bird registrations will reach the qualification rounds faster.
Final Analysis
In essence, the new format made by LFP and EA Sports is a great way to improve and expand the popularity of the five-year-old tournament. Hopefully, the competition will be everything the FIFA enthusiasts and players are expecting to be and maybe mark the beginning of a new era in the French eSports scene.