The next stop in our FIFA 21 Wonderkids series is where the likes of Robert Lewandowski, Wojciech Szczęsny or Łukasz Piszczek took their first steps in the professional football, of course we are talking about the Polish Ekstraklasa.
Poland has been gaining some ranks in the European football scene in the past decade and that is all thanks to their football academies and Polish Ekstraklasa. Naturally, we have set our sights on a few youngsters currently playing in this league that could become the future superstars of their country. Here are some examples of who we think can make it big for your team in FIFA 21 Career Mode:
Tymoteusz Puchacz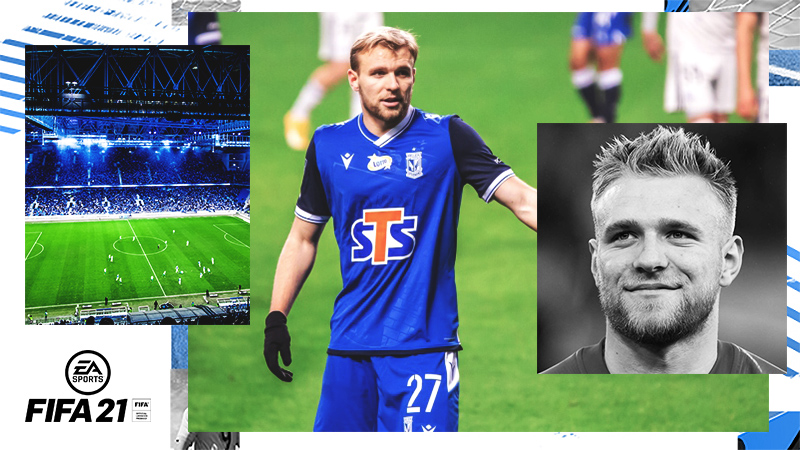 The first player on our list is a 21-year-old defender. Puchacz is a left-back playing for Lech Poznań who can also play as a RM if needed. Although he possesses just a 2-star weak foot and 2-star skill moves, his 86 pace is more than enough to beat his markers as well as trackback during counters. He has decent physical stats at a rating of 72 combined with a high/medium work rate. Starting at a 67 OVR, Puchacz is available for just 2.2m euros and has a 3.4m euros release clause. He is an excellent intermediate option, with a potential of 78 and is ready to take on the starting spot for any mid-table team or lower with relative ease.
Filip Marchwiński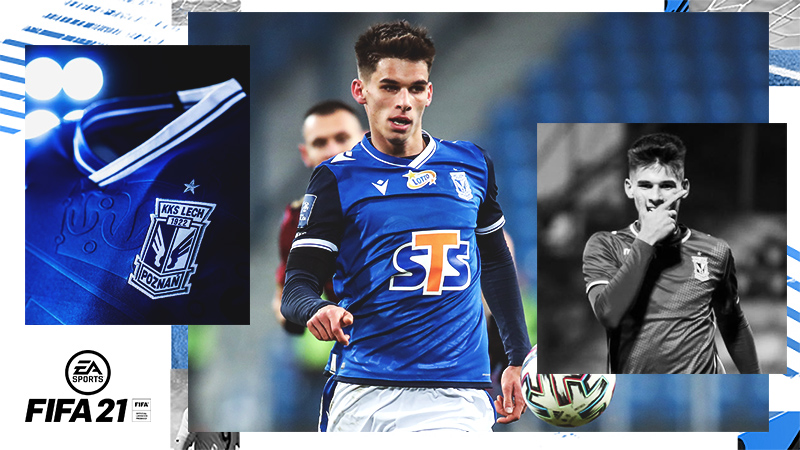 Another CAM? We just might be seeing an influx of major talents in the CAM position across the world, and Filip Marchwiński is just that. The 18-year-old CAM also plays for Lech Poznań and is a bit on the hidden gem side of things. Armed with 3-star skill moves and a 4-star weak foot, Filip's most prized stats are his 68 pace and 63 dribbling. The Polish lad is already over 6 feet (1.8m) tall at just 18 years old and is a dominating presence in the midfield. He is currently valued at 1m euros with a release clause of 2m euros. With an OVR of 62 and a potential of 79, you might want to keep an eye on this one.
Aleksander Buksa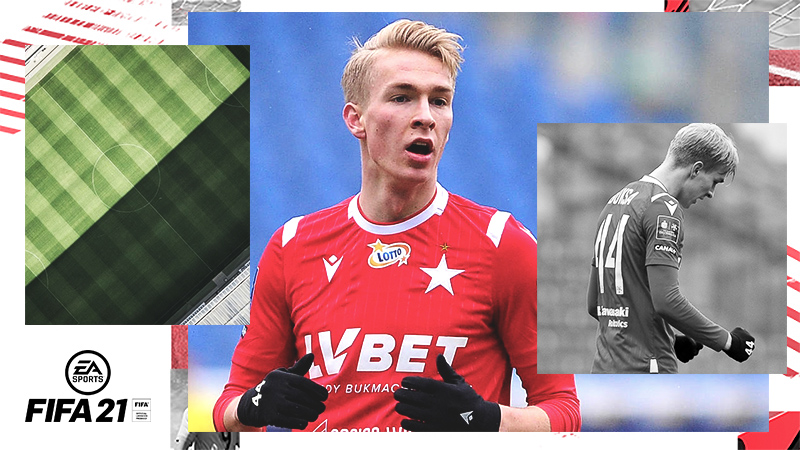 Aleksander Buksa is just 17 years old and is not even the youngest player on our list! Yet, this fiery striker is an in and out wonderkid. The Polish striker plays for Wisła Kraków and is already on the radar of a few European giants. Possessing a pace rating of 70, the 6'2" (1.88 m) tall player is an aerial menace aided by his medium/medium work rate. He already has decent technical stats that can be quickly improved with the right training programme and at a market value of just 675k euros, this deal is an absolute bargain. He starts at an OVR of 60 with a respectable potential of 80.
Daniel Hoyo-Kowalski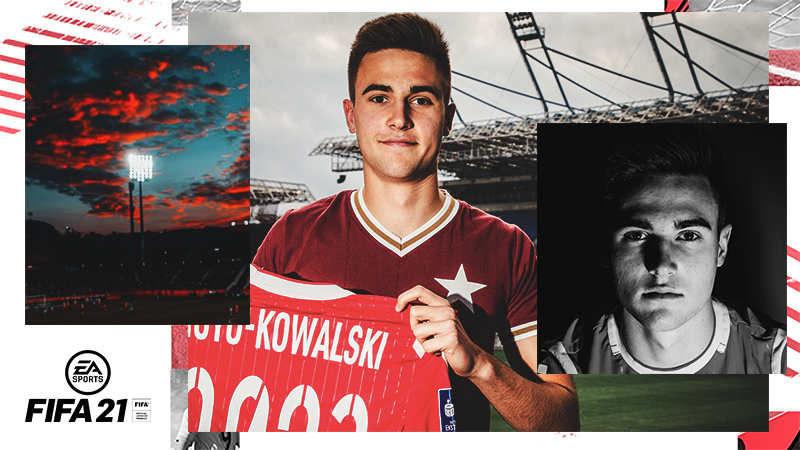 We now arrive at the youngest player on our recommendation watch and Daniel Hoyo-Kowalski is a player destined to be a long-term project for RTG saves. The young defender, who plays as a CB for Wisła Kraków, is just 16 years old but already has a command of his defensive area thanks to his 6'2" (1.88m) height. Hoyo-Kowalski has a medium/high work rate, making him an ideal defender along with 61 defence, 66 physical and 66 pace. Talk about all-in-one! He is valued at 675k euros with a release clause of 1.6m euros. It is a steal either way! The young defender starts somewhat low at an OVR of 59 but has a potential of 81!
Jakub Kamiński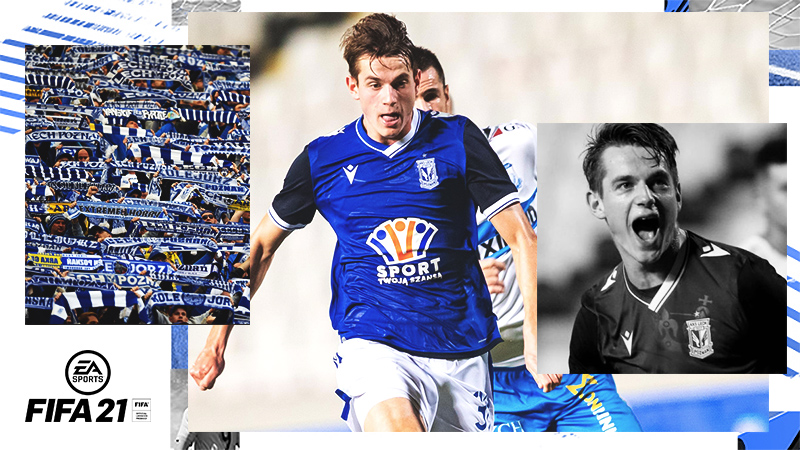 Last but not least is 18-year-old Jakub Kamiński. The speedy winger plays for Lech Poznań just like Marchwiński and Puchacz and can play on both flanks of the pitch but operates mainly as a RM. The youngster has an incredible pace of 82 with 66 dribbling and is equipped with 3-star skill moves along with a 3-star weak foot. He is definitely to receive an upgrade in his ratings very soon so make sure you have him marked on your shortlist. Valued at 2.2m euros, he is a nifty little buy, even considering his release clause of 4.3m euros. He starts at an OVR of 66 and has a potential of 82. A must-buy!
This is just the tip of the iceberg and just like Norway and Romania, there are plenty of talents to be found as long as your scouting skills are on point! So, go on, time to visit your trusty shortlist and pick a few gems from Poland.