The Champions and Europa League dynamic player items are back!
EA Sports just announced the release of Road To The Final (RTTF) players in FIFA 20 Ultimate Team. The first batch includes the following players:
Champions League
Ngolo Kante – CDM – 90 OVR
Sadio Mane – LW – 89 OVR
Paulo Dybala – CAM – 89 OVR
Samir Handanovć – GK – 89 OVR
Son Heung-min – CF – 88 OVR
Allan – CM – 86 OVR
Ousmane Dembele – RW – 86 OVR
Riyad Mahrez – RW – 86 OVR
Kingsley Coman – LM – 86 OVR
Jadon Sancho – RM – 86 OVR

Eder Militao – CB – 84 OVR

David Neres – LW – 84 OVR

Daniel Wass – CM – 83 OVR

Wendell – LB – 81 OVR
Europa League
Raul Jimenez – ST – 83 OVR

Denzel Dumfries – RB – 82 OVR

Juan Jesus – CB – 81 OVR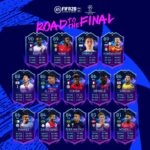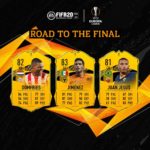 These players will be available in packs until Friday, November 15th when the second batch of players will be released!
New Objectives and SBCs are available as well featuring UEL Kevin Mbabu and UCL Joe Gomez as rewards: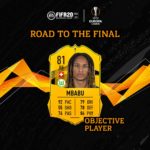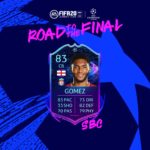 And if you login to your FUT 20 account you will see that a Player Fan Vote is live and you can choose between Willian and Vinicius Jr. to feature in the next RTTF SBC that will be available later this week.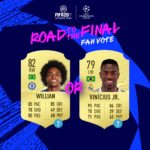 Remember that all these player cards are dynamic and their ratings will increase depending on their clubs performances in either UEFA Champions League or Europa League. The next infographic will display how the ratings will increase if one player's club advances to the next stages of the tournament that they participate in: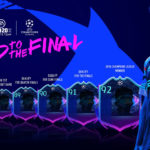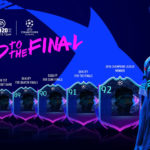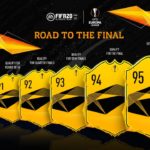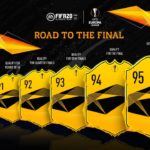 Let us know in the comments which players have the best chances to reach the final upgrade in your opinion?