The voting has ended and the FIFA 20 Ultimate XI has been revealed earlier today by EA Sports!
The results are in and the best 11 players in the world according to the FIFA fans are:
Sadio Mané – Liverpool
Kylian Mbappé – Paris Saint-Germain
Lionel Messi – FC Barcelona
Kevin De Bruyne – Manchester City
Frenkie de Jong – FC Barcelona
N'Golo Kanté – Chelsea
Trent Alexander-Arnold – Liverpool
Virgil van Dijk – Liverpool
Matthijs de Ligt – Piemonte Calcio
Andrew Robertson – Liverpool
Alisson – Liverpool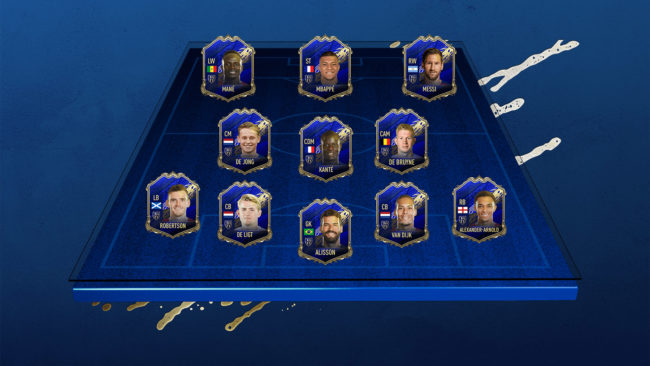 The forwards Sadio Mané, Lionel Messia and Kylian Mbappé are already available in packs for 24 hours with the midfielders and defenders to follow in the next days. The full TOTY squad will be available in packs starting this Friday, January 10th.
We know that some big names are missing from that Ultimate XI but fear not as you can vote for the 12th TOTY player by going on your FUT account and choose your favourite between these five player picks: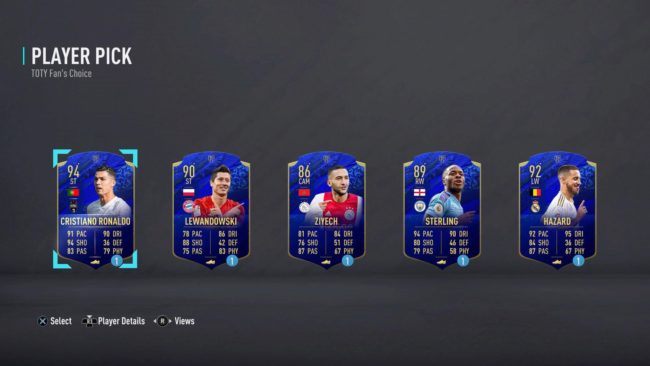 The winner will be available in packs on January 10th.
Content wise you will find new themed objectives and SBCs in the game featuring Flashback player items like Andres Inieste or Manuel Neuer: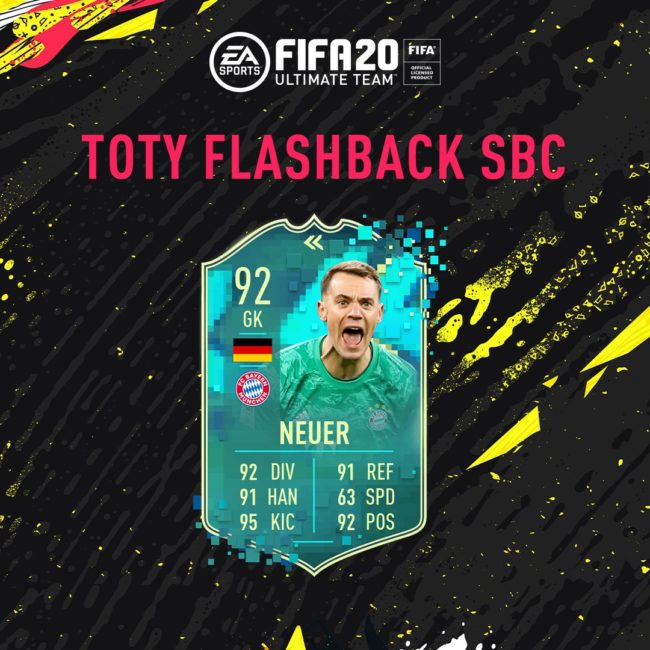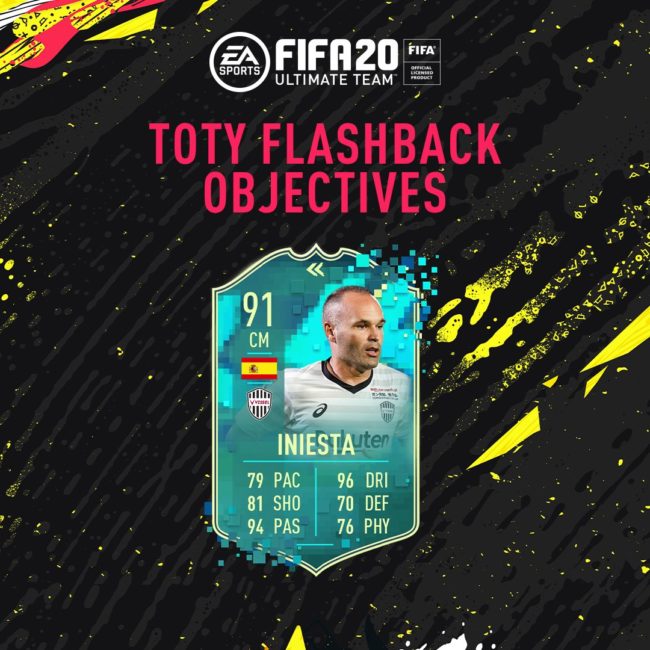 More content will be announced in the following days so be sure to follow us on twitter and facebook to keep updated.